7/15 update:
Weekend well spent. Josh and I got a lot accomplished in two days on our Jeeps and even took our GFs out on a date!
Josh's Jeep:
- Replaced lose transfer case chain
- Drain/Fill transmission fluid
- Replaced transmission filter
- Installed new transmission mounts
- Installed transfer case drop kit
My Jeep:
- Installed OME 36R springs and OME bushings all around
- Installed Bilstein 5100 shocks
- Installed longer sway bar end links with new bushings
- Installed rear brake line relocation bracket
- Adjusted drag link
Best looking shocks I've seen in a long time: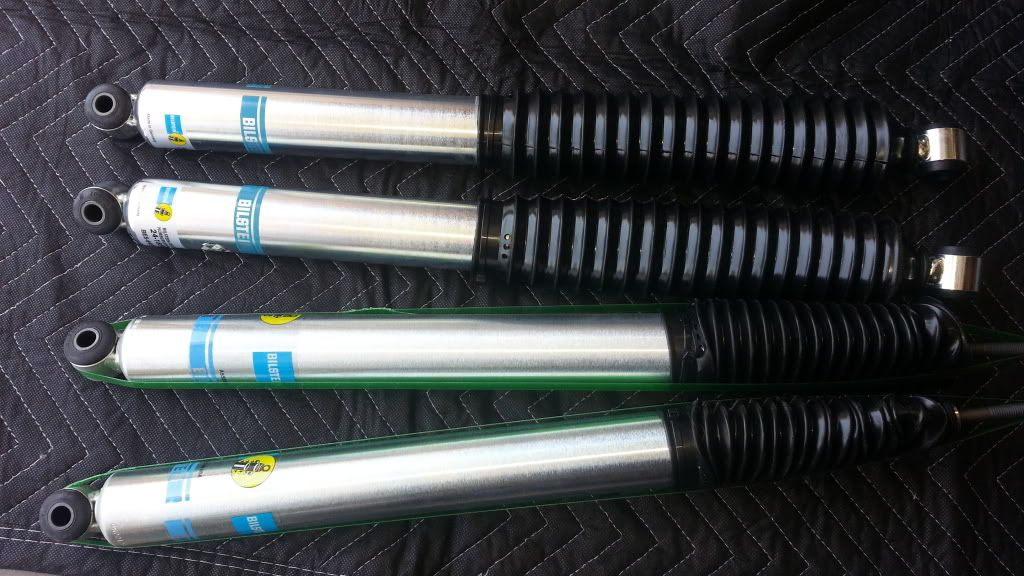 OME 36R springs with OME bushings: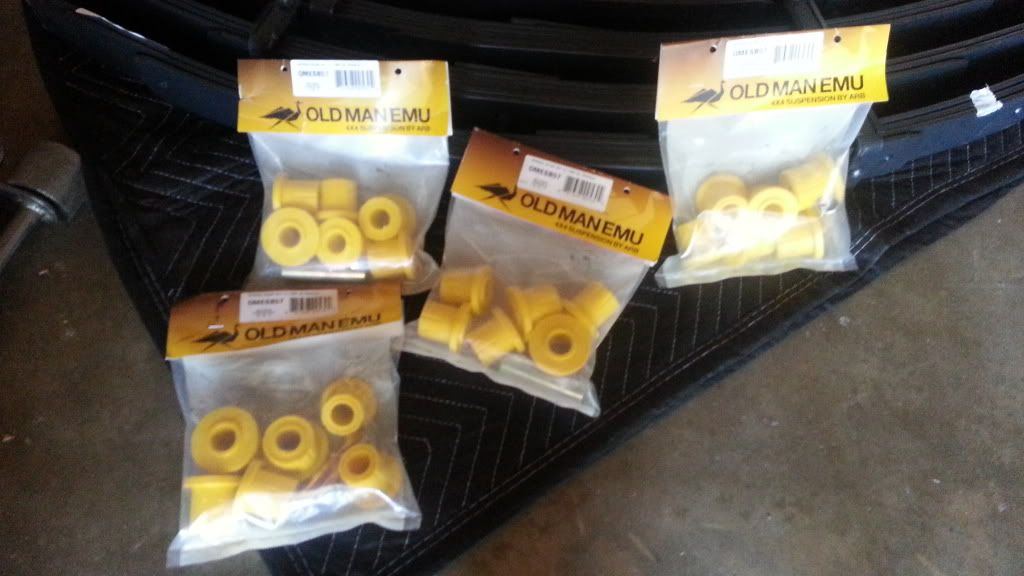 Last pic with 2" of lift: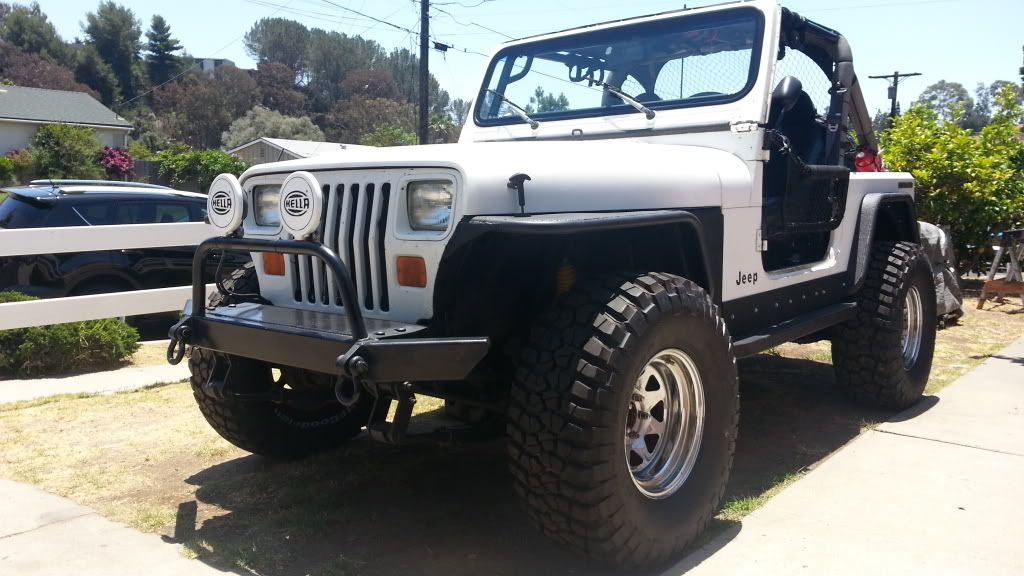 We decided to do Josh's Jeep first, figured mechanical is more important than mods. Dropped the pan to discover a broken transmission mount, awesome!:
Tried to drain the fluid, what fluid, maybe a whole shotglass full if that
Found the chain to be very lose as well: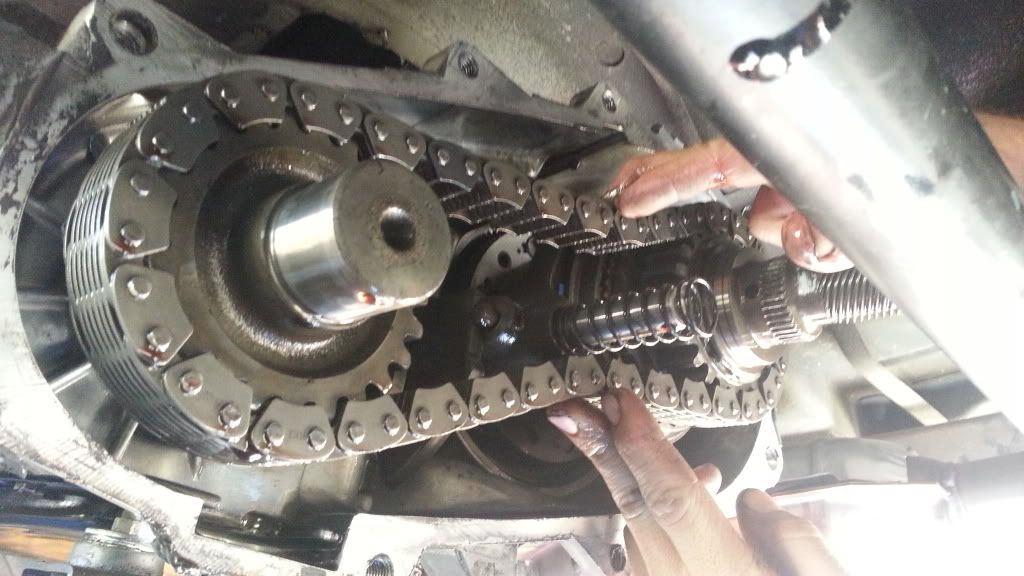 Josh and I cleaning the T-case pieces:
Got the sucka out of there: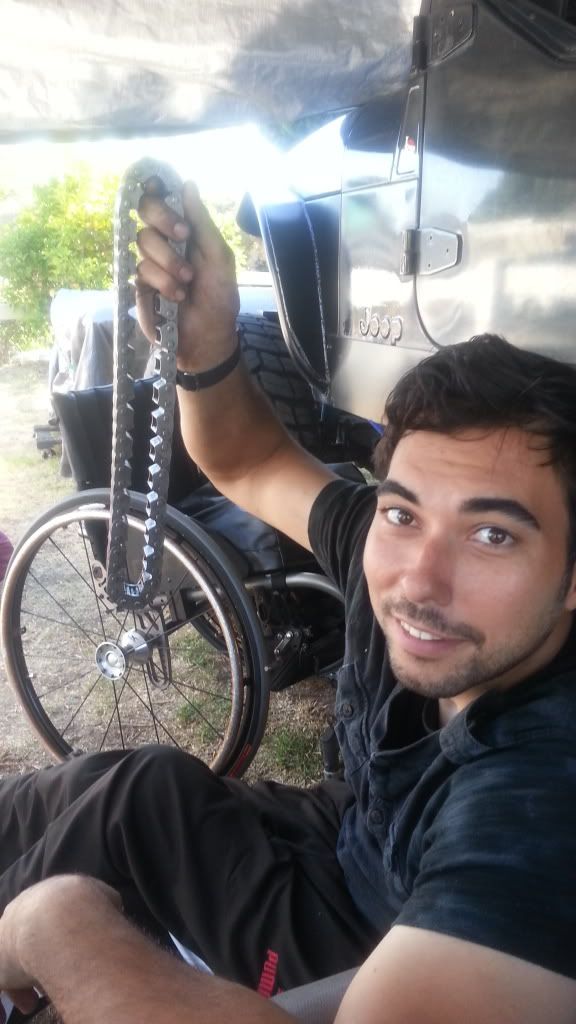 New chain installed: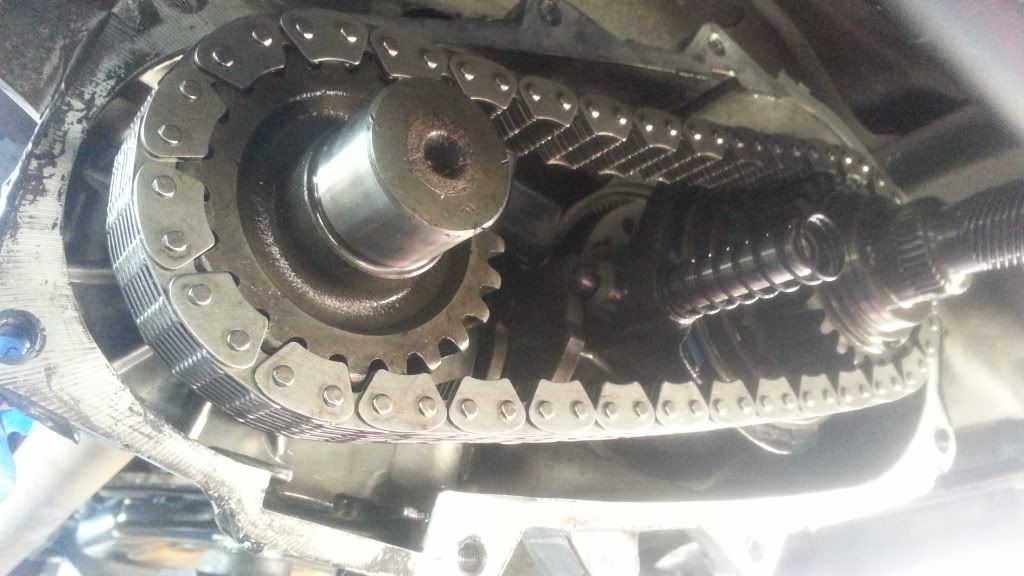 Nice trans mount, split right in half: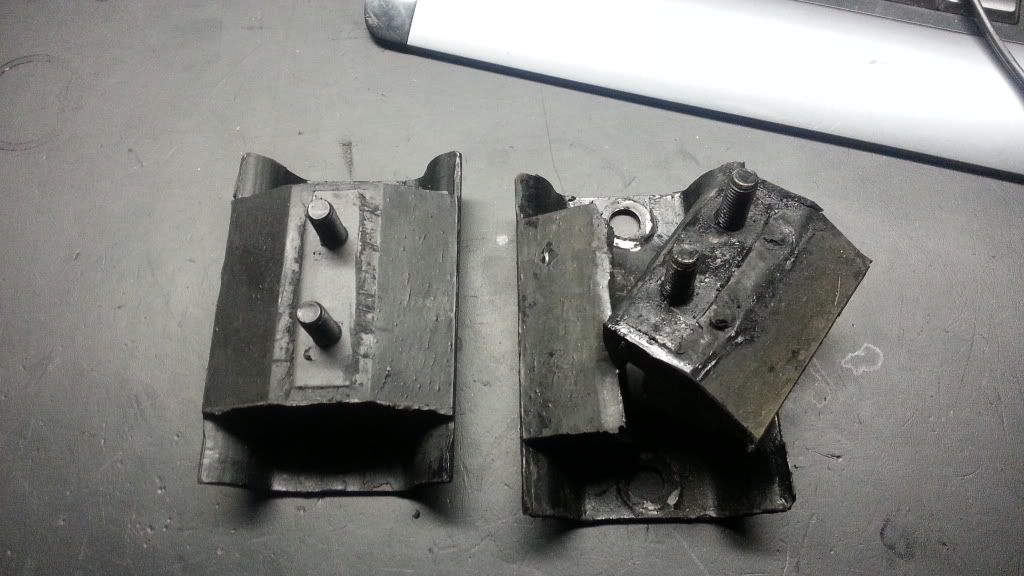 New mounts in: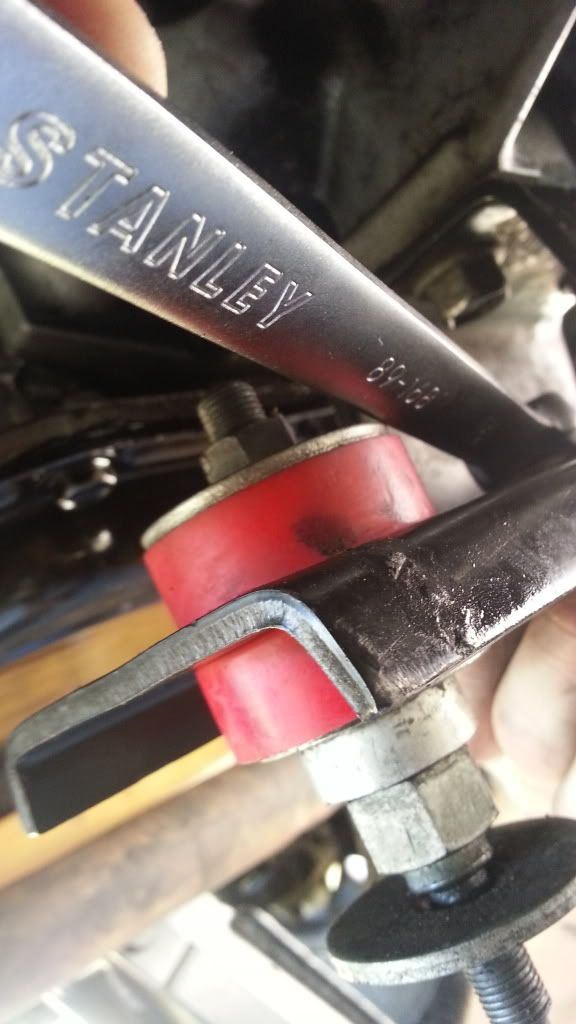 Draining ATF fluid:
New filter installed:
We got done pretty quick, about 6hrs in total on his Jeep!
Comparing my 33s BFGs to his Procomp 35s. I was pretty surprised to see my 33s stand up very well to those 35s: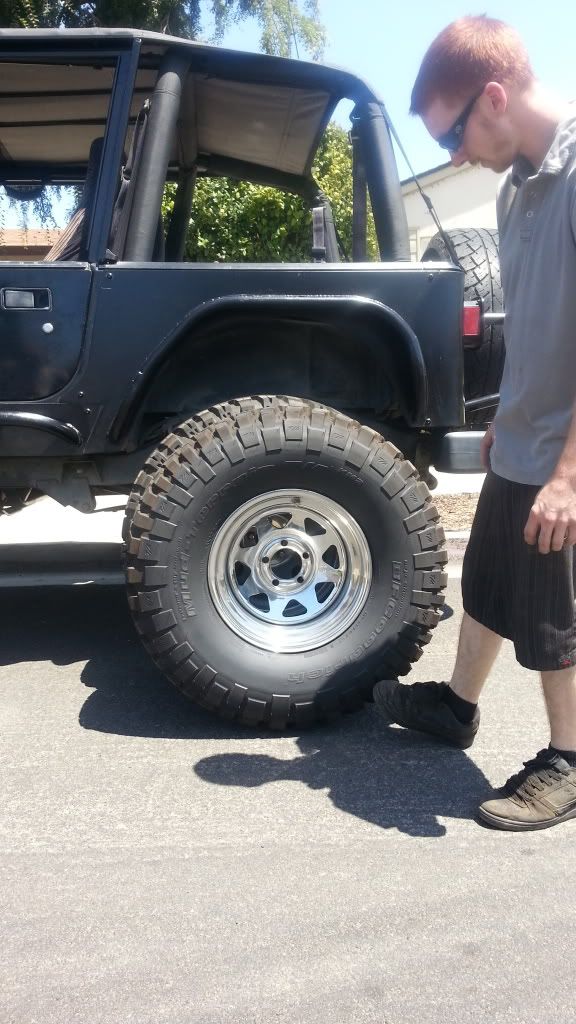 One down, one to go