This morning went very smooth getting new tires put on at Pann Auto. Great performance shop in San Diego if anyone interested checking it out. Ended up getting the BFGs for $80 under tirerack!
I'll go over my first impressions as I literally drove home 2 miles if that, then to
work another 5 or so including a 10 min freeway drive. Tires are very smooth and surprisingly quiet. They don't really hum like I'm used to, instead they have a very distinct knobby sound on the freeway. I like it much better in terms of road noise.
They balanced perfect, minimal weights and all 4 went on smooth. Ride feels much better too, steering response is a bit different, feels more solid and balanced. I can let go of the wheel on the freeway and actually stay in my lane.
As far as 3.55 gears with auto trans go, not very noticable on power loss, pretty much feels the same as it did with 31s. Takes maybe a second or two longer to go from 55mph to 65, but it does 70 no problem. Up hills it's worse though, but I can certainly live with this till the 8.8 goes in with 4.10s.
I'm very impressed by the ride quality, the look, fitment, very agressive tread, etc.. Can't wait to test it out on a trail and get the new lift put on.
Shop guys having fun with the Jeep, it's a performance shop that mostly deals with race cars and such, don't get Jeeps there very often if ever: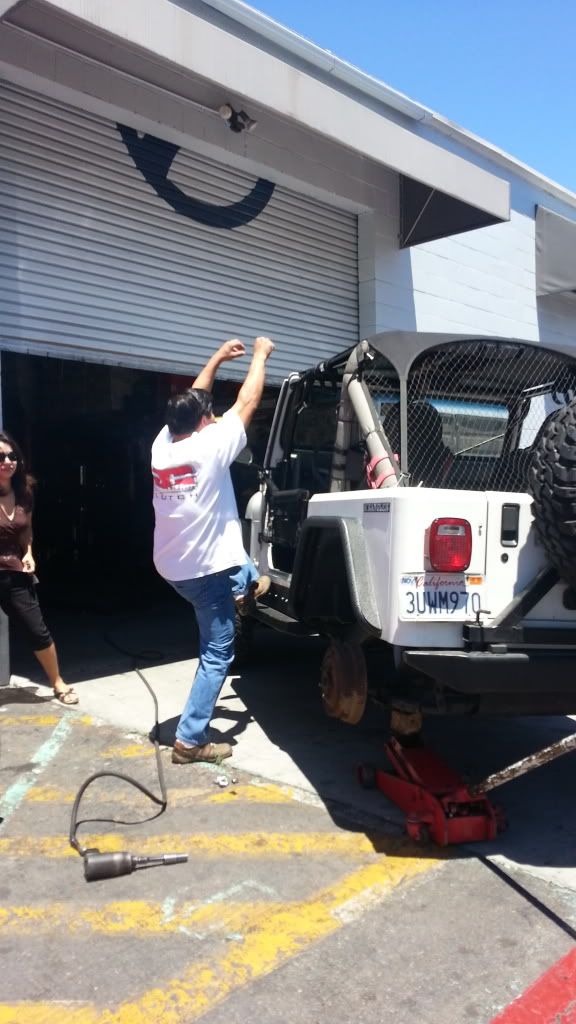 For a second there I considered white walls out, they talked me out of it: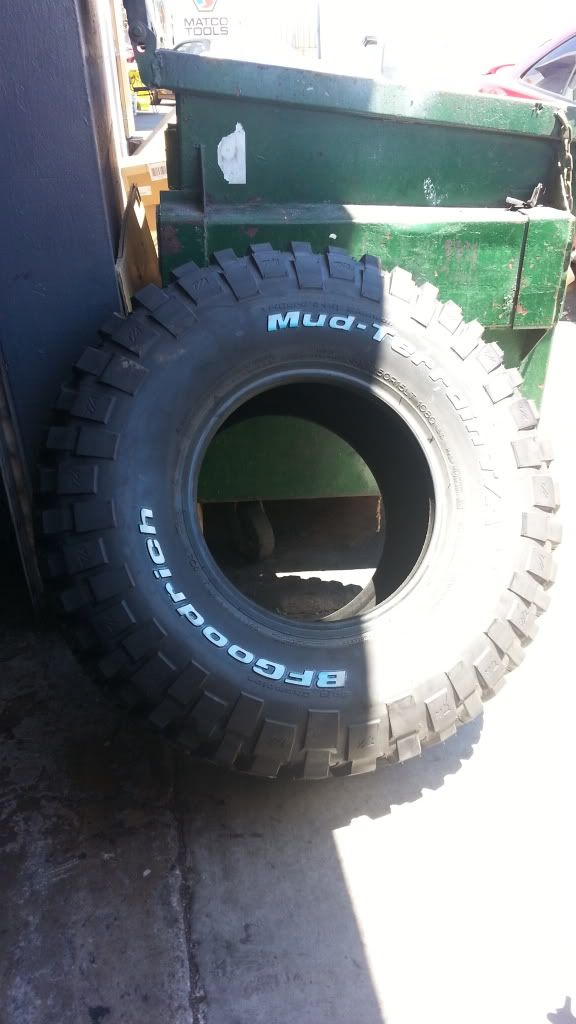 Mount and balanced one to test fit, will do till the lift goes in: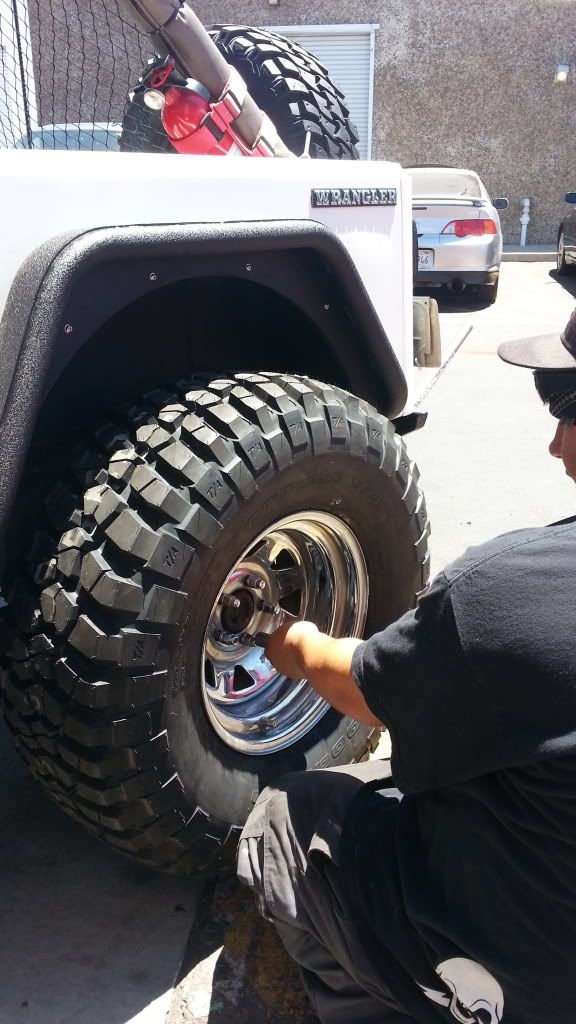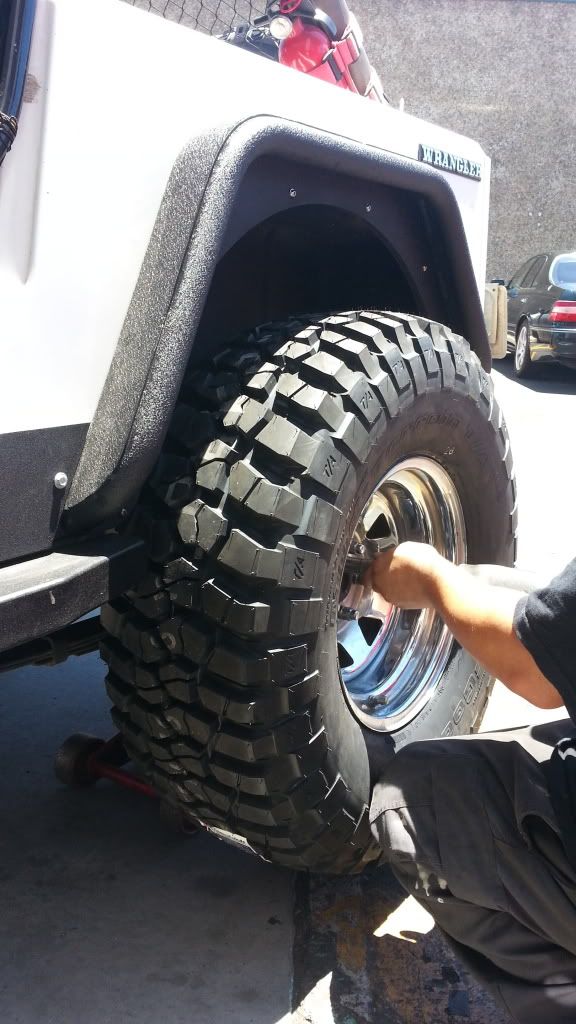 Finishing up the last one: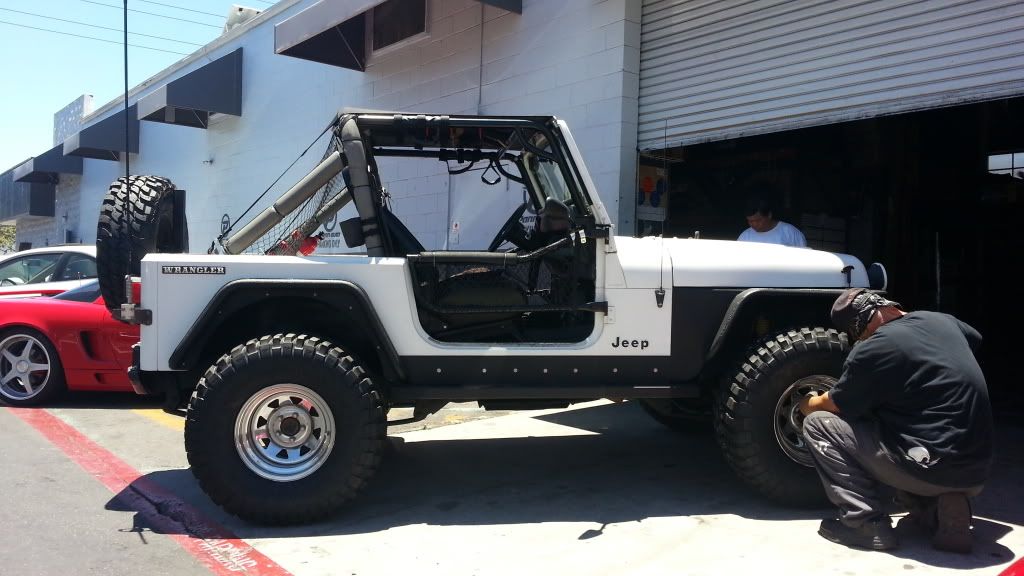 All done!: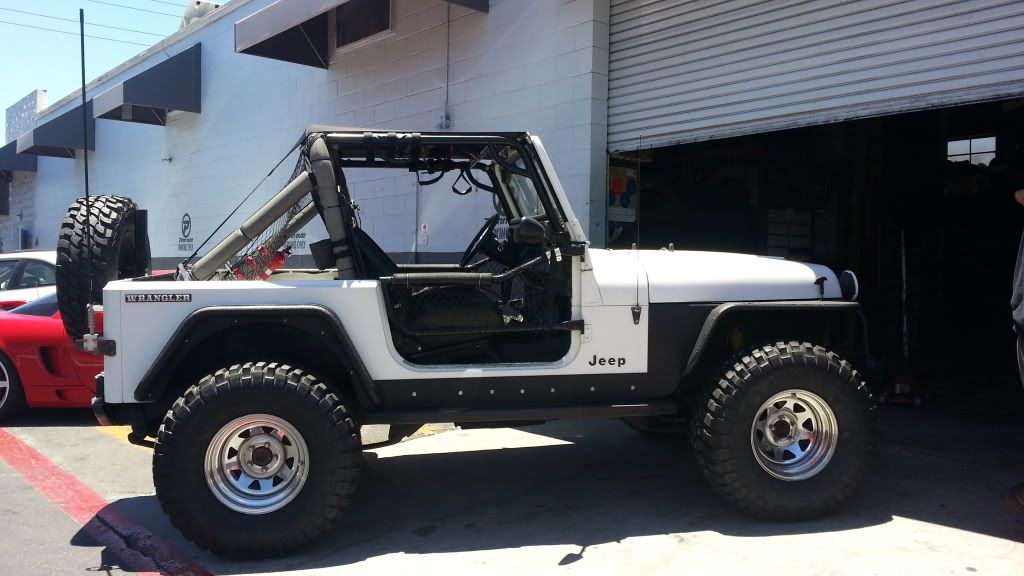 Next to my old 31s:
Surprisingly we were able to fit all 4 old tires in the back of the Jeep, don't think back seats are ever going in at this point: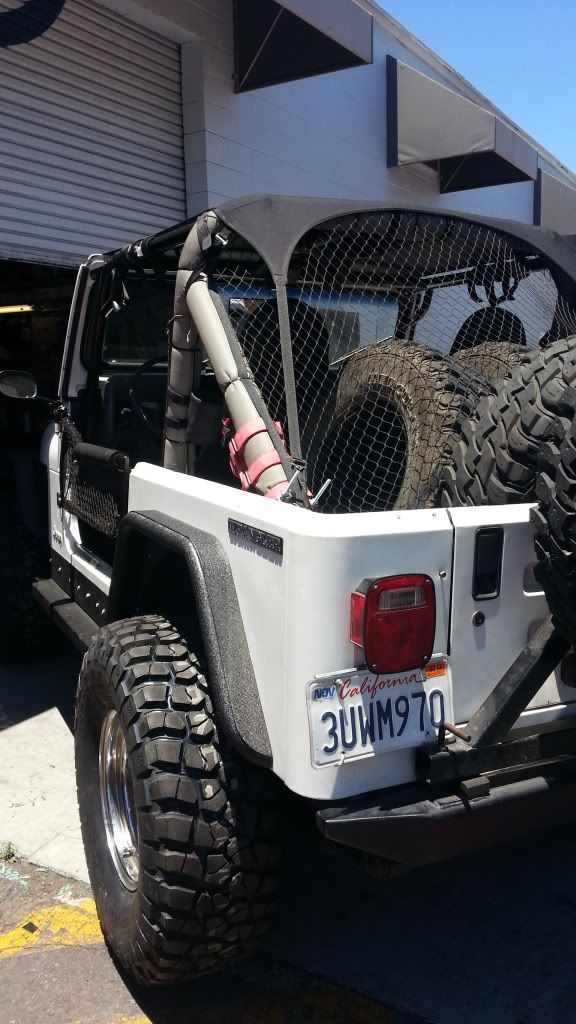 Quick shot at the house:
and a quick shot at work:
In the end, I'm happy with the results and look forward to getting the Jeep higher up.