Hello folks, my name is Adil and I've been a member here for a little over a year. I catch myself browsing the forum on daily basis and having looked through some amazing build threads inspired me to make a small build thread of my own.
I'm 29 years old, originally from Moscow Russia. Spend most of my day as an RF technician for a defense contractor in San Diego, CA. On my spare time I enjoy working on the Jeep, taking spirited drives and autocross in my other toy, 97 bmw m3. We go shooting, offroading and camping with my friends and gf.
Summer 2011, I was taken on a 16 hour off-road trip to Corral Canyon, CA in my buddy's heavily modified 1988 Suzuki Samurai. I was hooked, loved every second of it, found my new passion for rock crawling.
where it all started, Brandon's Sammi: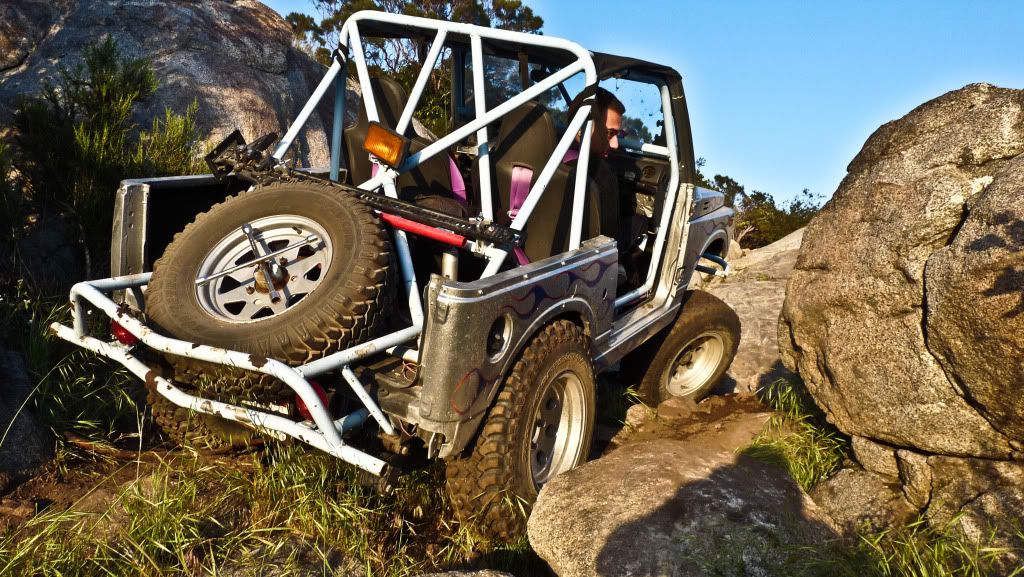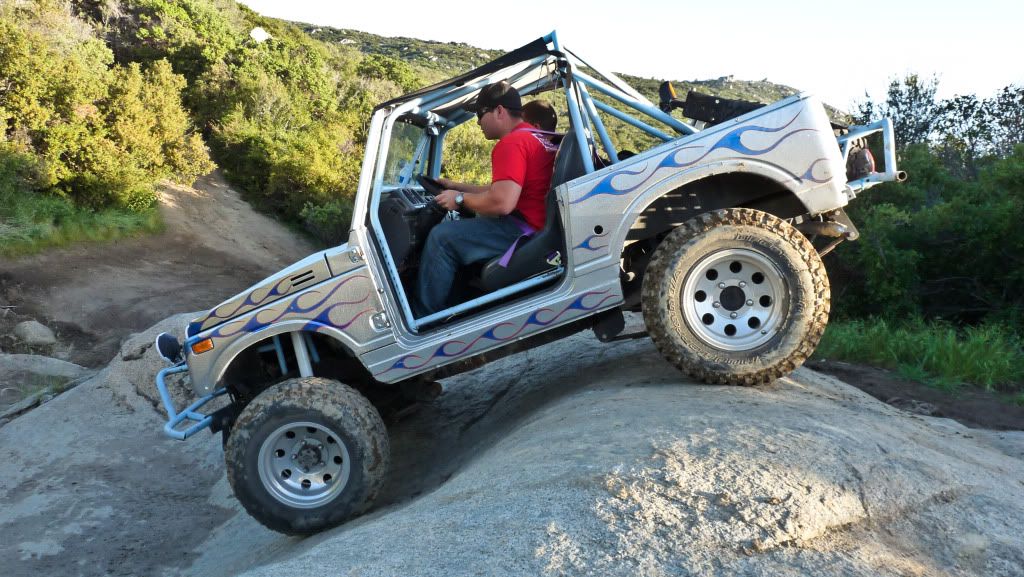 Thanksgiving day 2011, we were browsing CL and found this 1989 Canadian built YJ for $3900. 4.2l auto with 150k miles. We went on a 3 hour drive to pick up a mechanically mistreated mess in a clean straight body, completely stock, wearing dry rotted 31" tires 1989 YJ!
First look when we got there: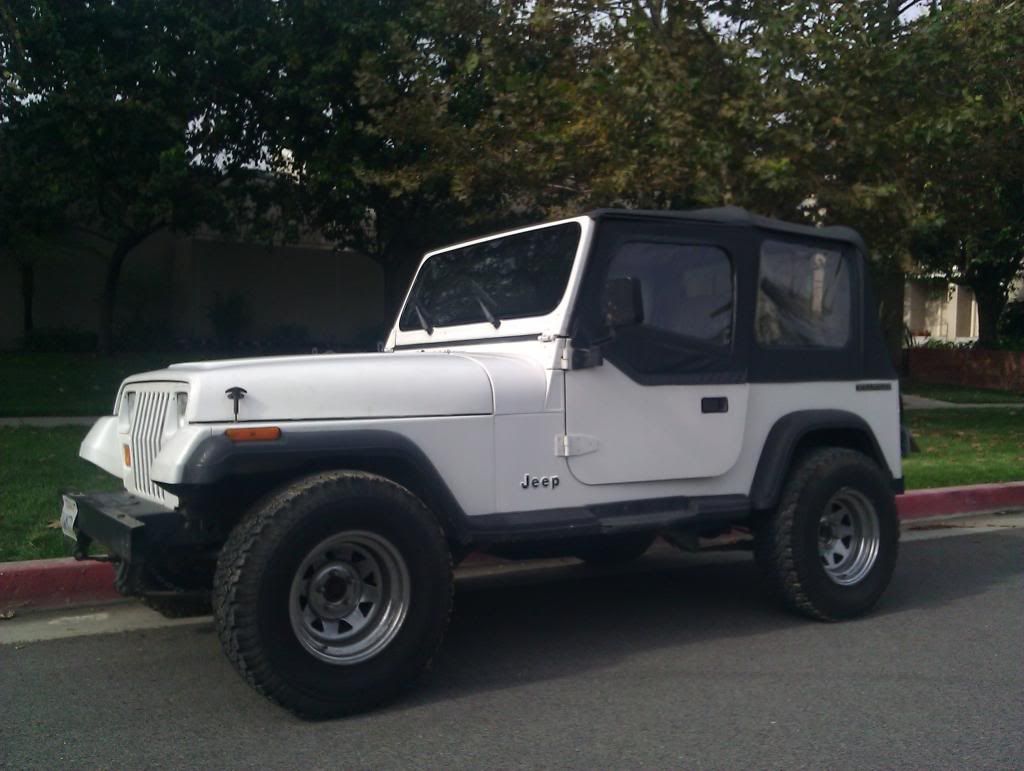 Test drive: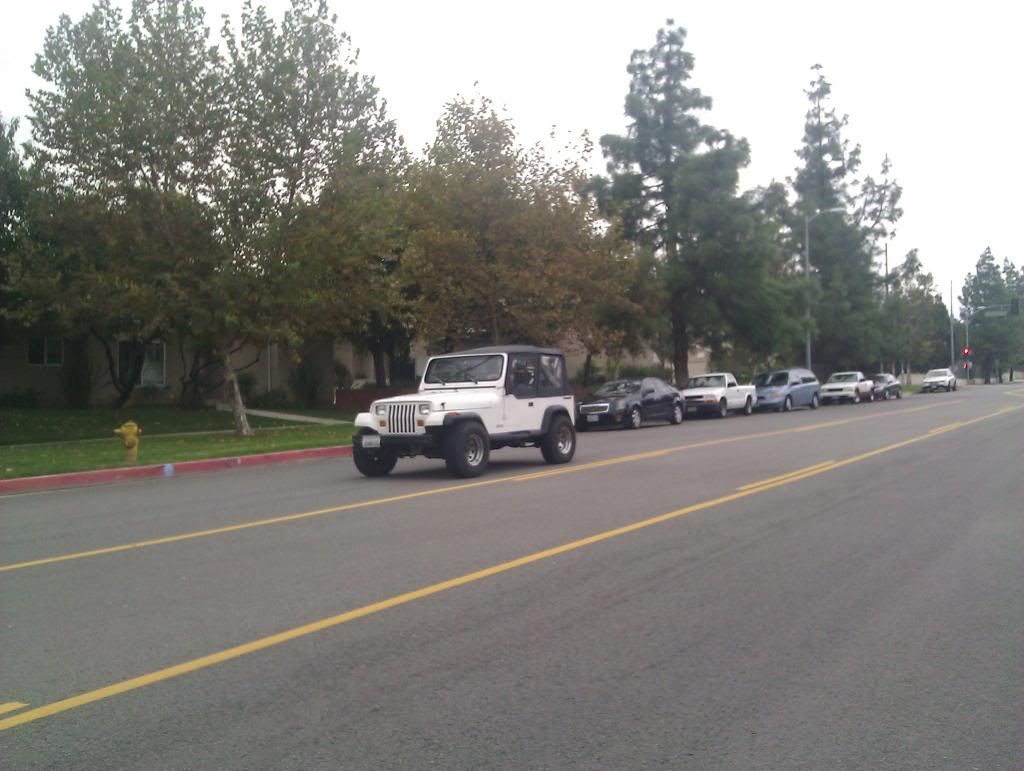 Looking over the problems and talking the seller down some. Jeep had a nasty radiator leak, oil, gas and power steering leaked as well, 4wd wouldn't engage, died out when braking and had all sorts of carburetor problems. Everything else checked out ok: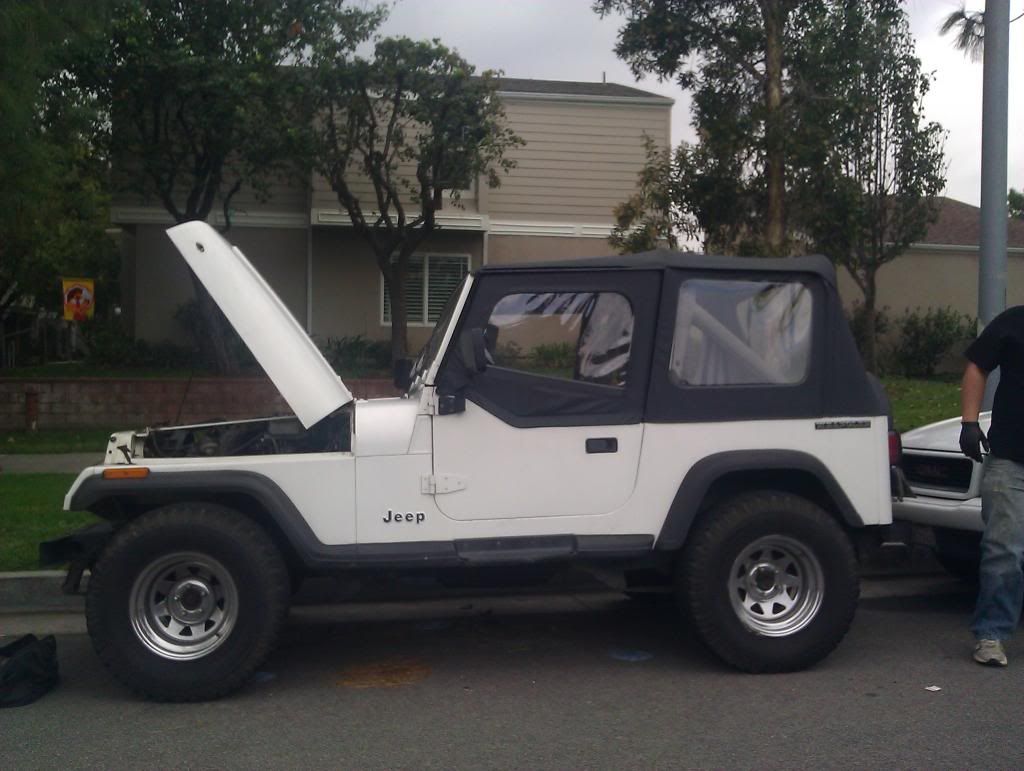 We talked the guy down to 3k and hit the road in hopes of making back in time for the Thanksgiving dinner.
Repairs began on the drive home, stopping at Kragen several times, replacing various hoses, spark plugs, and such: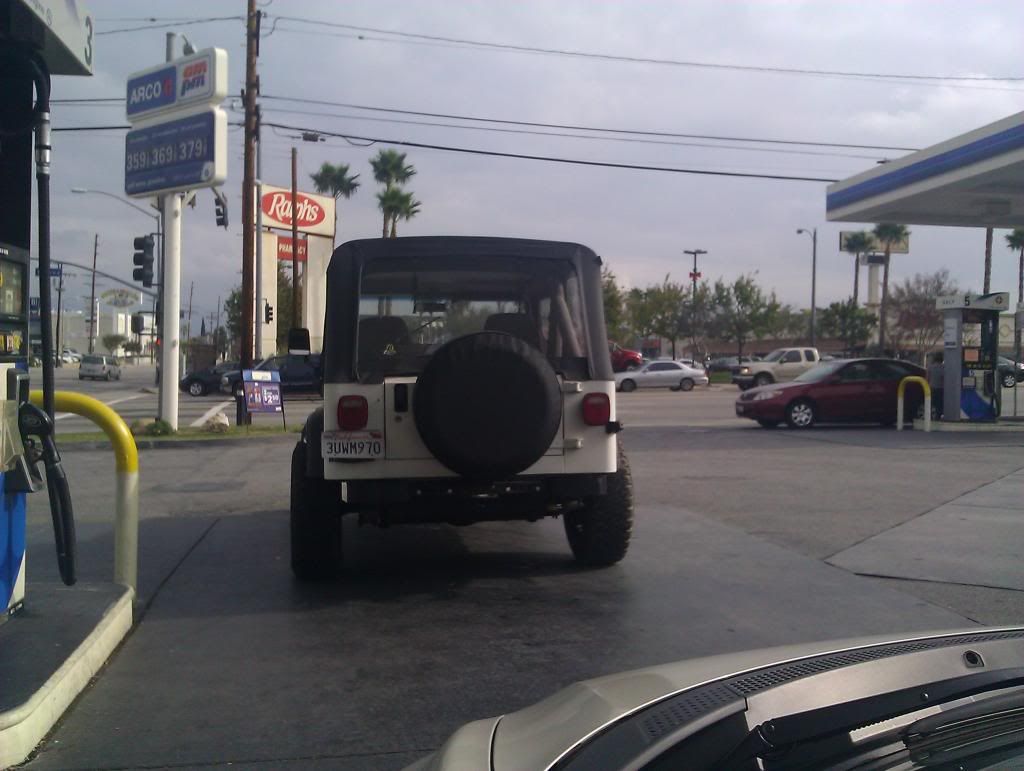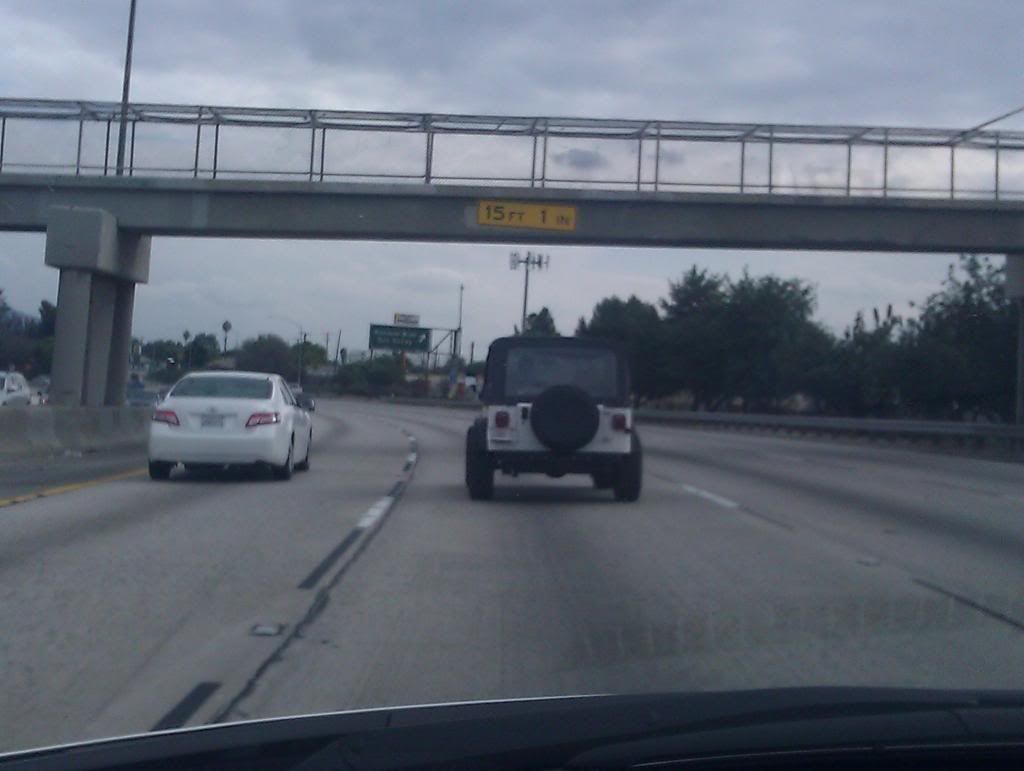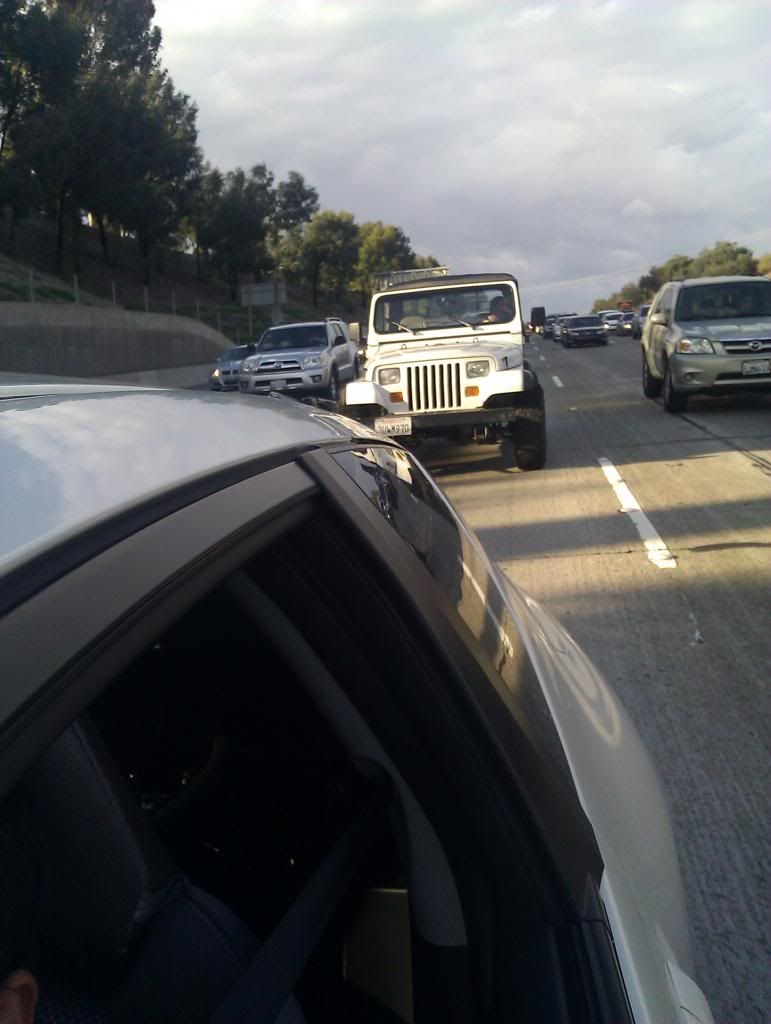 5 miles or so left to the house, Jeep lost oil pressure. Luckily it was only a faulty sender unit. We made it back right before dark and on time for dinner!
I snapped some pics and let Jeep be at its new home: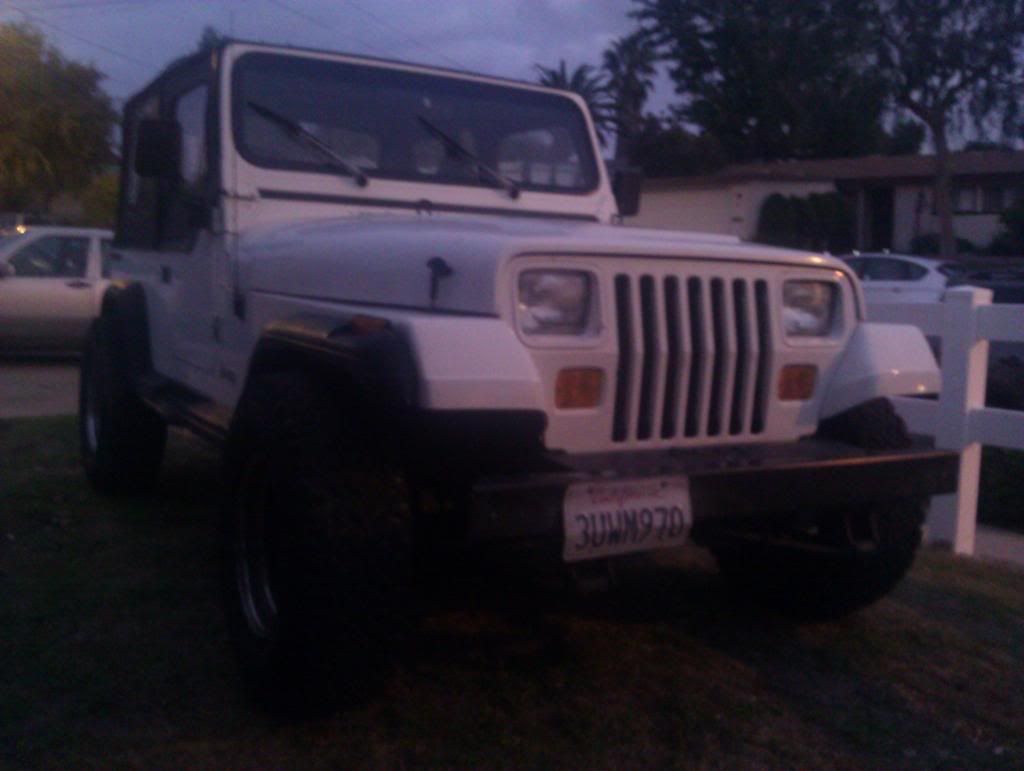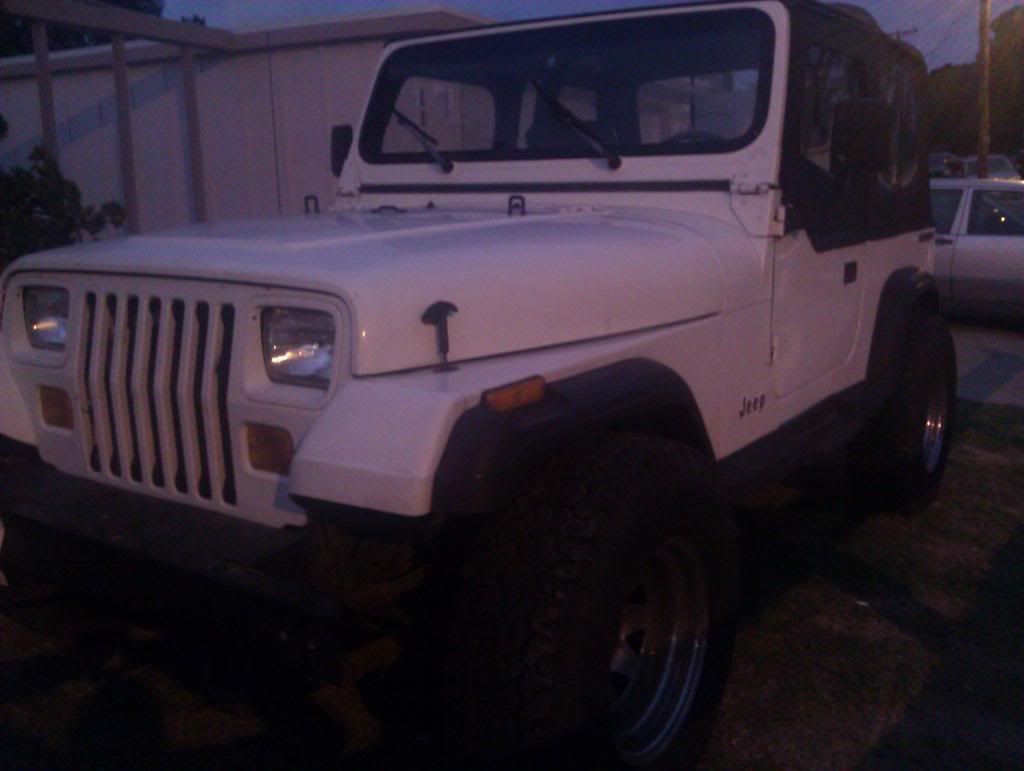 Day after my buddy came over to figure out what all needs to be done before we test the new rig out on a near by trail: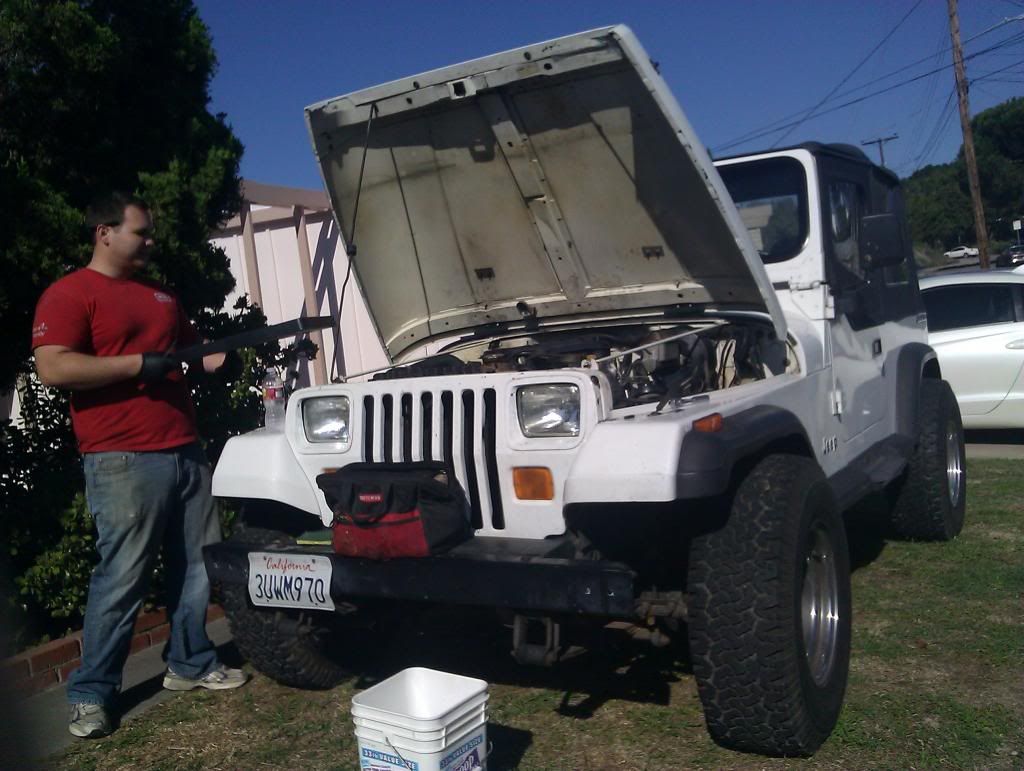 Two main issues were the cooling system and the crappy carter carb: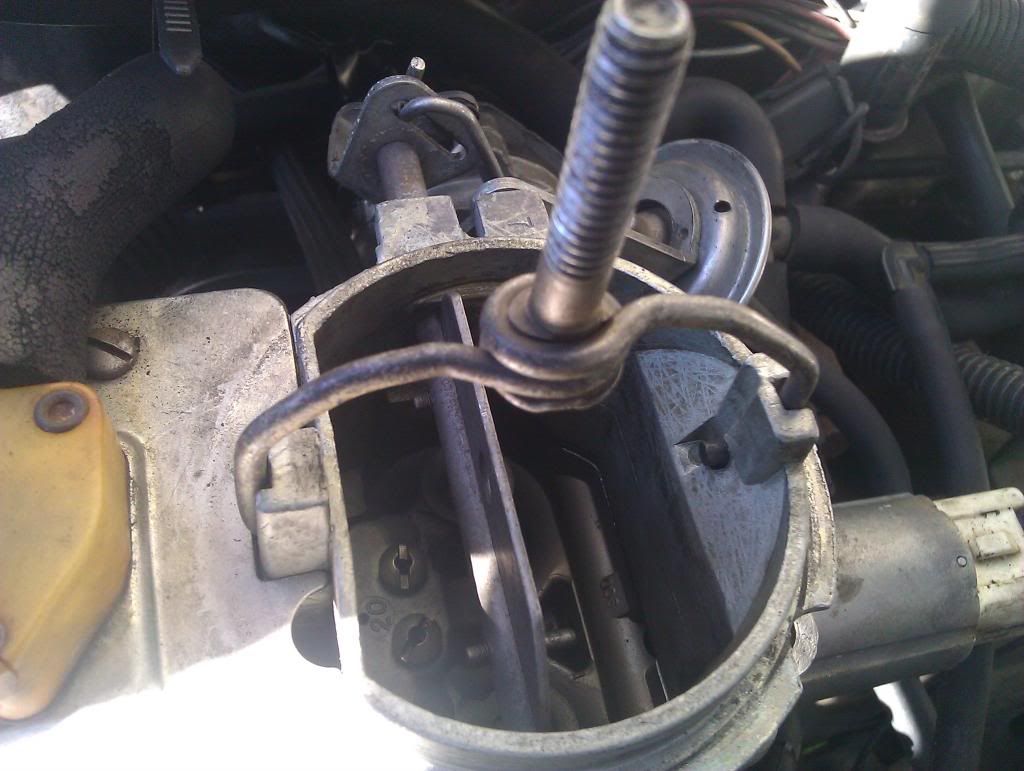 Took the radiator out and got it gut open, cleaned, rodded, leak fixed and sealed back together for $60, not bad: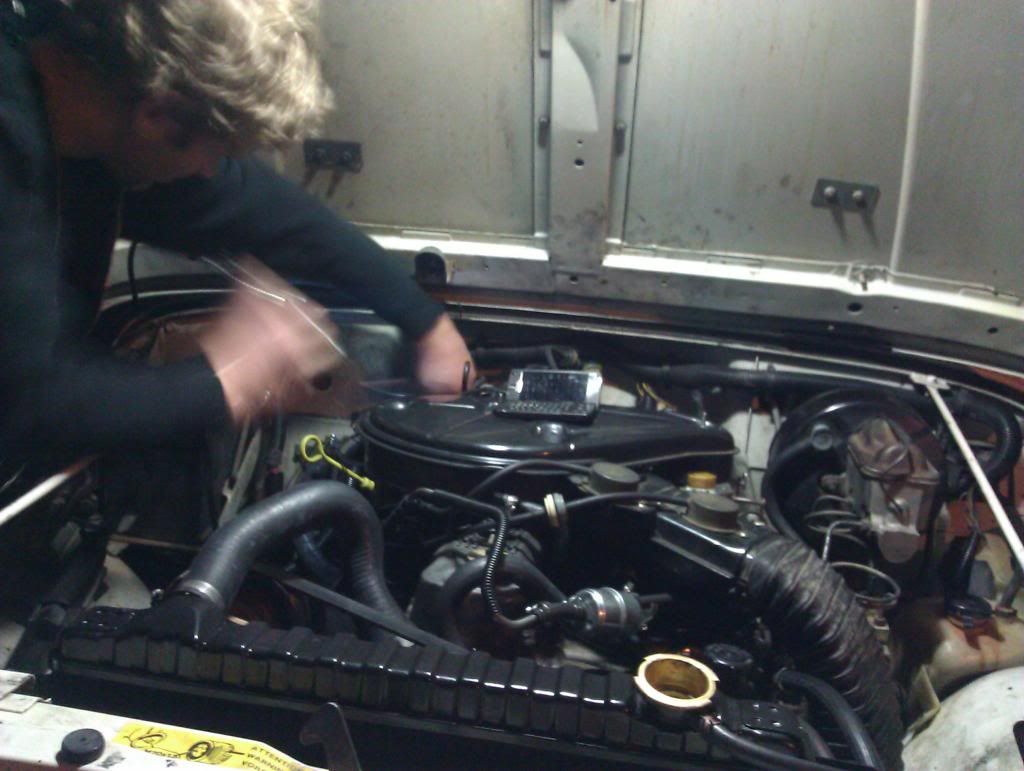 Went through and replaced all coolant, fuel, transmission fuid, vacuum lines and hoses, got the new oil sending unit, fuel pump and a few other small things replaced: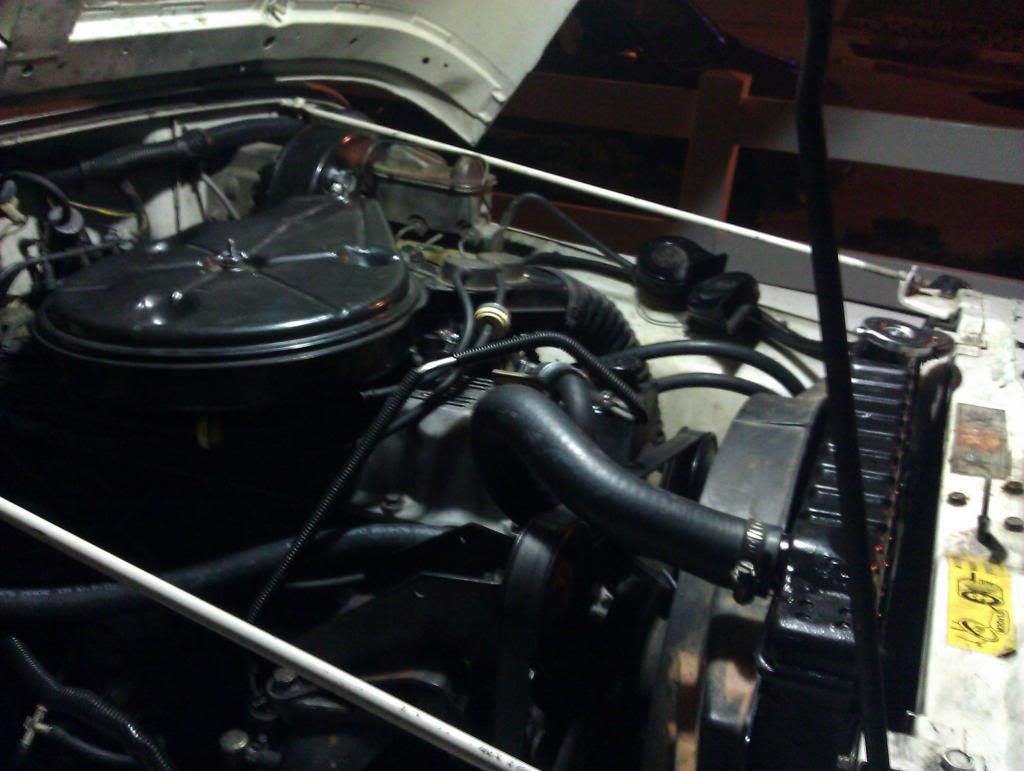 My buddy and I were dying to test the rig out. We drove to a near by trail and quickly found out Jeep was not ready and needed some things repaired/replaced right away. 4wd was engaging on and off and didn't work half of the time, brakes sucked badly, carter kept stalling the jeep out and the transfer case chain was slipping in 4Lo: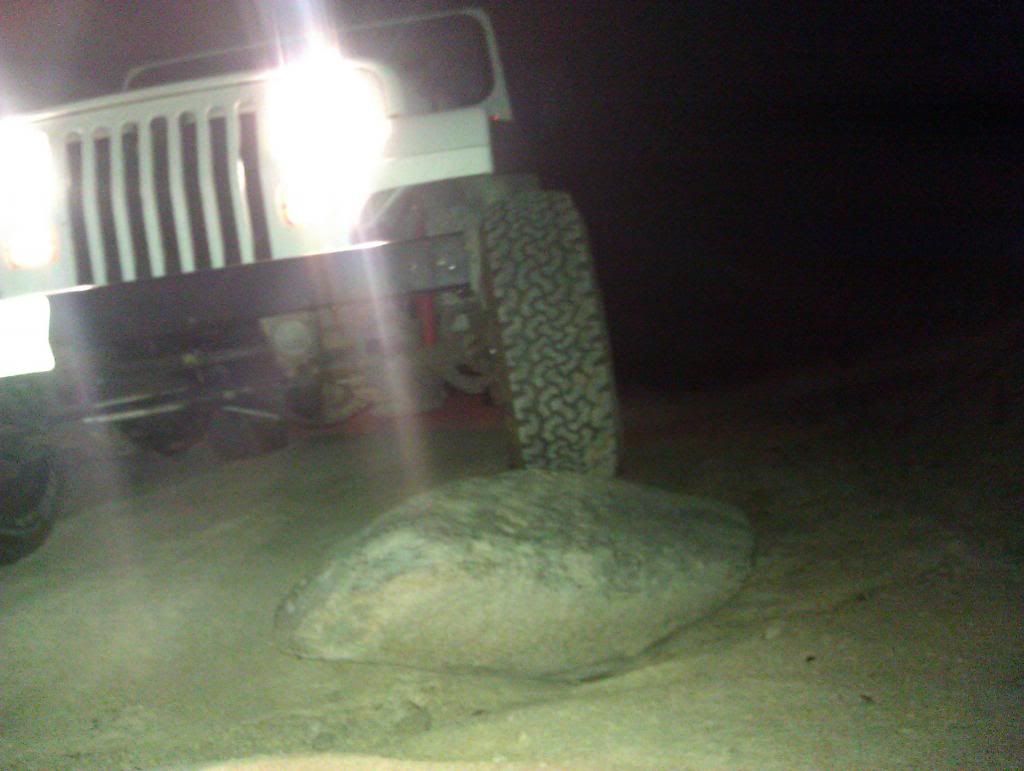 We didn't get a chance to replace or repair any of the problems before the next shooting/off-road trip to Corral Canyon: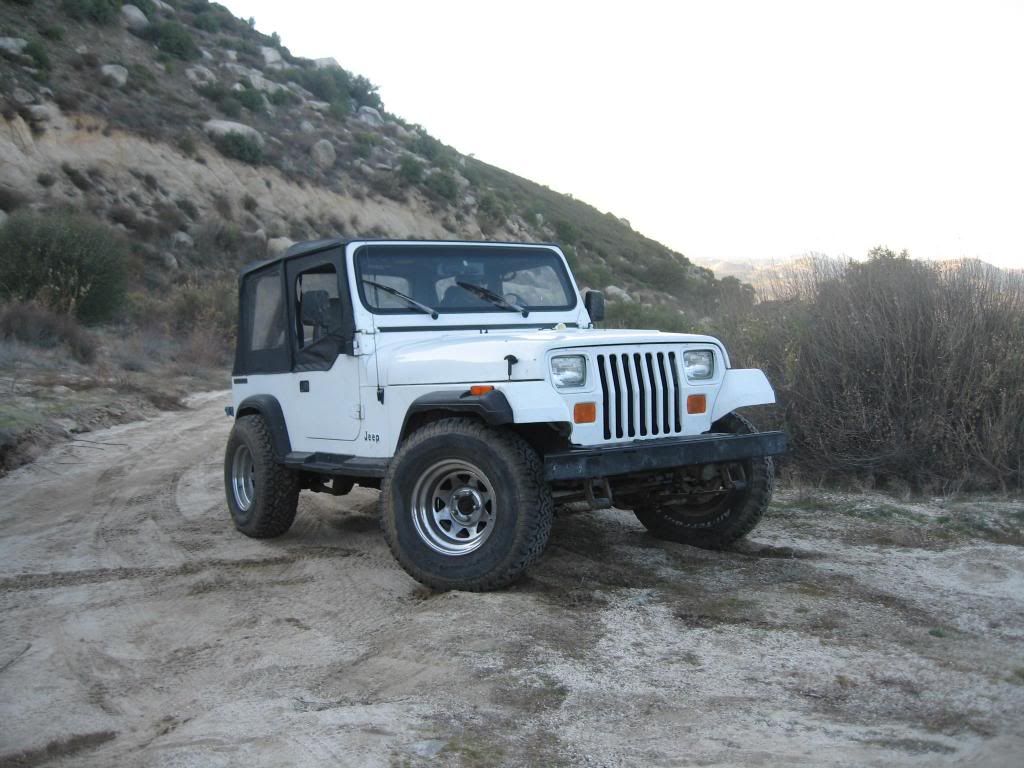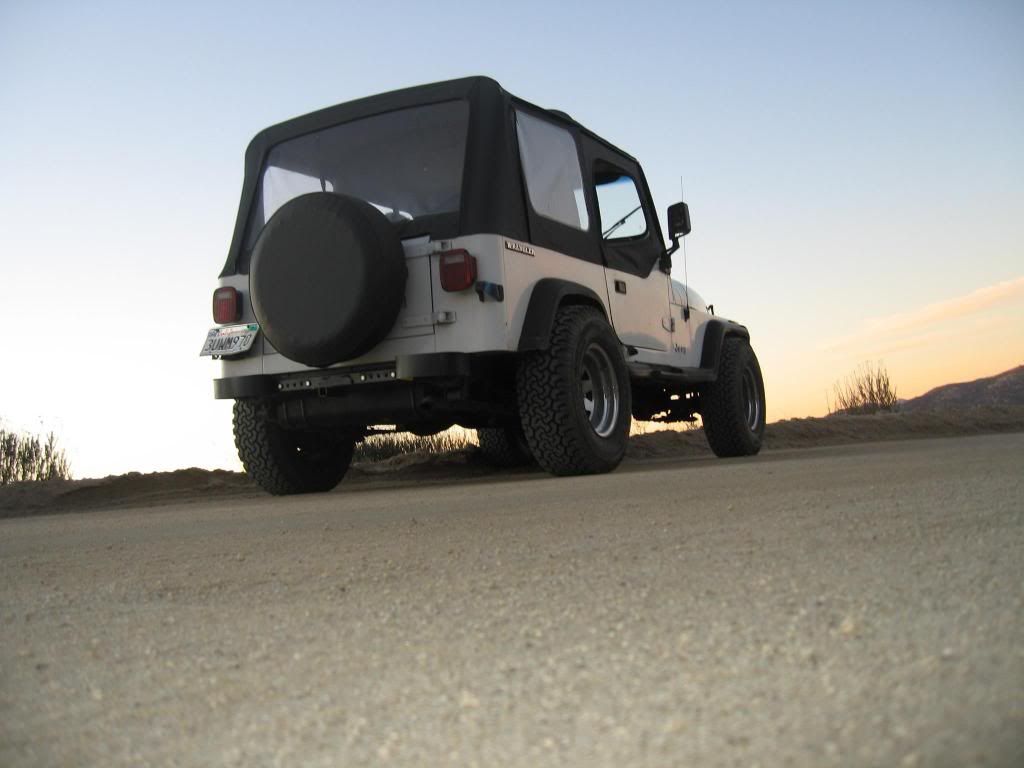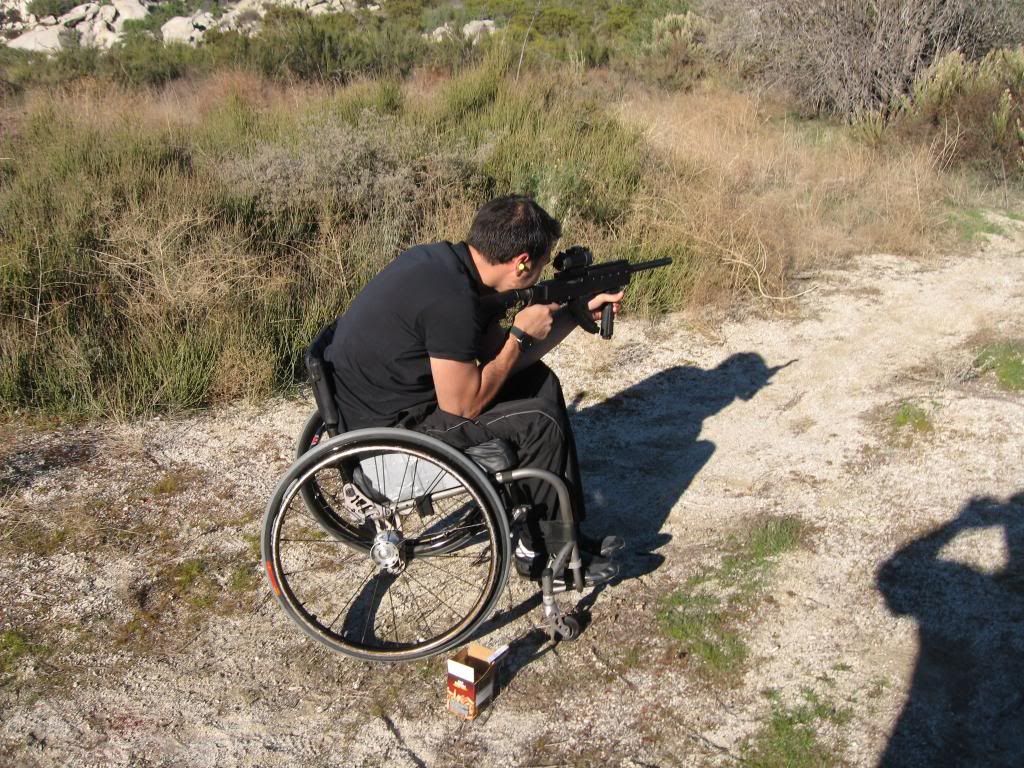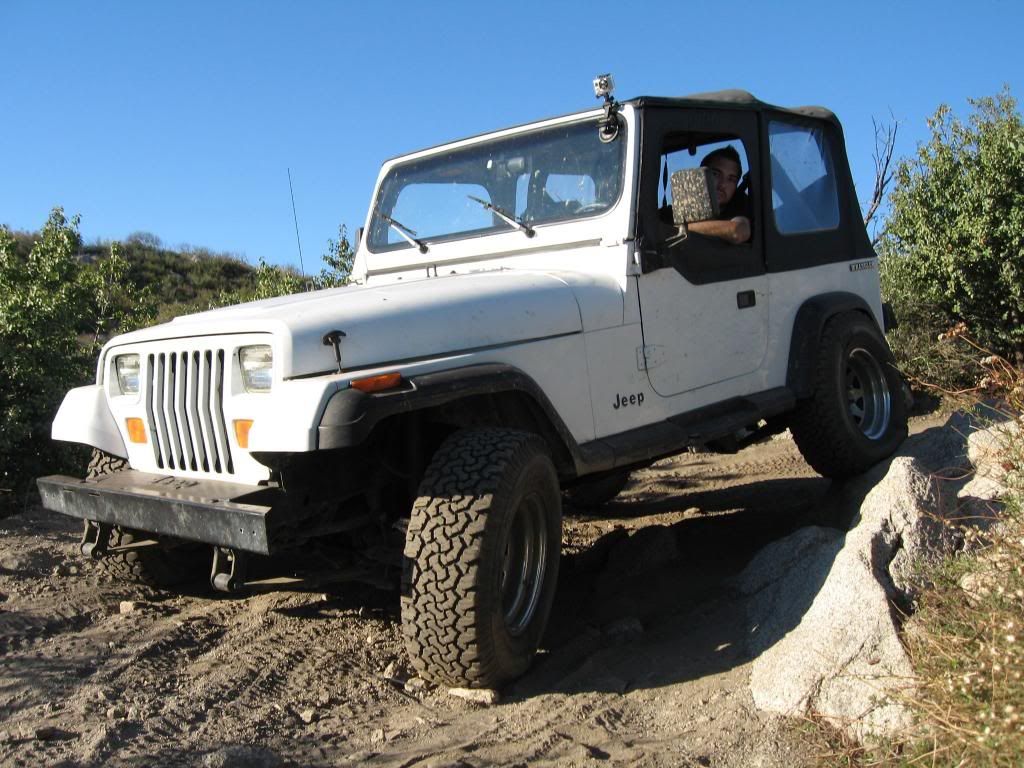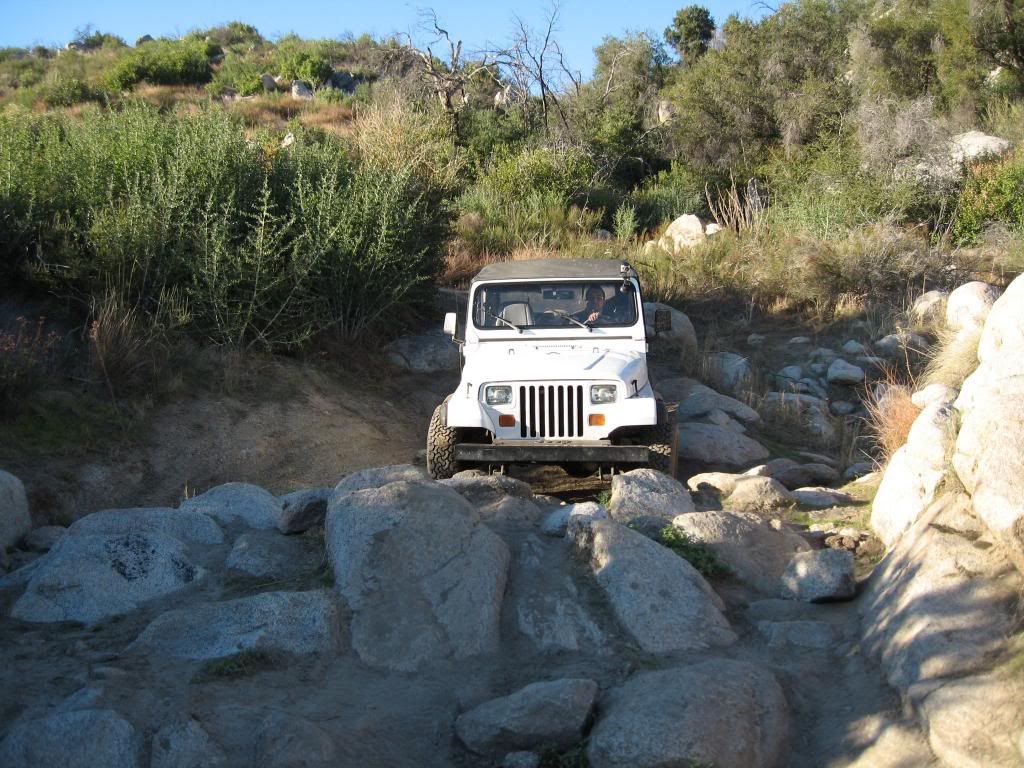 Jeep barely made it home after the trip. I knew we had little to no time to address the issues mentioned above to continue having fun. We tuned the carb a bit more, replaced a few small things and went out on a date with my GF: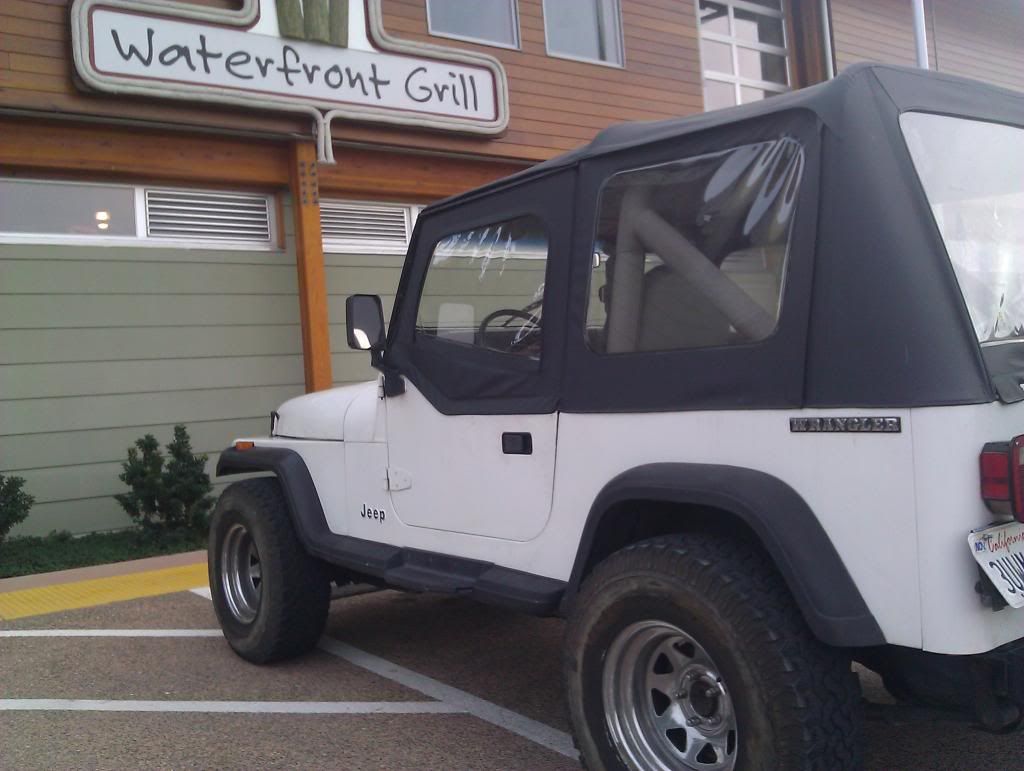 This pretty much concludes 2011.
2012 was a big year for the Jeep, lots of new changes, upgrades, mods, etc...
(I'll be updating the thread with 2012 and 2013 timeline in the next few days to catch the build up to date)