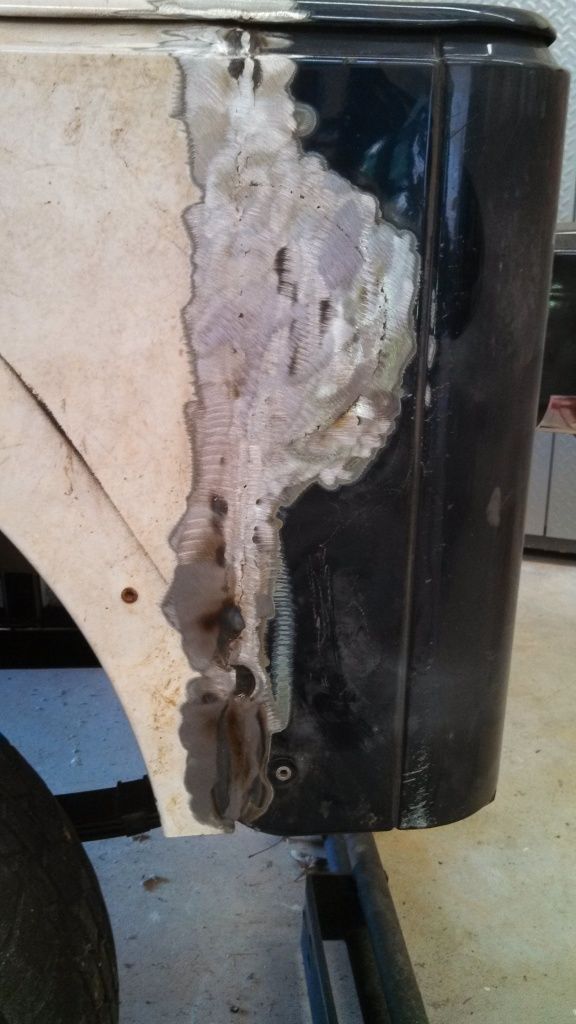 The patch for the filler neck almost complete .
Tongue wiring is complete .
Trailer jack and saftey chains are welded up .
The drivers side is mostly complete now . Tomorrow I have to go install air lines for a friend , but come Wednesday I should be able to finish up the last of the body work on the trailer .
I also dropped off my measurements at the machine shop for the front panel , and I hope to pick it up Wednesday . I took a page from Clint Riveras build thread and I am using the last of my upper tub rail scraps to finish out the front with the panel from the machine shop .