I didnt realize how tired I was last night until I looked at the pictures of my cuts ! I have traveled non stop for the last four weeks and I think it all hit me last night .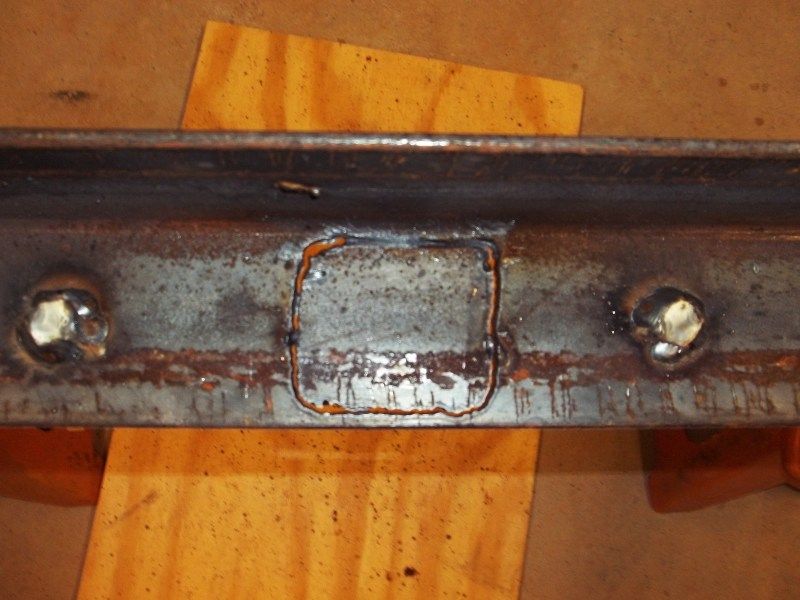 Shaky cuts and the knockout .
After a lot of die grinder work .
Rear crossmember cut so that I can french the receiver into the frame .
Receiver in place and ready to be welded up . I hope to finish up the majority of the bumper tomorrow .