Mac's cold/cabin air intake .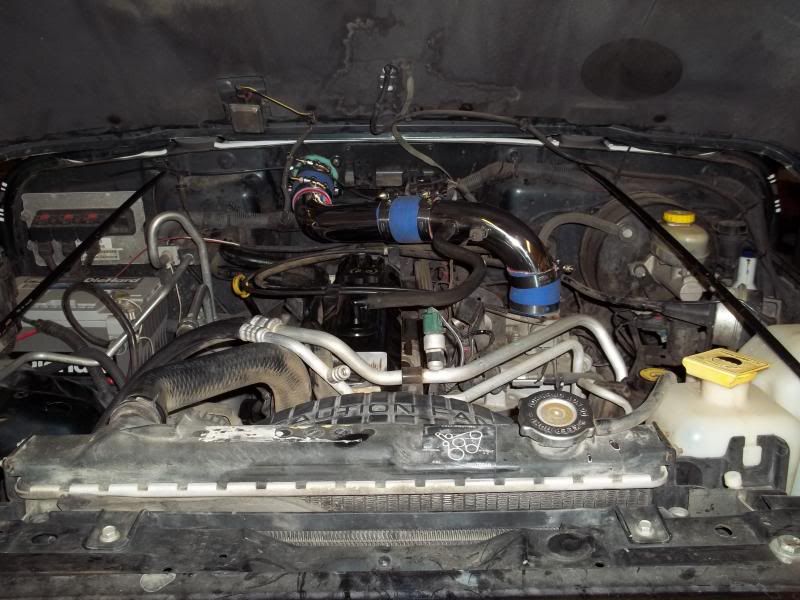 Under the hood is cleaned up a good bit .The old air intake box will be replaced with some type of small air compressor .
The Mac's intake is complete and it is a little different than most cold air setups as it filters the cabin air in addition to
feeding cooler air to the engine . The online directions werent the best , but I figured it out and look forward to clean air for my
son who has bad allergies .
We all have a bug and have put off leaving now until Monday morning , so that means we are heading to the Black Hills on the way
back from Moab with a possible detour through Yellowstone .
My power steering cooler came in , but I am not going install it before I leave as the Jeep is ready to go and I dont want to risk
leaving another day later due to unforeseen installation gremlins !