When I bought my LJ almost three years ago the paint on the hood was terrible . Lots of crows feet and a good sized dent from the previous owner having a piece of wood fly up off the interstate .
I was a little worried that the rest of the paint may get similar crows feet , but it hasnt so I decided to get the hood painted . I have shot paint in the past but I wanted this to look as good as the rest of the LJ so I got a few references and this is where it is as of today .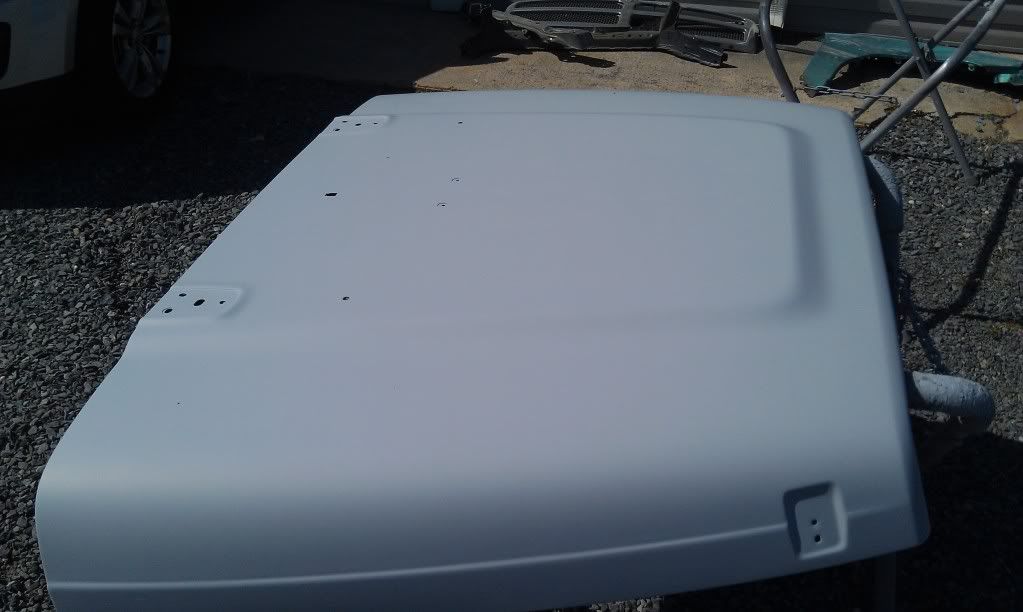 It should get paint tomorrow , then back on the LJ on Friday when I get home . I did get the M 416 cleaned up a little last weekend and I also started cutting up the two spare tubs to make my own jeep trailer . I didnt need the 416 , but I sure wanted it .
10 more days of crazy travel and I should be home for a few weeks to make some progress .