Got both of the upper control arm bushings swapped . They would not press out so I drilled the rubber then cut the metal ring . Once it was cut I used a cold chisel to fold the ring in on itself .
Cut out debil bushing !
New bushing in .
Good ol ChiCom ball joint press worked pretty good for the task . You have to take your time on the passenger side UCA as the mount isnt solid . I used a pry bar to keep pushing the halves apart as I pressed in the mount . In the near future I will swap in the Currie UCA mounts , but for now this worked great and no more clunking noise !
Before I left for out west I was worried about the rear tire wobbling on the tailgate . This is what I came up with .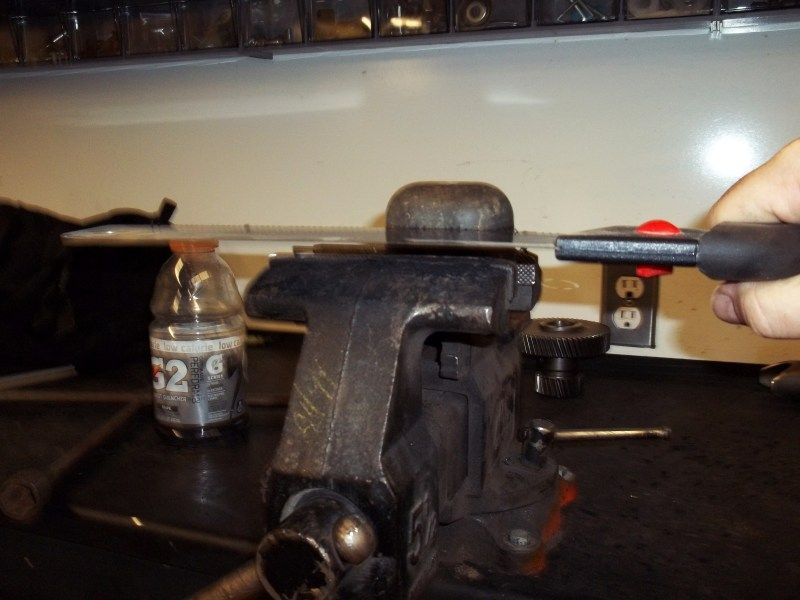 Japanese pull saw eats the rubber !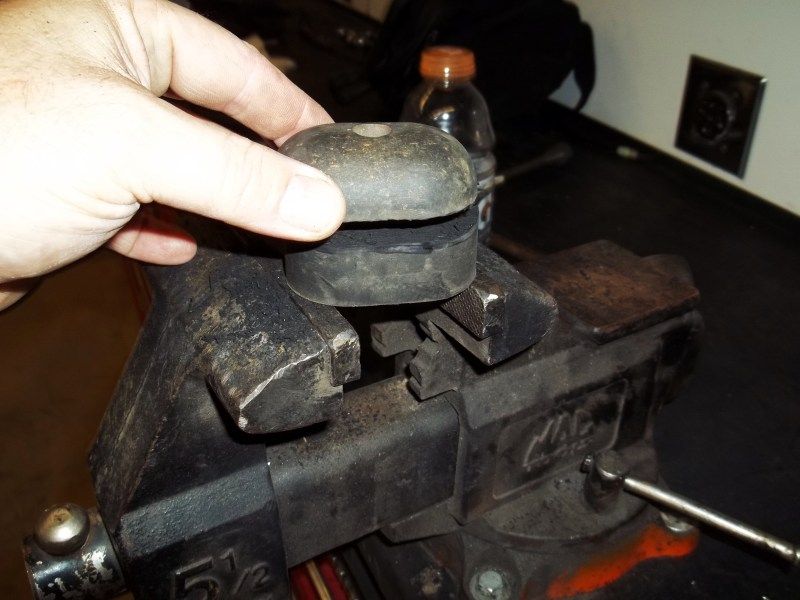 Nice clean cut just like a Ginsu ...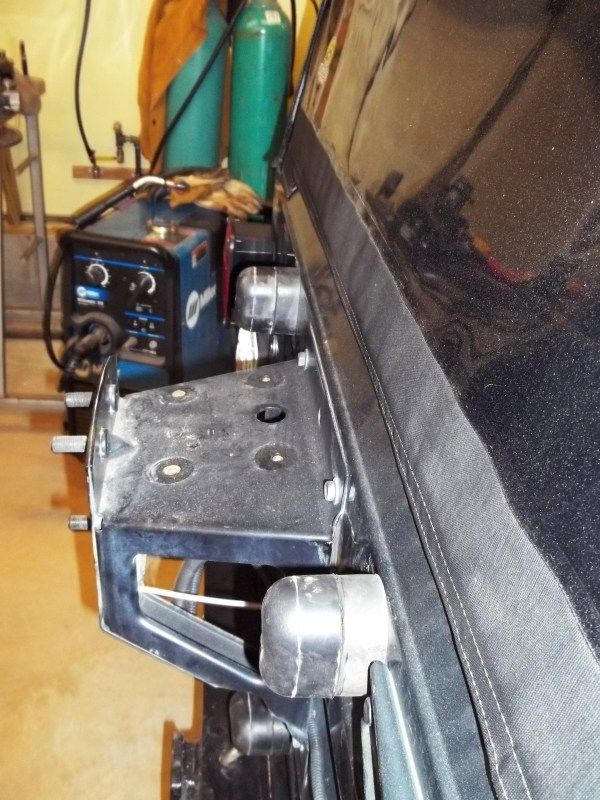 Double stacked with new hardware . This made a huge improvement on the tire wobbling until I make a tire carrier .
And lastly the Rokmens ... If I had one more day at home I would have them installed ... I wanted to get them on today but the UCA bushings , mowing two acres , and two birthday parties seemed to take up all my time