Quote:
Originally Posted by
Jankoid
It wasn't me, I swear!
I did tag that on Sundowner's though, perhaps he is the culprit.
A likely culprit .
Quote:
Originally Posted by
redrelyt12
Loving the build so far. Long overdue to start reading this. I'm on page 107 as of now, but I'm exhausted. After this, I look to start reading AngryTJ's build. I need some local people to follow for once!
Lu's build is pretty awesome and a good read plus he is in the frozen North like you

This weekends Jeeping ?
JK gear install ! I dont set gears , so this is the first time I have left my Jeep with anyone to work on it . It was an odd feeling driving off and leaving it with Jody at Carolina Axle and 4x4 but he is one of the few people I trust to leave it with .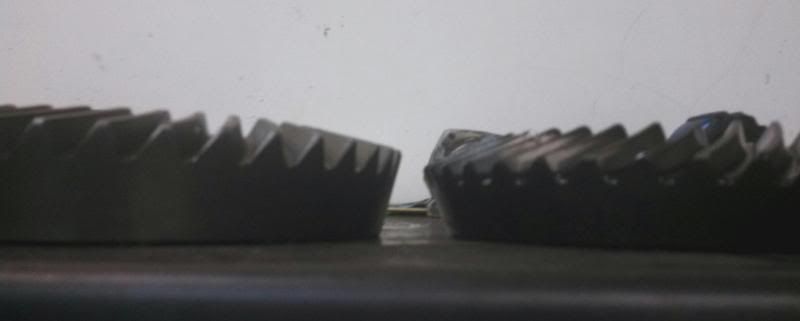 Here you can see the size difference between the JK 5.13s and my LJ's 4.10s . This is a mostly bolt in application but does require some extra shims , different ring gear bolts and a very small amount of grinding on the housing to help clear the ring gear .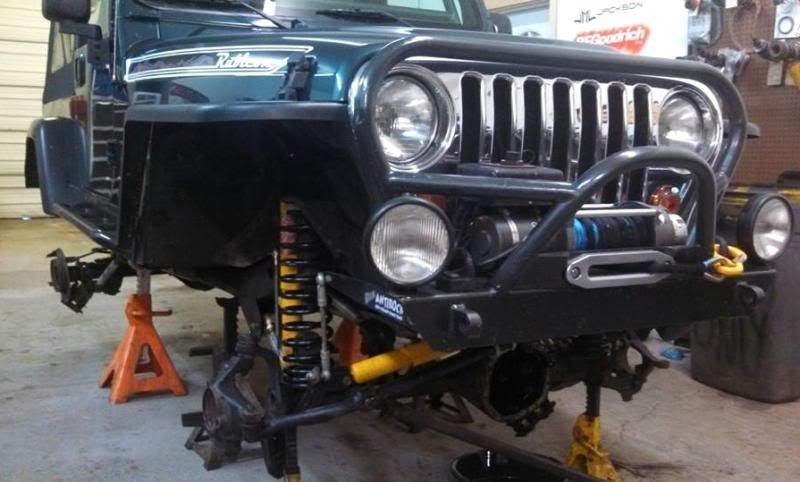 And heres my LJ stripped and ready for the JK gears . This is how it sits until Jody gets a new pinion bearing shipped in on Tuesday . This is the first JK swap being done locally and we are the guinea pig for new JK swap kit that is going to be available soon . So this is where the LJ sits until later this week .
In addition to the JK gears Jody is installing new inner seals , lube lockers and ... chromoly rear shafts .