Quote:
Got the floor supports welded in, just need to get the actual floor next.
Have you posted any pictures of it lately? Are you going to spring for the expensive oem style floor pan ?
Quote:
Trailer lookin good behind the LJ. Never realized how long your tongue was. How long is it? How is it to backup?
I will measure it tomorrow , but I think its 4' or so . It is easy to back up and because its so long I can go all the way to 90 degrees without hitting the LJ .
Today I made a different tongue attachment and I installed the tailgate cables .
The multi axis coupler is attached to the tongue with a 5/8" shank grade 8 stud . This made it pretty easy to fabricate a traditional hitch to bolt to the tongue .
I cut a piece of 2"x2" box tube diagonally and welded an end it . Then I centered it up and drilled a hole so that it could be attached to the tongue . I welded what you see here and then all six of the plug welds on the top and sides .
All welded up and painted .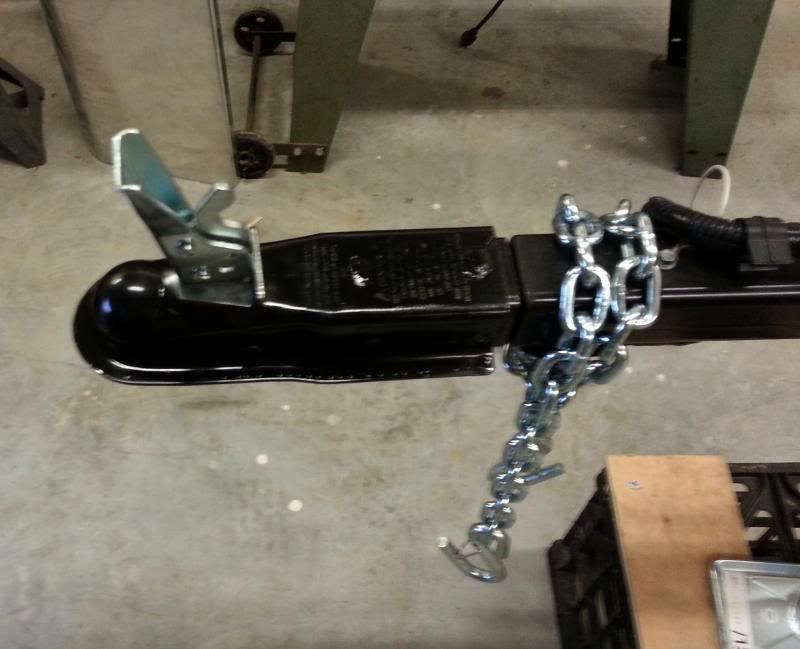 Installed and ready for a test tow . I think its going to make a huge difference as there is no play in the tongue now .
Next up was to get the tailgate cables installed before I screwed up and dropped the gate on the bumper ! After some rough measuring it seemed like the cables and hardware from an 04 explorer sport trac would work out just about perfect .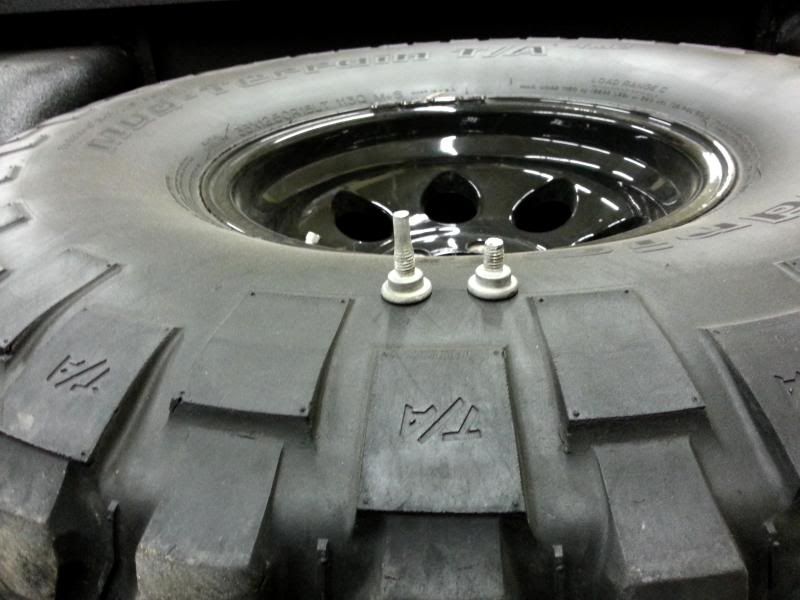 The Ford factory torx bolts thread right into the CJ tailgate , but they need to be trimmed down so that they clear the when opening and closing.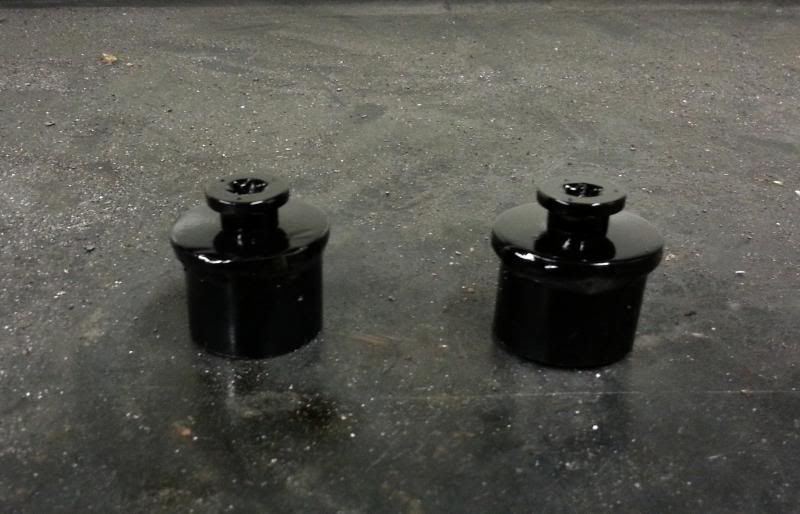 I had hoped to attach directly to the old inner fender but the tub flange pushed the cables out of alignment. Two pieces of 1.75 tubing and some slightly modified factory pivots allowed better alignment of the cables .
The explorer sport trac cables and hardware worked out nicely . I did make the spacers cam centric so that I could turn them to adjust the slack of the cable . Sounds silly ,but it made for easy adjustment .
Last but not least , no Monkeys were harmed in the fabrication of this trailer .
---
Free stickers and picture hosting at Jeep-Owner.com