I decided to spend some time with my parents today so I didnt get much time in the shop . The good news is that I am now leaving Tuesday morning instead so I have all day tomorrow to pack ,load and finish a few small things .
I got the bumper tie in's installed . They are from A to Z and they fit perfect . It also gives me a lot more confidence in case I need to pull someone out .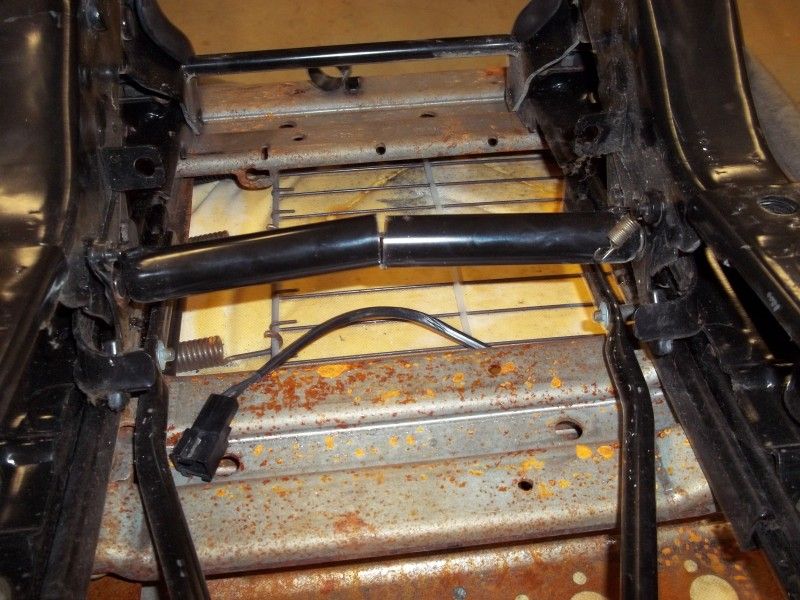 Next up was to figure out this cursed bes top under seat storage . After taking the seat out the culprit was clear . Its the fold and tumble bar thats in the way .I quickly came to the decision that the fold and tumble is almost useless on the drivers side so out it came .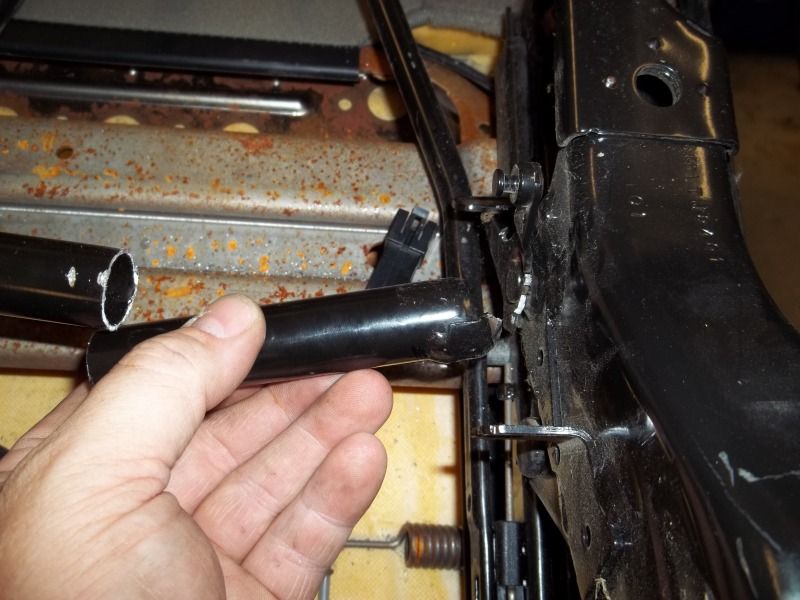 Once the bar is cut in half a light twist will pop the two halves off of the seat frame . As thin as the tubing is I have no concerns about a loss of structural integrity .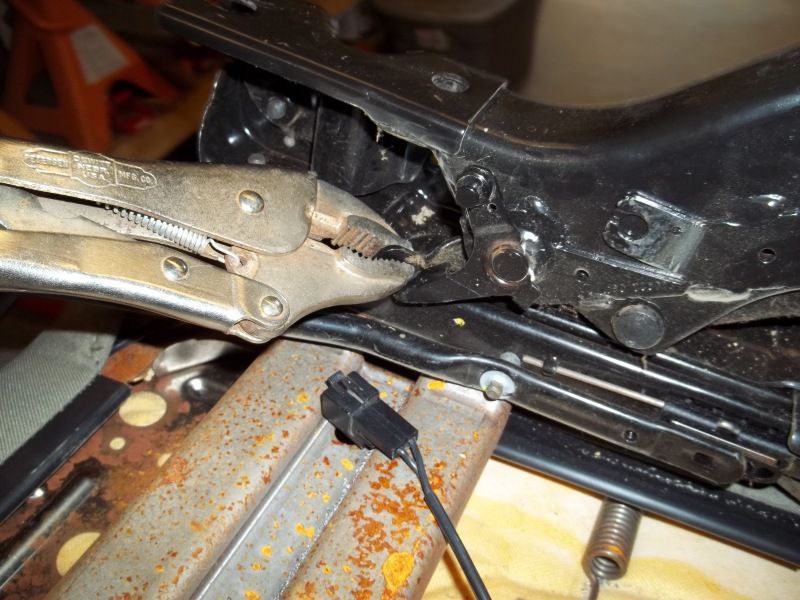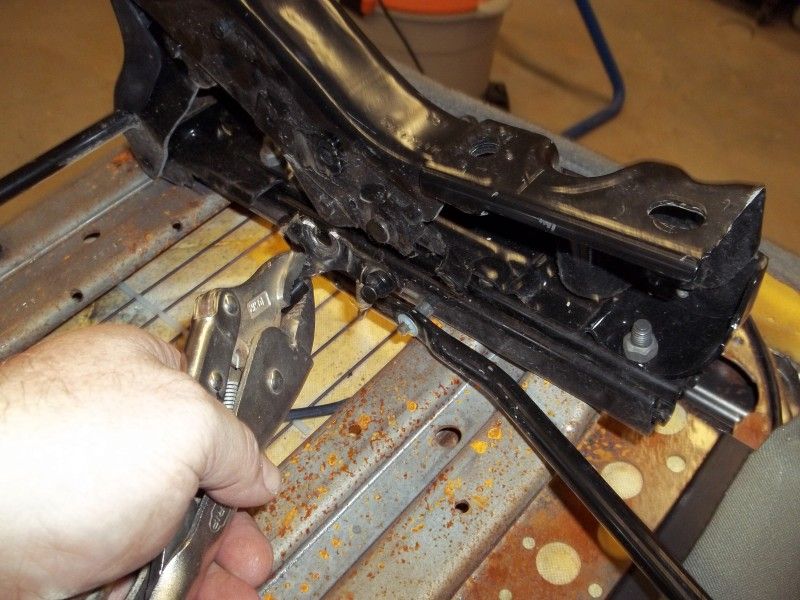 After the tubes are removed I used vice grips to take the pivot assemblys off .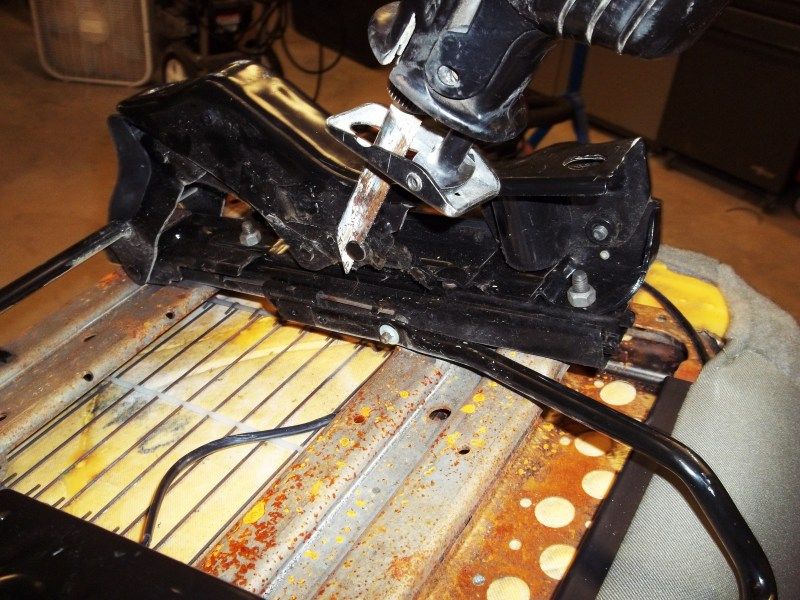 Use a sawzall or grinder to remove the last of the pivot .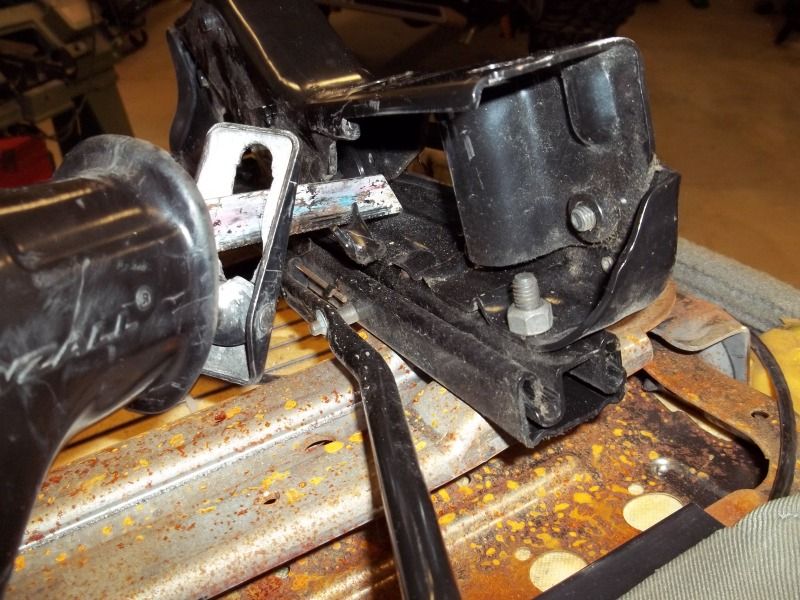 You also need to cut back the front of the brackets that are under the seat sliders as they stick out . I tried bending them , but couldnt get enough clearance .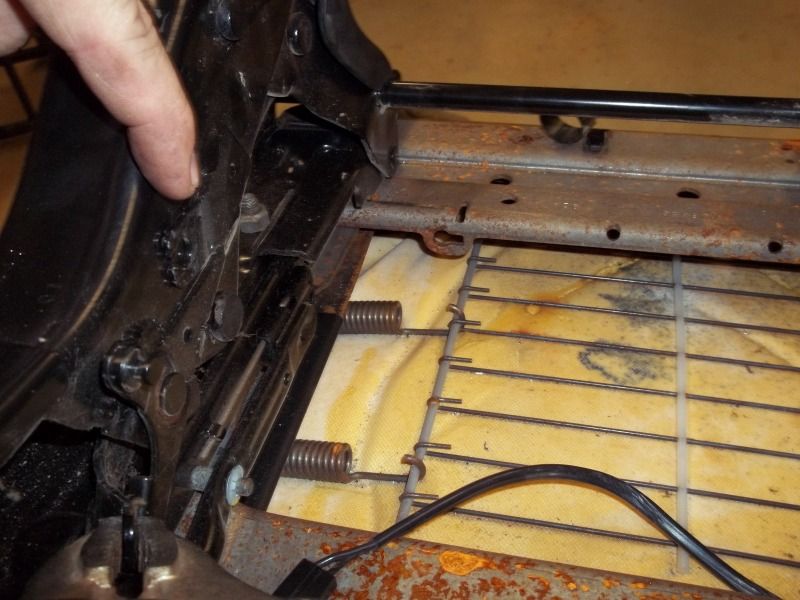 These tabs need to be flattened out .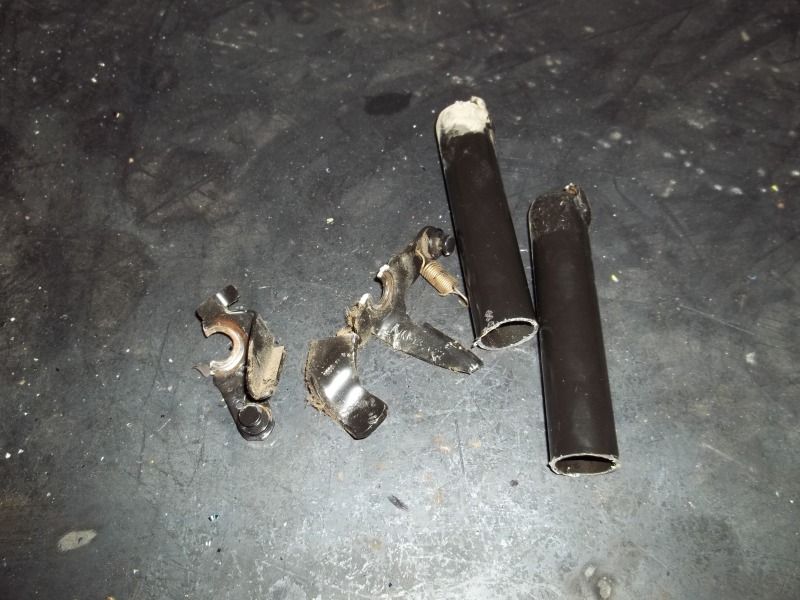 This is what you will have after getting all of the fold and tumble stuff out of the way .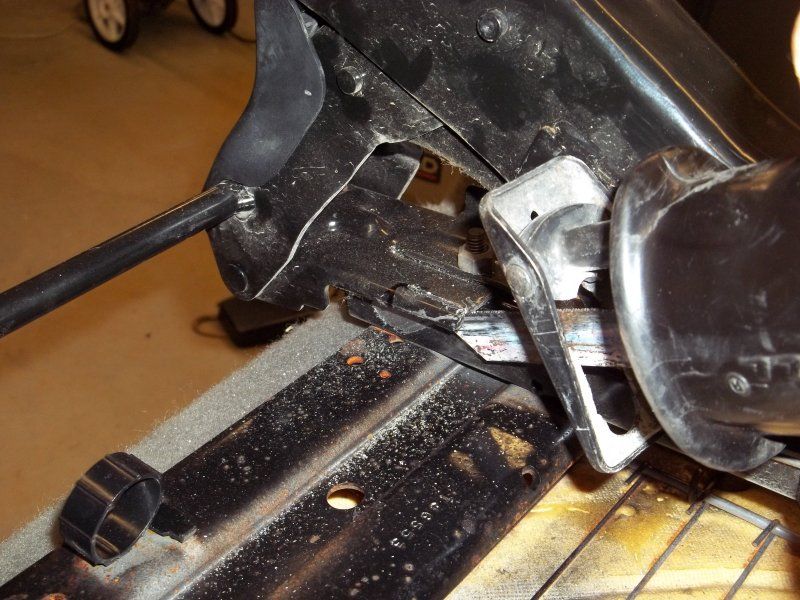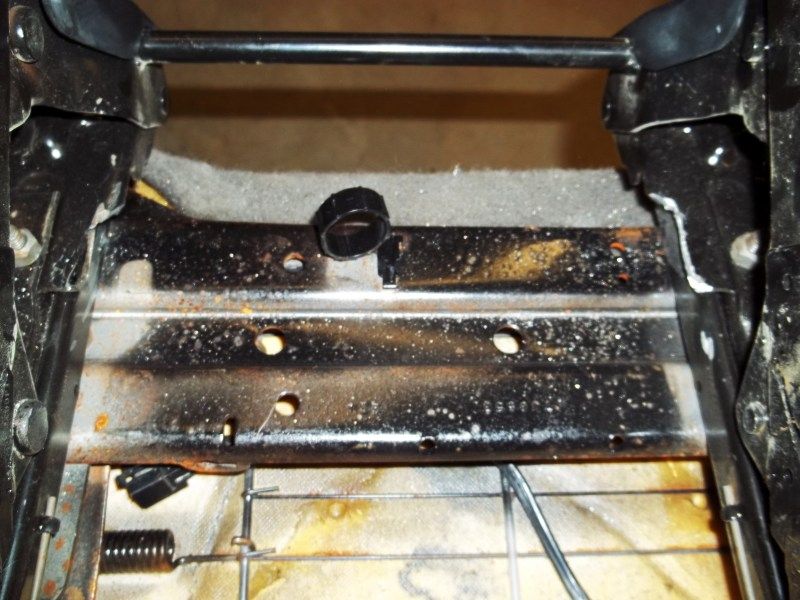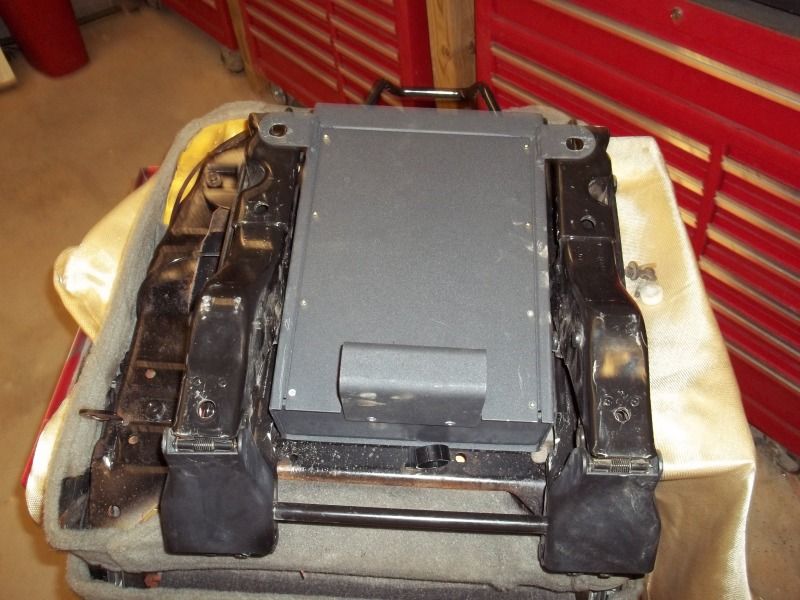 The last thing to clearance is the rear edge of the sliders . A little sawzall surgery and voila it fits !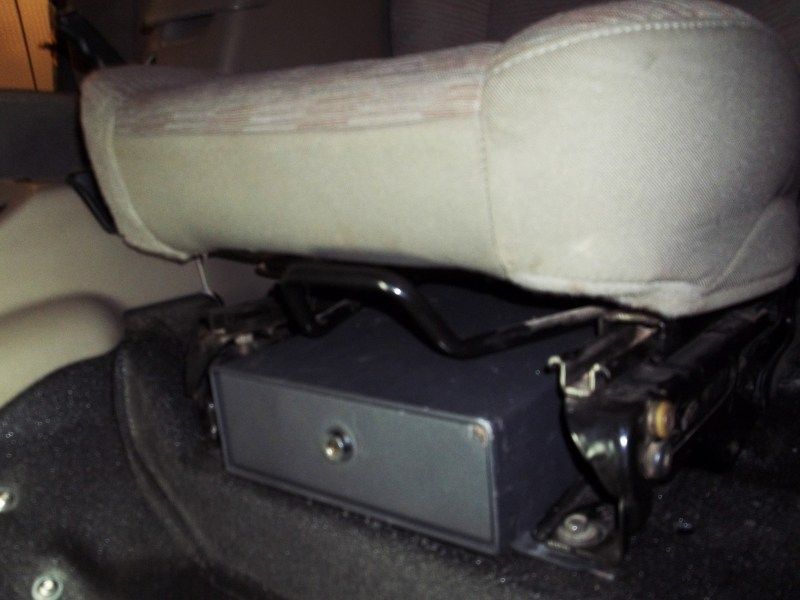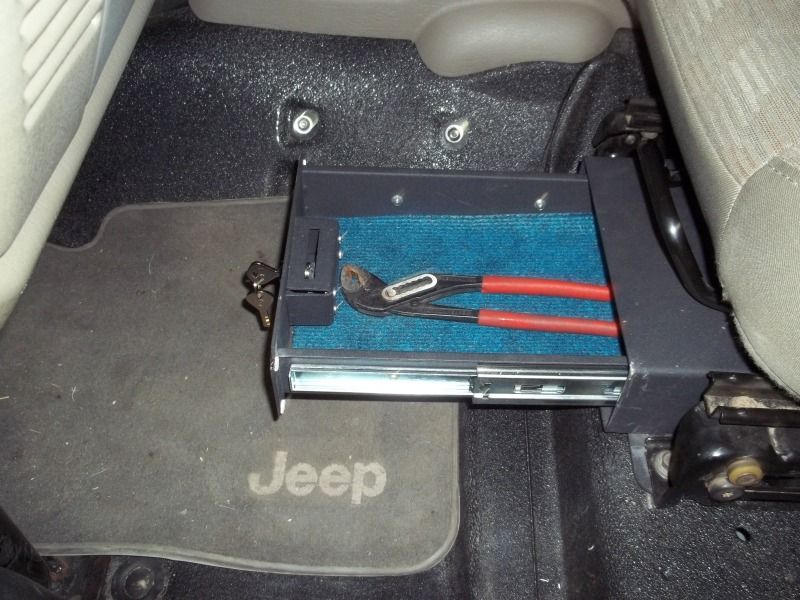 And here it is installed . It makes for a nice secure place to keep my knipex pliers
One thing I didnt think about when cutting the fold and tumble assembly out was the reinstallation of the seat . Without the fold and tumble action the rear mounting points are not acessible to put the bolts in . With two screwdrivers you can still activate the fold and tumble so that you can gain access to the mounts . After I was done I think I figured out an easy way to still have the fold and tumble option by using a foot activated rod to tie the two linkages back together . If I decide I miss the fold and tumble then I will backwards engineer it .
This is what worked for me on my Jeep , your mileage may vary as all Jeeps are a little different . If your not comfortable cutting the brackets off the bottom dont get a bes / worse top storage box . Dont get me wrong it is nicely made and is a fair price , but it shouldnt be advertised as fitting all 97-06 TJs and LJs .