Unloading the tub today was silly easy thanks to the unisaw and the out feed table . It was the exact same height as the tailgate on the rental truck and thanks to Kimbo's donated blanket it slid right over the nicely waxed table saw .
The bedliner smells like Candy , and its driving my kids nuts . They keep looking for the bag of candy in the garage ...thanks Hendrix .
Hannah at the wheel with Billy navigating . 4 low was fun for the kids,but their grandma was in panic mode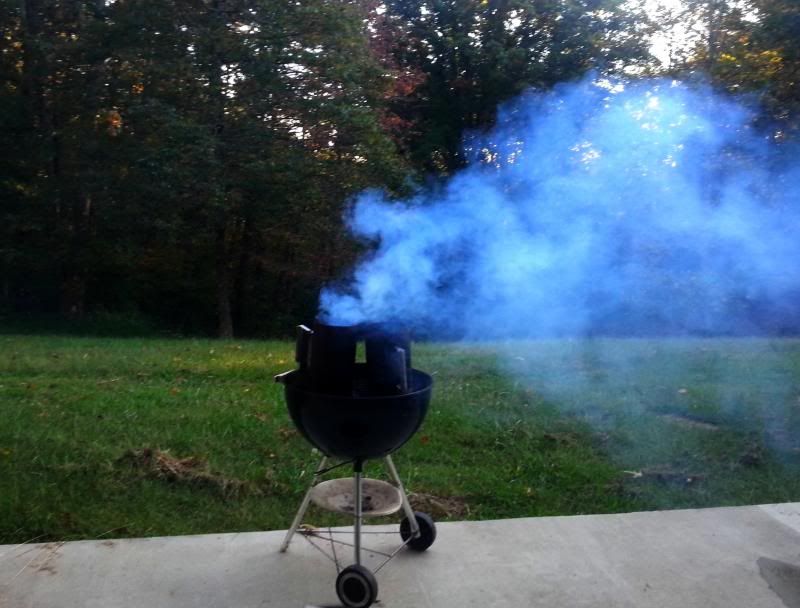 Mesquite smokes up a LOT more than the White Oak I have been cooking over , but it sure makes for a nice smoky steak .
Heres the MB and TJ grilles laid on top of each other . They sure make for strange bedfellows . Not sure if I am going to pursue this or not , after talking to Hendrix I am considering notching my grille and sliding the winch back . This would allow me to trim the frame back the sway bar cross tube , and that would probably give me the little bit of clearance I need .
Thats it for tonight , off to the city tomorrow .