Quote:
Originally Posted by
Hendrix
When am I bringing you my LJ
Quote:
Originally Posted by
en480c4
I had an MB/GPW grille and a slightly damaged TJ one I was going to combine, but traded my LJ for my JKU before I got to it. They're both still sitting around... I can't wait to see what you come up with!
I cant wait to get home and see how the two are going to mesh together .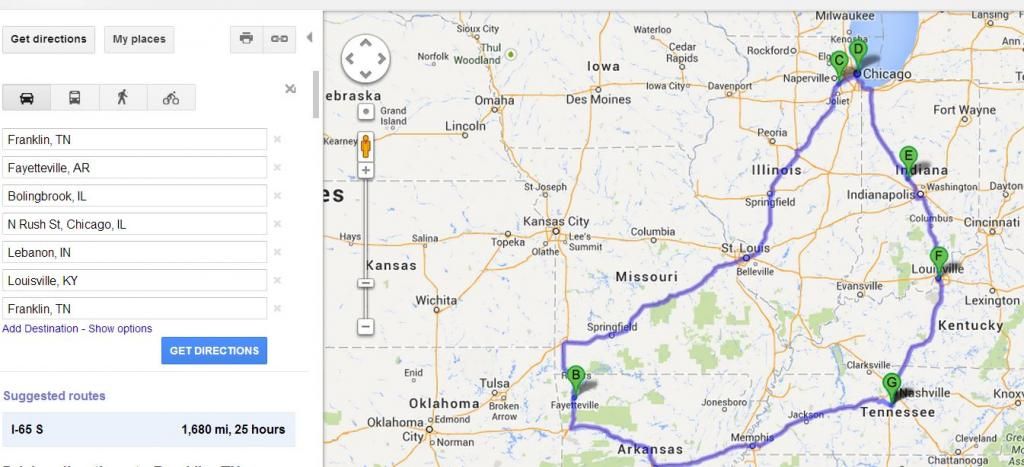 This is the route I took over the last week . I am happy to be back in TN and able to relax a little today before I go back to work tomorrow . At the end of this week I will be loading up the tub and heading home .
Along with getting the tub home I am going to try and get some 35 BFGs ordered up . Lots to do with a short window at home ...