Everything is all back together and the Jeep is ready to head west . I ran out of welding wire last weekend , so its only appropiate that I ran out of shielding gas this weekend . All I had left to weld on was a pair of lower control arm skids that I made and I wanted to weld up a steering gearbox skid plate .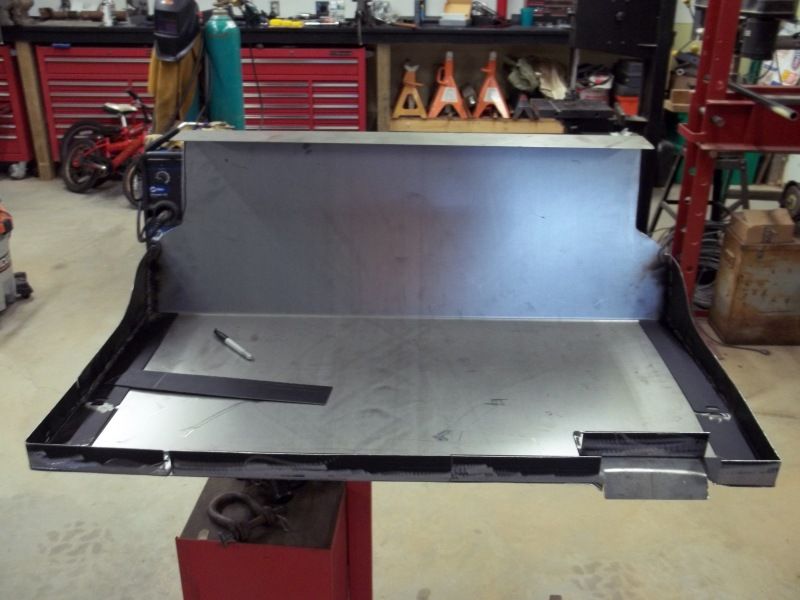 All of the edge pieces cut and fitted for the trunk .
From the back , the first thing my wife noticed was the bungee / tie downs on the corners . Go figure .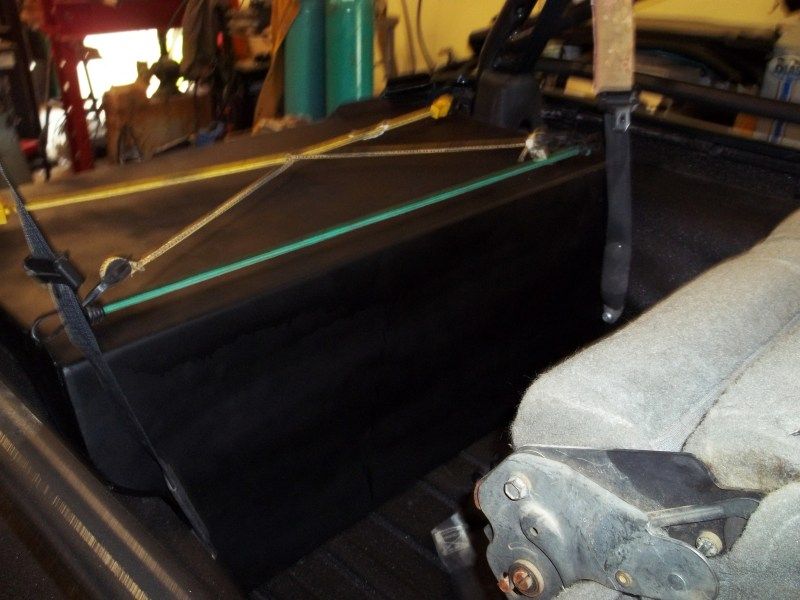 With the seat forward its still secure .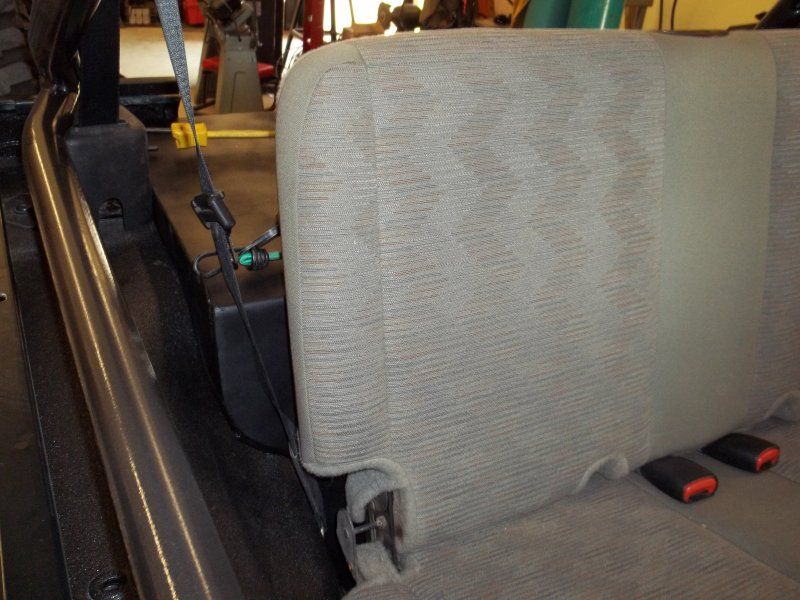 With the back seat in kid position it all fits nicely .
An overview of the trunk .
This is the attaching point in the rear . The front lower uses the seat mounting bracket hardware . I think I may tack weld the exposed rear bolt like I did on the winch to make it a little more secure . The tack weld may not be needed as you can not lift the rear of the cover up unless both bolts are out and the seat belt covers are removed . Even then it sets under the rear of the tub and is difficult to get out unless the seat is forward and the lower bolts are out .
In the air and ready for the Savvy / Currie steering .
The install was pretty simple and my simple alingment was close enough to get me to the alignment shop this morning . The steering is unbelievably tighter now . This is one of the few things I have purchased for my Jeep that was a direct bolt in and it worked perfectly . This is quite unlike the Bes Top under seat storage that doesnt even come close to fitting .
Tomorrow will be lots of packing and small details , then Monday morning I head west . Wish me luck