The tailgate latches are complete , all thats left is the aforementioned hinge mount for the tonneau . After some thinking and measuring I came up with what I think is a pretty simple solution for the latches .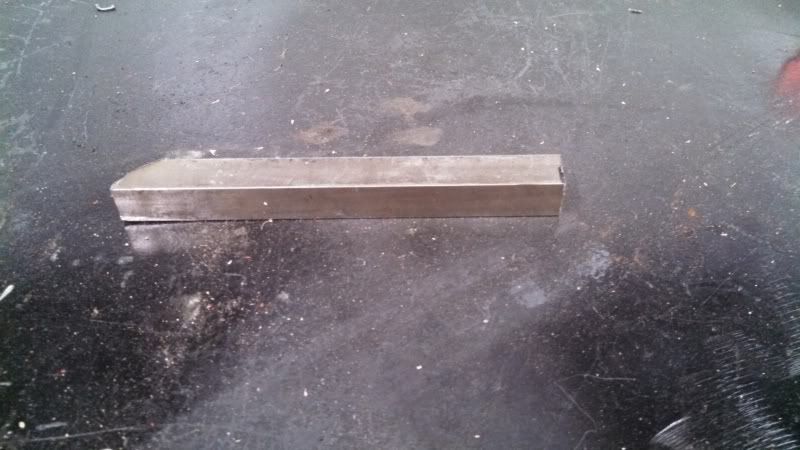 A piece of barstock happened to be laying on the counter and it was the perfect size for the latch to close onto .
Heres the barstock in place .
A few bends in the vice made for a good stop / catch for the latch .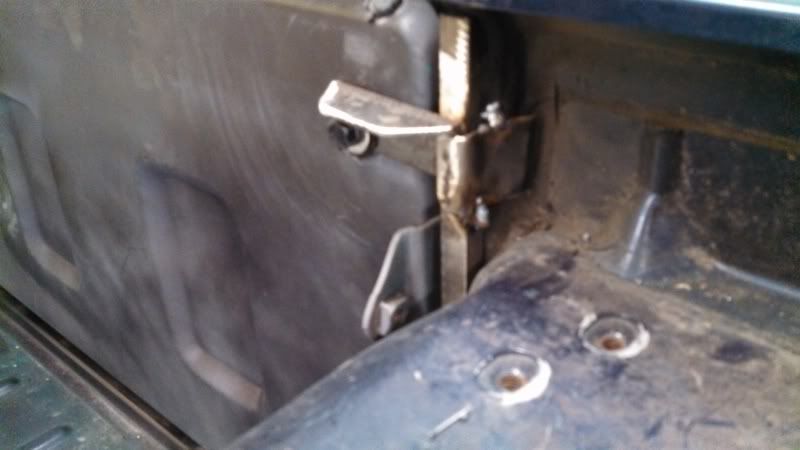 And nice out of focus picture of the tailgate latched .
The trailer is hitched up and ready to go West tomorrow morning .