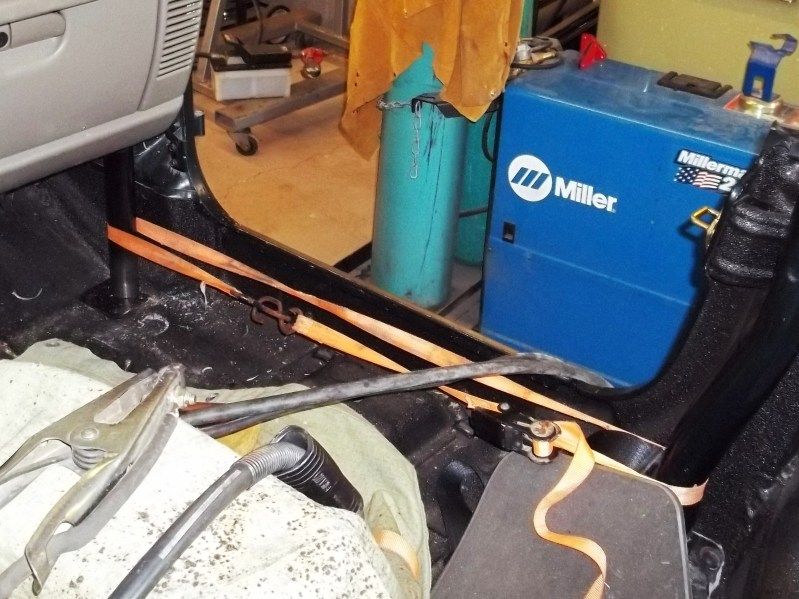 It was tough to get the passengers side A pillar where I wanted it . Rather than fight the spring of the tube , I used a ratchet strap to place the base of the A pillar exactly where I wanted it .
Whether you get a pre bent kit or make your own , this is an invaluable tool . Theres lots of brands , but this one has served me well . I use old style Lenox holesaws ( re branded as fastenals) and I can get two or three cages out of one hole saw . I use a Milwaukee Hole Hawg which turns slow , and I think that helps extend the life of my holesaws .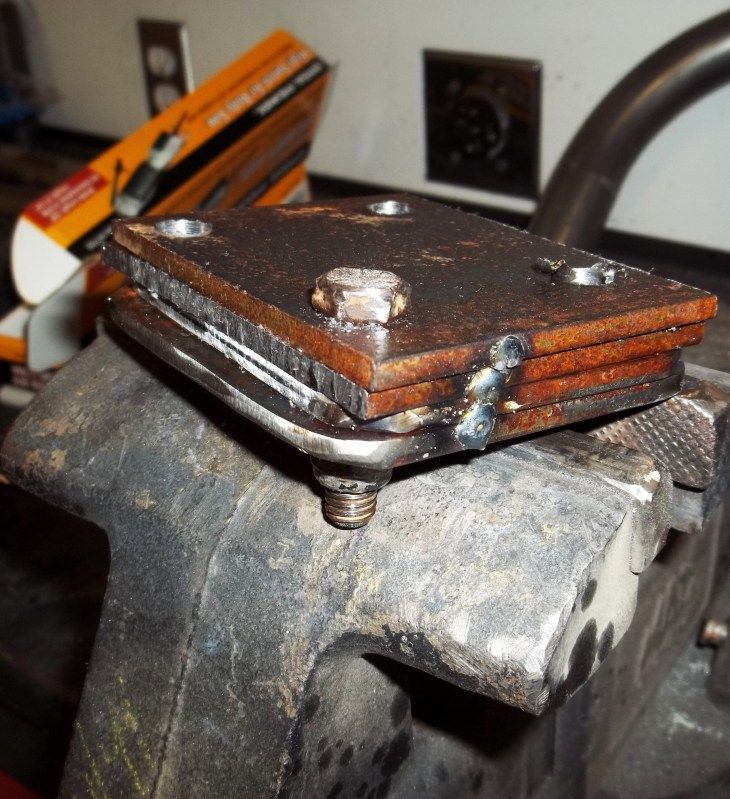 This is how I make floor plates . I tack one end together so that as I drill them they stay square to each other . An added bonus is the tack welds will help you orient the plates as you install them in case they arent drilled perfectly square .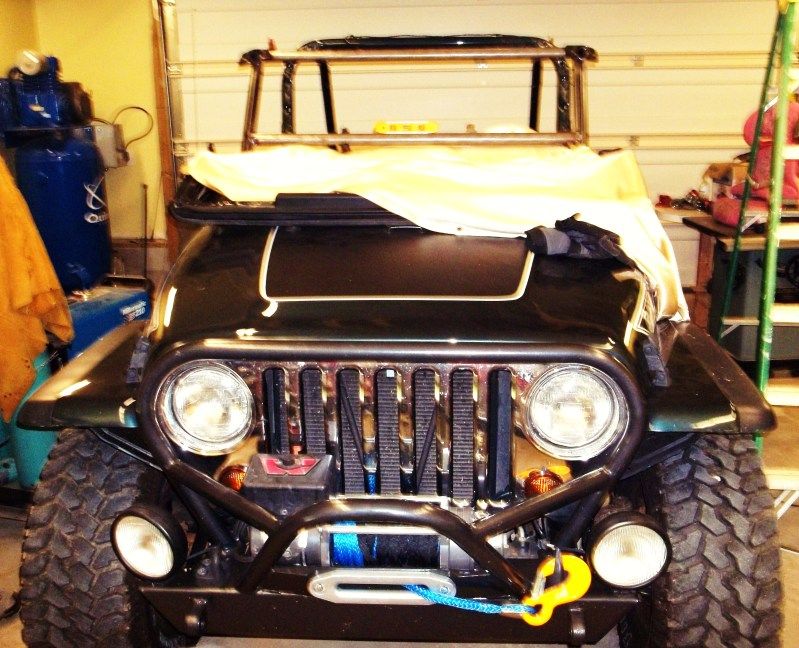 And this is where I am as of today . Still have a few spreaders to cut and notch , then on to the back . I hope to finish it up on Monday .
On a side note thanks to all who serve and have served this weekend .
---
Free stickers and picture hosting at Jeep-Owner.com