Todays Jeeping
More sanding , but I also got to shoot another coat of paint on the trailer .
I used aircraft stripper and picks to clean the tailgate and there was no getting it 100% clean . It looked ok , but a quick phone call found a guy that was willing to sand blast it for $20 . This is what it looked like when I picked it up , there will be no more airplane stripper at this house !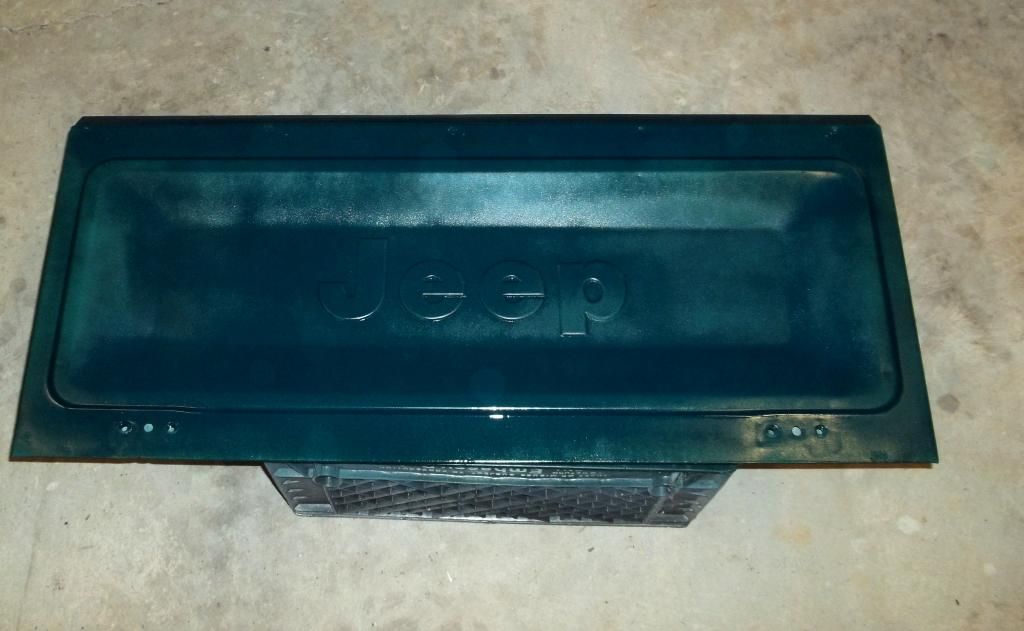 The first coat of primer and paint are on , it needs a lot of wet sanding to slick up like the rest of the paint .
I thought blasting the hinges might make them bind up , but I figured what the heck they cant get worse. Surprisingly enough they pivot much smoother now and with a little oil they should be buttery smooth . The blasted surface takes primer and paint so nicely that I am motivated to get an even bigger blast cabinet so that I can blast larger items .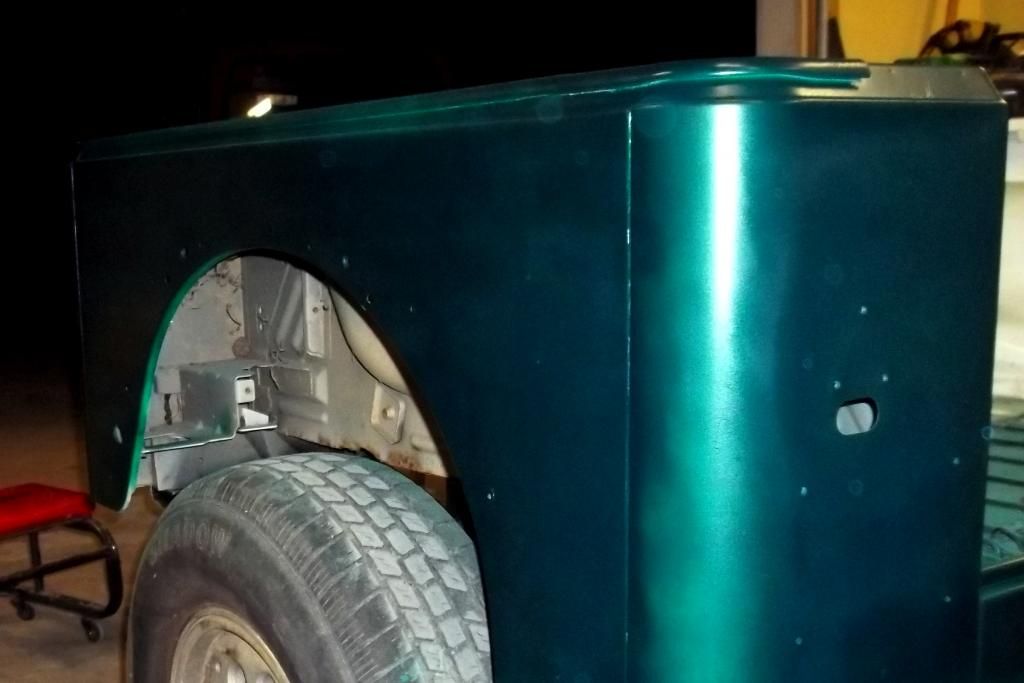 Close up of the second coat of paint . It is starting to shine a little more and its getting much darker . Tomorrow I will wet sand again , and I think the third coat of paint is going to be just about right ... or at least I hope so
Last paint picture for the evening . There is no way I could do paint and body for a living , it requires entirely too much patience