Todays progress .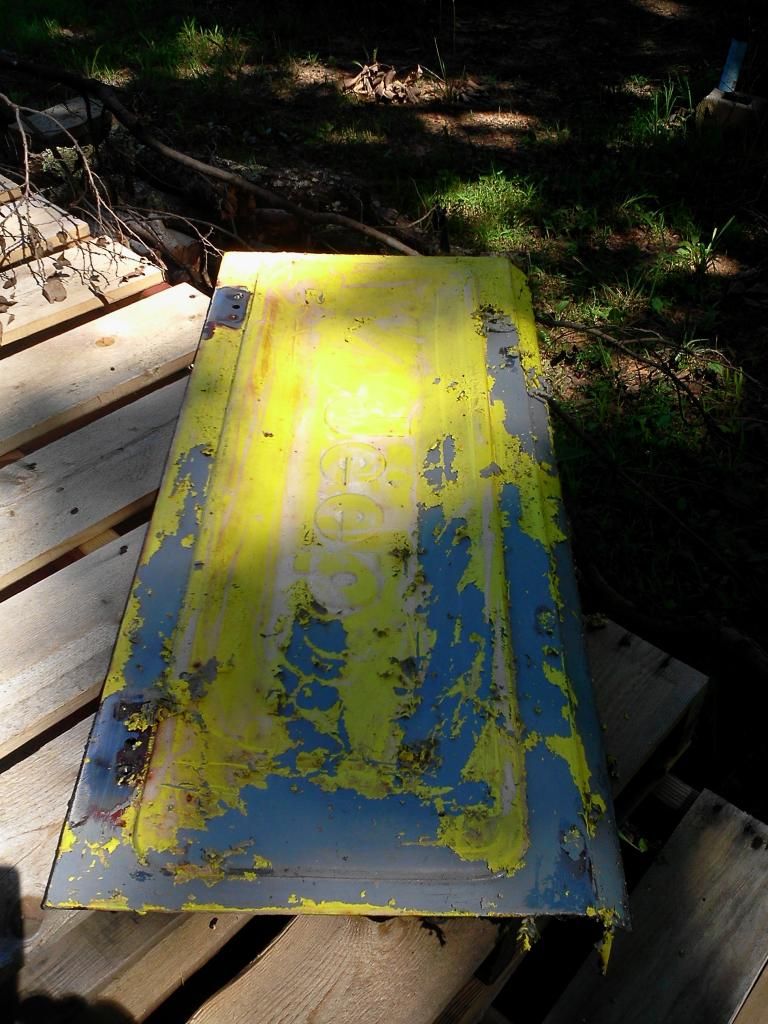 This is what 5 minutes of Kleen Strip aircraft stripper did . The yellow is all gone , tomorrow it will get cleaned then painted .
The front panel is tacked in place . Initially it was going to be removeable , but once it is LineX'd its not coming out so I went ahead and welded it in. Between seam sealing the front edge and LineX'ing the backside the front panel should be pretty weather resistant .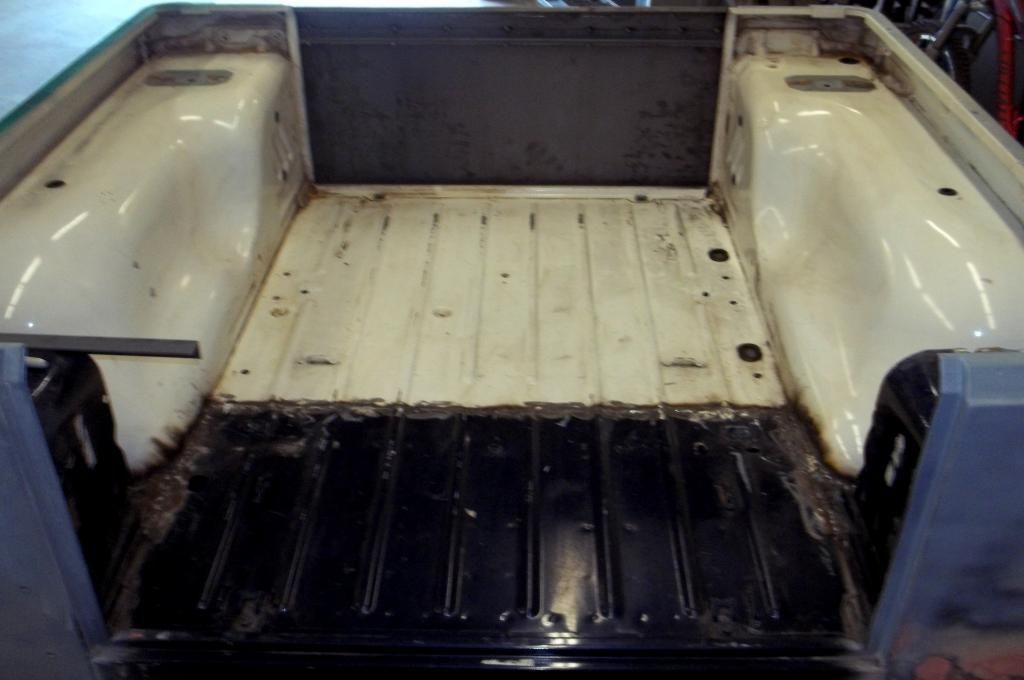 The tub is clean and ready for seam sealer . It took a lot of scrubbing to get all of the grinding dust out .
Lastly I started cutting out the trim for the old wheelwells . The plan is to cut and roll the angle around the radius to clean up the edges .
In addition to working on the trailer today I had both J trucks apart and I worked on them as the trailer was drying . It was hot as heck , but Kimbo kept the ice water rolling out to me .
J truck goodness ...