Tilted the pinion up and now the shocks hit . I looked at making a tera flex style shock mover , but after reading the forum I decided to grind the buckets until I outboard the shocks later this summer .
So out came the grinder .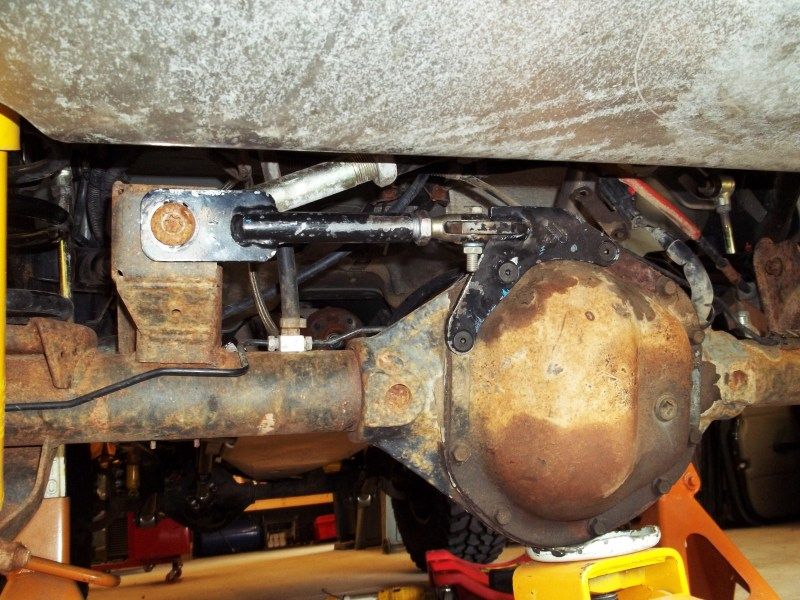 After getting everything clearanced I put this brace on the trac bar . Hopefully it will take a little of the stress off of the mount .
I used Robert Hollis's hose clamp trick to locate the e brake cables .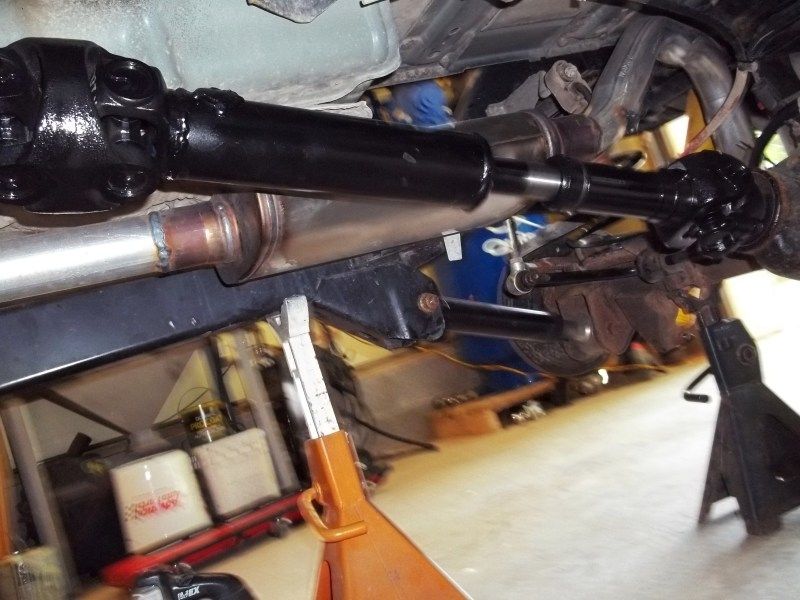 All the work over the last few days was just to get this underneath the LJ .
After I double checked everything I took it out for an hour or so of Jeep therapy . No vibrations and everything was smooth . This is a little trail out back that goes up on to a knoll , nothing too exciting but its close by .
And a little flex checking the coil buckets out in the front yard .
More to come , cage starts tomorrow ? I think the honey do's are caught up ? Just cant let her know or she will make a new list .