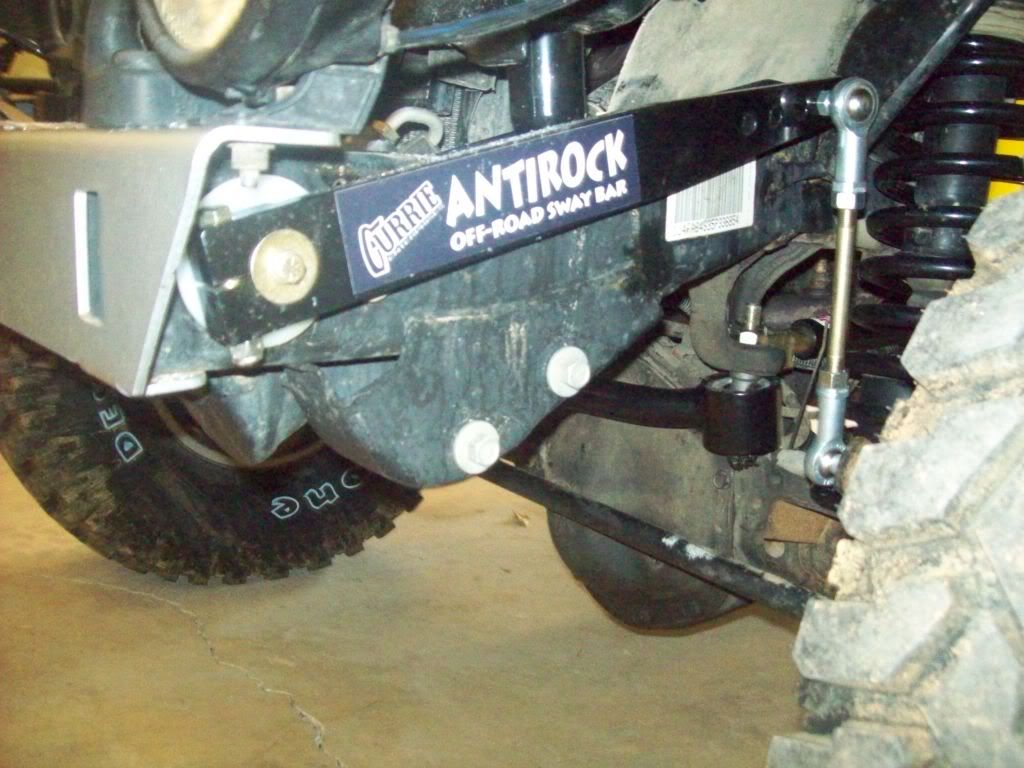 I got the antirock on last month , no complaints with it at all . Pretty easy to install and I dont notice it on the road . Best of all no more disco'ing when I get to the trail .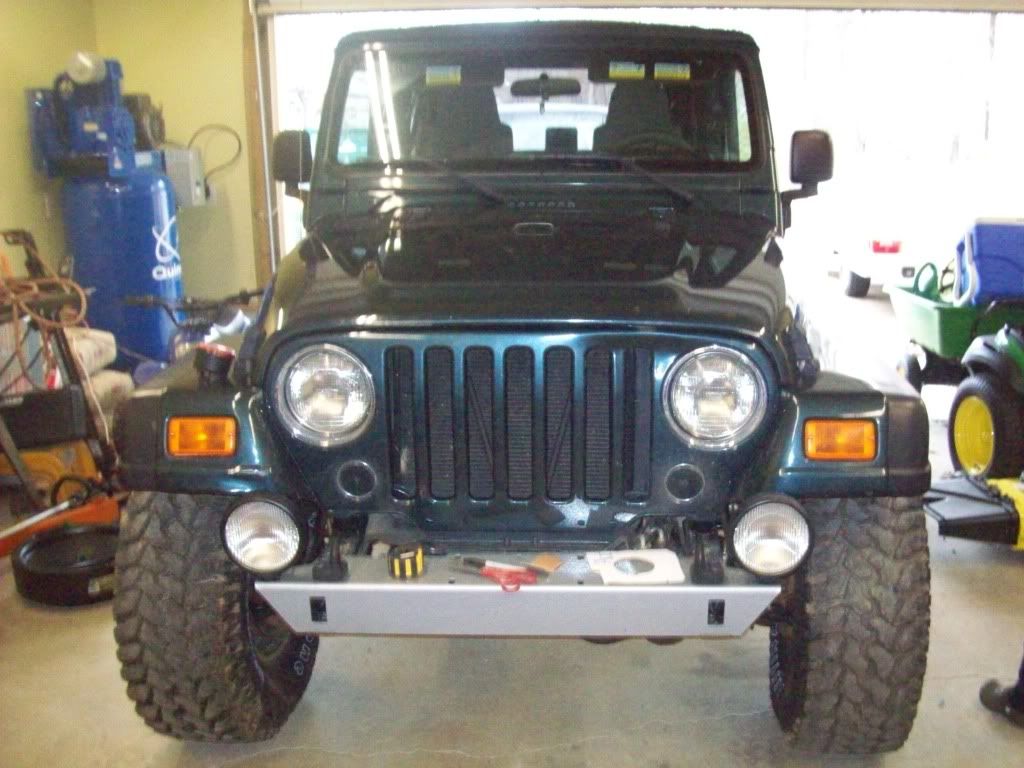 Started out by measuring ten times and drilling the holes for the JK signals .
I used a 3 and a 1/4" holesaw and it was the perfect size for the housings I got from Rock Auto .
Fished the wires back through the newly drilled and painted signal hole . I was able to use an existing hole for the wires .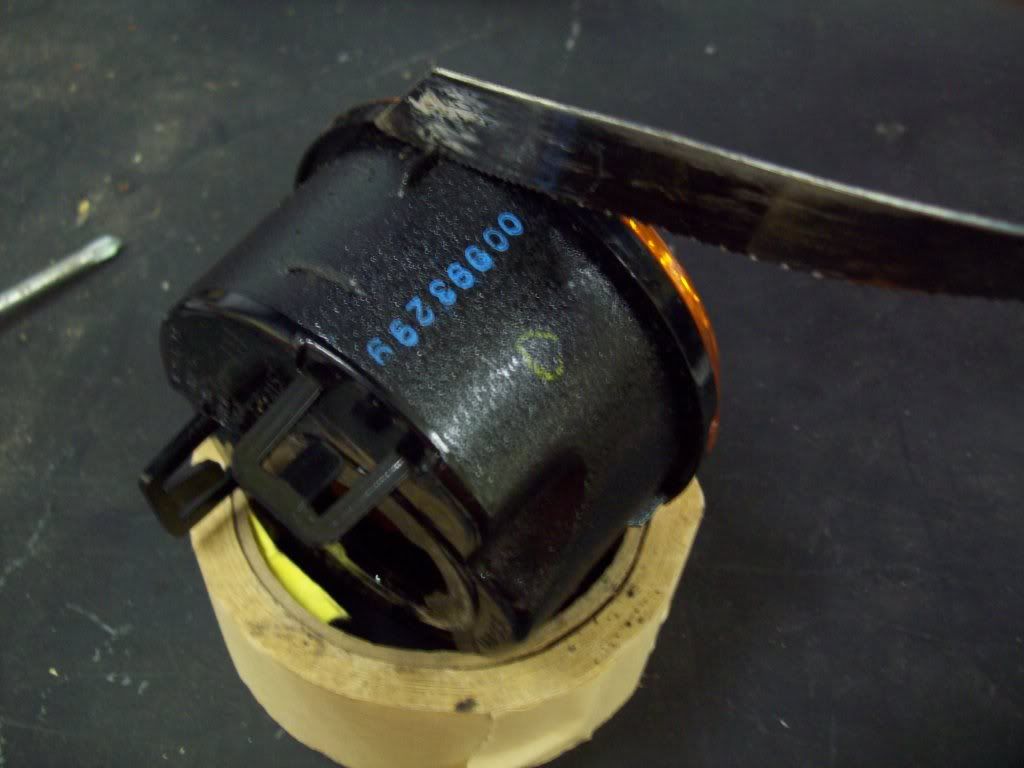 I used a sawzall blade with light pressure to cut notches in the light flanges so I could index the lights to tighten them and not use silicone to hold the housings in .
Here you can see the notch . I offset the slots in the grill so these go in then twist an 1/8th of a turn . They are very tight but fit great .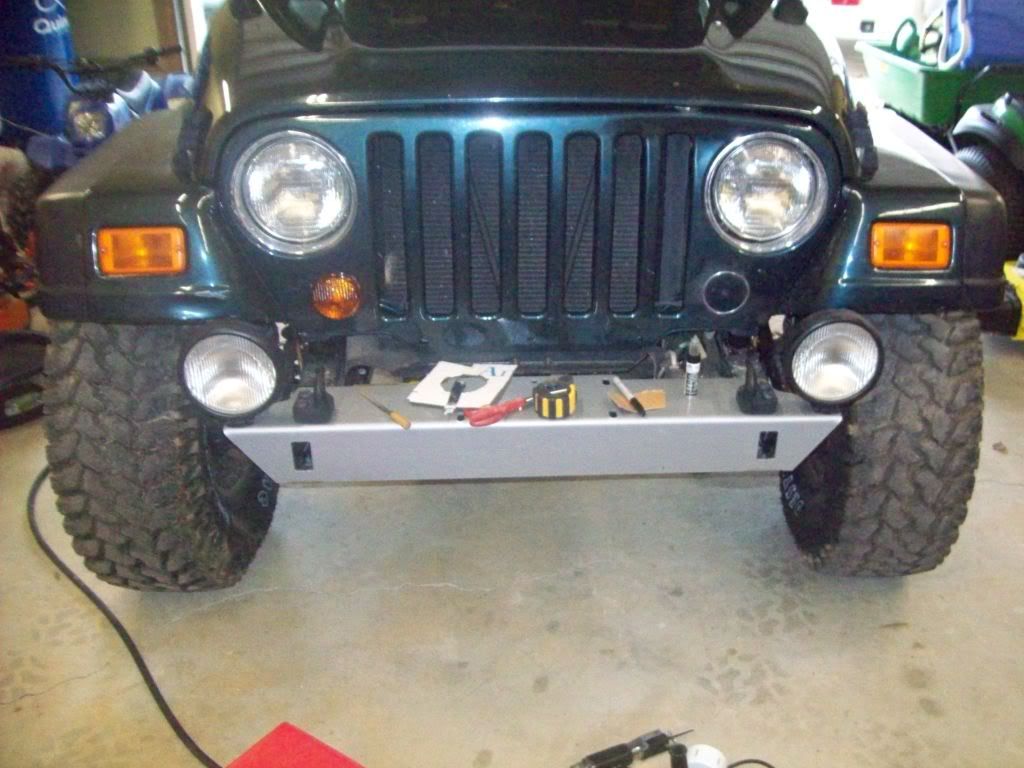 The first light is in and wired .
Deer damage getting ready to go away .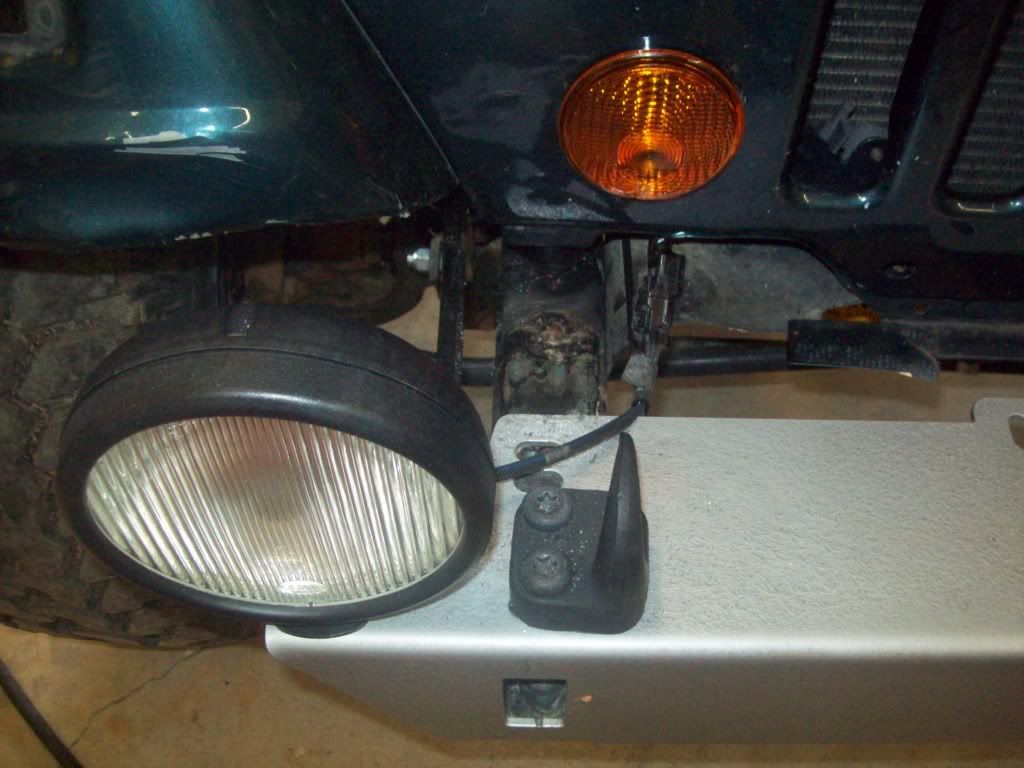 Detail of the wiring , there was plenty of length for the fog light connection . I used an existing hole on the bottom of the grill to drop the fog light wiring through . If I didnt have body lift this would have been a tight fit .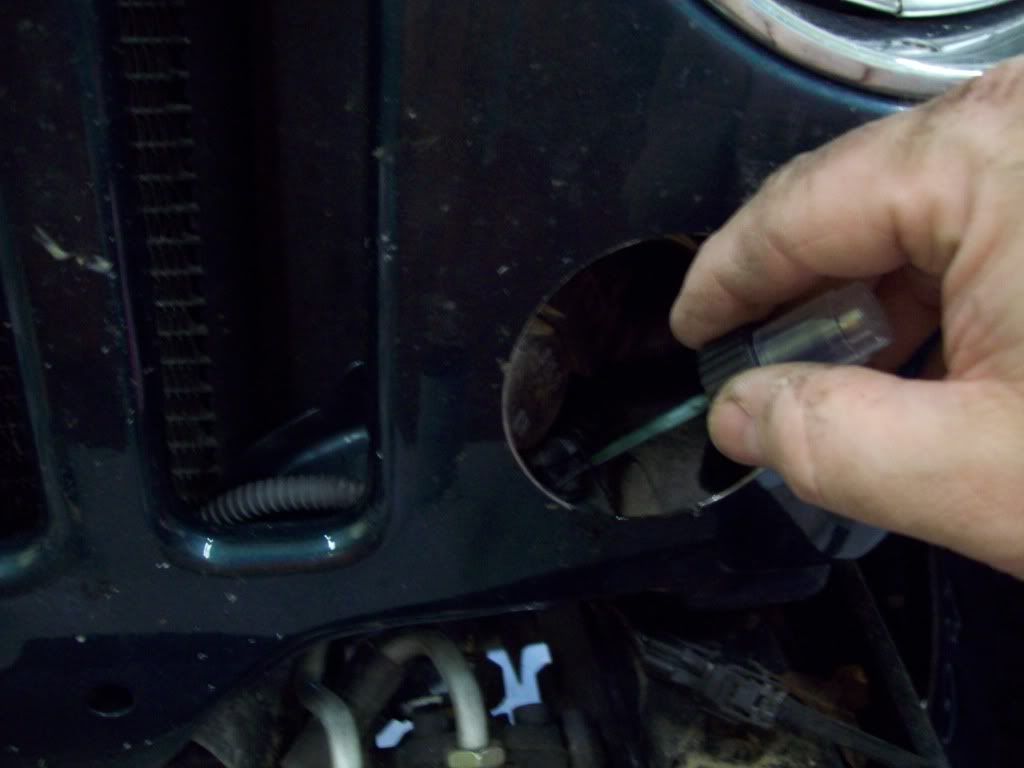 I painted all the exposed surfaces with Mopar touch up paint . It blends in pretty nicely .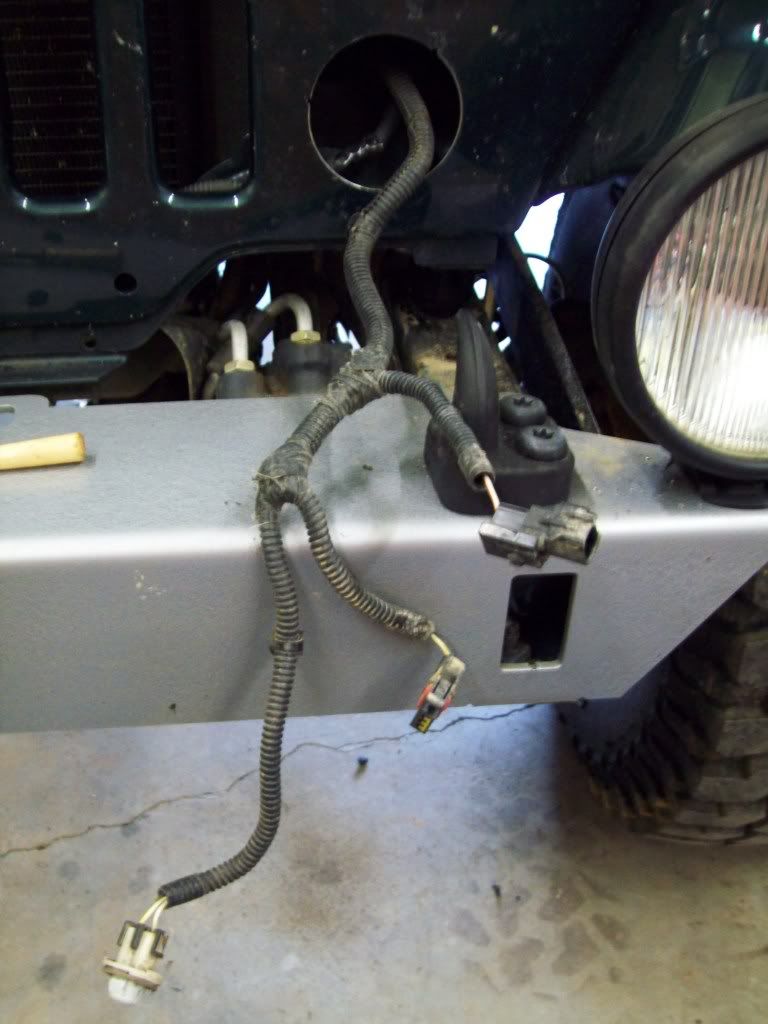 Heres the drivers side wiring all snaked through . I did have to pull the coolant reservoir to gain access to the hole to snake the wiring through .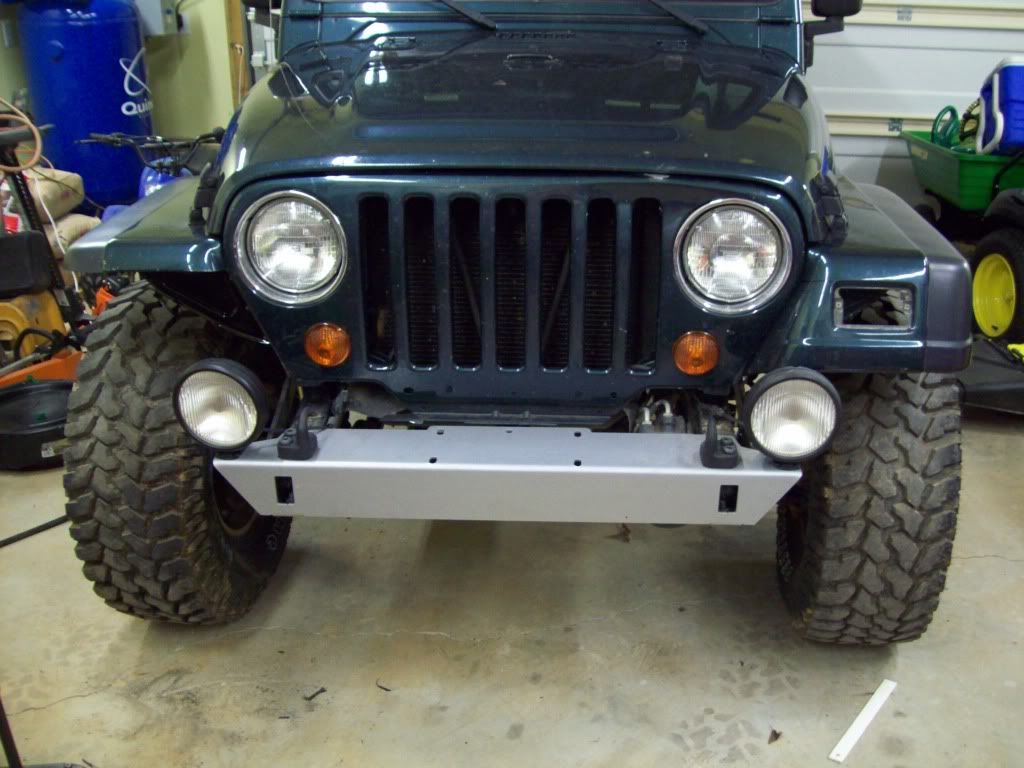 Passenger side completed .
Finito !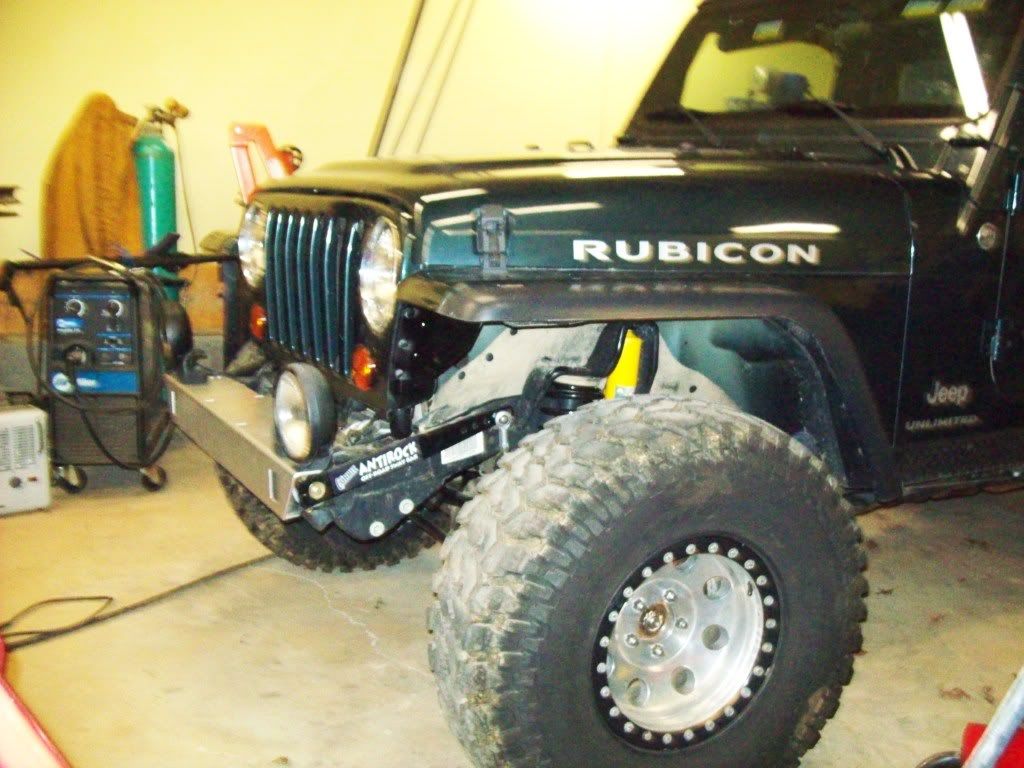 From the side .
Time to start the tube work on the front . I think it will look a lot like the Rokmen when its done . I could make something different ,but the Merc is perfection to me .
I also picked up a dana 44 for my wifes XJ . I think I am going to put an OX locker in it before it goes back in . Gotta keep my wife happy and I think I am pretty lucky that a Dana 44 made her happy .