I'm a long-time lurker (searching and researching 'old' threads) and officially became a JF member in '10.
I'm finally at a point where I can bring my first car back to life, and I'm hoping this thread will be a good place for me to get answers and advice while sharing my build.
A little back-story: I bought my '87 Wrangler back in '97, when I was 15. I learned to drive manual trans on this Jeep and made all of my 'first car memories' in it
A few years later my passion for 'fast cars' took hold and I bought my first BMW ('96 M3). I parked the Jeep at my parent's house in late-'99, where it sat covered for the past 12-or-so years. Every car-guy knows you never forget your first, so I always knew I wanted to bring life back into this Jeep at some point. Here I am, some years later and ready to get it going again.
I've named my Jeep 'Waldo' as my Dad has moved it around his property over the past decade, prompting me to ask 'Where's Waldo' every time I would visit.
On to the details...
1987 Wrangler 'Base'
Sebring Red on Black
157,000 as of 10/6/12
Stock 258, 5-speed,Stock gearing
Currently on 15" Jeep 10-hole Aluminum wheels with tiny dry-rotted GY Wrangler tires
I bought the jeep with a worn soft-top and full-soft doors, but 99% of the time I was driving with no doors and a bikini top. It also came with Centerline wheels and BFG MTs, which are long gone
A picture circa 6/99:
Pics of when I pulled Waldo out of the woods and into the driveway, to wash him for the first time in 12 years: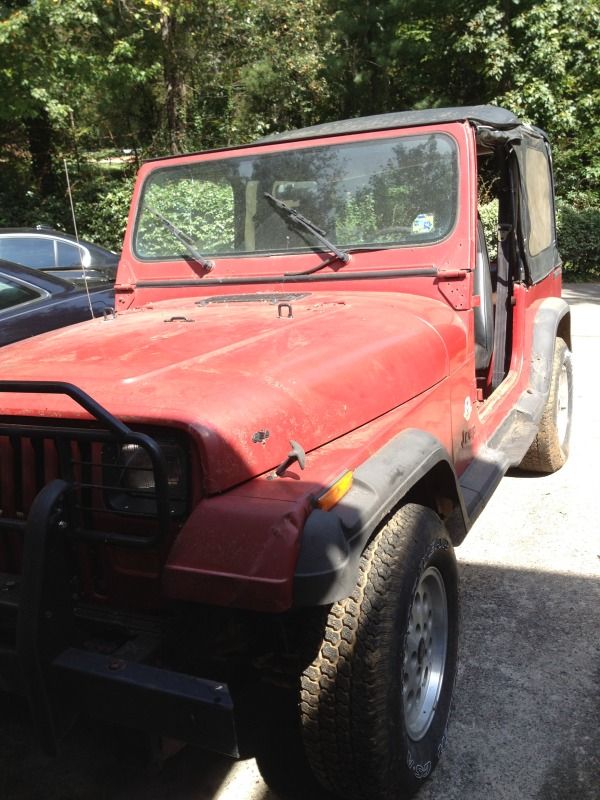 You can see small spots on the hood and RF fender where I hit it with some cleaner wax, THERE IS HOPE!!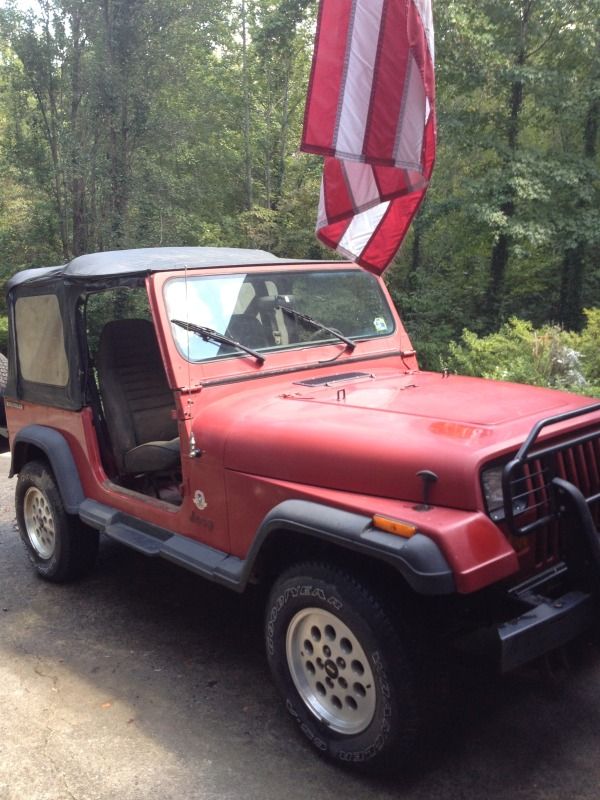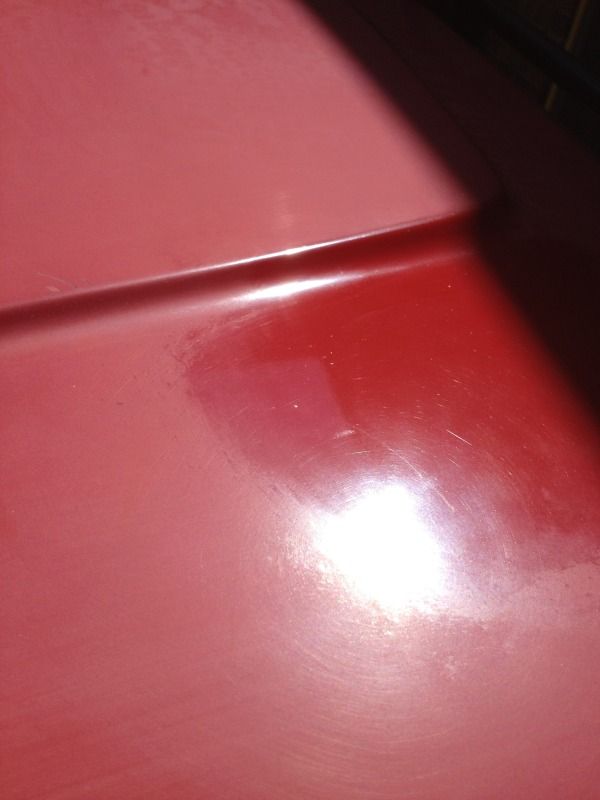 When we first started him we had to use a little starting fluid, which may have caused a pretty large backfire. What sounded like a shotgun blast left me with this: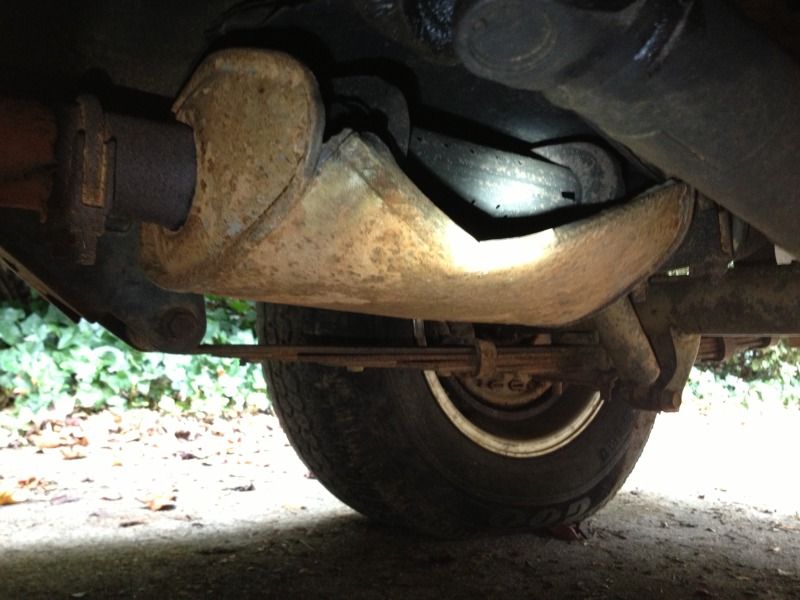 I guess I need to add a muffler to the to-do-list!
After washing Waldo I had to inspect everything, hoping to get a better idea of what lies ahead of me.
There's no real rust to speak of, just a spot of surface rot on the driver's floorboard: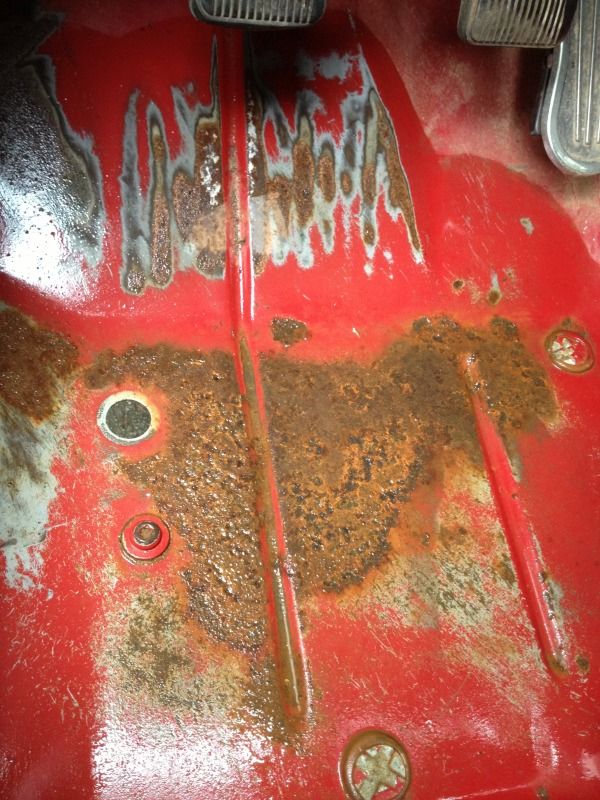 I took a wire wheel to the area and hit it with some rust inhibitor: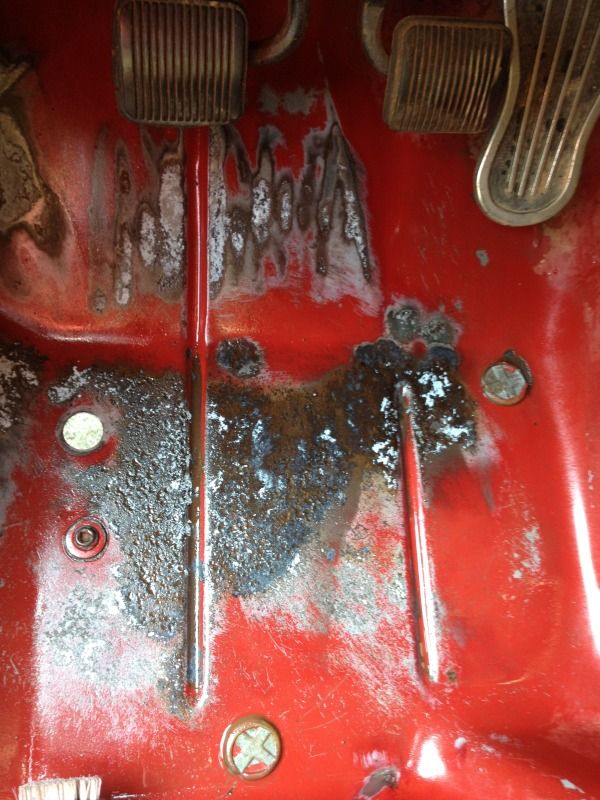 Yes, that is a Bigfoot gas pedal… it was on the Jeep when I bought it and is a great conversation piece.
I should mention that my Dad liked my Jeep so much that he bought another '87 YJ back in '99 which was his DD for 4-5 years. Being that my Jeep was parked it often times served as the parts-car for his YJ… as is evident by my missing center gauge panel: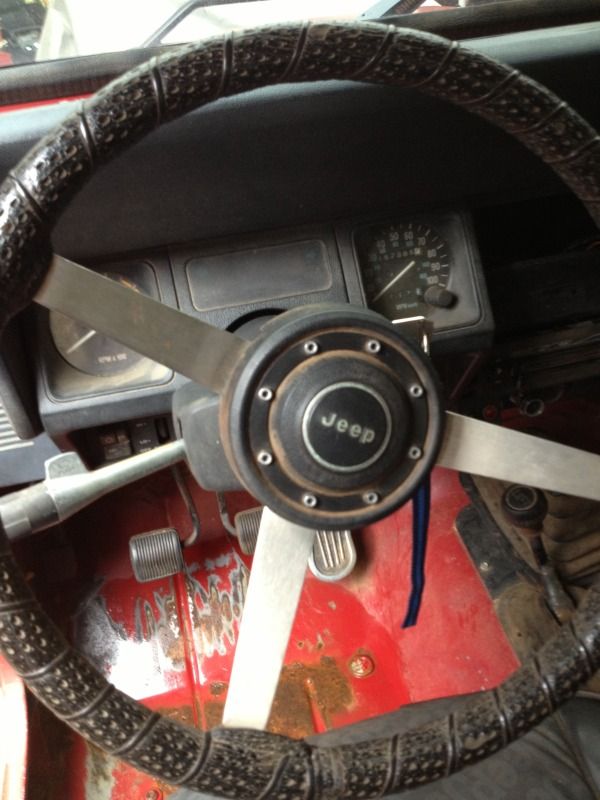 I've got a good parts list going, starting with the essentials (engine, flush ALL fluids & various other maintenance items) and extending to suspension & tires.
Suspension will need to be addressed before she is road-worthy, not only are the leaf springs sagging (flat) but a couple of them actually curl the opposite way!
...and then there's this: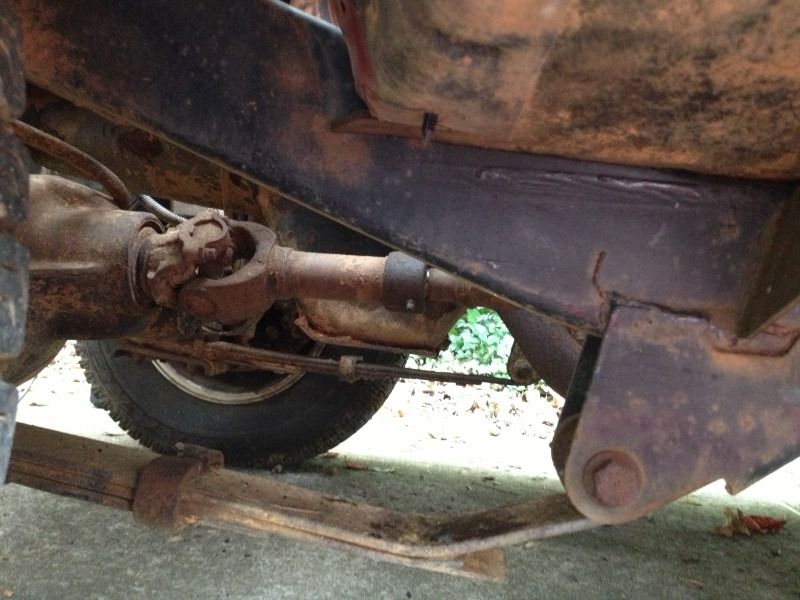 The LF leaf has seen MUCH better days! (don't mistake the Georgia clay for rust!)
I should be ordering my OME 36R springs, Bilstein 5100's, 5/8" boomerangs and accompanying hardware next week!
Luckily my YJ is 25yrs old now, so I don't need to do an emissions inspection!
With that in mind I began to remove the unnecessary vacuum hoses/valves/etc. from the engine bay and I'm working on a suitable air cleaner assembly.
This is where I've run into a bit of a hurdle, as all of the threads and vac diagrams I've seen look different than what I'm seeing under my hood (I'm finding more and more 'quick-fixes' made by the PO).
It began like this (going through wiring loom to undo any BS done by PO, I'll wrap it back up don't worry!):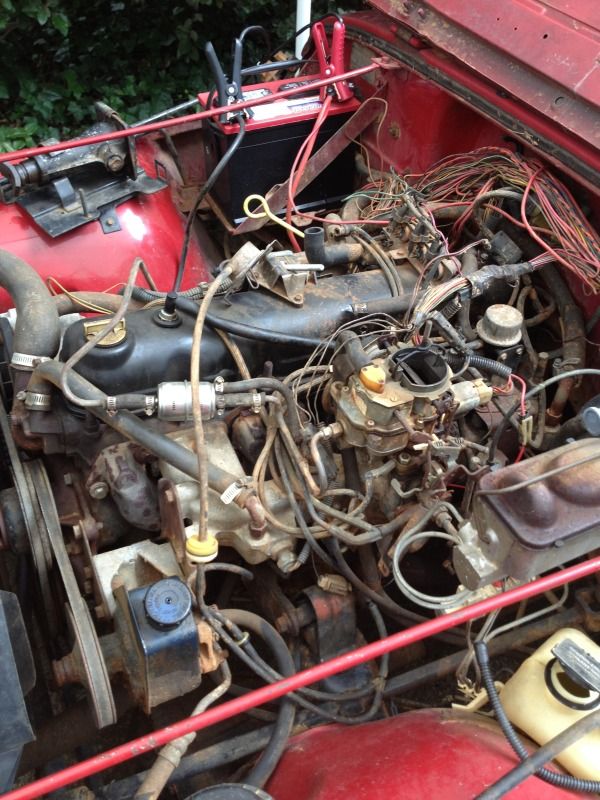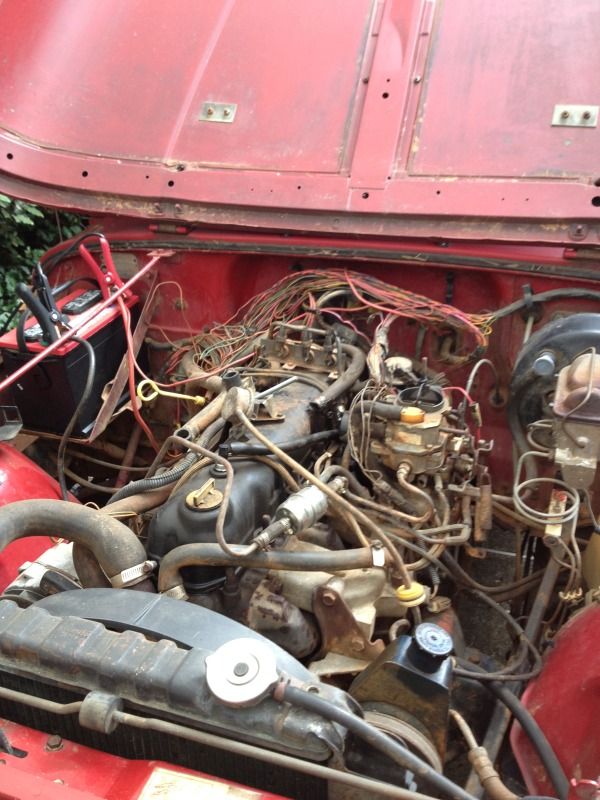 Here's what I'm looking at now (I know the engine will not run at the moment, and some of the hoses are hooked to each other to keep them in place):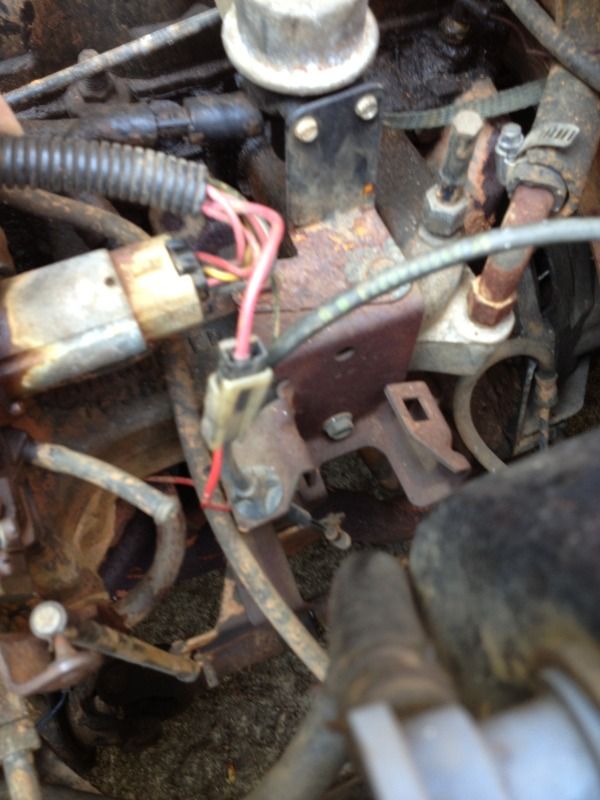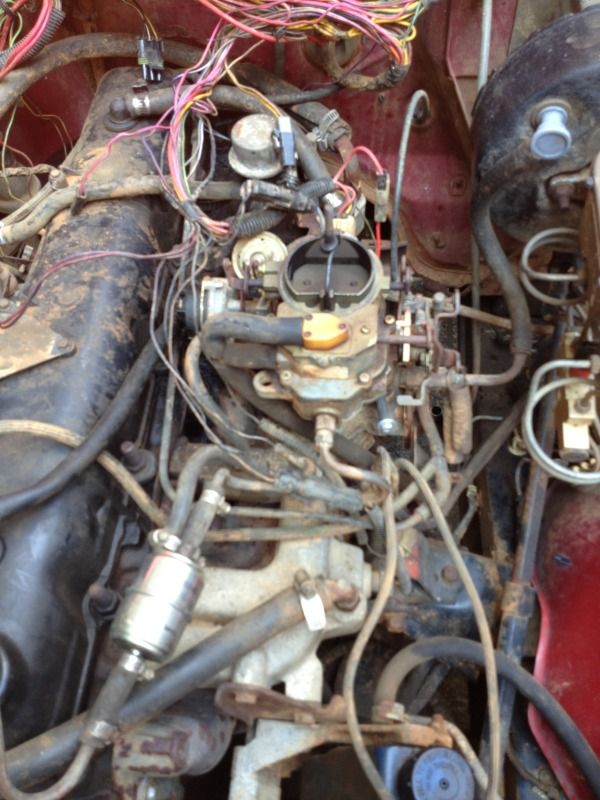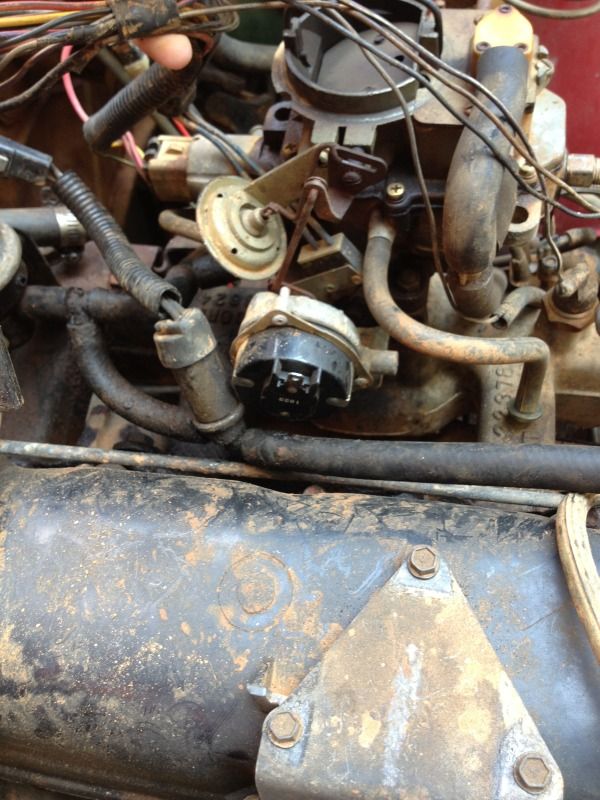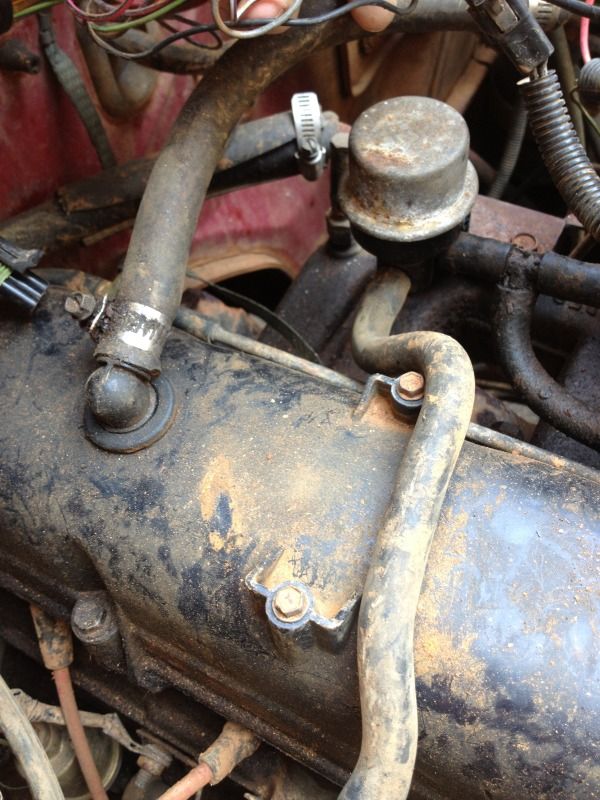 Going to do away with the Pulse Air system, too: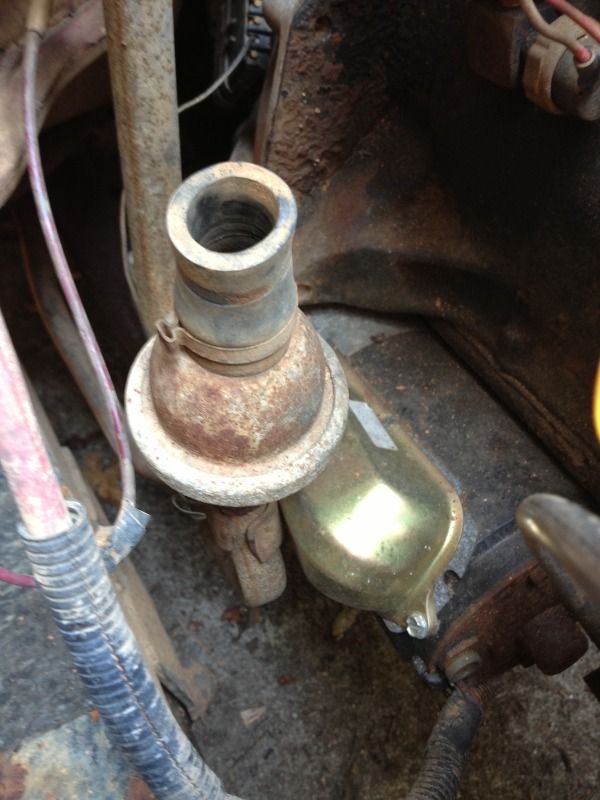 PLEASE FEEL FREE TO COMMENT OR MARK ON ANY OF THE PICS IF YOU KNOW WHAT I'M LOOKING AT OR HAVE ADVICE!!
Until next time!