Registered User
Join Date: Aug 2008
Location: chapel hill
Posts: 164
Registered User
Join Date: Mar 2007
Location: Wilmington
Posts: 2,742
dude thats pretty sweet, where's it from? and how well does it mount to the frame?
---
2002 tj sahara 3" lift 35" km2, AtoZ rockers, 8k warn, 4.56 gears, lock-rites front and rear
Registered User
Join Date: Apr 2012
Location: Prince Albert
Posts: 6
that dana 30 off the tj does it fit bolt on onto the xj? what if it was a dana 30 off of a yj eould it fit too?
No a YJ Dana 30 wouldn't bolt up to a XJ
Registered User
Join Date: Oct 2011
Location: Wilmington
Posts: 10
Dudee sweet jeep. I'm from salisbury but im livin in wilmington for school, so Uwharrie and CB are like homes to me. Though if you havent tried Kure Beach you might wanna because it's only 10 bucks and theres barely anyone out there and it's your own playground. Haven't been to uwharrie in a while, not since i had my explorer haha abd since I've just began building my cherokee it might be a few months. Anyway sweet jeep, hopefully I'll have my new 32's or 33's soon, which ever I get with just a 3" lift
Haven't posted on here in forever. Just wanted to post some more photos of my cherokee...
Some Craigslist rock sliders. I think JP products made them.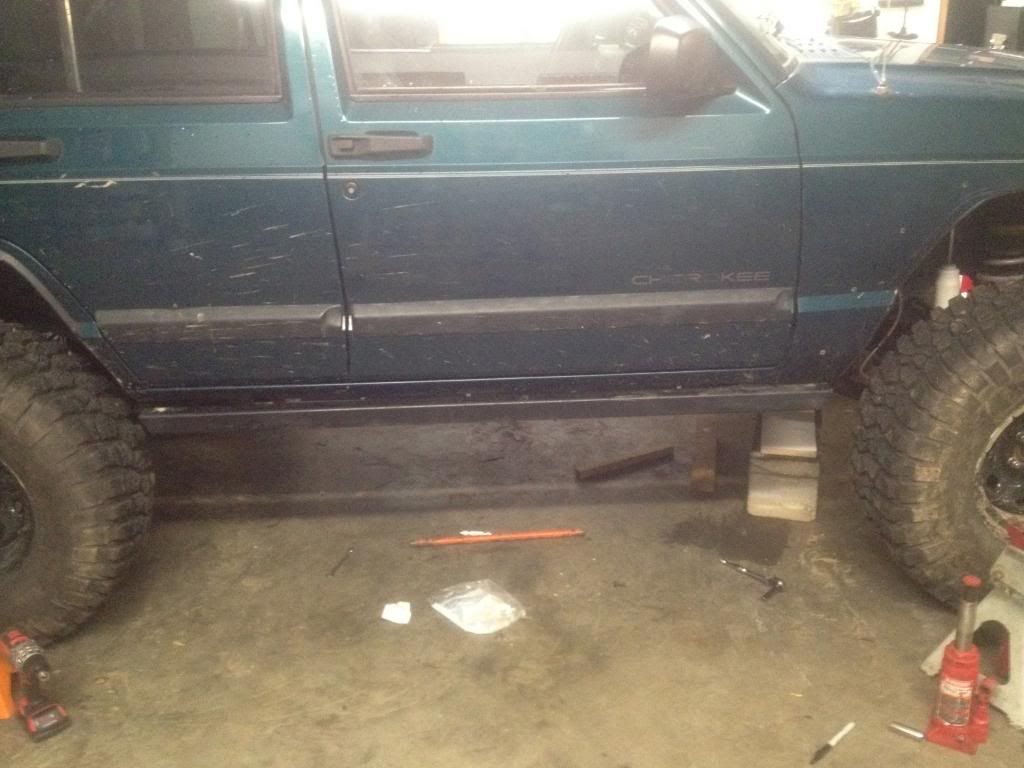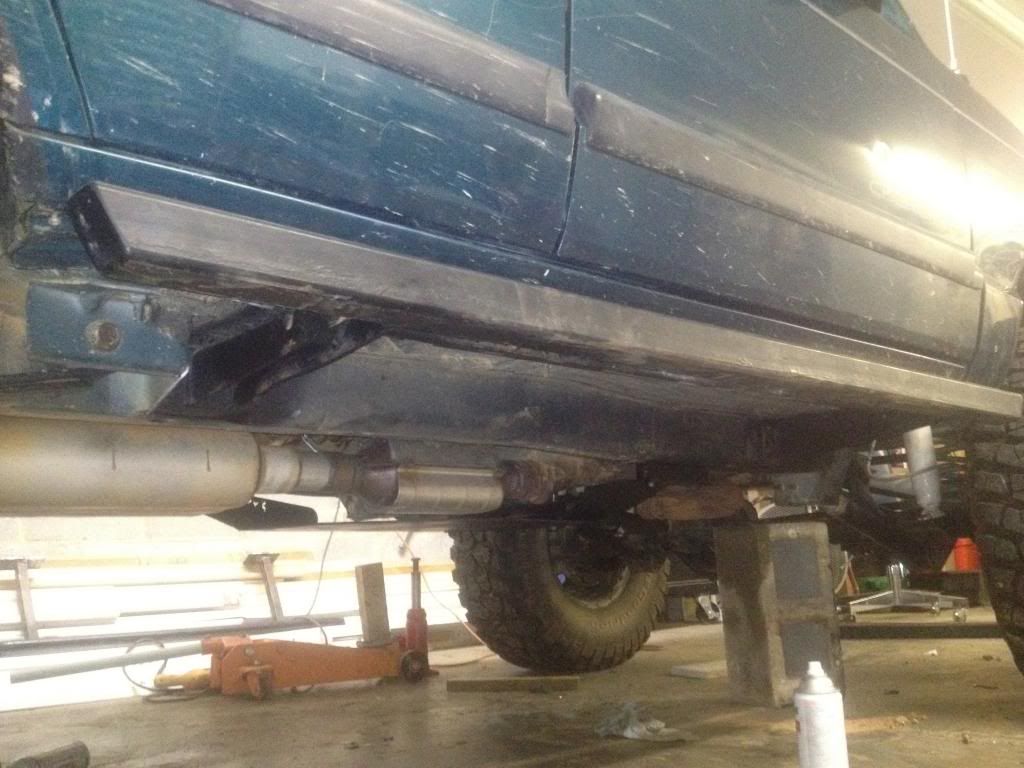 Also picked up a Rusty's transfer case skid plate.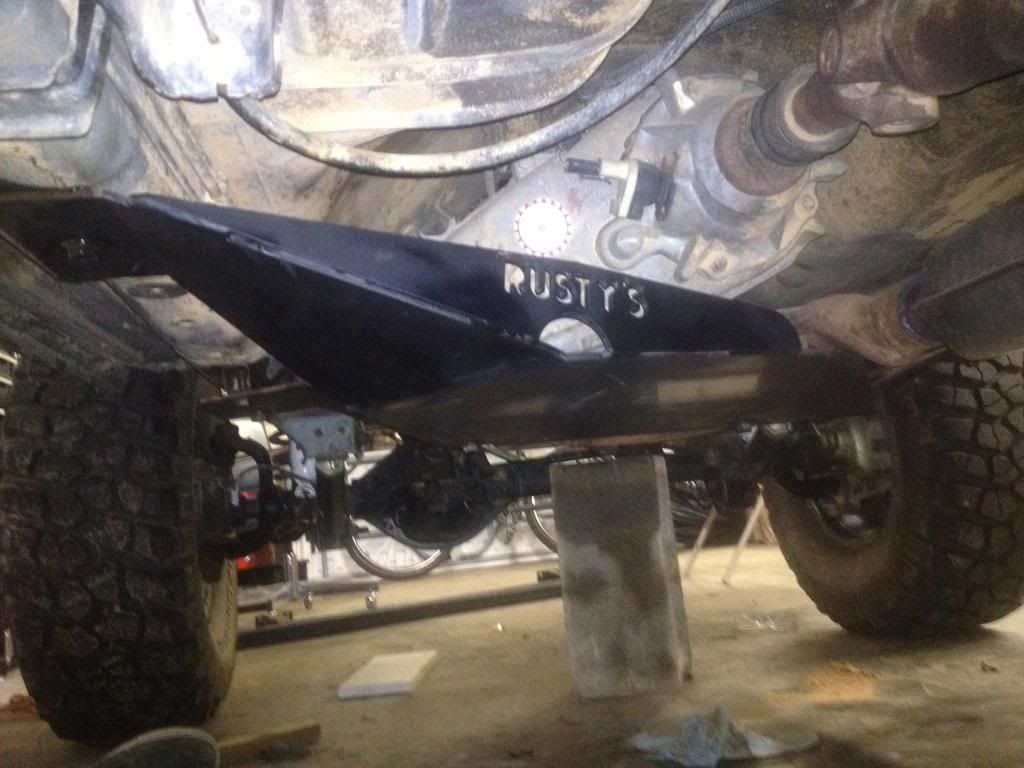 Out at Fort Fisher, North Carolina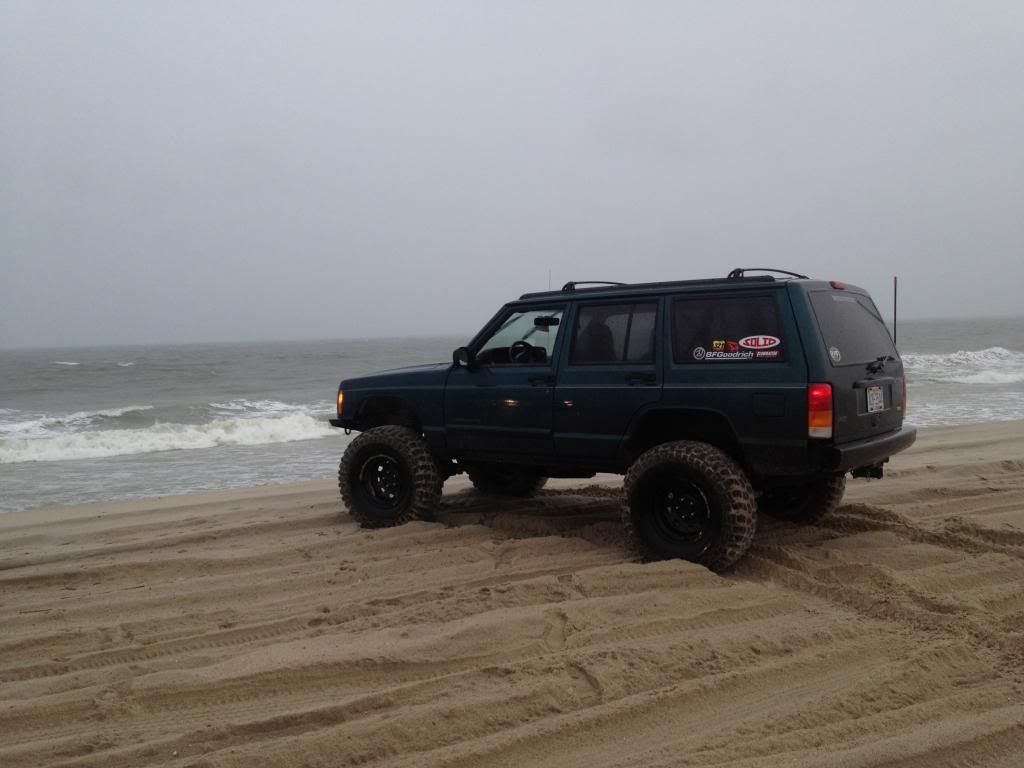 Stuck in the mud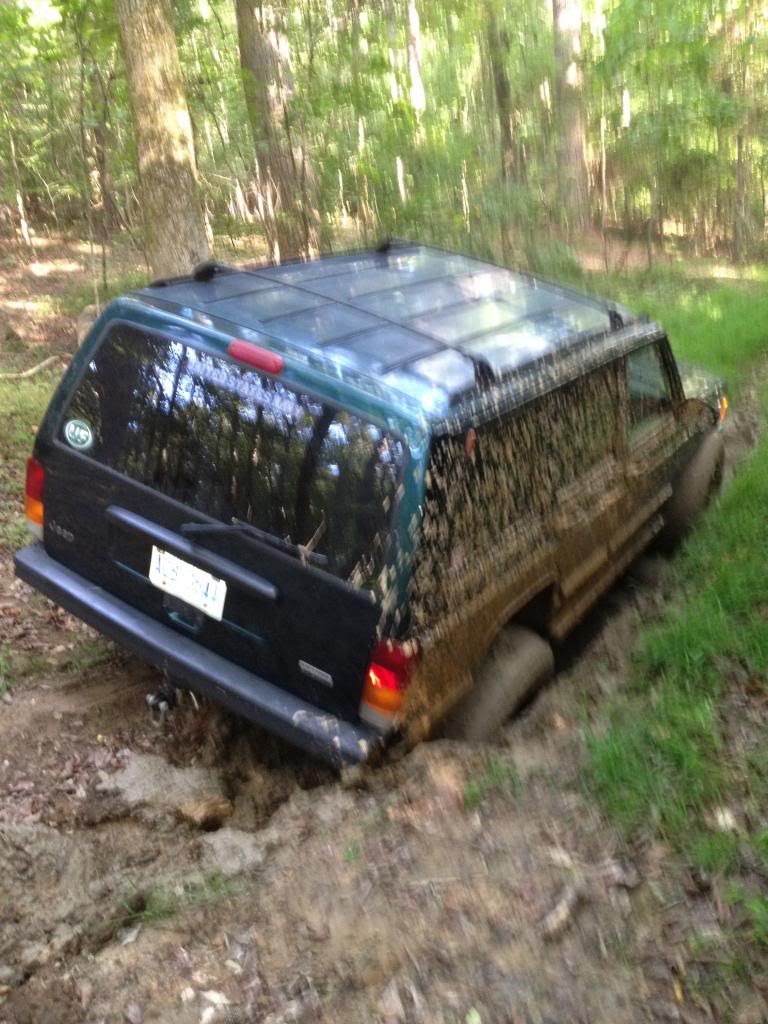 I bought a Smittybilt XRC8 winch the other day. Had to also buy a Harbor Freight winch plate to make it work on my bumper. Worked out great.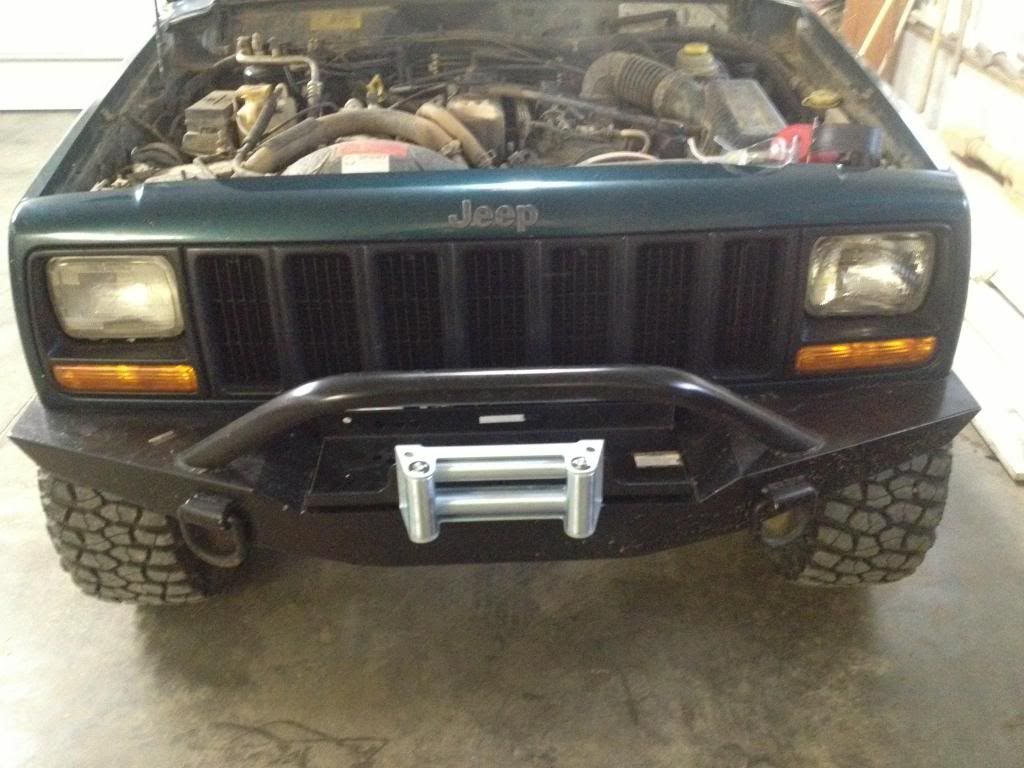 Here's the Harbor Freight Universal winch plate. Had to trim it to make it fit on the bumper.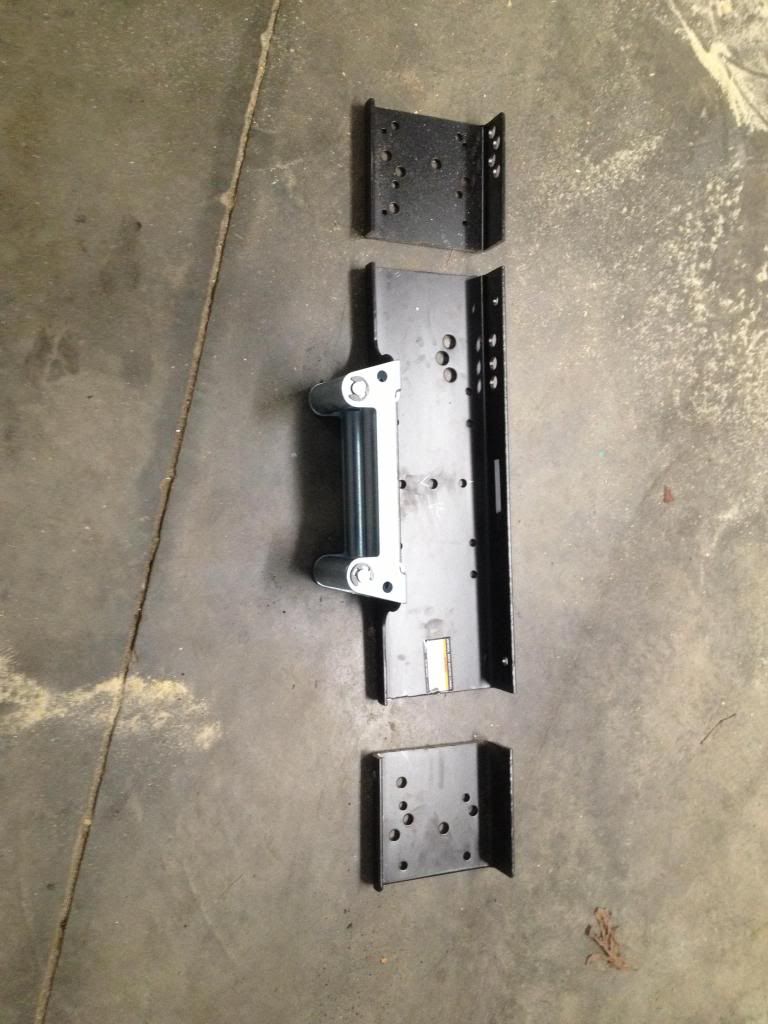 All mounted up and wired up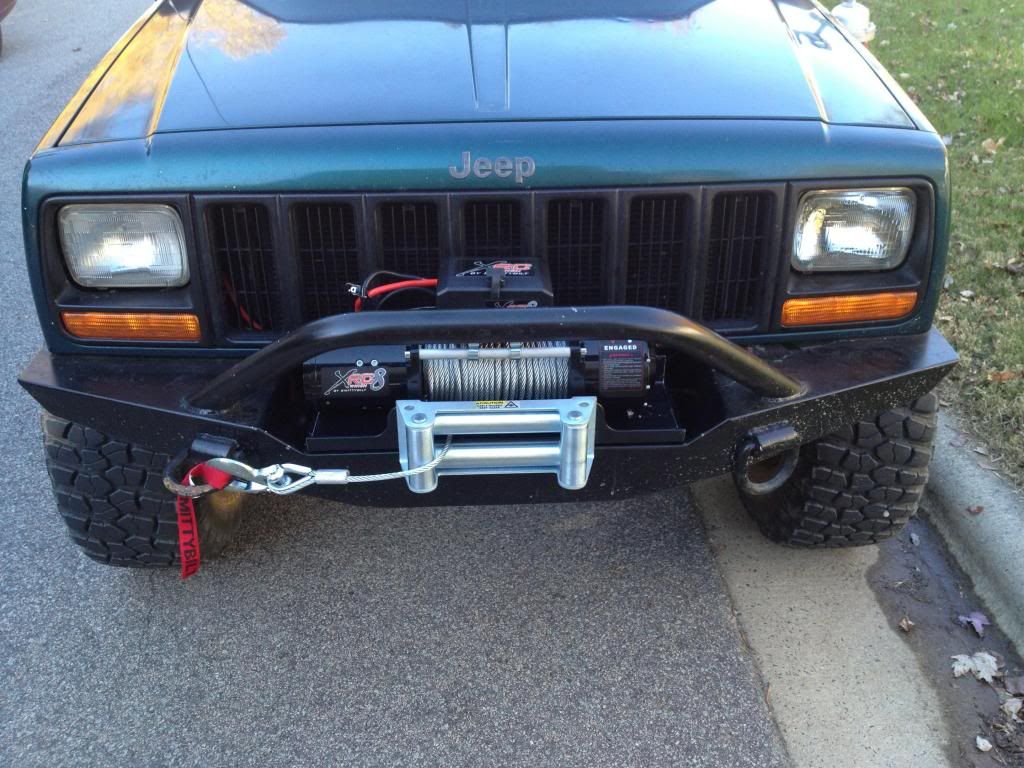 Managed to get my old rusty's transfer case skid to work with my long arm crossmember. Worked out great.
Used this flat bar as a washer on the top of the crossmember.
Light bar action
Registered User
Join Date: Mar 2007
Location: Wilmington
Posts: 2,742
So hardcore bruh. Light bars are sweet
---
2002 tj sahara 3" lift 35" km2, AtoZ rockers, 8k warn, 4.56 gears, lock-rites front and rear
Currently Active Users Viewing This Thread: 1

(0 members and 1 guests)