Well I have been lurking behind the scenes in the Jeep Forum for about 13 years and just recently decided to start my build and add to any discussion that I think I can be a help to. I know that I will need the help of all the other more experienced forum members out there so I figured I should help where I can.
First a little back story about my Jeep and why I love it...
For starts, I named her Black Beauty, BB for short and it stuck. I have no other reason for this name other than the fact that I think it fit her perfect.
For as long as I remember, I always wanted a jeep and when I turned 16 I was able to finally attain that dream with the help of my parents. It has been a wonderful vehichle for me but has also caused a great amount of madness and frustration but I wouldn't have it any other way.
The main thing I love about my jeep is the opportunity to spend countless hours with my father. I have not always seen eye-to-eye with my dad and we don't have a lot of things in common but one thing that we can do is spend time together fixing, improving and building my jeep. It is something that I cherish greatly and for that reason, I will never ever sell BB.
Here is a picture of BB the day that I brought her home: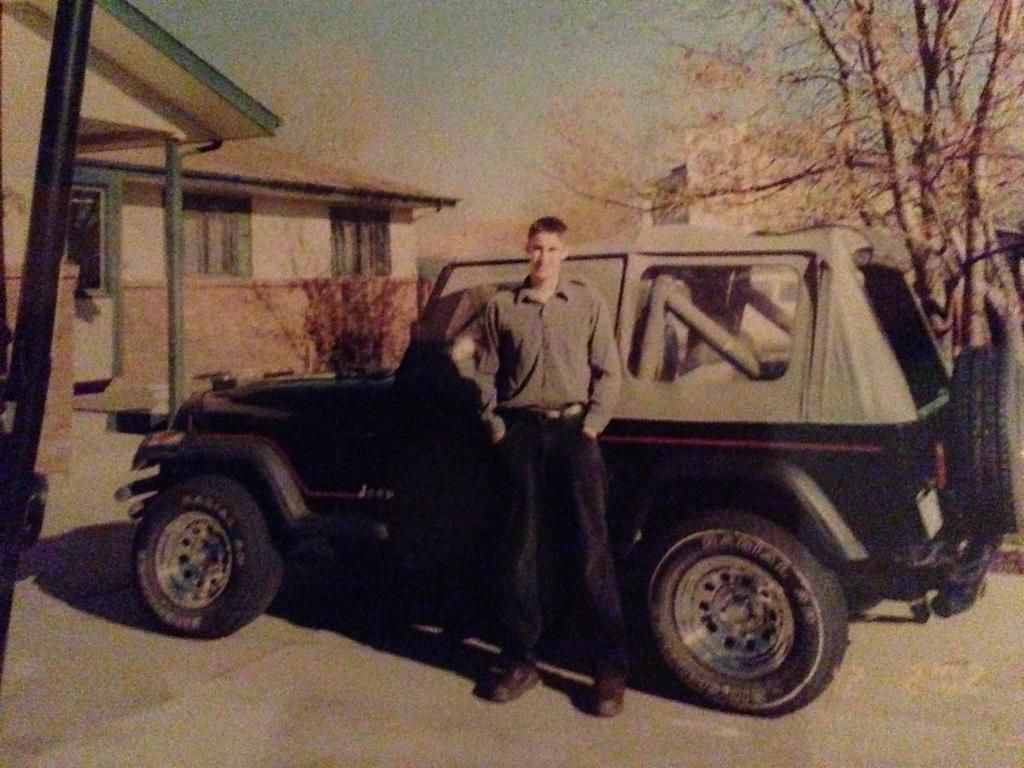 BB had a 2.5 engine and was completely stock and although I wanted a big 4wheeling jeep, my mother thought it was best to start stock mainly because her fear that I would roll the thing. Little did I know that this would work in my favor.
I drove it this way for a year before I got hit on a side street on the front end. We used the extra insurance money after repairs on a 1.5 in suspension lift(I wanted bigger and Mom still said no).
Sophomore year of college the transmission had to be rebuilt then the engine had to be rebuilt. My dad and I had to get her back on the road ASAP hence the reason we just did the rebuilds.
After college I ended up getting a second car and then my exhaust manifold cracked on BB and she sat for about a year because I did not have time or money to fix it.
That changed after I got a new job and my build began about 6-7 months ago. I am going to get this thread up to speed and then maintain it as much as possible. I want a build thread so that I can track and have a record of BB from start to finish.
Feel free to look, make any comments, give advice etc. I don't know if anyone will follow this thread but like many other forums members out there, I love my Jeep and I will enjoy this build thread.
Here is a picture of what she looked like when I started my build: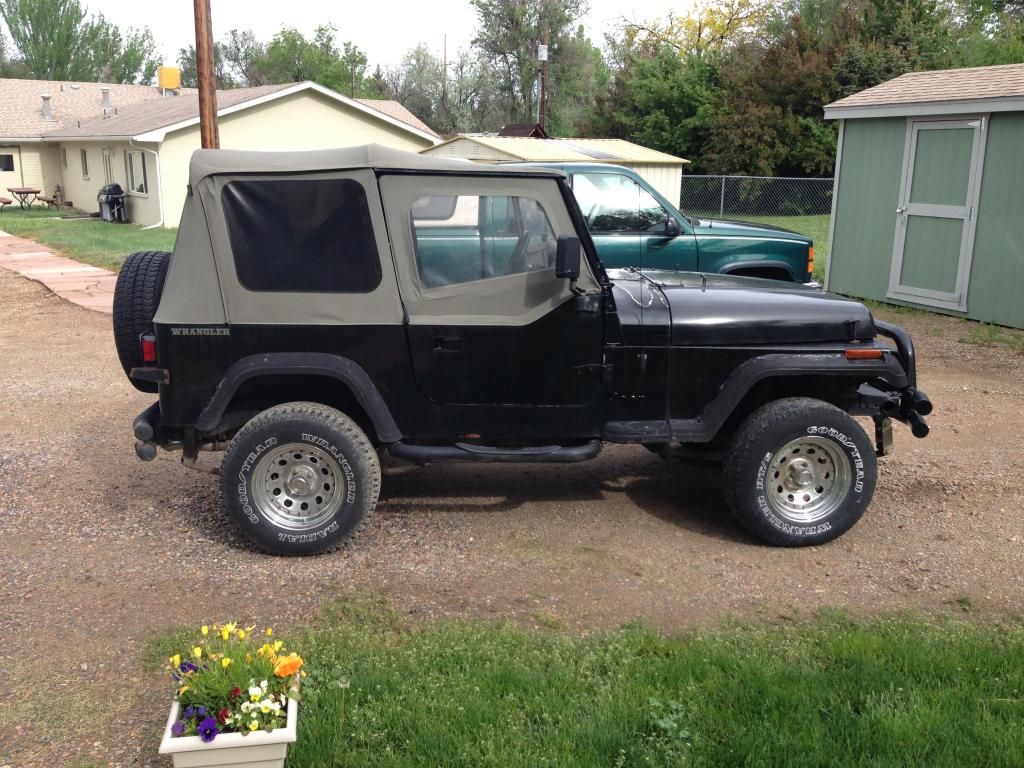 Enjoy!