Finally got my Jeep out of the shop.
Took me three days, 3 hours in the shop each day to get everything done. I got it all aligned and my Camber is off on the side I put the new ball joints on.
the only fix for that is to buy new off set ball joints and replace those.
Other than that the only other thing that gave me any real trouble was getting the driver side upper control arm bushing. Got my newpainted diff cover on too.
The old ball joints. The bottom one on the left is toast.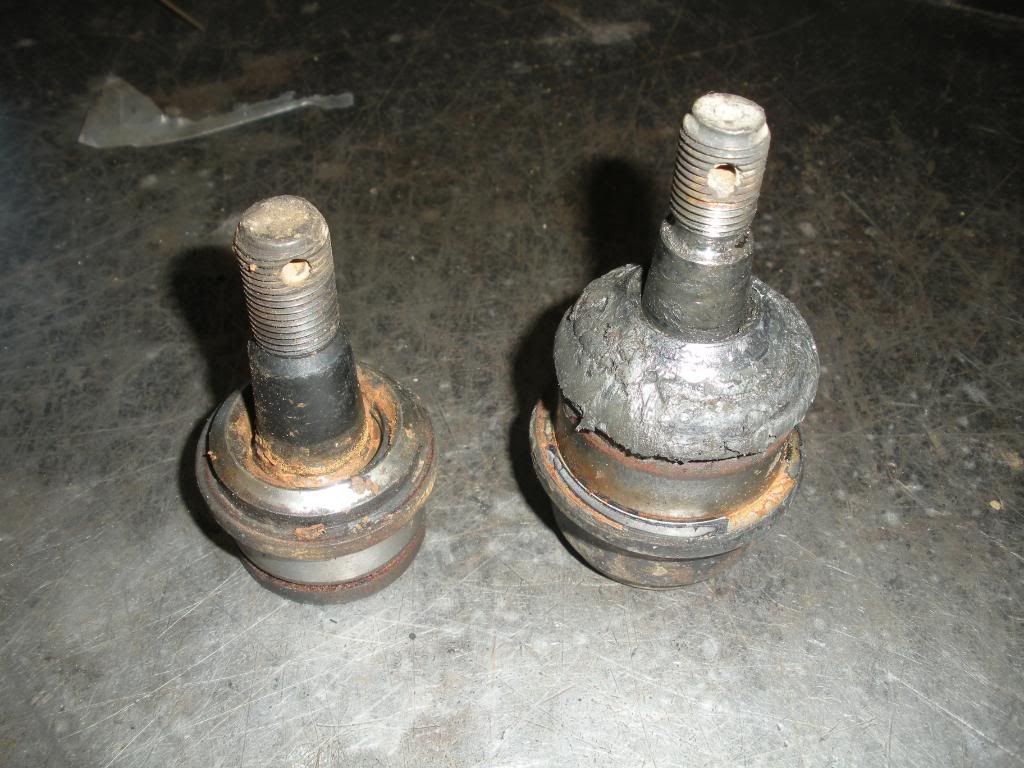 Old upper bushings
The driver side wouldn't come out so my teacher got his air hammer.
Sat like this for 3 days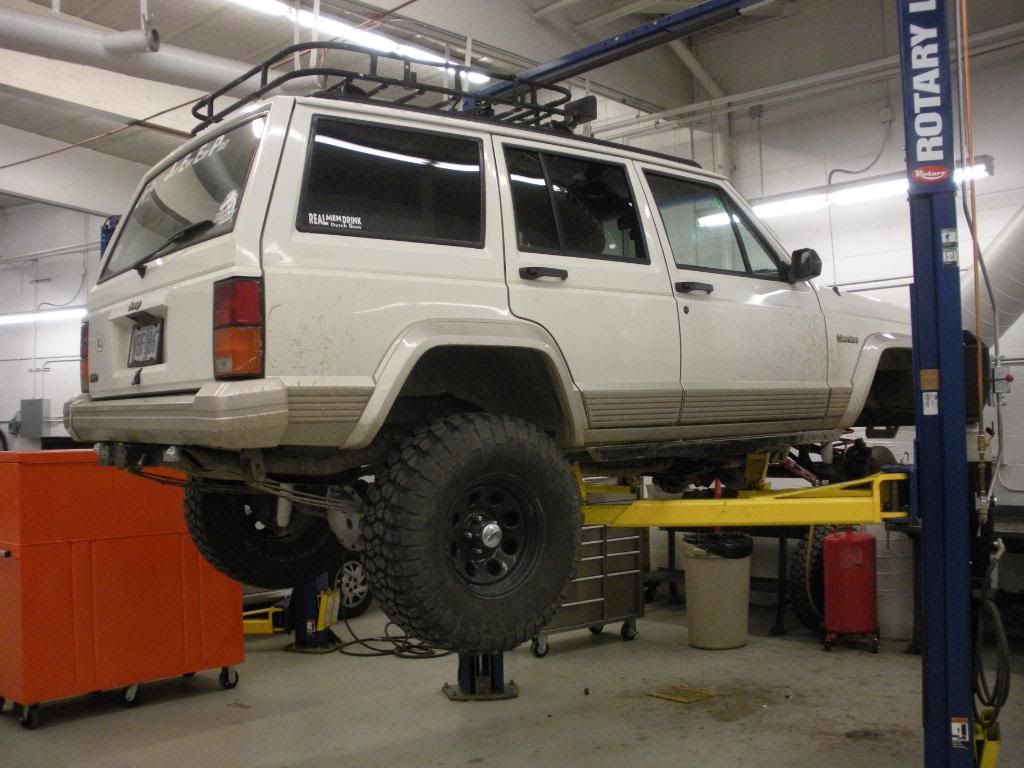 New Ball Joints installed. So glad I had the right tool for it.
Good shot of the new tie rod boots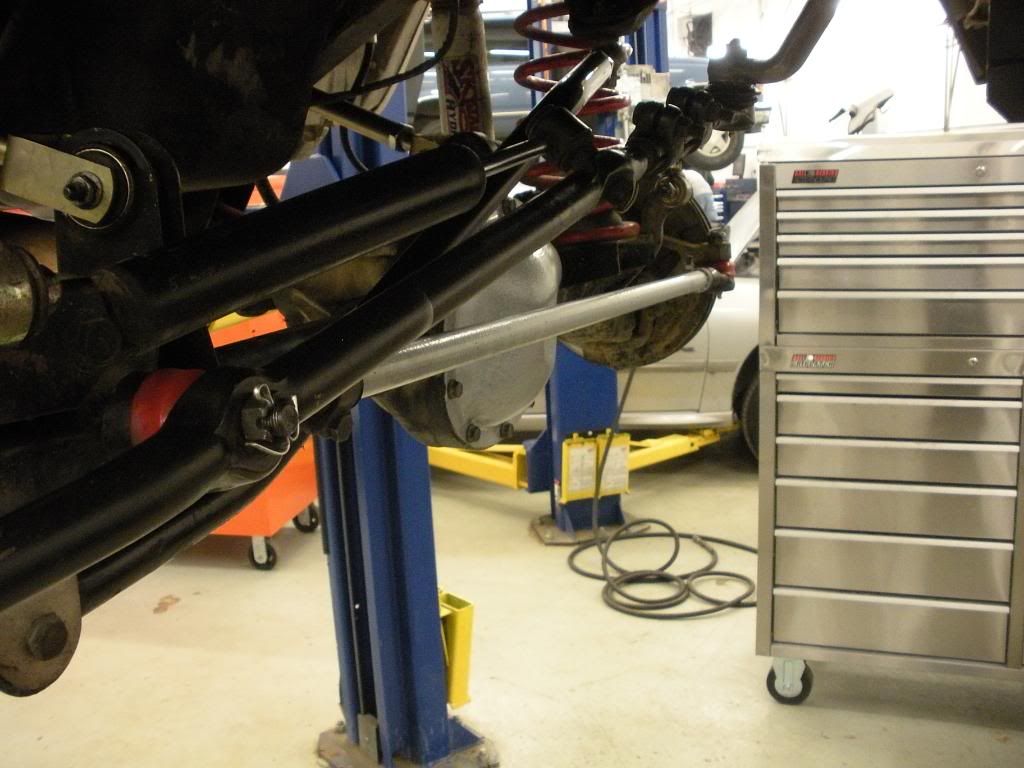 And everything finished
__________________
_=====ooooo
//__l_l_,\____\,_____
l_/-\_l__l_/-\_|lllllll|
_\_/==== |; _\\ \\_|;
_(o)_)___(o)_)--o-)_)
96 Jeep Cherokee 4" lift with 32" KM2's
94 Jeep Cherokee 3" lift with 29's!
JEEP Just Empty Every Pocket my life moto. :)
White Jeep Club Member #109
Jessie The Jeep (lots of pics)