Had a little spare time in school so I took an old piston that I had laying around from a bike I toasted.
turned down a piece of aluminum and drilled/tapped it for the shifter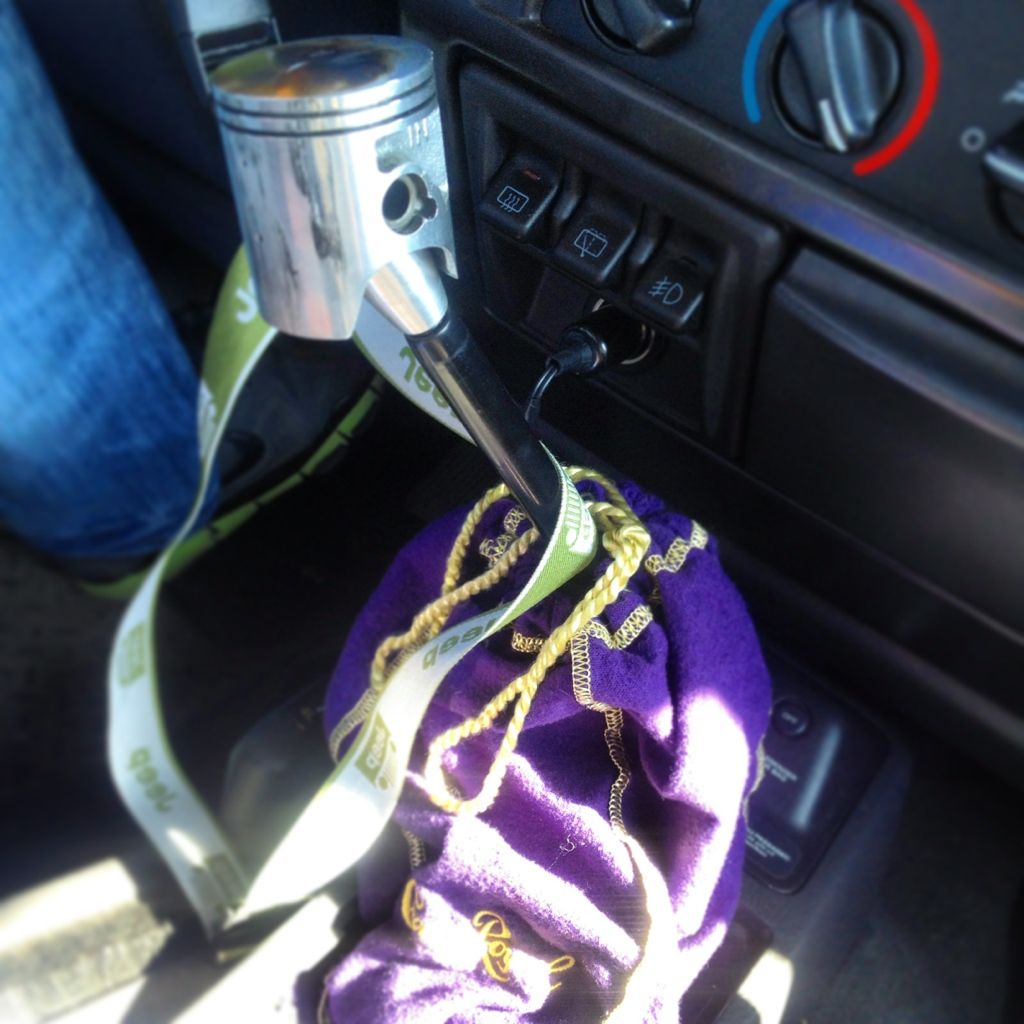 and violà! shift knob that pivots like it's actually on a connecting rod! Too bad I had to drive it home and park it because of my frame issue. It makes a great hand rest for changing stations or turning the volume up on the stereo!
For my birthday I got some cash and will be getting a tuffy center console in preparation for living in FL. Also have HS graduation money coming soon so I'm pumped! hopefully $500-$600 to play with! Now what should I do with it? As bad as I want goodies.. I feel like I should go with spark plugs, fr/rear diff fluid, tranny flush, header.. and anything else for maintenance.
ORRR I could get tires