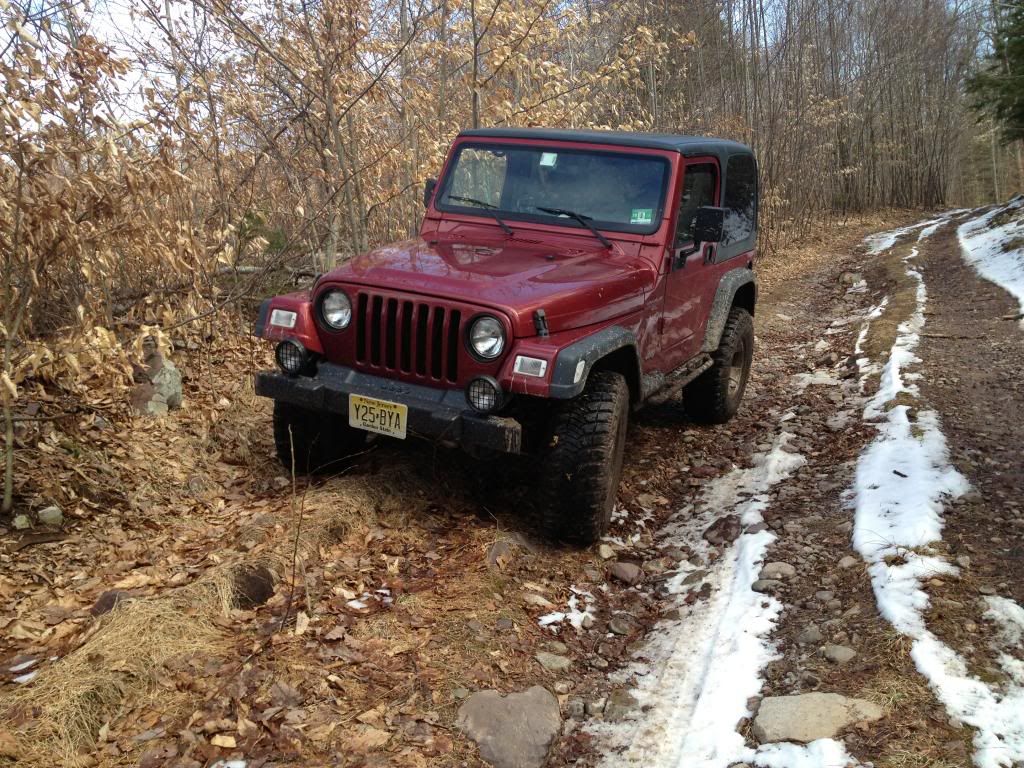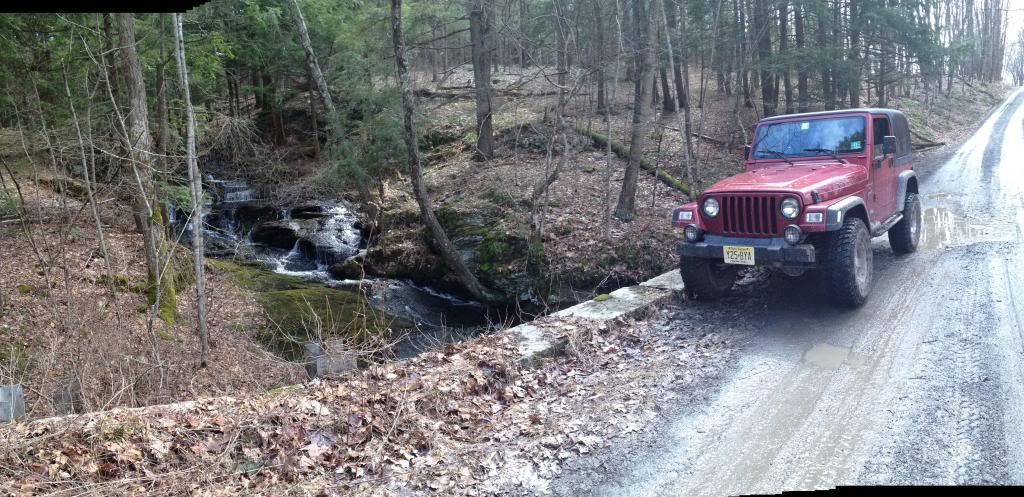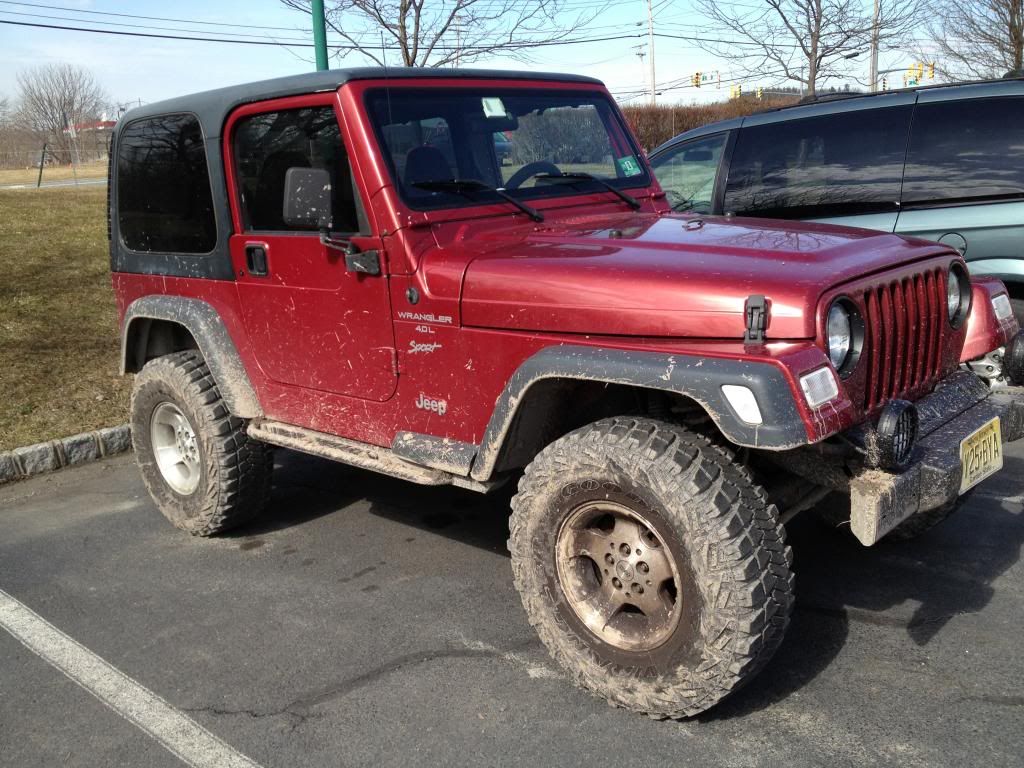 Had some late winter time fun a few times with the pops at Stokes post-lift.
Also had installed the KCs and rocker guards with the lift so here are those babies!
There was some good snows up here at some points too! (that Ranger was my first car, that thing would drive to the end of the world and back)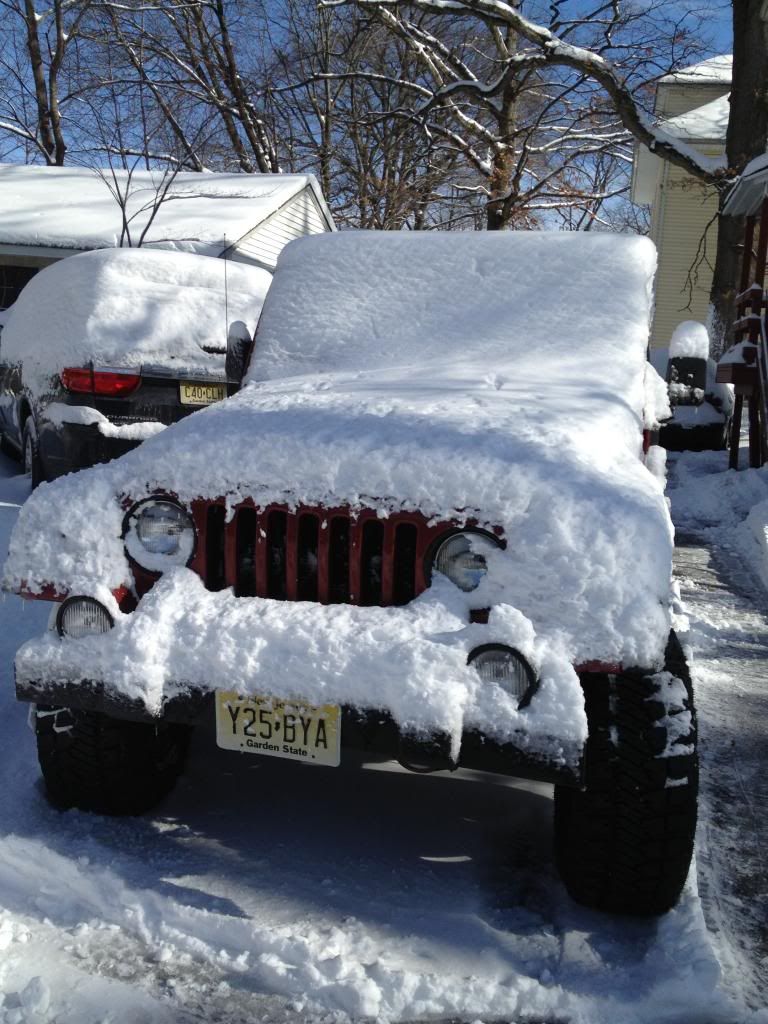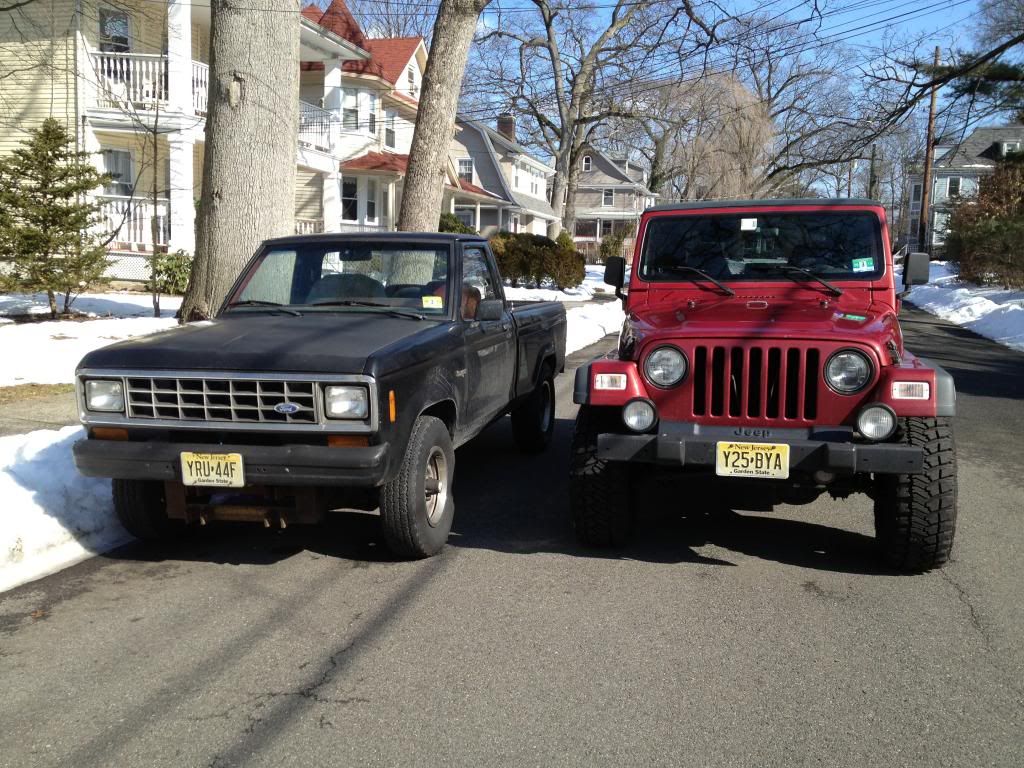 ok ok so in late February I started talkin to a fellow NJ jeeper who happened to rock the angry eyes look. I had been toying with the idea for a while and decided to jump on the band wagon...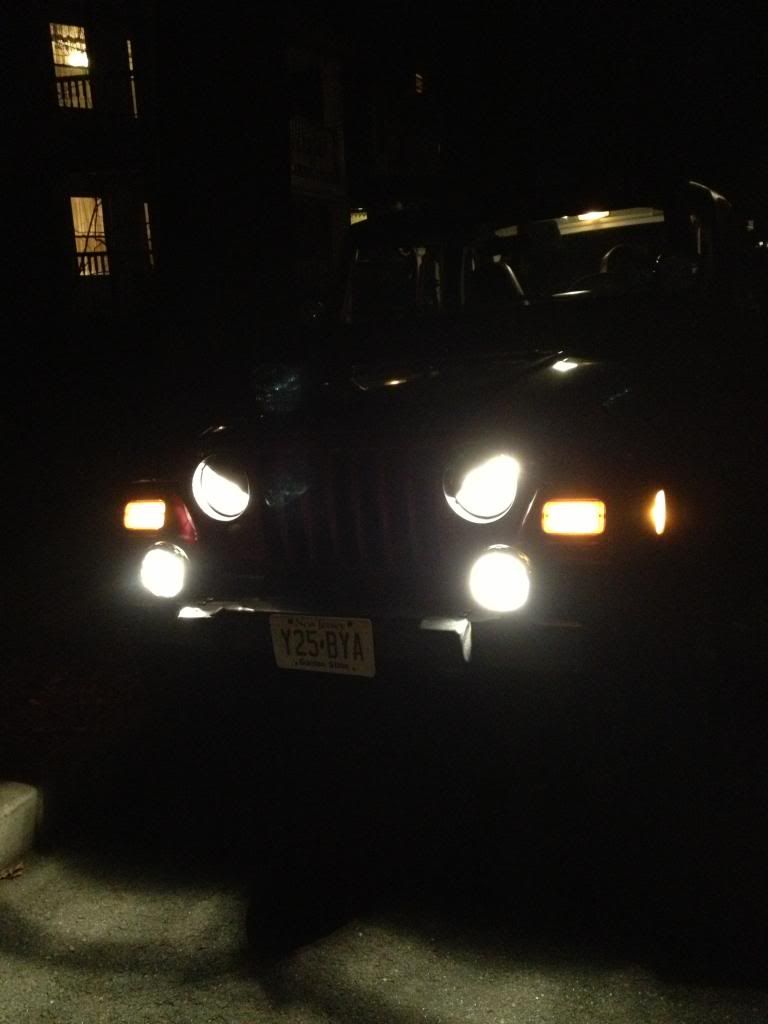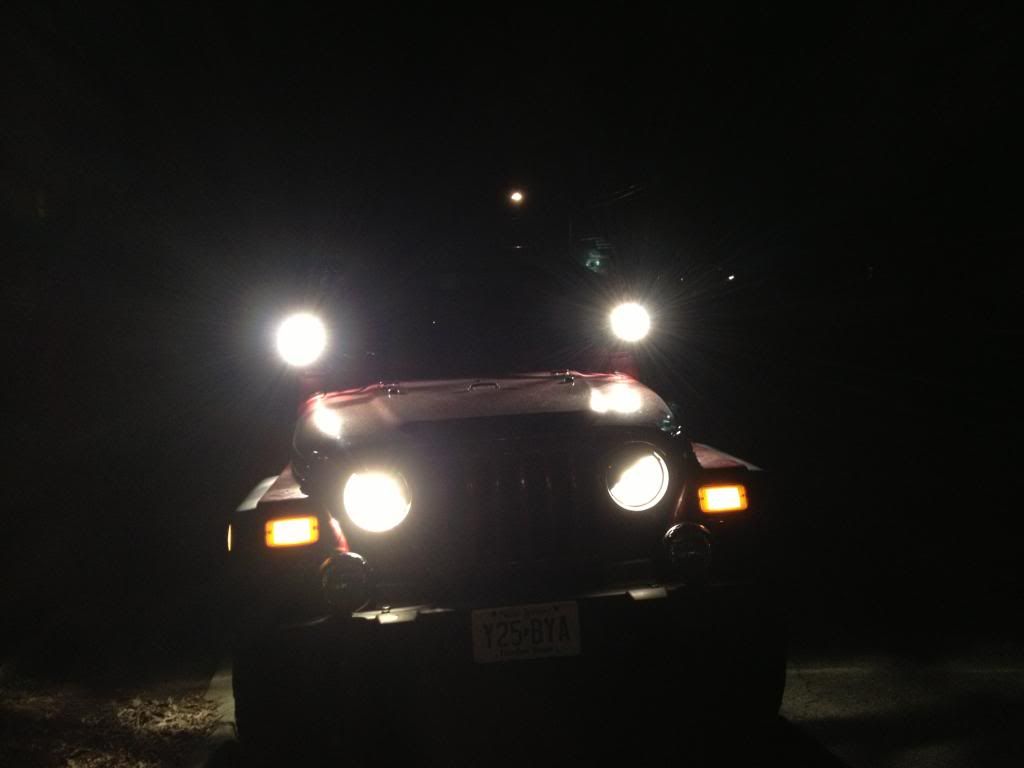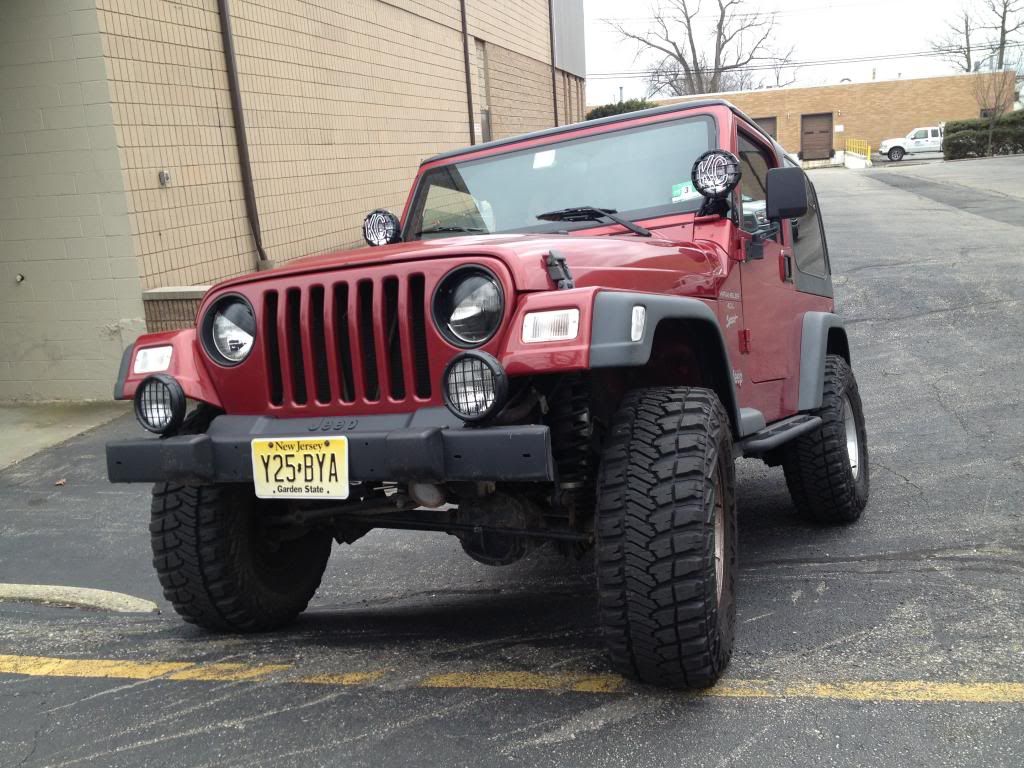 Trying my best to flex! hahaa....
Fortunately my old boss is a stock JK owner and thanks to the internet was able to meet up with another Jeep guy as well (who is now my lovely boyfriend
) We rode up to Stokes a few times! Tore through some fields and trails, always had a blast...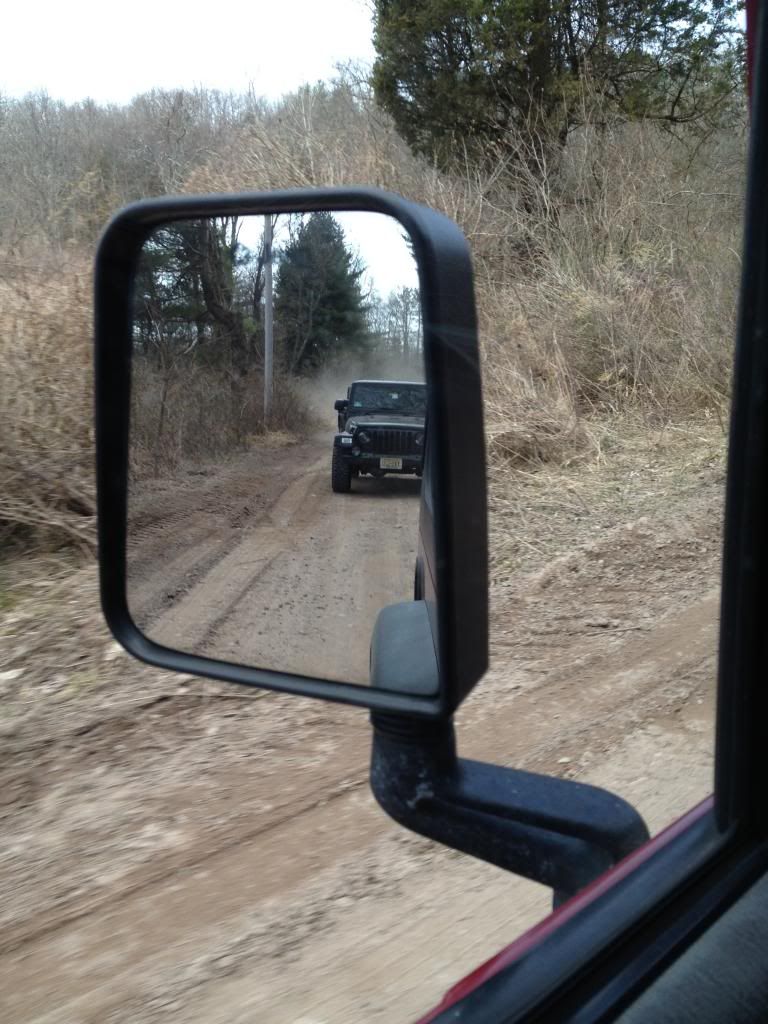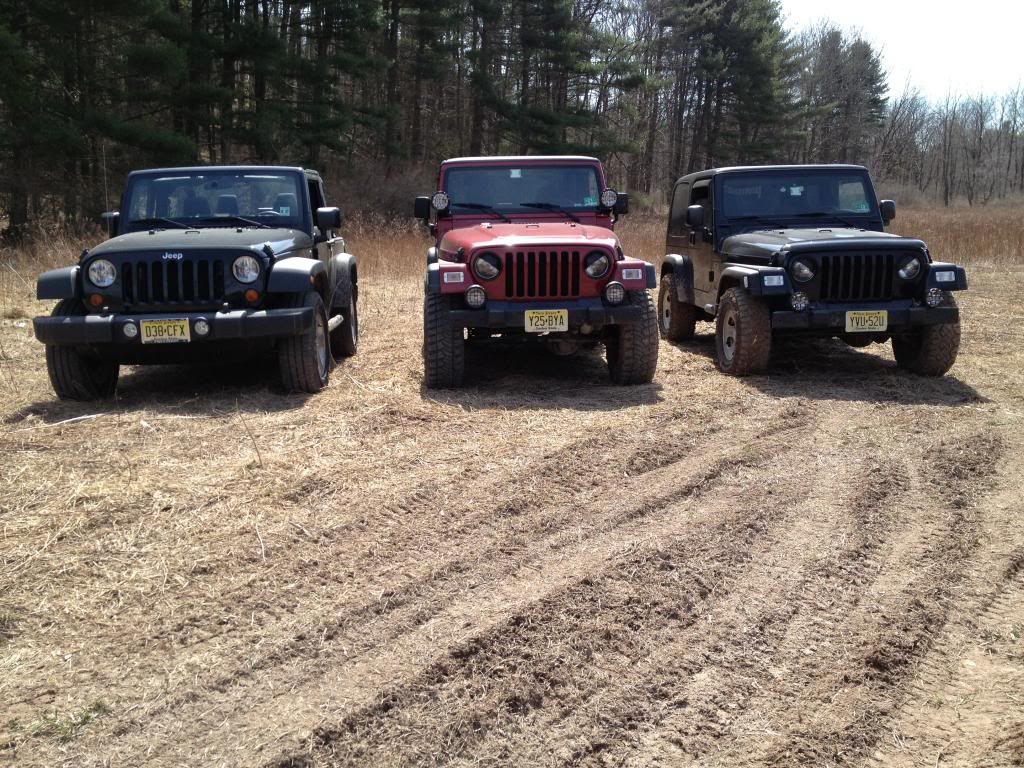 Me and my boyfriend's Jeeps... his and hers?? I love how mine is bigger
and I'm the one that drives the 5speed...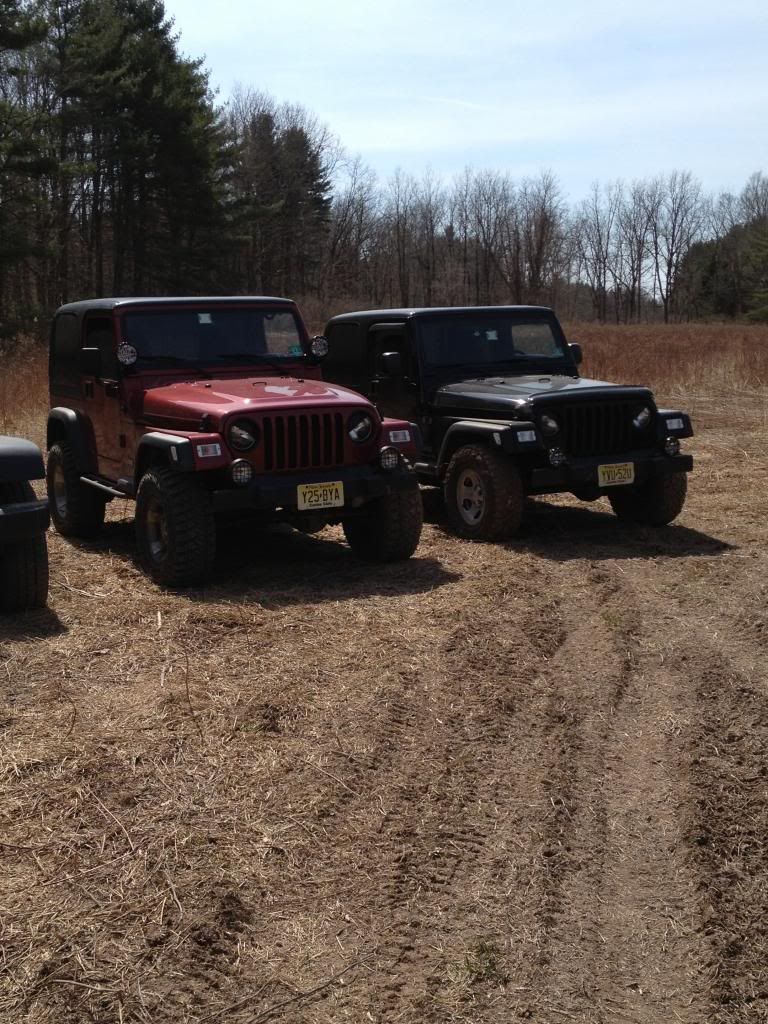 More Stokes...
And behold classic stock flex... He actually had gotten stuck, with only 3 tires contacting the ground but made it through in the end!