Have not been on here in a while. Thought I would post some pictures of the Jeep with the 2.5" Old Man Emu lift. Im happy with the look, but will eventually get new isulators to give me the exact height Im looking for.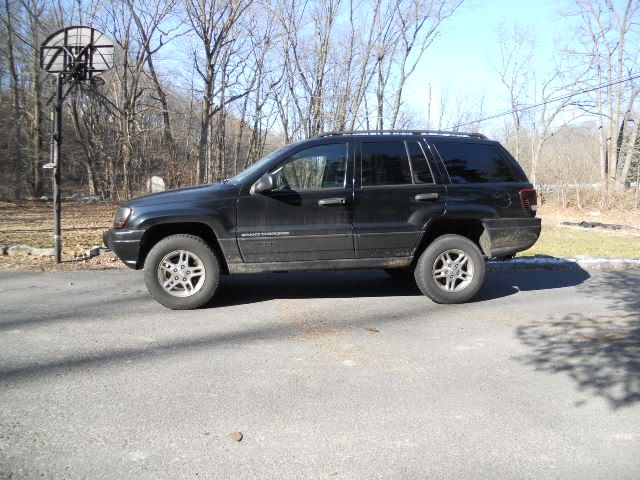 The lift is a 2.5" coil spring lift (Old Man Emu) matched with Rancho 5000 series shocks to go with the ride height (Thanks Kolak). The ride is great. No complaints.
Next project Ive got going is the hood. I mentioned earlier in the build about getting it painted, but I came across a different idea. Im cutting a cowl I got off of a blazer hood. Its too long for the hood of the WJ, but if I think if I cut it down, lay it on, blend it, and paint it, it would look really good. Its not something you see on WJ's and thats what I like. Ill keep you posted on that.