I got the T&T Customs corners with a 3" flare and the oversize opening. These things are super beefy. They come with hardware. I had to purchase some hardware for the fuel filler bezel and one of the tail lights. My CB antenna mount sits behind the tail light so the OEM bolts were no longer long enough on that side.
I started by priming the inside of the corners. Then I mounted them and drilled all the necessay holes in the tub.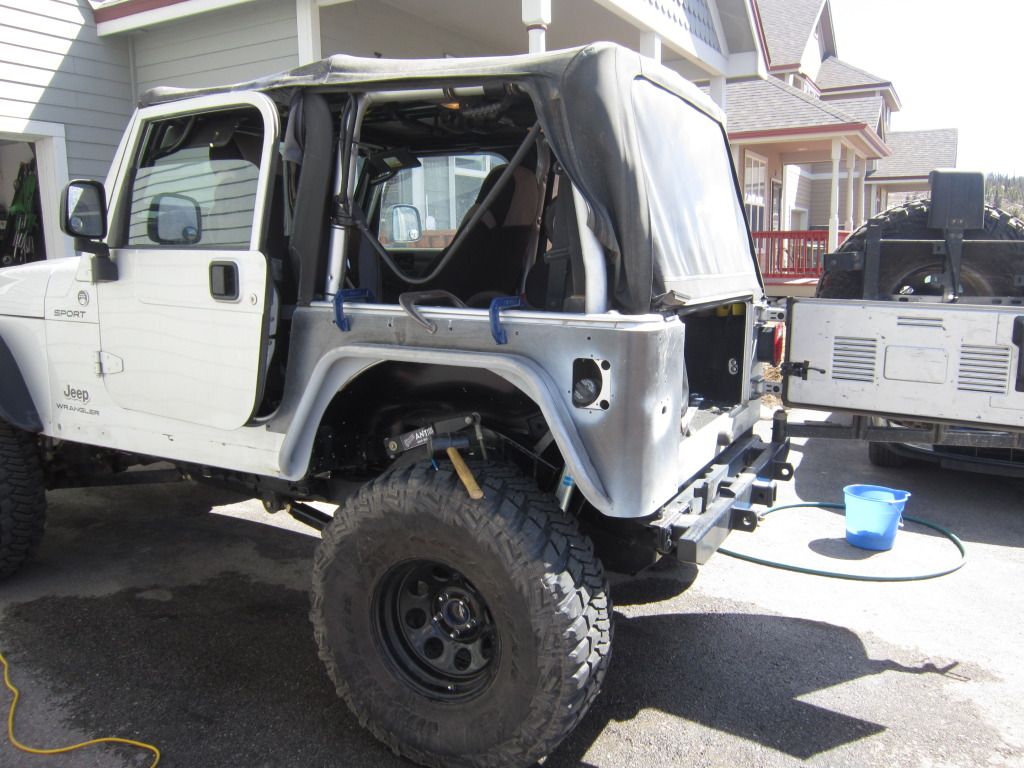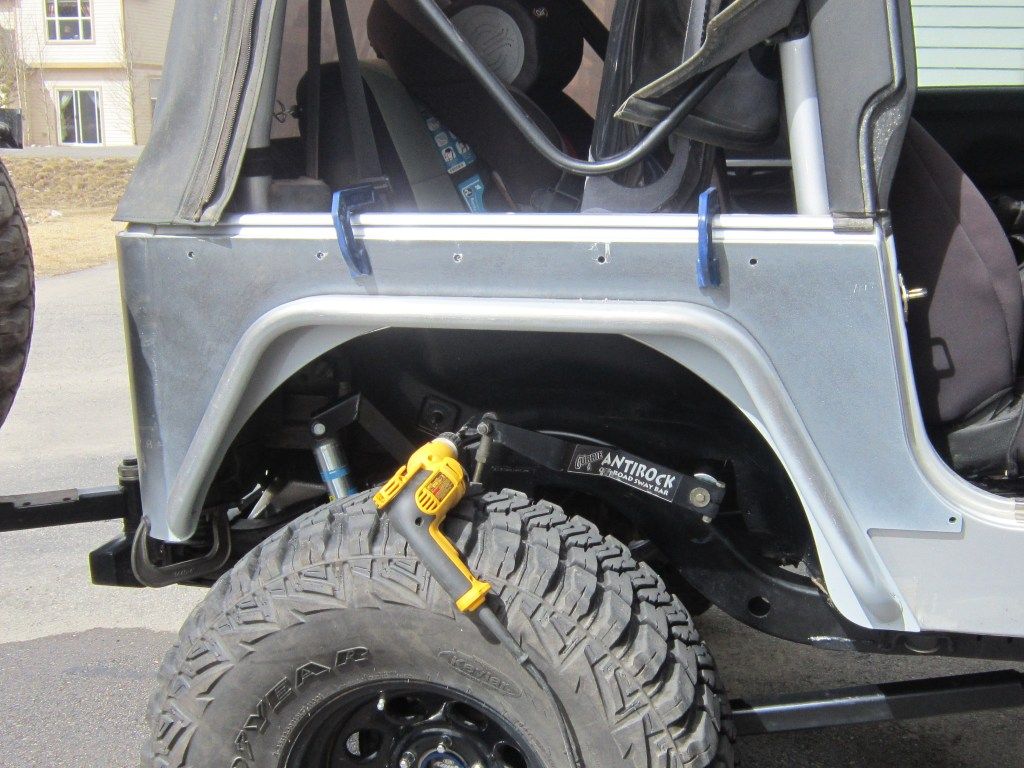 Then I took them back off. I hit the tub with about four coats (one can on each side) of clear coat. When I was up a T&T's shop they told me / showed me that they are using Rock-it color match bed liner to prep the tub and prevent rust. It looked really good the way they are doing it. I didn't have the cash or sprayer for it
The fuel bezel has to change to the YJ style to make room for the oversize wheel well.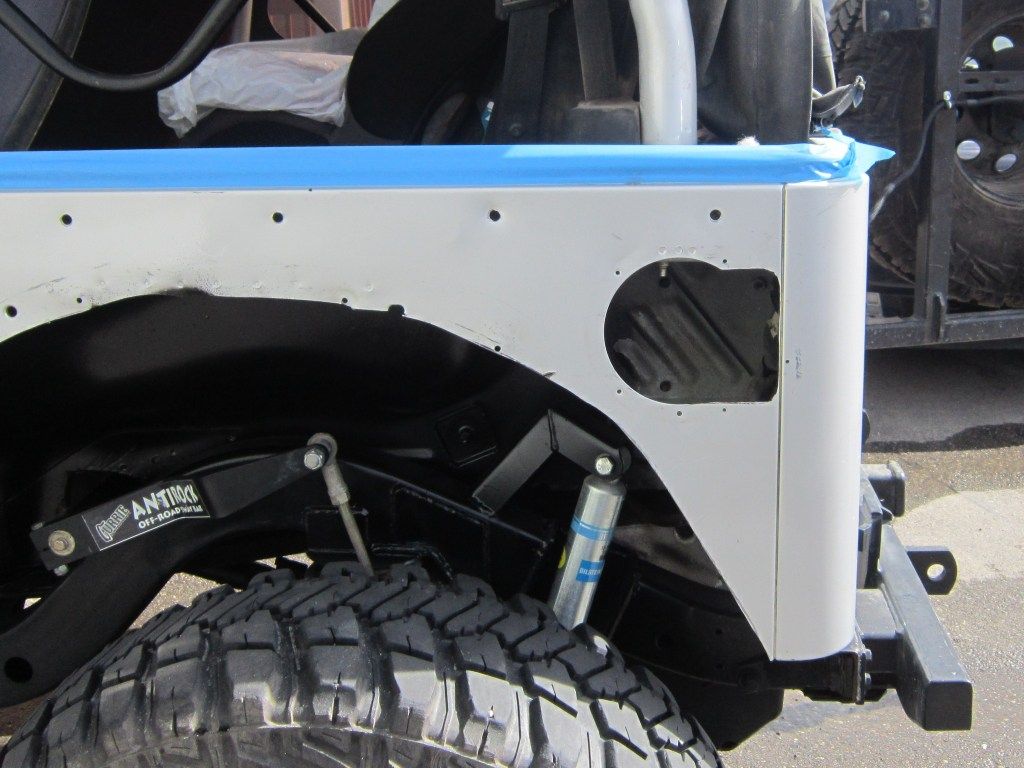 I painted the corners with Rustoleum semi-gloss black. I didn't want to worry about rock rash or whatever if spent the money on a professional paint job. This way I can touch them up whenever.
T&T recommended using silicone as a layer between the corner and the tub. They recommended letting it "set up" before mounting the corner. True to form my first corner did not turn out as well as my second. I think I let it set too long. My holes did't line up since there was now silicone on the corner causing the misalignment
I had to cut and peel some of the silicone off. The corner still went on.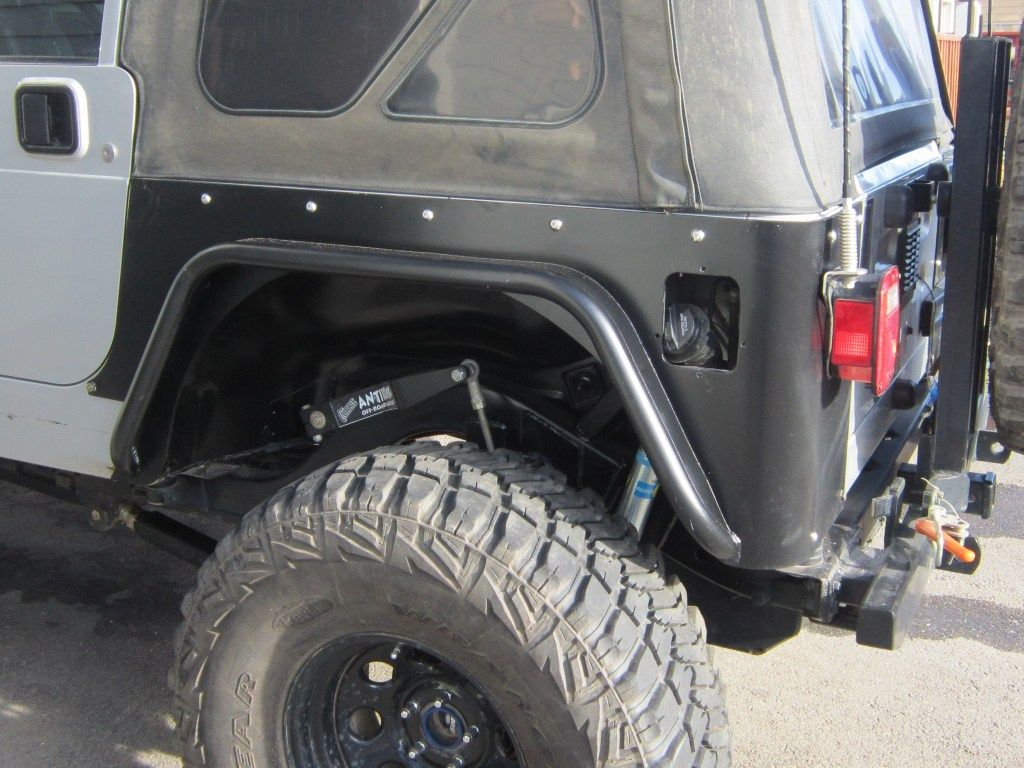 The next corner I didn't let it set as long and it went on super easy and clean. The T&T corner require removing the tailgate. Their corner goes under the tailgate instead of having cut outs for it. They provide steel spacers to go under the hinges on the actual tailgate as well so it closes nicely.
The finished product.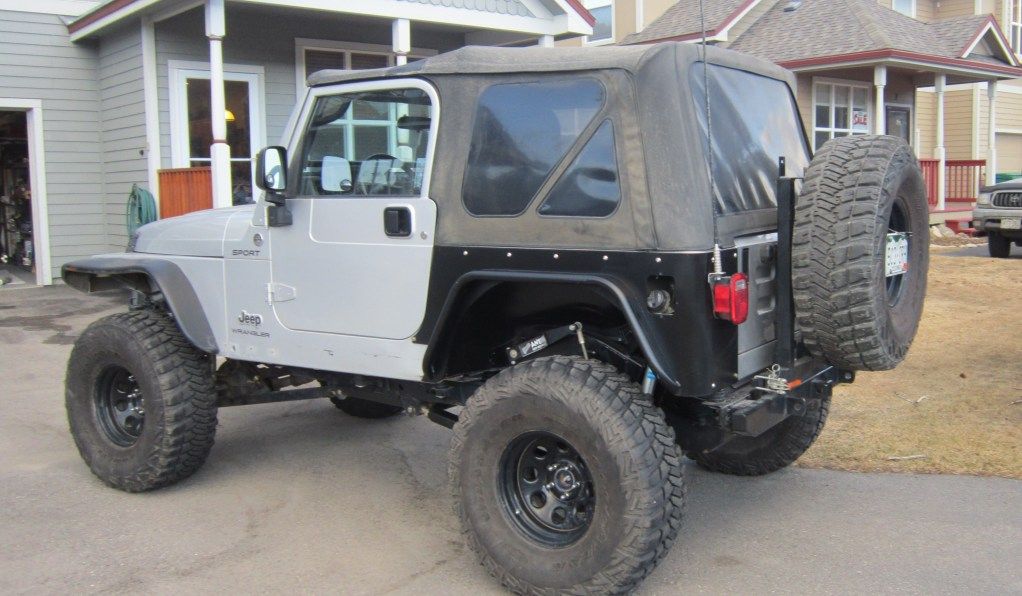 I still have to sort out the fuel bezel. I have one, but my filler hose doesn't want to cooperate.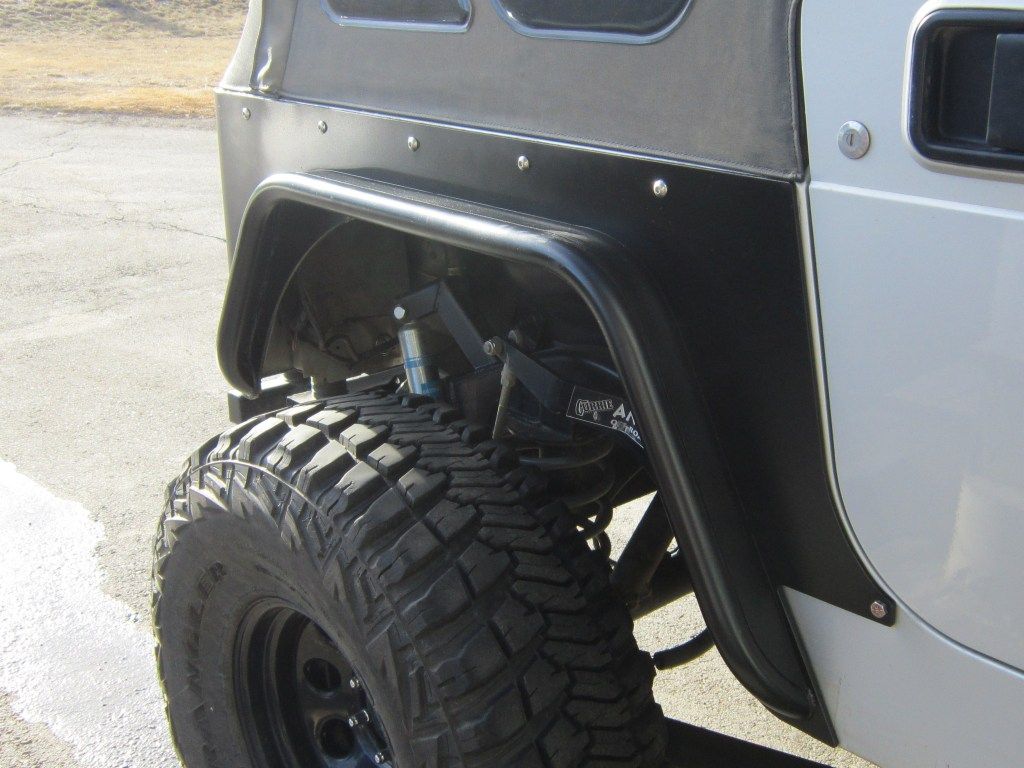 Up Next - the sliders already have primer on them. Hopefully I knock that out this weekend. I have a GenRight license plate relocation bracket with some LED lights sitting in the garage as well.