Yesterday I cleaned the steel with some steel wool and TSP. I had this plan of trying to use steel wool or a braided wire wheel to give the steel a real neat look and hit it with clear coat. I tried it, it didn't look all that good. Someone may be able to pull it off, but not for me.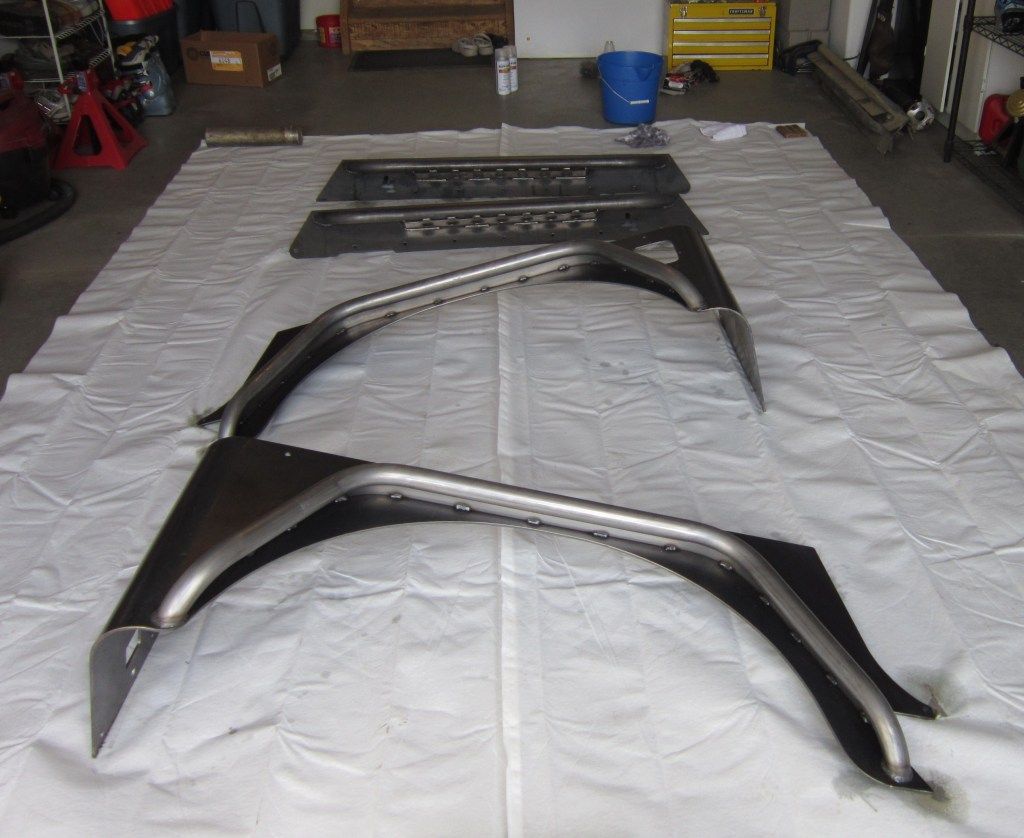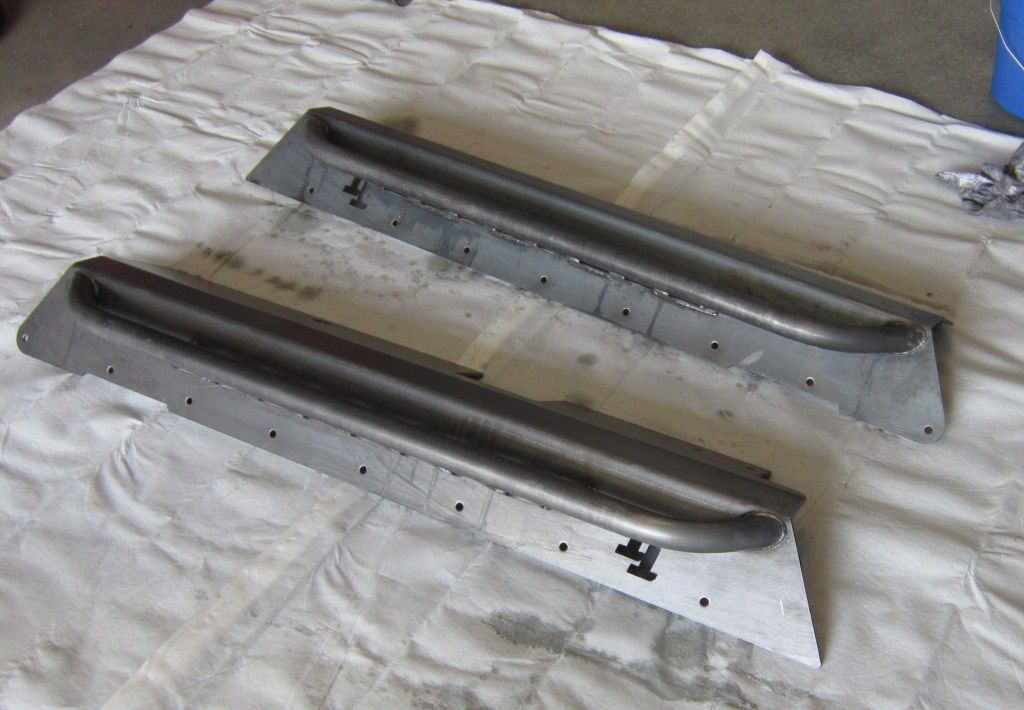 So I am going to go rattle can satin black. I am not going to do a color match paint job. I am already a chicken behind the wheel
I don't want to be afraid of bashing things if need be.
I primed and wet sanded the inside of the parts. Hopefully next weekend I can get them fitted. Then remove them again for final paint and install. I have to remind myself to slow down when painting.
Between coats I did some clean up project like this:
I added these fasteners on some electirical stuff and on the brake lines where the fasteners were cut off for the stretch.