The OEM shaft with snap ring groove at the inboard end of the splines. I don't recall removing any snap ring at tear down. That was years ago and so I could be wrong.
The left to right movement was the problem. The shaft seemed to want to be to the outward side instead of inward. I put the snap ring on in the inboard location and the Warn hubs would not go back on. So pushing the axle in didn't seem to be the answer. Pulling out was left. I moved it outboard and rotated it and there was no binding. So I installed the Warn internals and added the snap ring. I marked with a paint pen.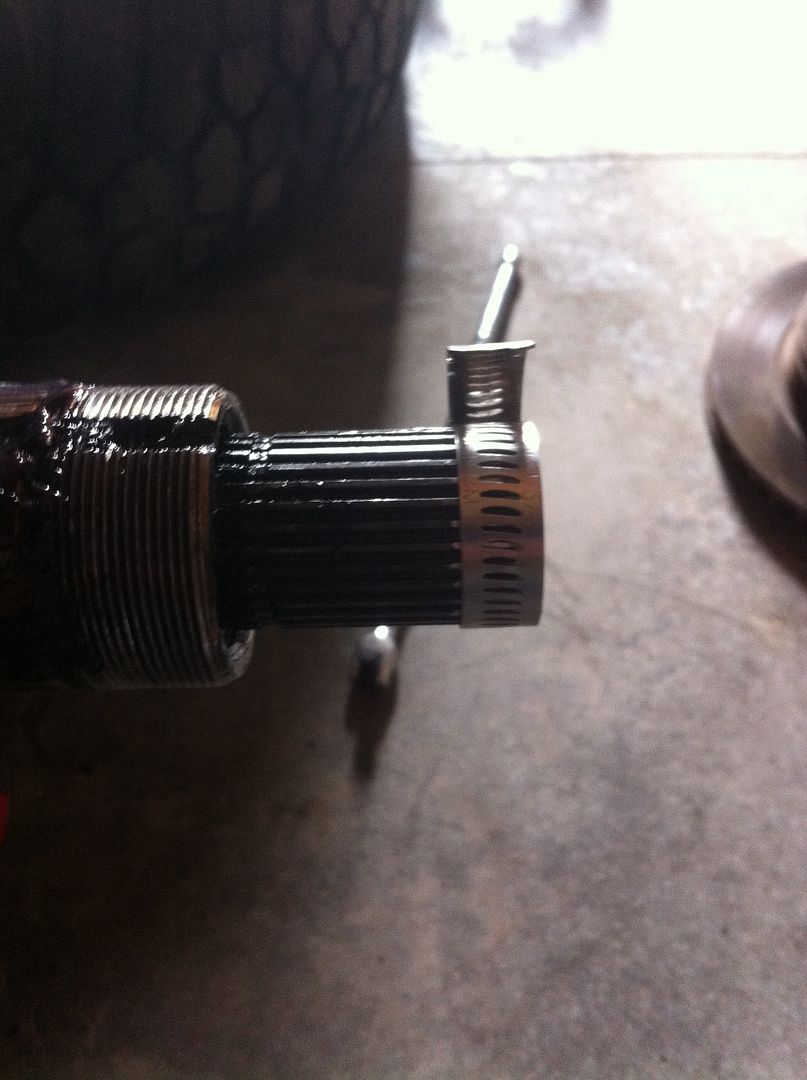 I added a hose clamp to help guide the cut. Using a cut off wheel I made my own snap ring groove.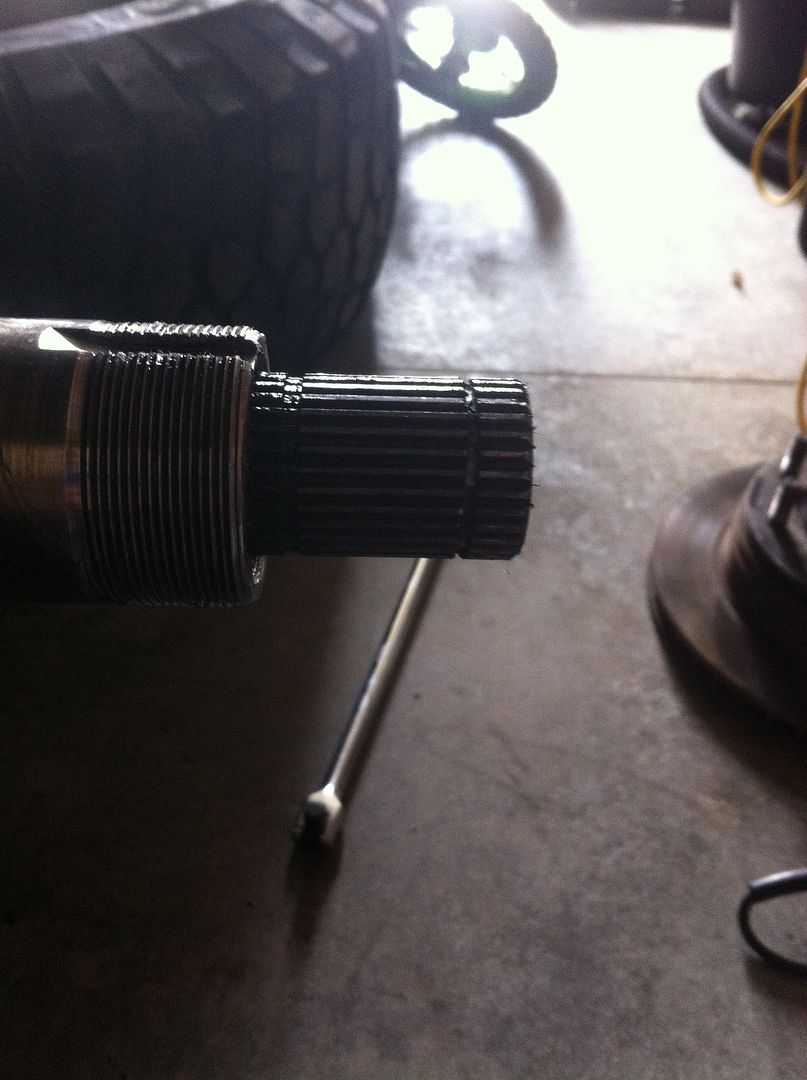 Warn internals back in place.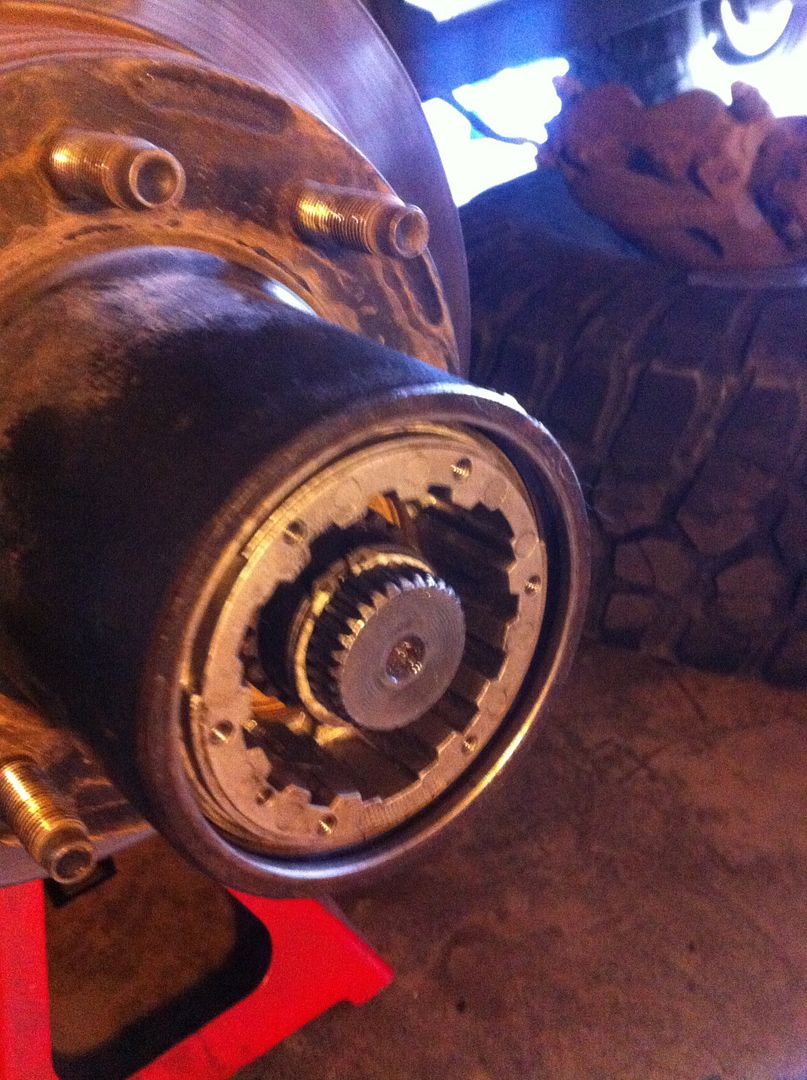 Snap ring added. Drove it with hubs locked in and all was well.