After removing the OEM tank, evap lines that route to the canister and under the hood, they were all plugged into the new tank. It was ready to be fit under the Jeep.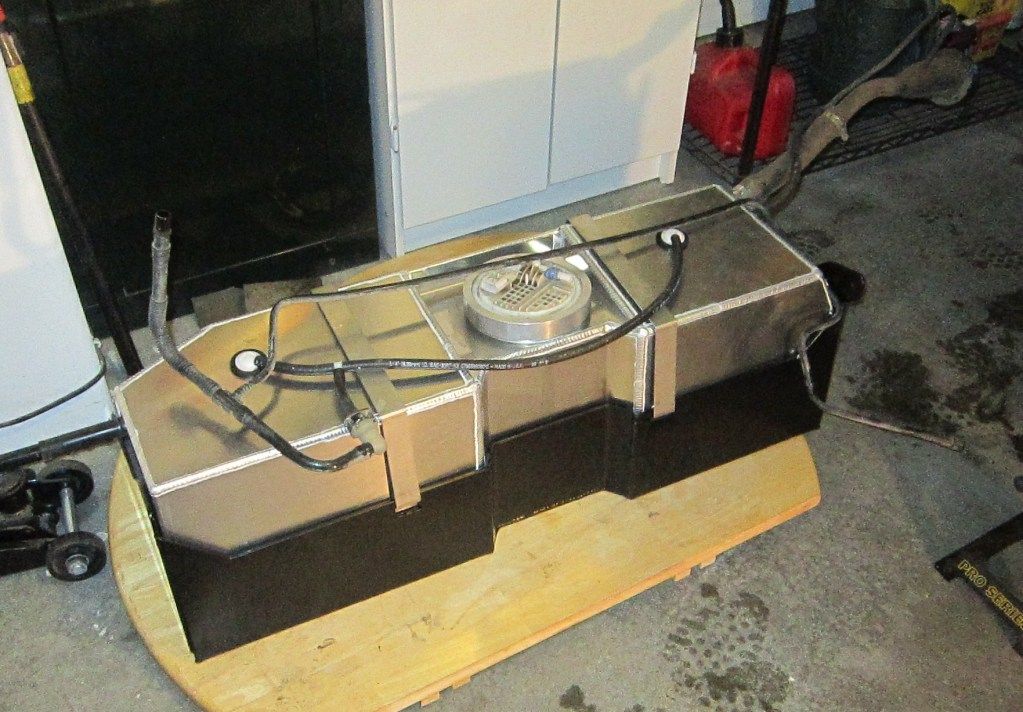 I had an old table leave handy. This was perfect to help lift this monster on my own.
Preparing for the lift.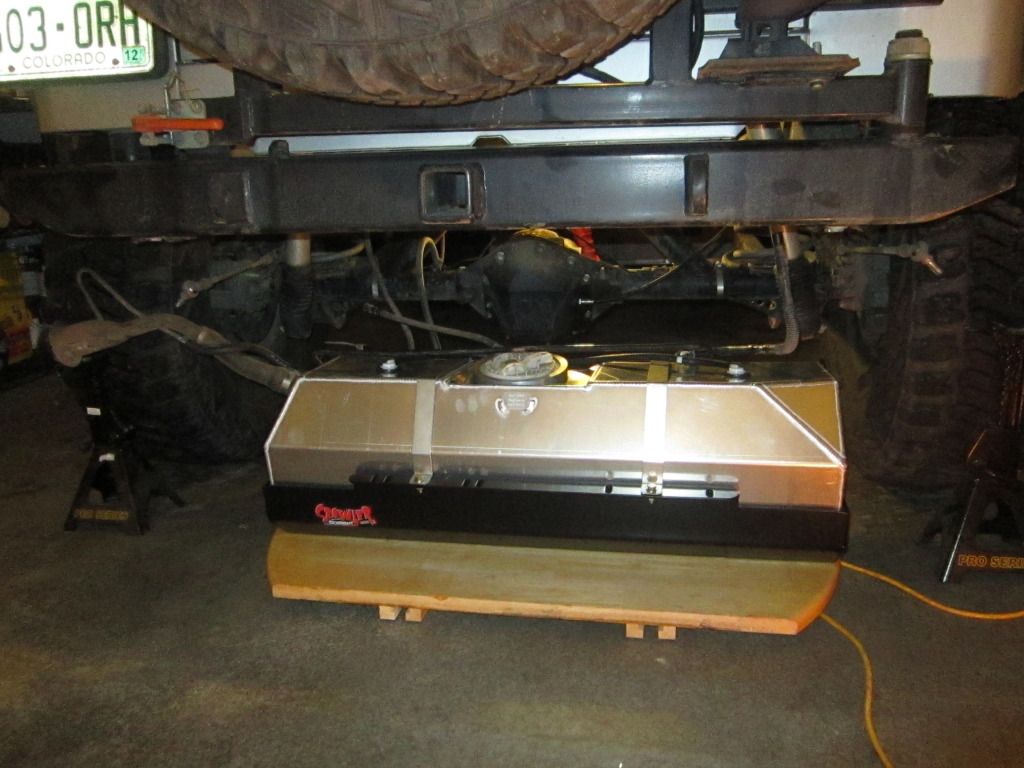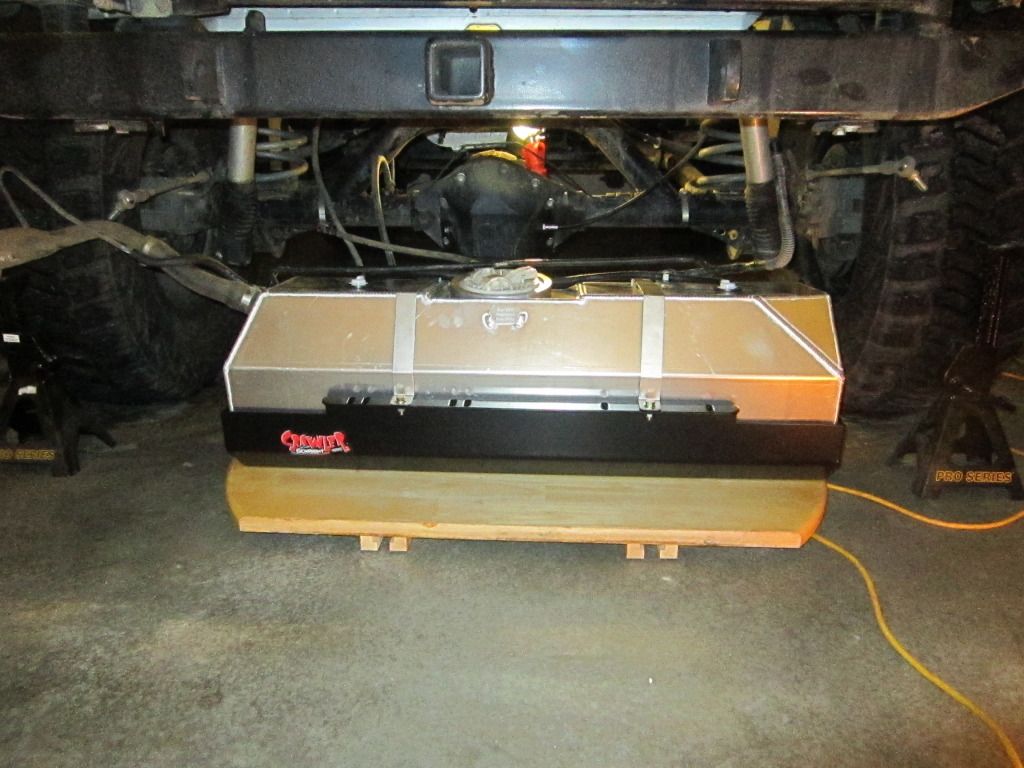 I used a block of wood, 3 ton jack stands, and 6 ton jack staks to "ratchet" the tank up under my own power and then employed the floor jack to complete the lift. It was a stable and simple way to lift the tank and allow for offset letting the filler hose clear the frame while lifting before final placement. Once the filler hose cleared the frame the tank had to be shifted toward the driver side for proper allignment.
It took me several lifts to get it right. This tank DID NOT fit with my Currie rear AntiRock for TJ's. The frame mounts were right where the filler hose was and caused an impossilbe kink. I could not figure out any way to keep the AntiRock where it was and install the tank.
Not to worry, I am planning on a 5" stretch anyway so I took it off for now. I will figure out what to do about the rear AntiRock soon.
Overall, the lift and placement is easy. There is not a lot of room between the shock and the rear tabs so locating and drilling the holes for the frame side mounts was hard. It took me a few tries to get it.
The install took me about 7 hours by myself (taking my time) which I split over the weekend.
The tank is supposed to be 15 gallons. I put in two after the install and drove straight to a gas station (two miles). It took 15.2 at the gas station.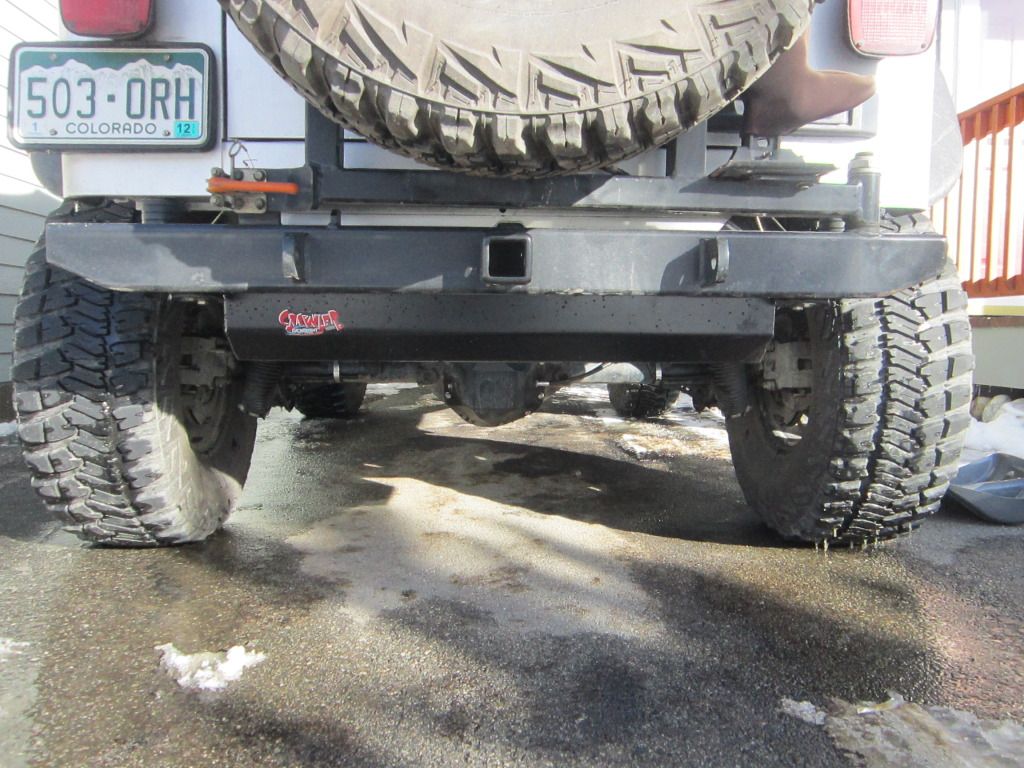 The new room between the standard wheel base pumpkin and the tank.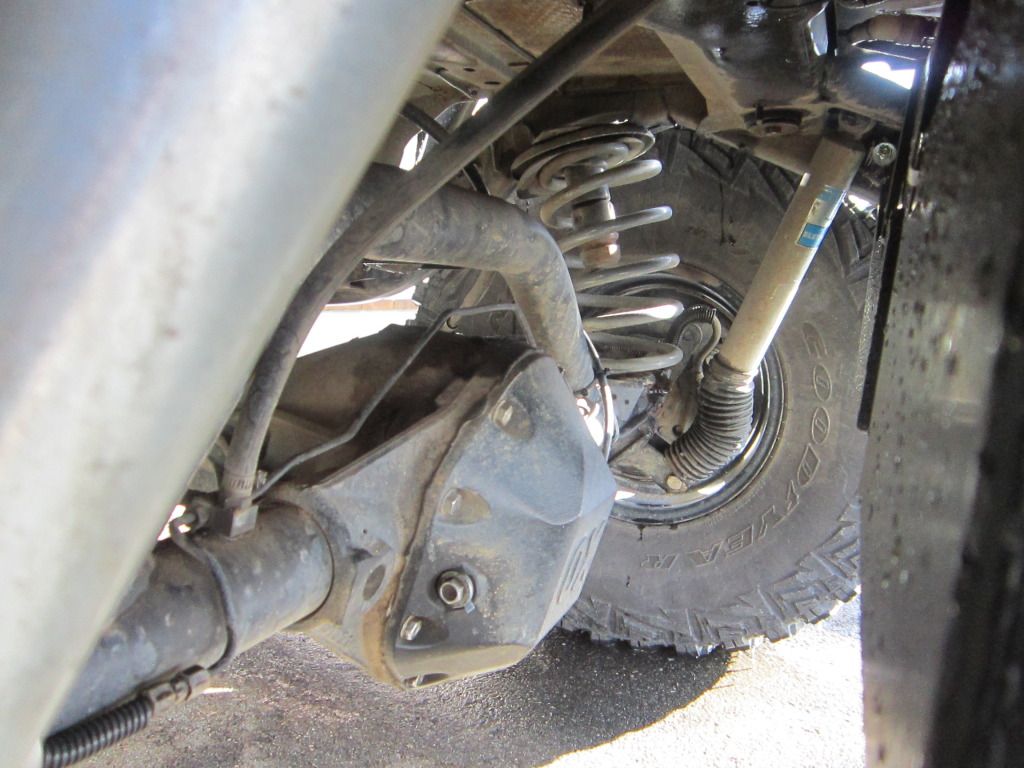 The new hardware for the frame side mounts.
I cannot report any gain in ground clearance. Yes, the tank has an angled edge that will impove the ange of descent. Under the tank though, it is at 18 1/2 inches and thats where I was with the OEM tank. I did gain a ton of room to complete the stretch.
Coming up, 5" stretch (Clayton - alread on the way), corners, fenders, M.O.R.E. steering box brace, etc...