Thanks for the input guys! I am not sure if I will use this, but here is what I spent the day doing...
The vehicle...
Based on Hoovails pic I decided I would try to build my own rack for the tire Garvin Industries Wilderness Series swing out tire carrier. The system is meant to have a rack, can mounts, and a shovel and axe mount attached. For more money of course. It is bolted to the rear cross-member and I also had it welded for added strength years ago when I put it on.
The rack was going to be another $315.00, ouch.
I don't even want to keep the tire carrier so I was not about to invest that coin into it.
I did not want the system that Hoovail posted, but his coment on building one and the pic inspired me to get off my duff and learn to weld. Thanks for the offer Hoovail, but I had the time today and I know we are all busy. If this system fails I will for sure be hitting you up.
A while back I scored a FREE SMAW welder. I know it was free because it was SMAW, but what the heck. You have to start somewhere!
I didn't want the system Hoovail posted becasue I wanted to use my new Trasharoo. My toddler is not potty trained, so carrying poopy diapers and the what not in a trash bag inside the Jeep till the next USFS dumpster is not an option (see earlier posts about the ripped bad in Moab).
The Trasharoo will hold a trash bag and more. It's made of heavy canvass and buckles to the spare tire.
The Garvin carrier has plenty of tabs and mounts for the above mentioned gear.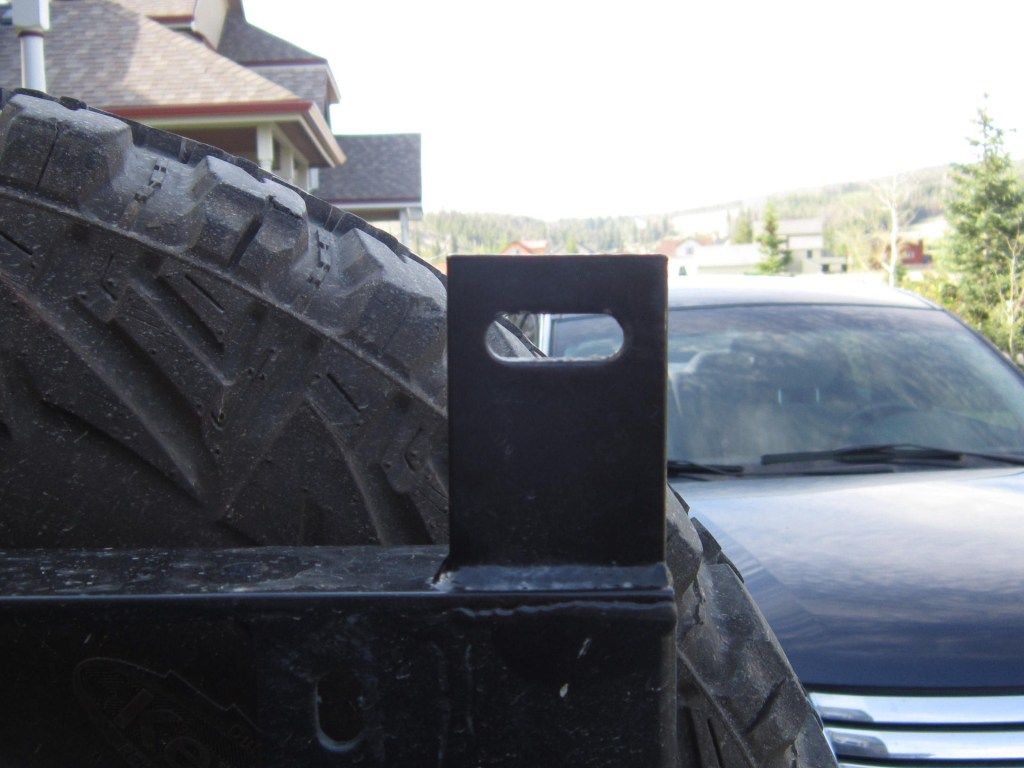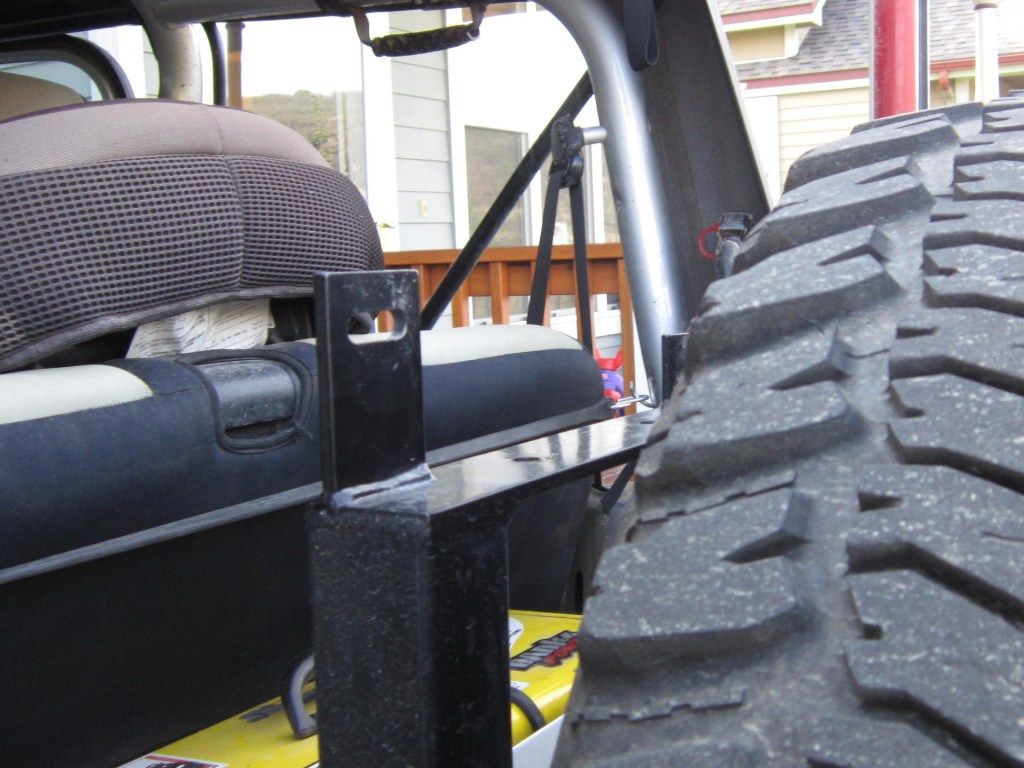 So I bought some steel angles down at the hardware store and came up with the fugly. I am sort of handy with a grinder so the cutting was not hard. I have only welded once before for about a 5 second span. Today was the day to learn. In fact, I hadn't actually struck an arc with the welder since my buddy installed my 220 line in the garage.
Some of the welds are ugly as all get out, but by the end I think I started to figure out what I was doing. I would love some tips from you guys in the future!
The beast is ugly, but it is my beast... I made it, even if ends up as scrap, you have to start somewere!
So, here is the rack I built...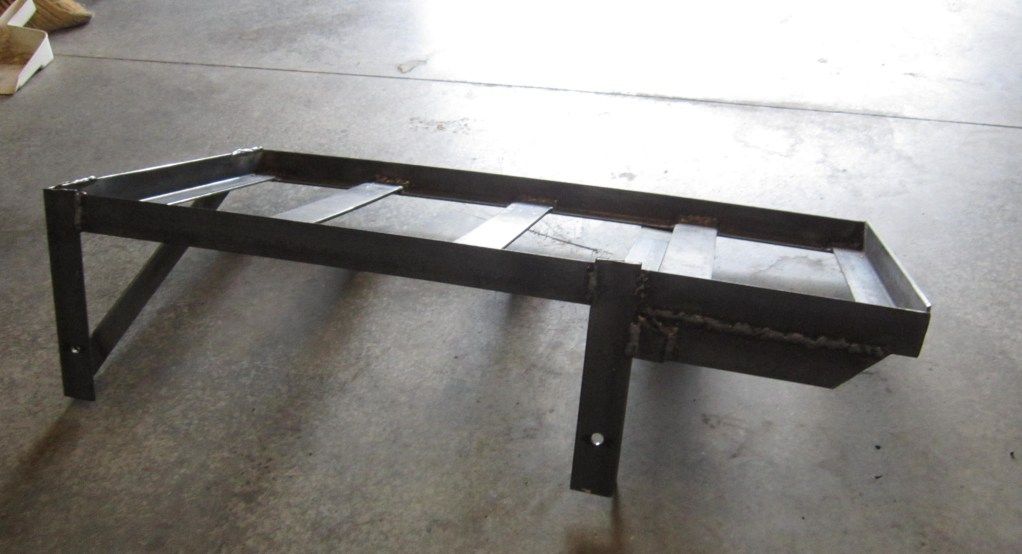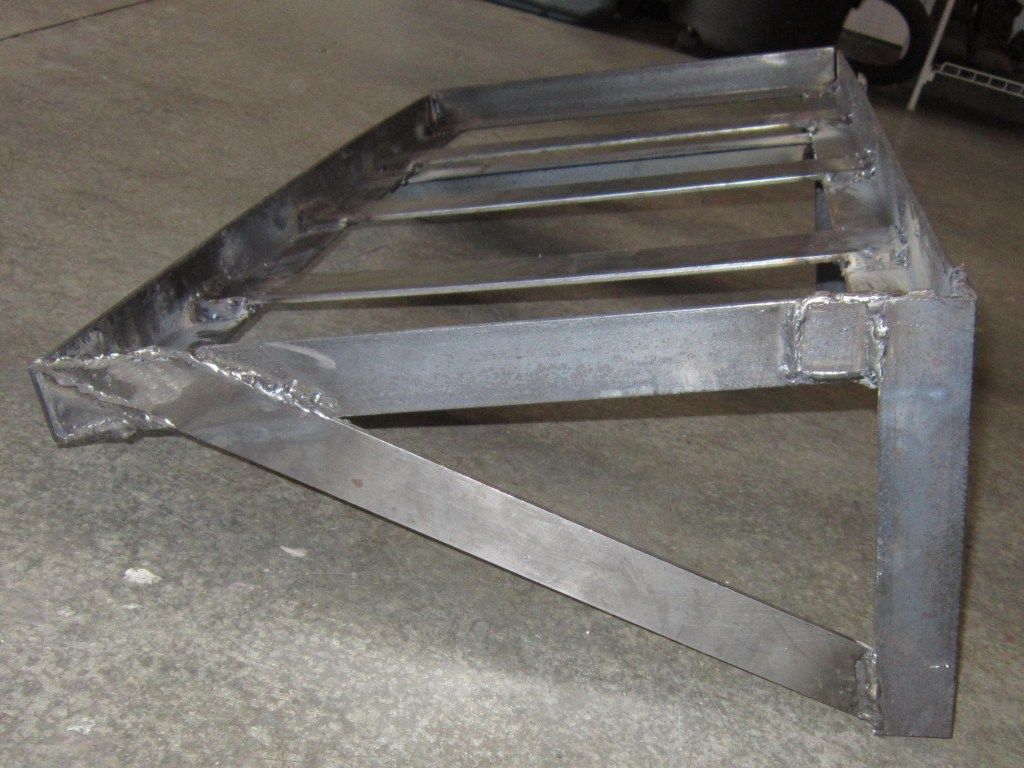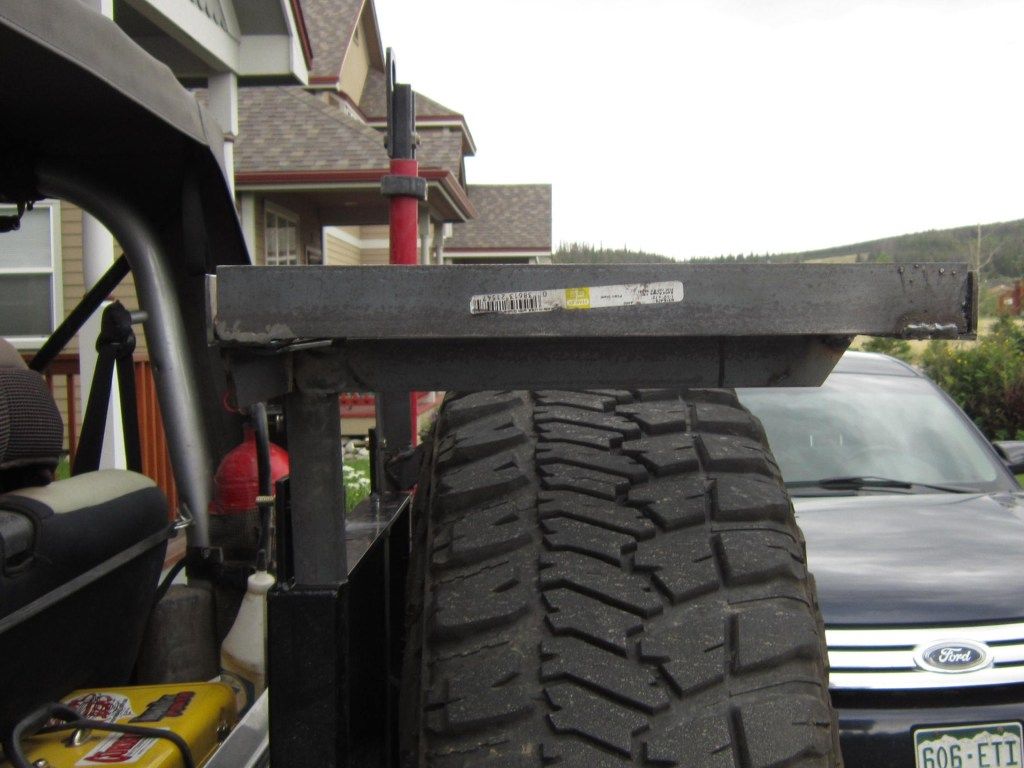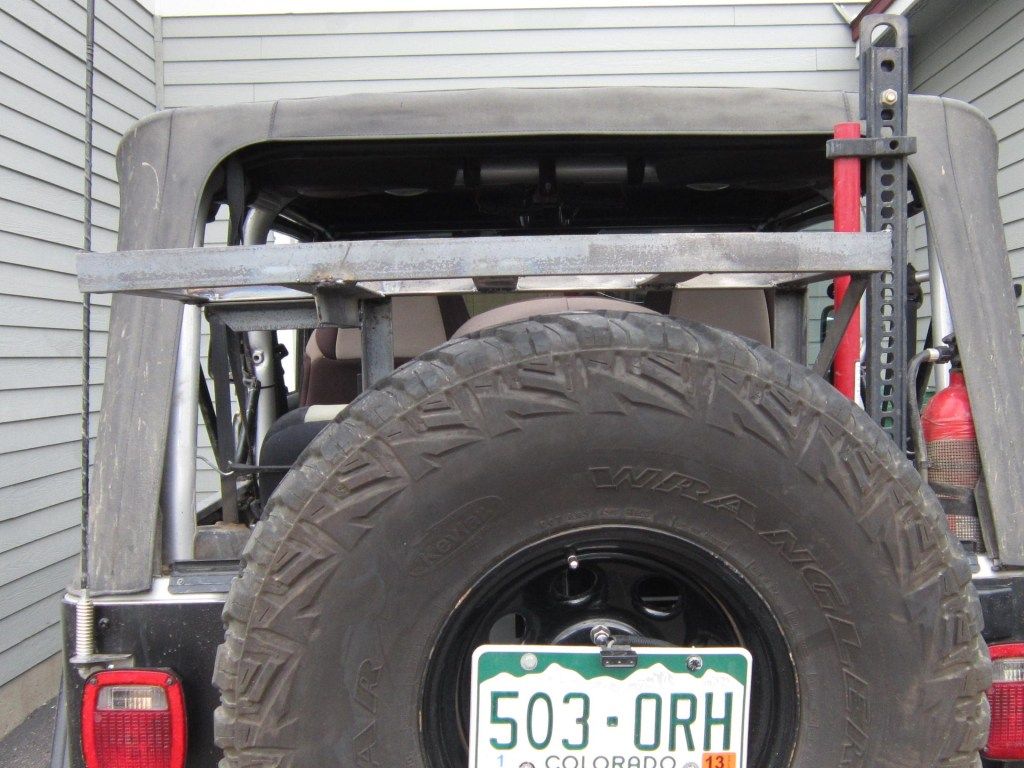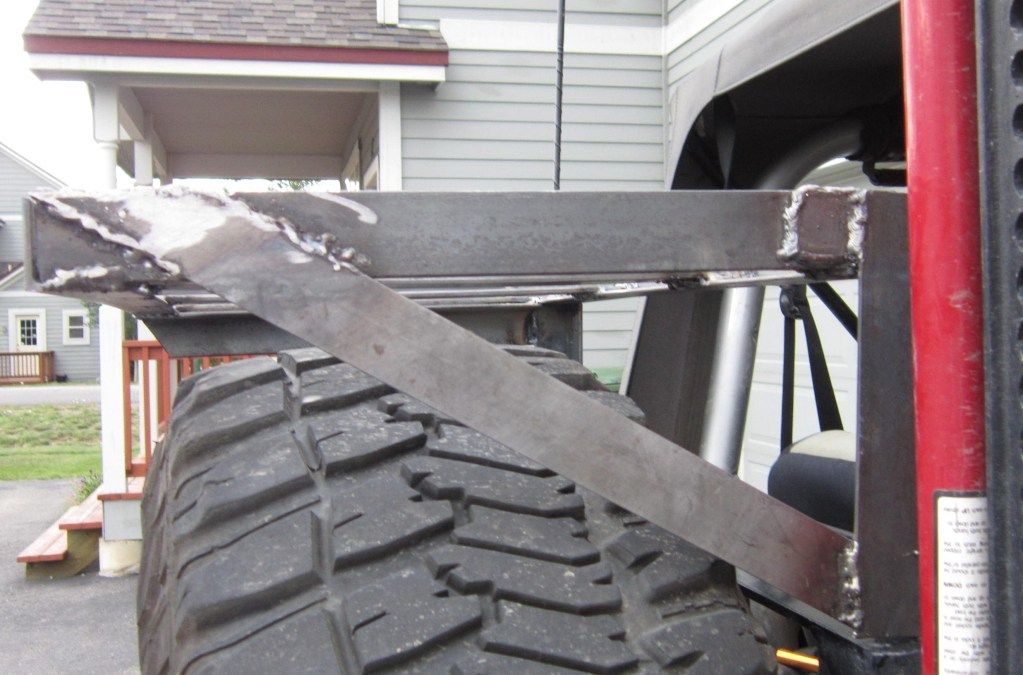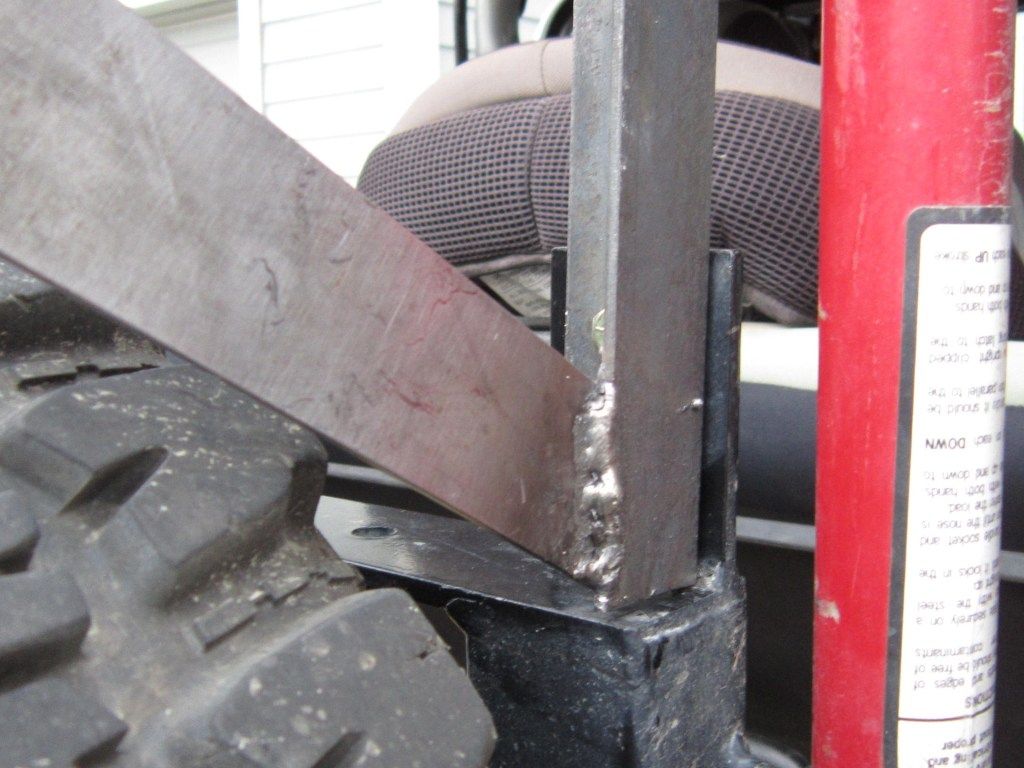 I bought some class 8.8 10mm bolts hold this baby on (not pictured).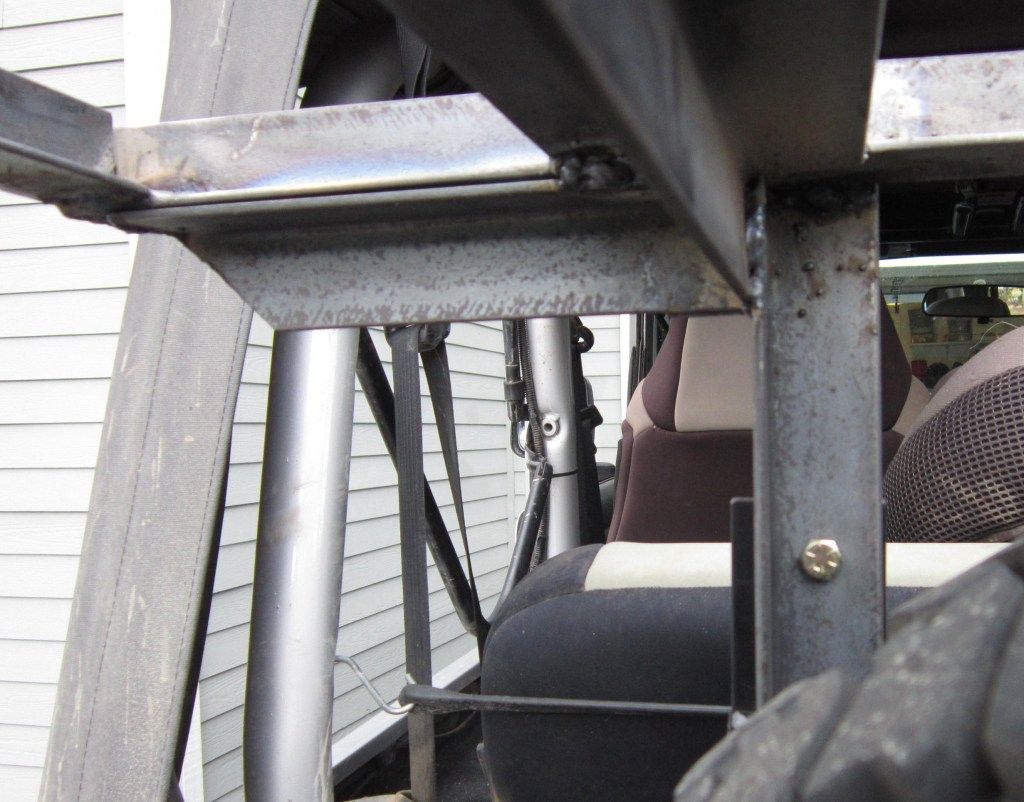 I seems durable enough to hold a cooler. It majically fits my largest cooler...
I spent some time with a flapper wheel cleaning it up but it started to rain so I was done for the day. Maybe paint next week.
What do you think guys? Will it hold a cooler? Needed supports?
I still think I might use this as an excuse to get a Rampage top anyways. Don't tell my wife...