Then my parent's went on vacation and asked me to take care of their dog. That was going to leave me with 4 days, a garage and another vehicle (for when my jeep was under the knife)....its time to install the armor.....
The night before I went to my parent's to watch the dog...my dad's car died on his drive home from work....that put a kink in my plans......but I went on with it anyway.
I figured that it would take me 2 days to to get all the armor installed on my jeep....hahaha, that wasn't even close.....
After 5 hours of cutting, I got my first fender flare off. Ruv-Nuts are EVIL!!! Then I went to work.....the next day I spent another 10 hours and got the other 3 flares off....
Then it was time to install the armor....
the rockers went on real easy....I did them by myself with a few clamps...it wasn't terrible, but I would suggest recruiting a friend for help.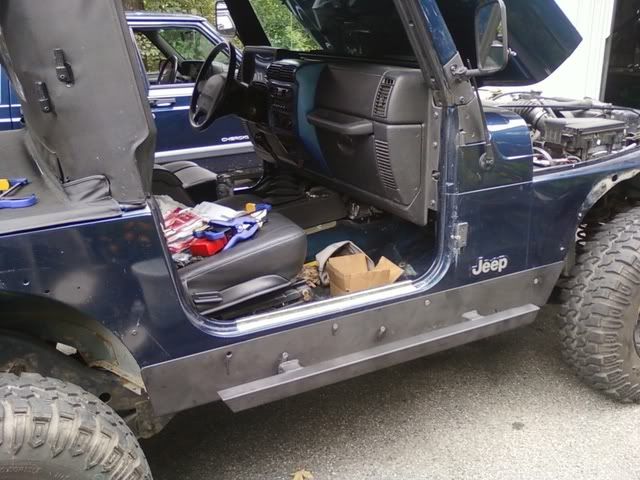 Then I moved on to the corner armor. These were a little trickier. The riv-nuts they supply with the corners are a pain to install. I would suggest drilling the holes, then putting some thread lock on them (the outside) and then tapping the in carefully and setting them. Then spray the bolt itself with some PB Blaster so they go in a bit easier.
I had some trouble with my first one, I didn't set it correctly and the bolt doesn't go in all the way. I had to cut the head off the bolt. The other ones went in OK....I did snap the head off the installation tool on another one, but I used a set of pliers to get the stump back out.
One side done....
Then I re-installed the fender flares....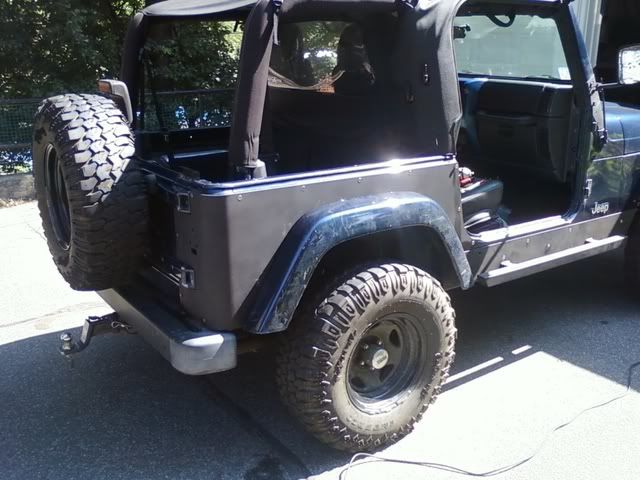 The other side actually went smoother then the first, even with the crushed corner...
All done...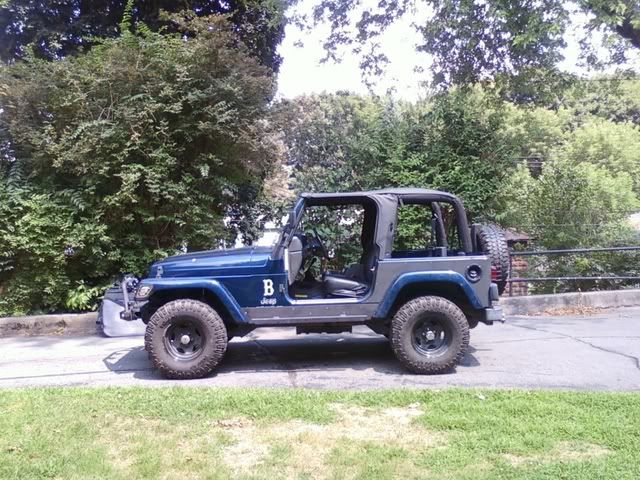 In hind site...I should have painted everything satin black. The flat black looks more like a dark grey and doesn't look great on the jeep. Next spring I'll repaint everything (hinges, armor, hard top, flares) satin black.