First time Jeeper here guys and not the most mechanical dude around but looking forward to learning some things with this 1990 YJ I got. Everyday my wish list either grows or the order on the list changes for one reason or another.
The first change which came as a surprise was the wheels and tires. I had a new set on the wish list for end of summer 2014 but I came across a set of Dick Cepek DC-1's with 32" BF Goodrich tires that were on a jeep that kissed a big ole oak tree at speed and twisted the frame all up. The price was right and I just had to go with it.
So here are the first pics of me personalizing my YJ.
So here is a shot with the American Racing rims and mixed bag of mud tires the Jeep had when I bought it on New Year's day.
And here are a couple of shots with the new wheels on her. The beach shot was taken in North Widwood NJ and was the first time I had her off road since buying her.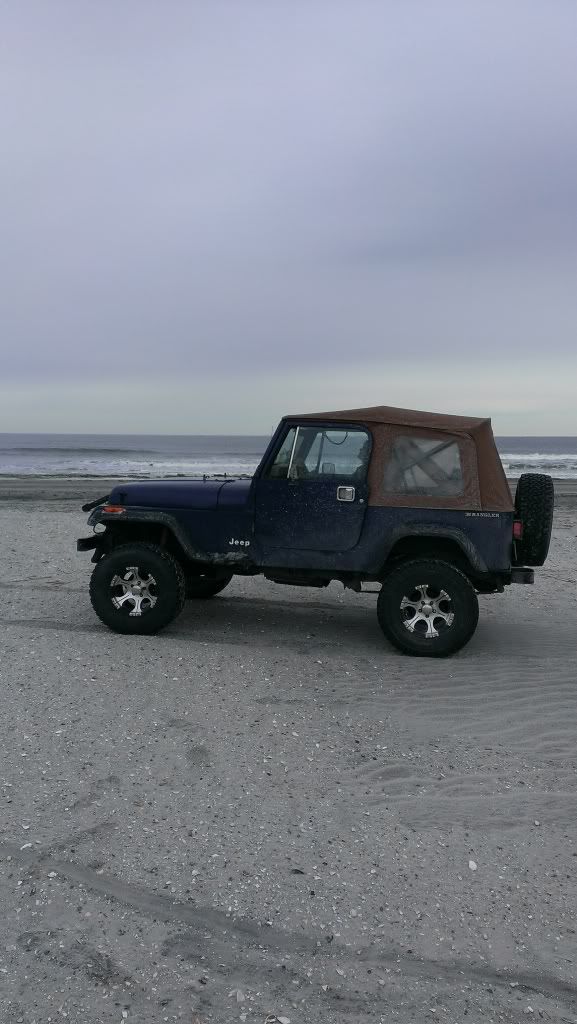 Things could always change but I think the next change is going to be to get rid of the plow mount and put the 12,500 lb winch from the F-250 I used to have on her. More to come as it happens.