one more sad thing about the YJ is it didn't come with a front driveshaft. I pulled the cover to make sure the gear ratio was the same as rear and to do a general overall inspection. well, the diff was almost completely dry! the ring and pinion are pitted pretty bad, quite sloppy, and there was a bit of metal in the bottom. but the diff still works. brakleened, re sealed, and topped off with fluid. went for a spin and the next day both axle seals were leaking. after a bit of confusion of the different seals for a vac disco dana30 and a non vac disco dana30, and after making a couple of special "seal pressing" tools, I got those changed out. need to do the pinion seal as well and then find a front driveshaft.
gear ration appears to be 4.10:1, which is odd considering it is a 6cyl 5 spd. im thinking past motor swap vehicle?
here is some pics of the front diff apart: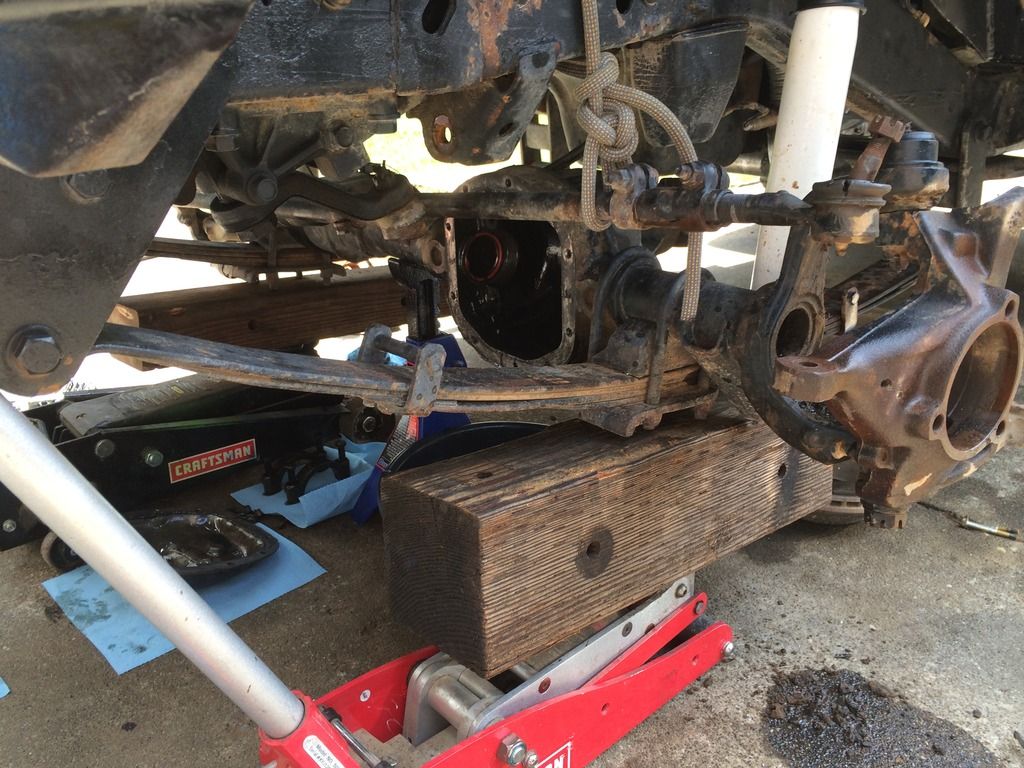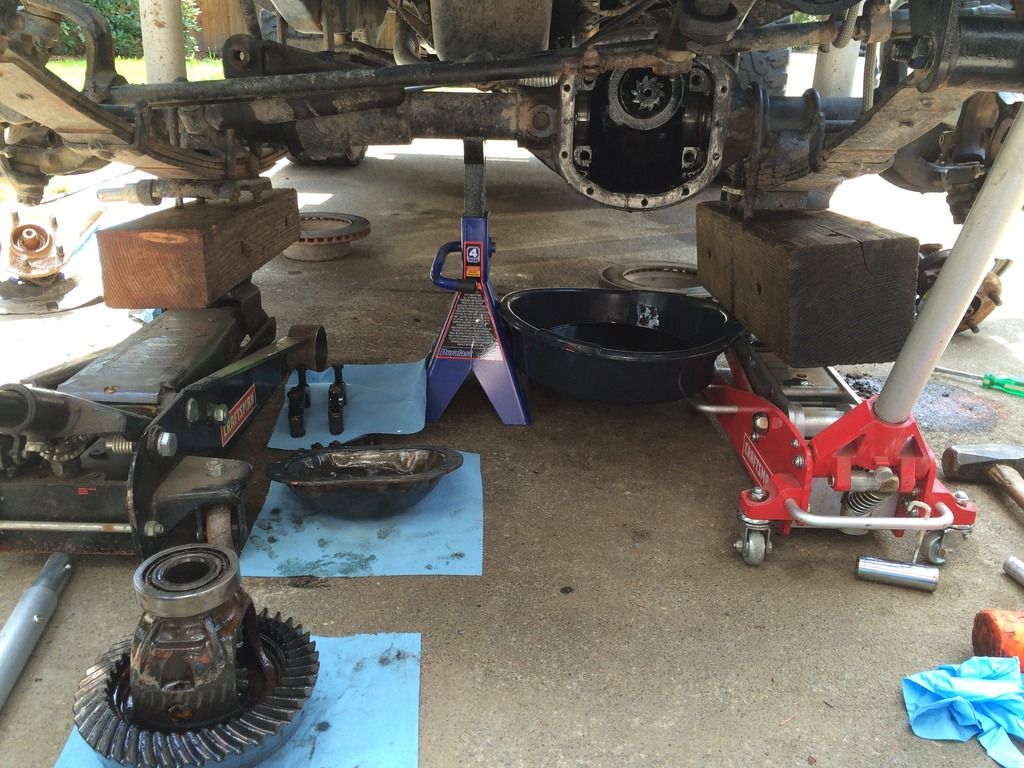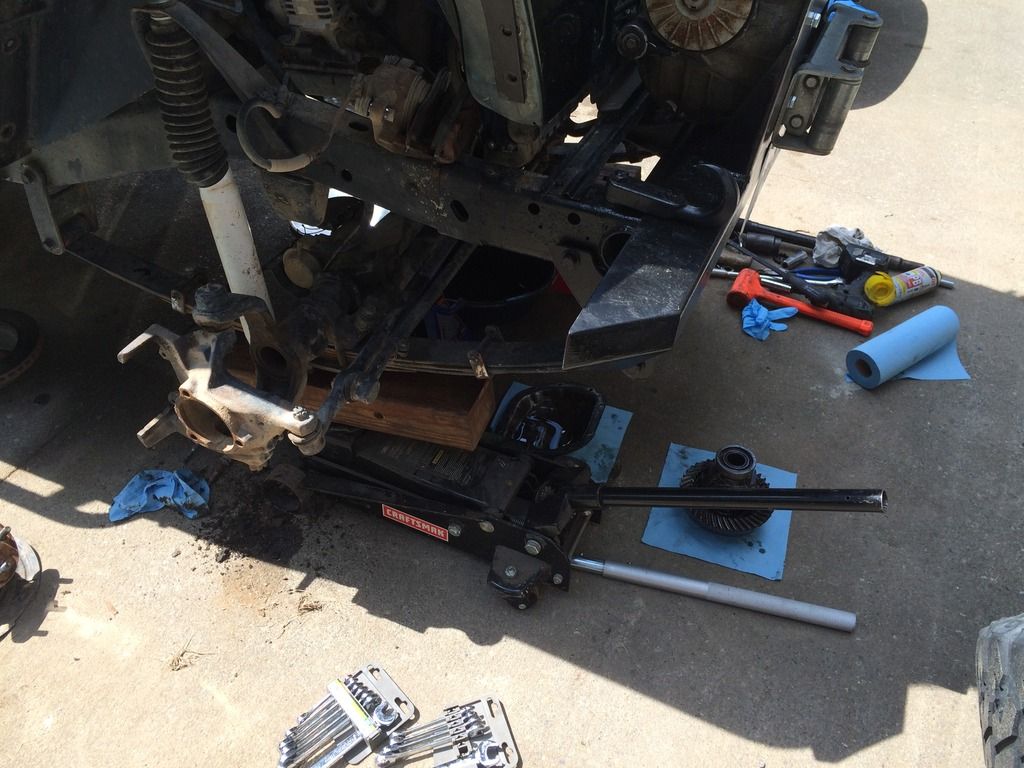 thanks for viewing up until now!
commence TJ front end swap bashing.
-Sean