On Thursday my Rola Carrier and my bumper came in
Had to assemble the carrier in order to get the bumper home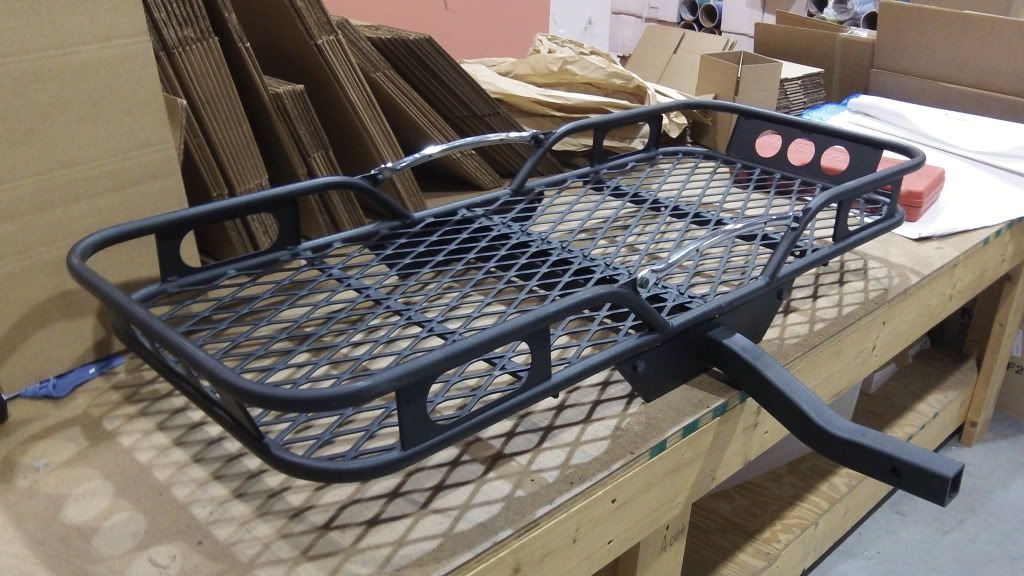 That evening I changed out the bumpers and almost had the winch mounted but the bumper didn't come with any bolts for the winch plate??
Here's a pic the next morning of the new Rampage bumper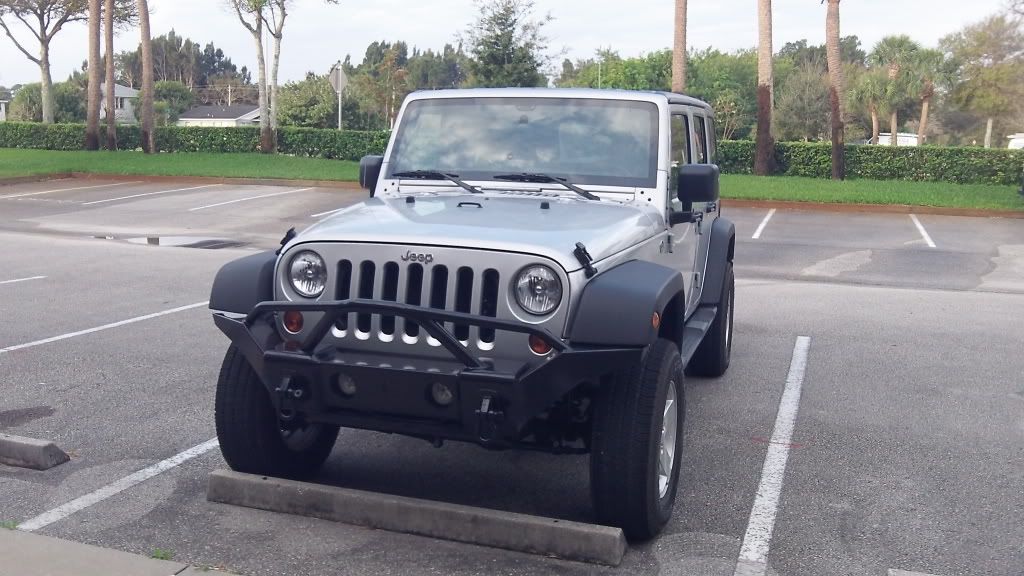 I got the winch mounted last night and went out and re-spooled the line this morning
I also bolted on the Rugged Ridge Hi-Jack tailgate mount
Next on my list is to install my exhaust spacers and trim the pinch seam. Hopefully I'll get those done tomorrow.
Oh yeah, almost forgot (actually can't stop day dreaming about them
) I ordered my new tires this morning and they'll be in first thing Monday
. After looking at several different ones I decided on 35x12.50r17 Cooper Discoverer STT's on my stock rims. I got a GREAT deal locally on the tires and I'll just upgrade the rims once I knock down my mod list a little bit more.