My 2012 JKU Sport 'SilverStreaker' in all her stock glory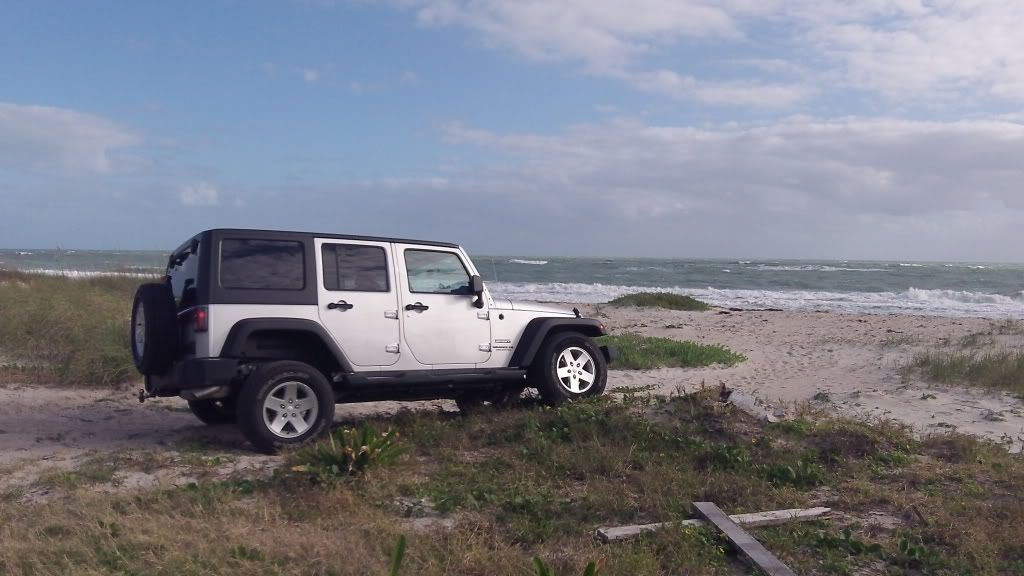 Well my build has officially started.
Here's a rundown of what I've done so far and what's planned.
Simple and Quick Mods:
Installed
rope handles and grab handles in the back for my two boys.
Here's the write-up
http://www.jeepforum.com/forum/f96/b...-kids-1292497/
Installed
- Spidertrax 1.5" wheel spacers
Installed
- TeraFlex 2.5" BB from Krawl Off-Road
Installed
- Mopar Slush Mats
Installed
- Rampage 86510 Front Recovery Bumper with Stinger
Installed
- Rugged Ridge 8,500-Pound Winch with Steel Cable and Recovery Gear Kit
Installed
- Cooper Discoverer STT 35x12.50r17 on stock rims
Installed
- MBRP Spare Tire Bracket Reinforcing Kit, MBRP Spare Tire Relocate Bracket & Daystar Bump Stops
Installed
- KC Light Windshield Mounting Brackets & KC HiLites 121 SlimLite 130-Watt Long Range Lights
Hitch Carrier
- Rola 59502 Steel Cargo Carrier w/ light kit and locking anti-rattle receiver pin
Next Up:
(wish list)
KC Slimlite Fog Lights (for the bumper)
Snorkel and....