Well this idea came about well over a year ago, had quite a few stumbles, then has been sitting for a few months. With 2 kids who are getting bigger and need to take more stuff, this basket idea came about. As we all know there is ZERO room behind the back seat.
This is a prototype - back story - a buddy and I are kinda in the works to start a business if you will mass producing various items, this was kinda idea numero uno. Now that it's on here - not sure how I feel about it.
Anyway, the base part bolts to the tailgate, and the top frame part is removable, the basket is a Bestop brand basket. It may end up on the trailer project, but we'll see I suppose. Once items are on the basket, there will be quite a bit of weight hanging off the factory hinges, and I don't think they'll be up to the task. Of course I do have a kinda custom tire carrierin the works, but that might be a while as I have MUCHO to do.
Again - PROTOTYPE... Sorry for the cell phone pics.
Isn't this just the cutest...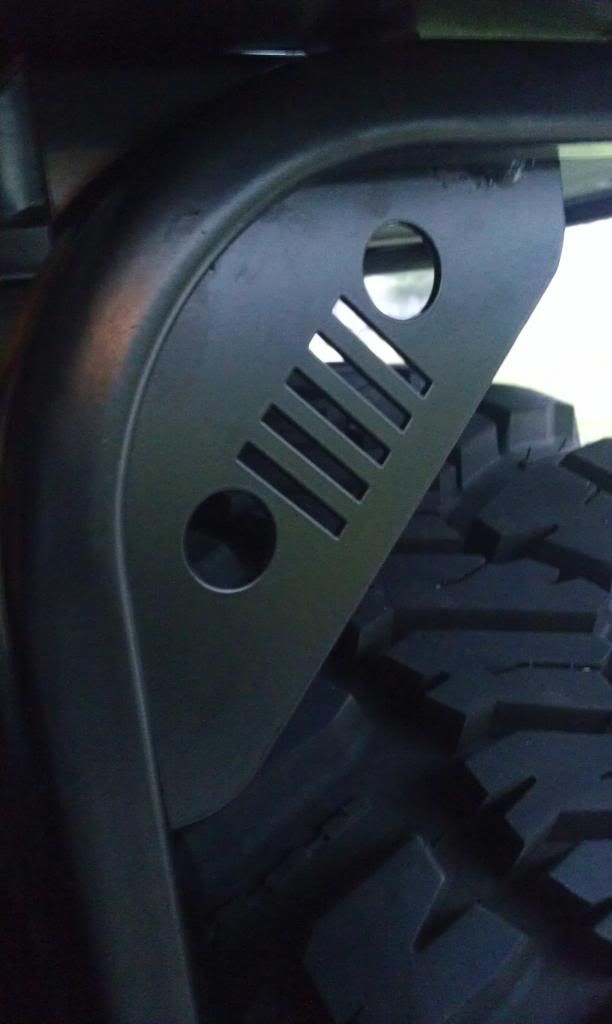 In other related news. Left work early on Friday to arrive home BEFORE my wife to find the Warn gas tank skid on the porch - BAM!
Waiting on sliders - gotta mock before fenders can go for paint. I did not time any of that right unfortunately.