Well folks, I am sad to report the trailer DID NOT make the trip up north.
I did pull it to South Bend to the in laws house and quickly determined it would have not been a good time to travel 3 hours with it. My TJ simply didn't have the guts to pull the extra weight. So... Looks like probably the next mod will be gears.
None the less, nothing cool, but some pictures of the sand.
While it was absolutely beautiful, the water was ice cold which in turn made the wind very cold. It wasn't until the last day where we could go toward the water without jackets.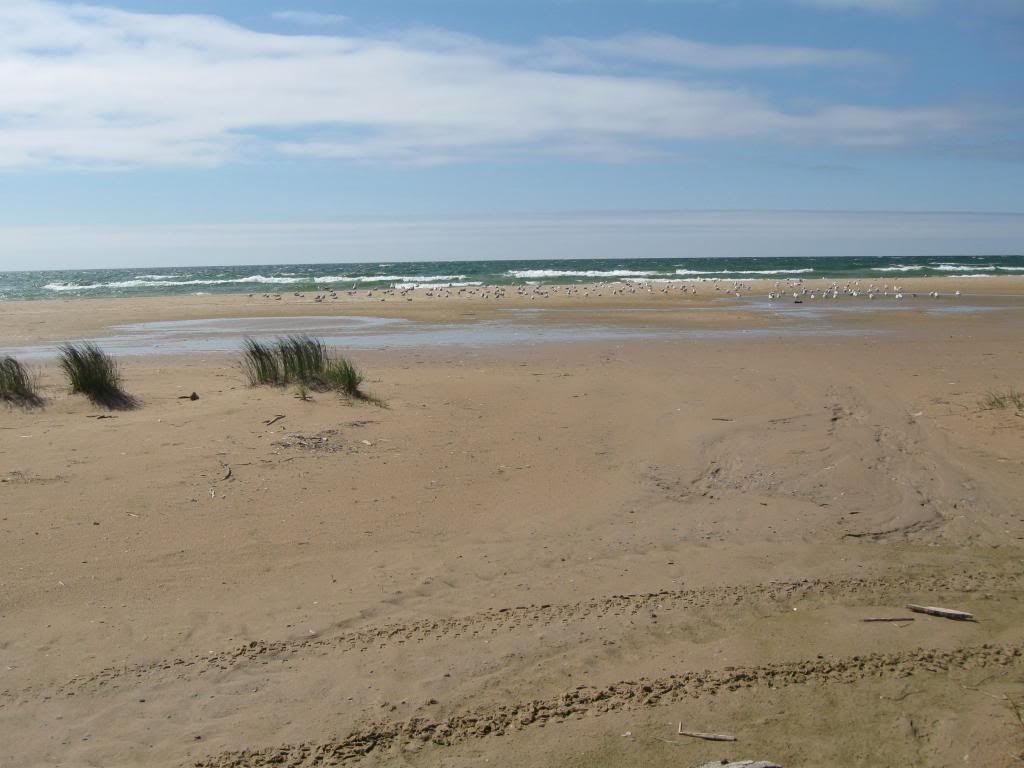 This must have been day one as we didn't spend much time on the dunes the first few days. We did quickly manage to blow the passenger rear shock on the Cherokee...seen with puddle under it.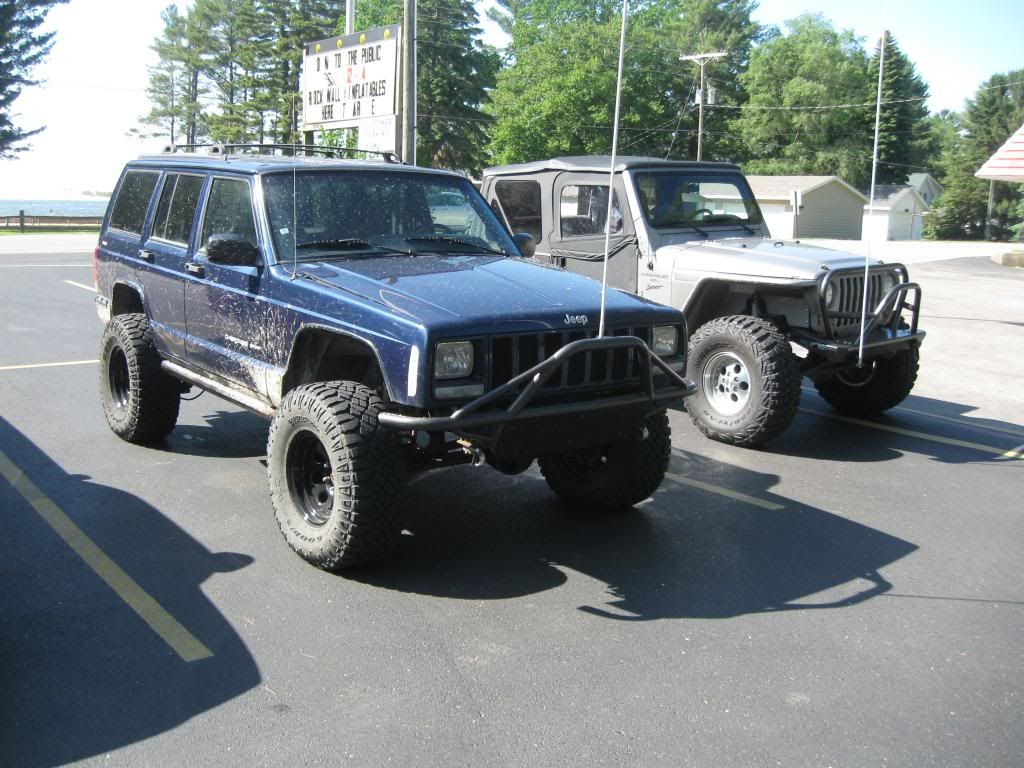 Again not impressive, but it's become a bit of a tradition that we flex out on this log. One of my sons favorite things to do.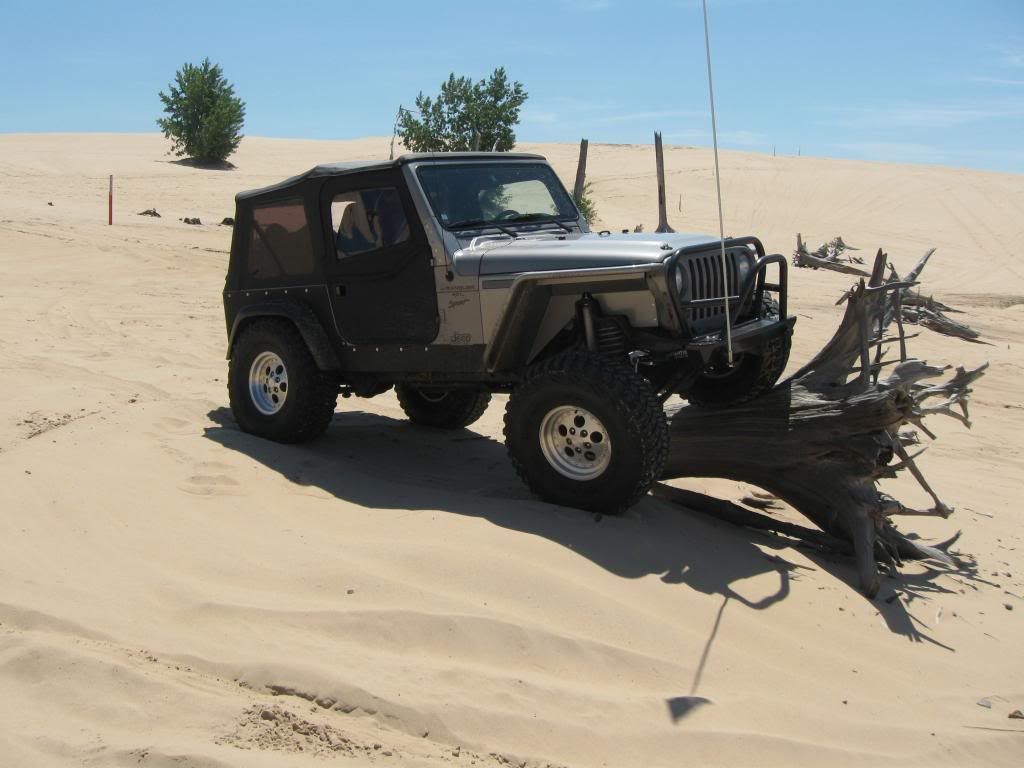 It's very hard to relay how high up "test hill" is, but you can see over all the trees in the background. For those not in the know - the "cool" thing to do is either park at the top of the peak, or park at the bottom to either watch the stupid, or cool - however you look at it.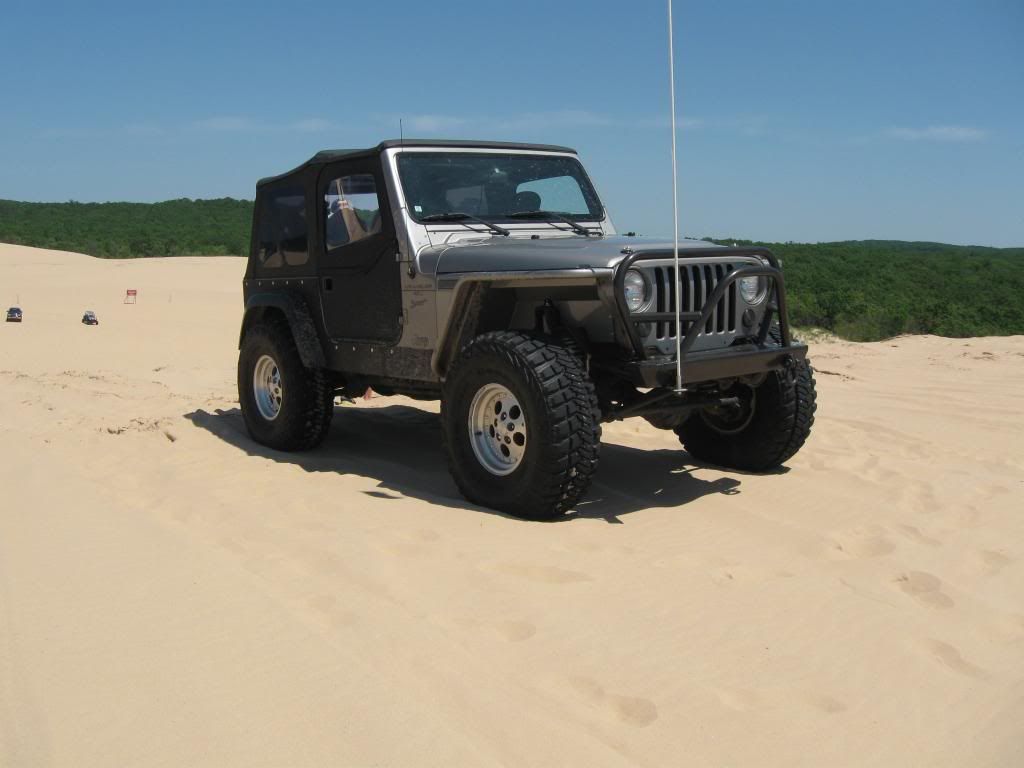 My buddy and I out to "get after it" as he calls it. This was actually just after a potty break.
The lake is just on the other side of those sand mounds. There is a line you must not cross, and it's roughly 1/2 mile long. Everyone parks next to said line and the other "cool" thing to do is cruise up and down this section..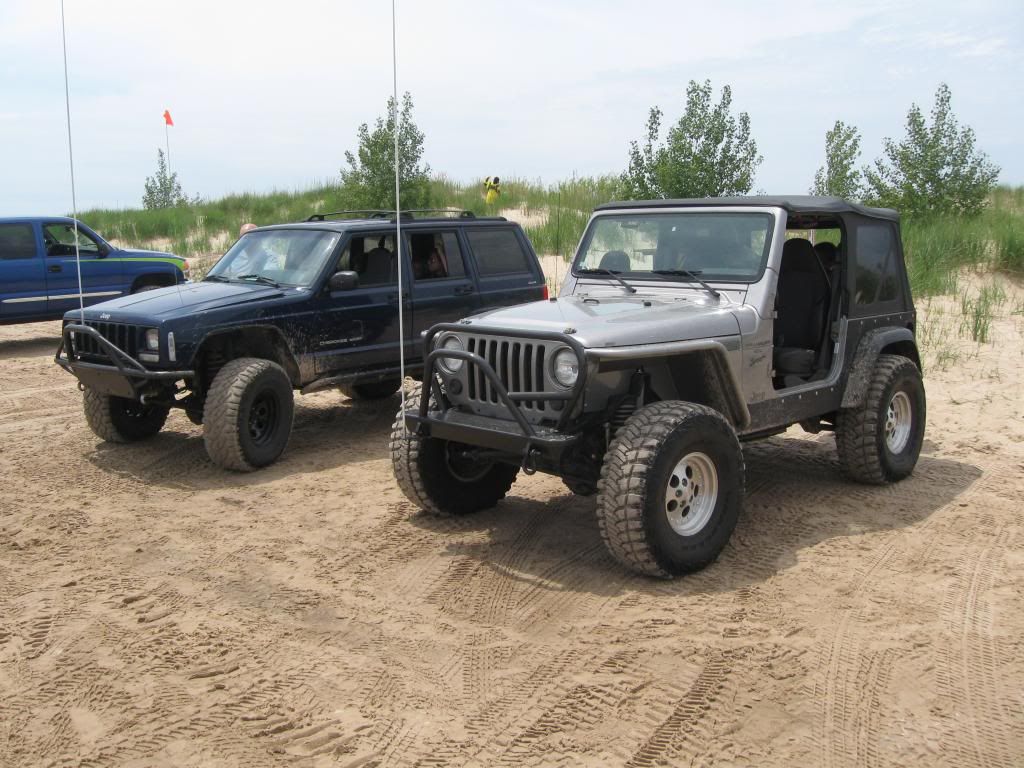 The kids were back at the house napping, so I went out to mess around in the trees and whatnot. Not impressive in the least, but I did get to take a look and check out my bumpage. Will need to address.
On the lower part of sunset hill. We come to obviously watch the sunset, but typically we take a family picture here as well.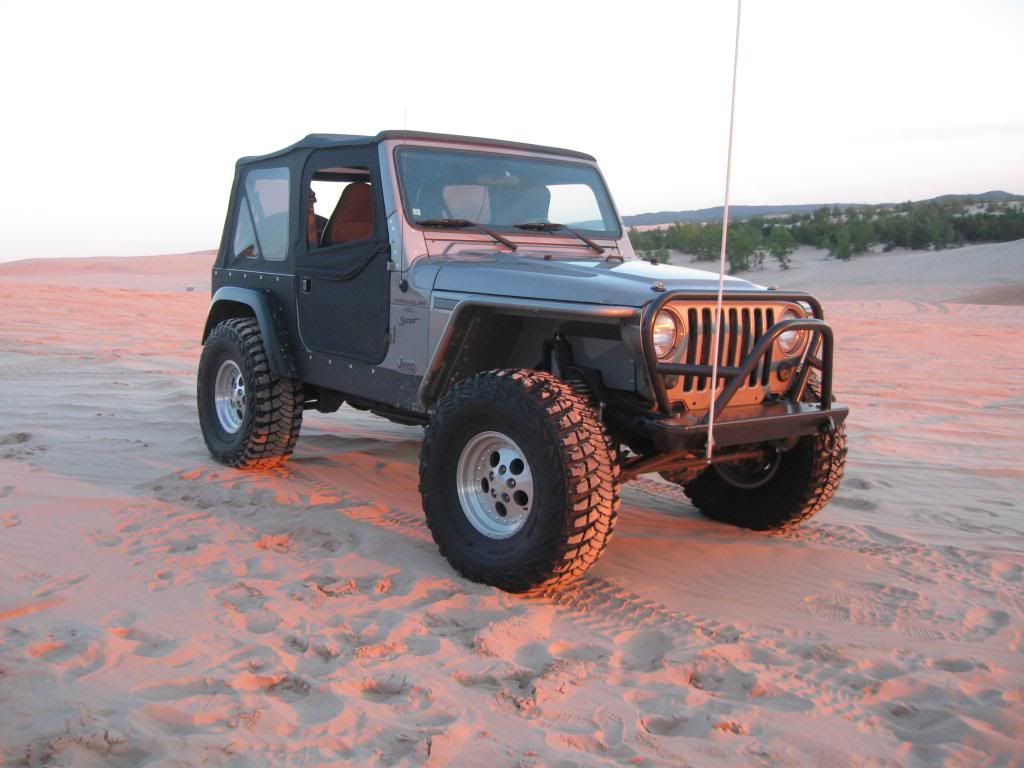 The Jeeps with their sunset glow..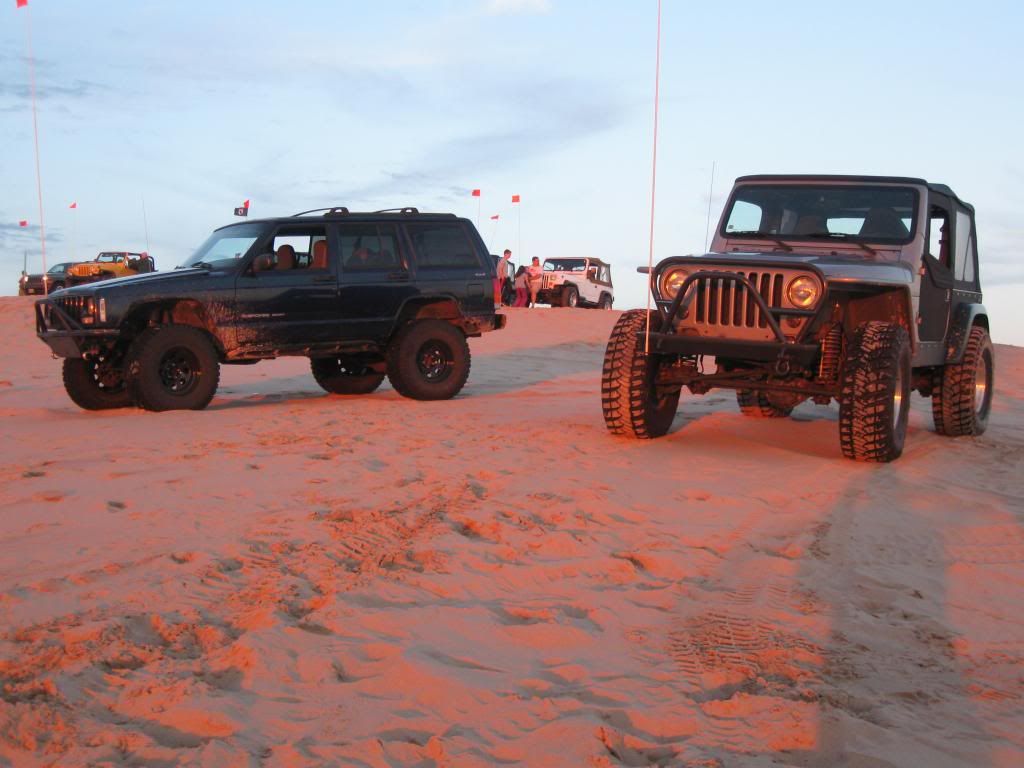 My peeps growing up!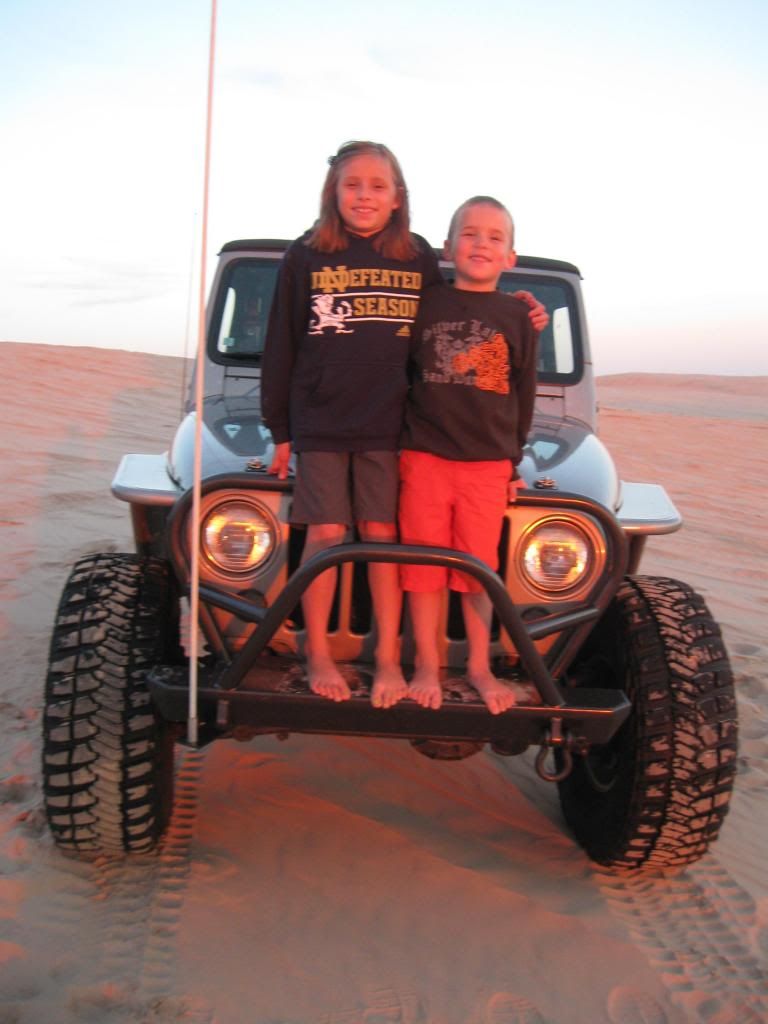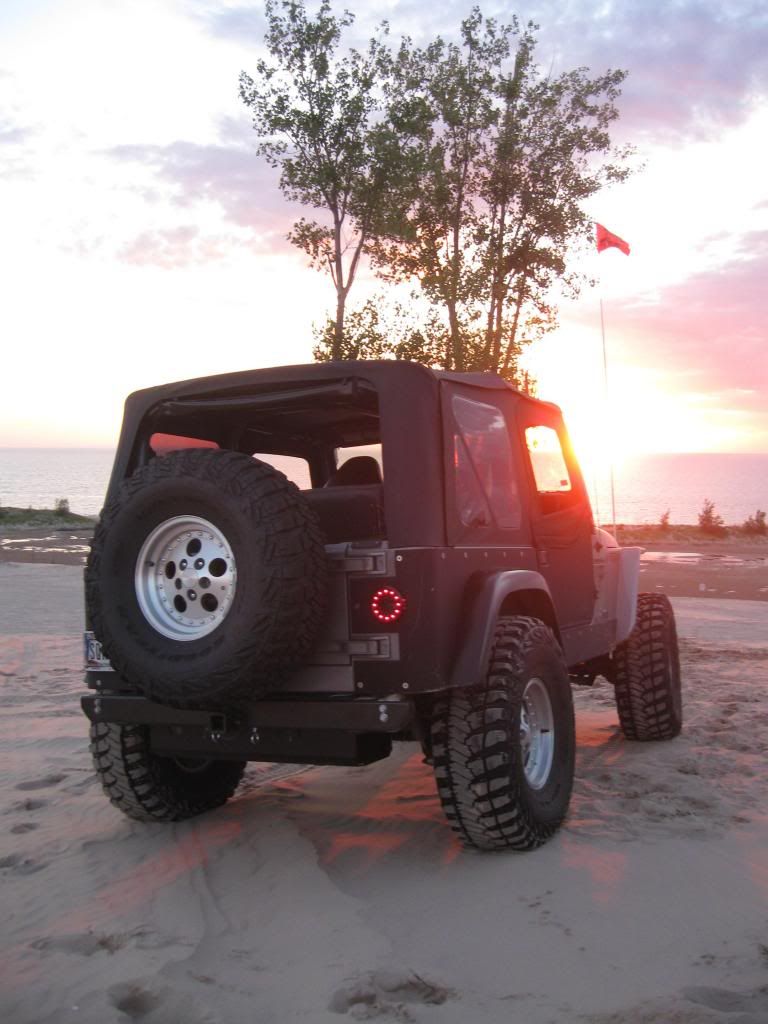 That's all. The wife thinks she might want to go up again 4th of July weekend, but I think she may just be talking. I certainly don't want to drive the Jeep again that far so quickly.