A Indiana Silvertone TJ & Trailer build
---
Hello there!
Ironically I've seen a crap ton of silver TJ's here lately, thought I would docment a few changes that I have already made, and am planning to make.
Seems like the proper thing to do, but here is the most current picture of my Jeep: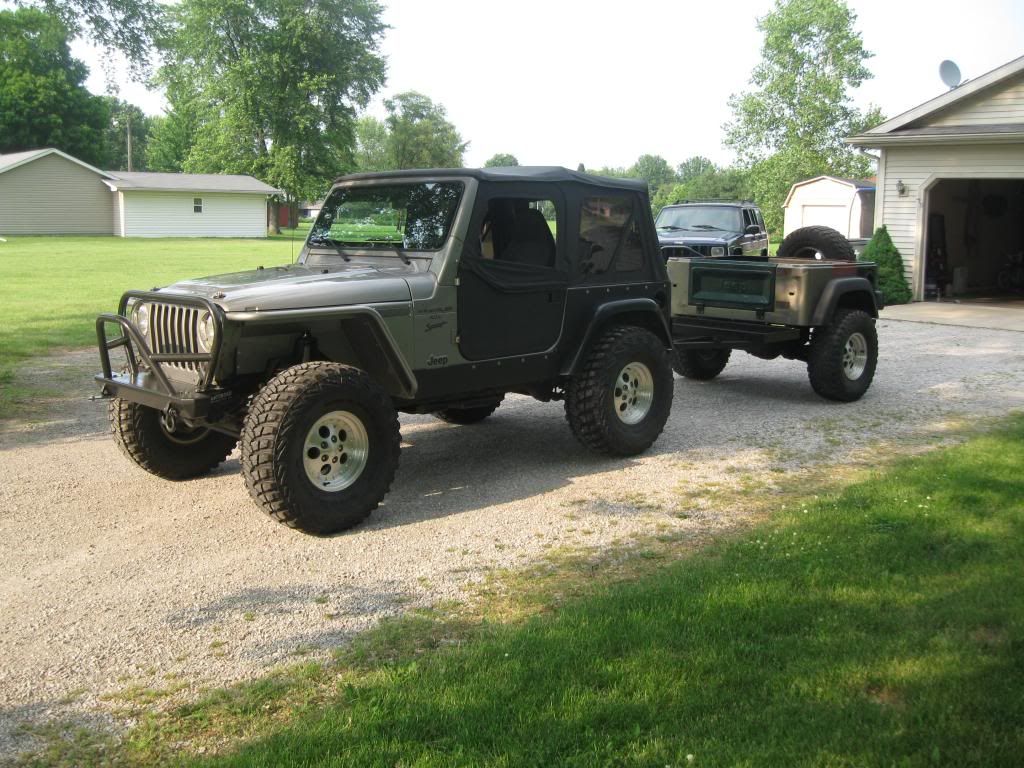 Badlands Dec. 1st 2012, toys for tots run, with my son Degan, 4 years old.
I picked up this Jeep early early January of 2012. It was already "built" per say, and the gentlemen I bought it from actually lost part of his left foot due to diabetes I believe. Being that he couldn't push the clutch in anymore, I got a really decent deal on it.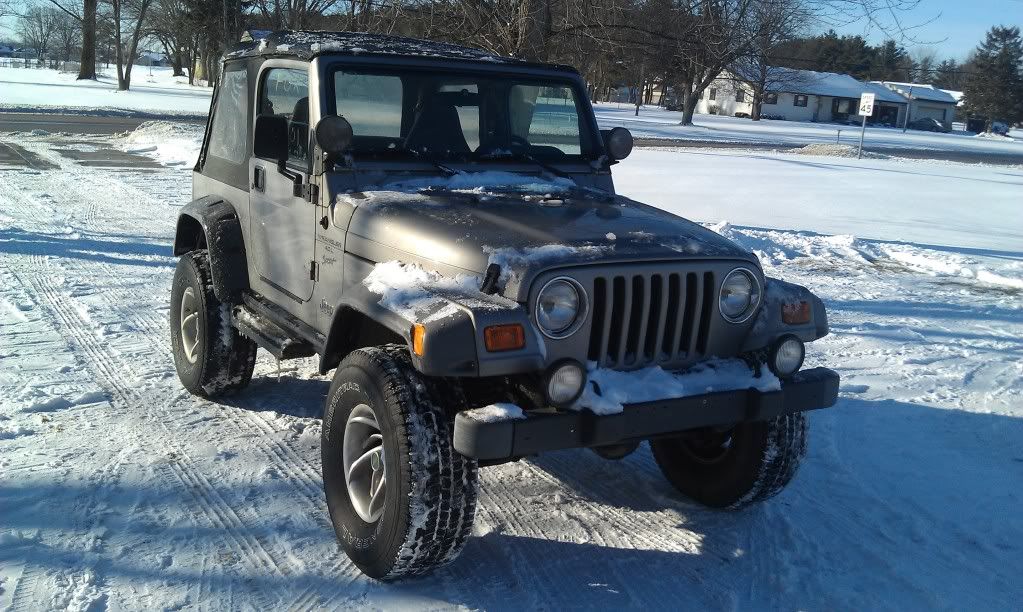 It was obviously a sport, NV3550, 44 rear, 4" skyjacker lift, mismatched 33's on aluminum wheels, some aftermarket lights, FIPK kit, bushwackers, some sort of rock slider type deals, and a few other things here and there. 127k miles. The soft top was smoked, a couple tires wouldnt hold air, windshield lights were smoked, a couple rust spots, and awesomely enough it had low oil pressure once it got warm. Guy supposedly had taken it to a mechanic and had the pressure checked - came out good - so must have been a sending unit problem...we'll touch on that more later.
First thing I did was gut the pretty nasty interior. Somehow got $75 bucks out of the carpet on craigslist. At the bottom of the console there was actually an old mouse nest..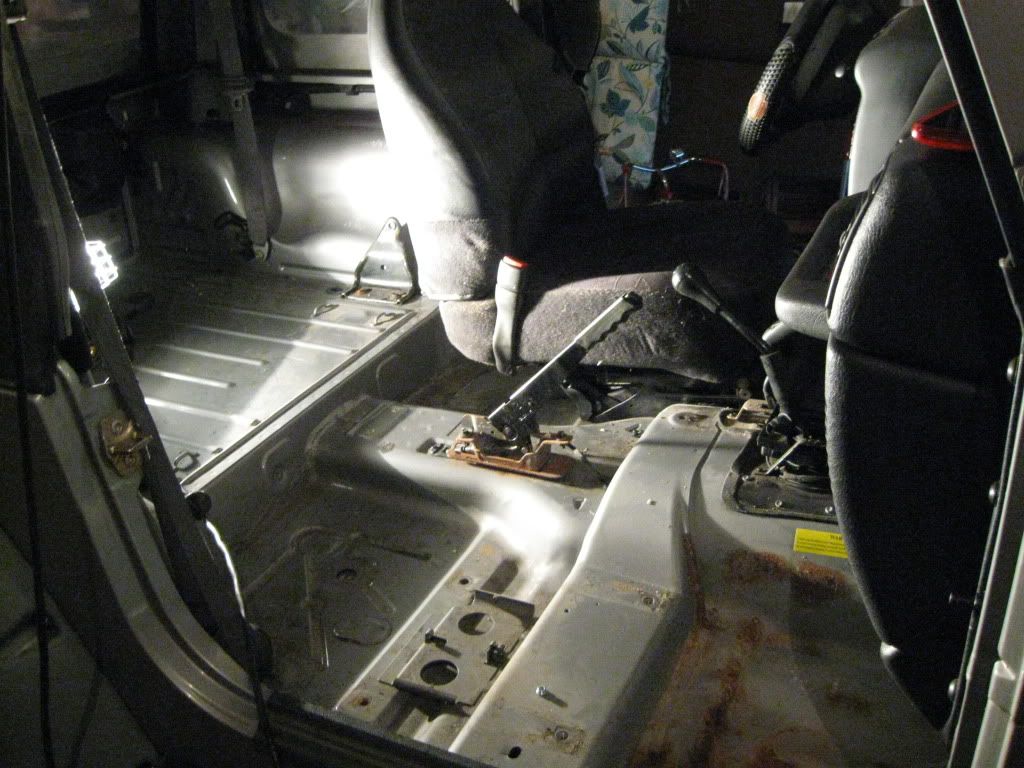 Pictures never do justice, but here is a box of stuff I pulled out/off of the Jeep.
Next it went over to my buddies house to get some sort of spray in liner stuff.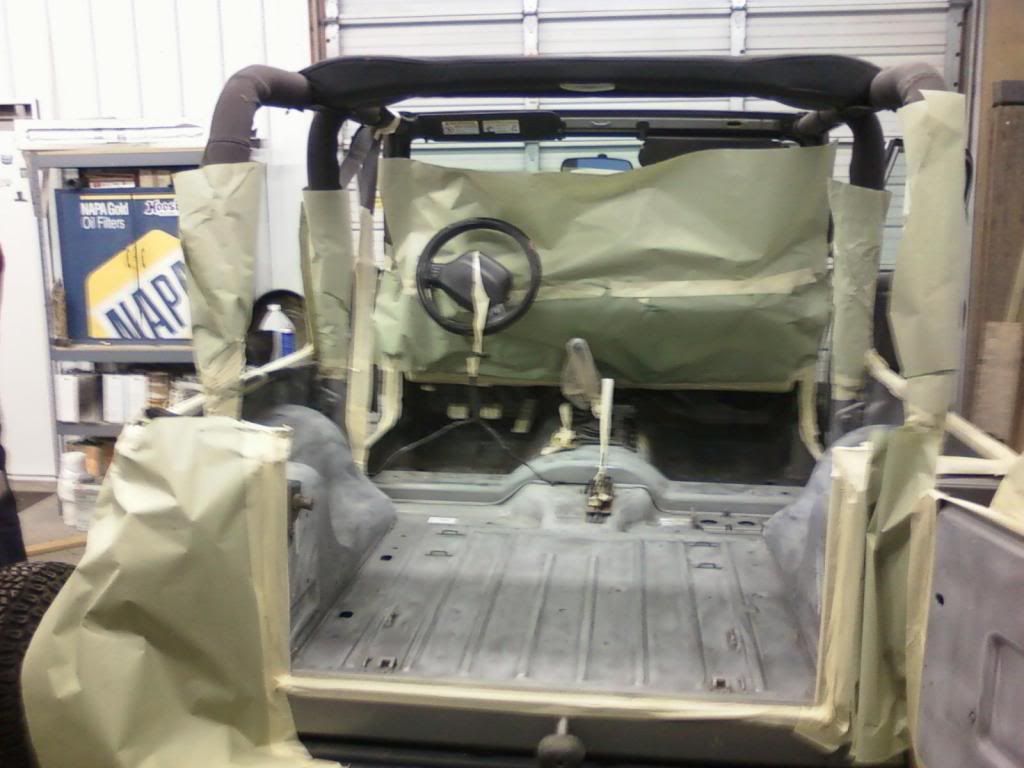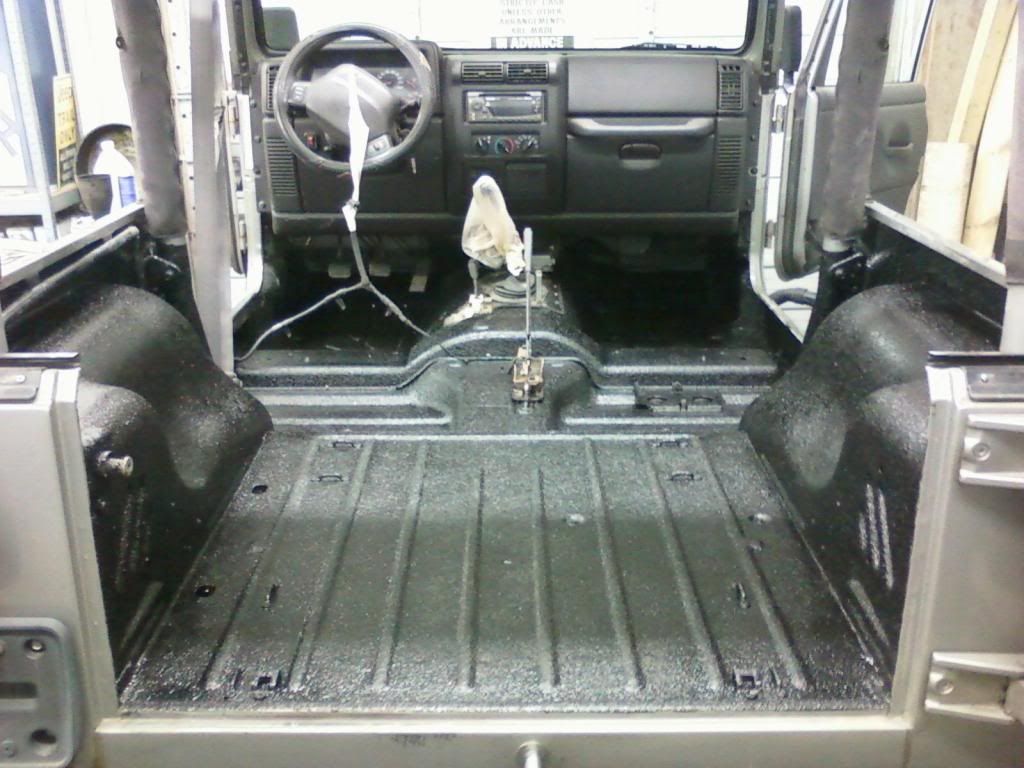 Next post coming in a second...