No paint on the sliders yet....
In different news, I have been timid to wheel without a spare lately plus I have been dealing with some other stuff that is not needed to be mentioned on here.
Anyways, I have been setting aside money for the tires and was about to make a purchase after this last weekend when I found a tow rig for a decent price.
Details (have not drove it yet):
7.3 turbo
5 speed auto - freshly rebuilt tranny (from a good shop)
small leak at the pan from the engine
250k mileage
daily work truck for a granite install company
D70 rear
cleanish interior, power locks and windows
not rust in bed under laying liner
heavy towing bumper
fully welded receiver hitch
5 wheel ball in bed, fully welded in
no body or frame sag
no bad rust below (owner said it was kept inside at night)
overload springs to be barely used
looks like some horrible fiberglassing of the rear passenger fiberglass wide wheel well to the body of the truck (only imperfection besides little scratches that you would expect)
dont know the year
I should be going to drive it today or tomorrow and make an offer if it is good to go.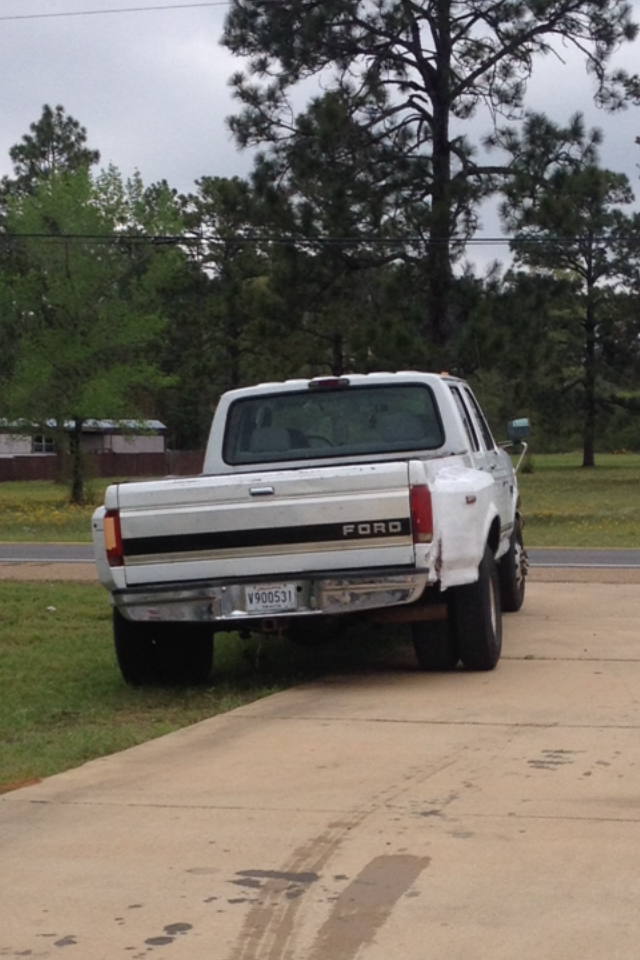 I think of this as a personal insurance thing (to get home after trail rides) and a way to allow me to beat the piss out of my jeep even more and I am told this is actually does better mileage than my jeep
More updates to come if bought. Oh and they only want about what new set of 37s would cost - not sure if this is a great deal or a timebomb....