Quote:
Originally Posted by
G Beasley
I so wish I could have made it down South . Look forward to the pictures ...
We have these comps every november and anytime you can make it, I will show you the southern rocks. The picture don't do the place justice but sadly, this place is an abnormality in my neck o the woods.
Chris, Matt, Court and I walked the course with another competitor which we couldn't figure out (sandy bottom and rock and roll), then we realize it was flat rock, so I went rock and roll which was badly dug out and wasn't as bad I as thought. I needed some spotting but gained a bunch of confidence in the rig.
Then the race. You might want to turn the sound completely off. Action starts at 50 seconds
http://www.youtube.com/watch?v=watch?feature=c...&v=y9zmpg-y4cQ
There is another video to go but I haven't seen it yet. The passenger u joint lost a cap and was broke by the time I got back to camp. Thanks again for co driving Chris.
The mod class was next. Some of you that read 4 wheeler mag might recognize this one.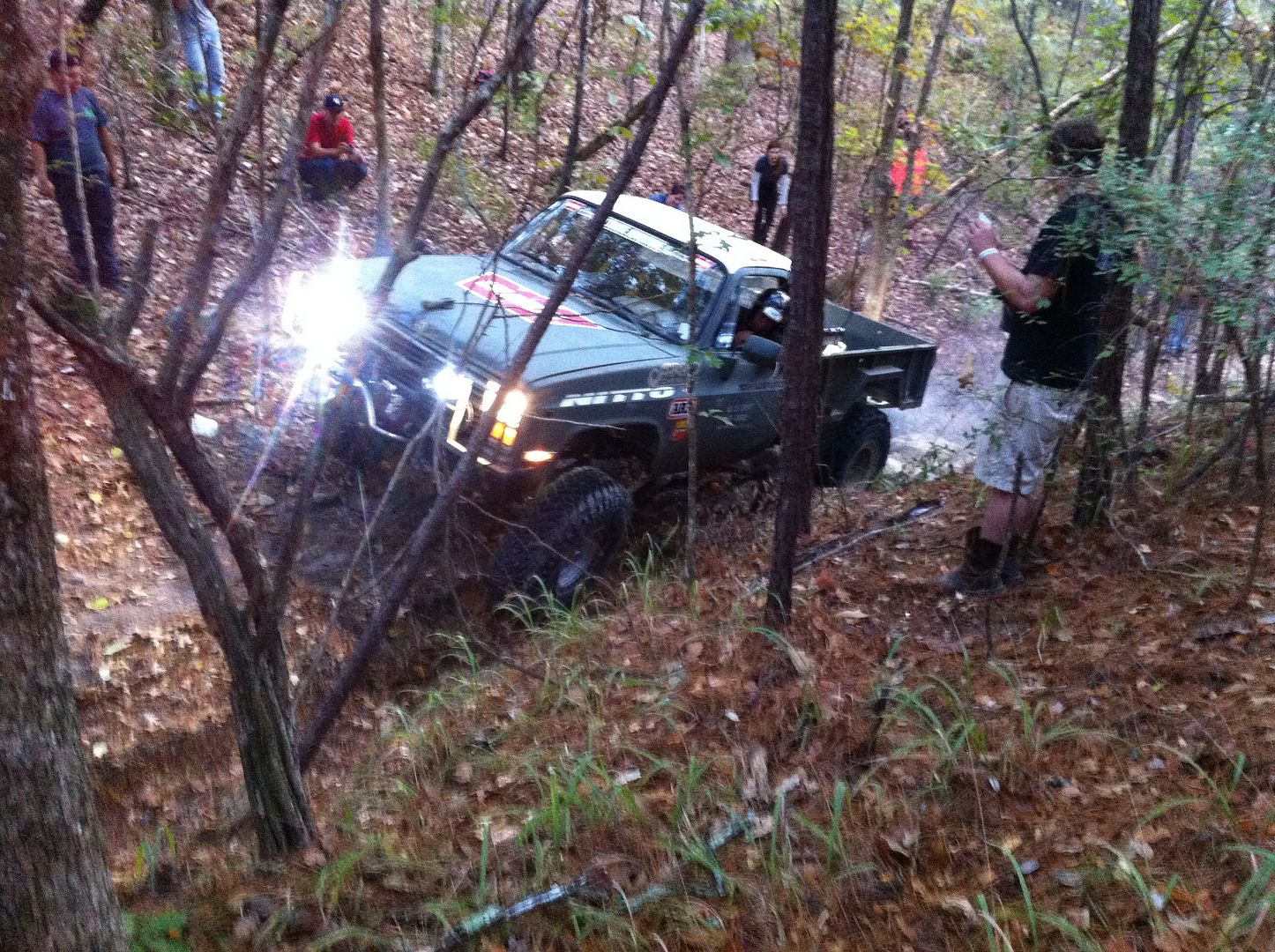 After this, I screwed up the first u joint installation but lucky had a friend bringing a second one to camp that morning. Ended up using what I call a ball joint clamp and couple of sets of hands and was back together before the start of the next race (spectator). After that Tim (stretched CJ-5) and Steven (crazy FJ) went wheeling who are both on 39s.
This was coming around bus top.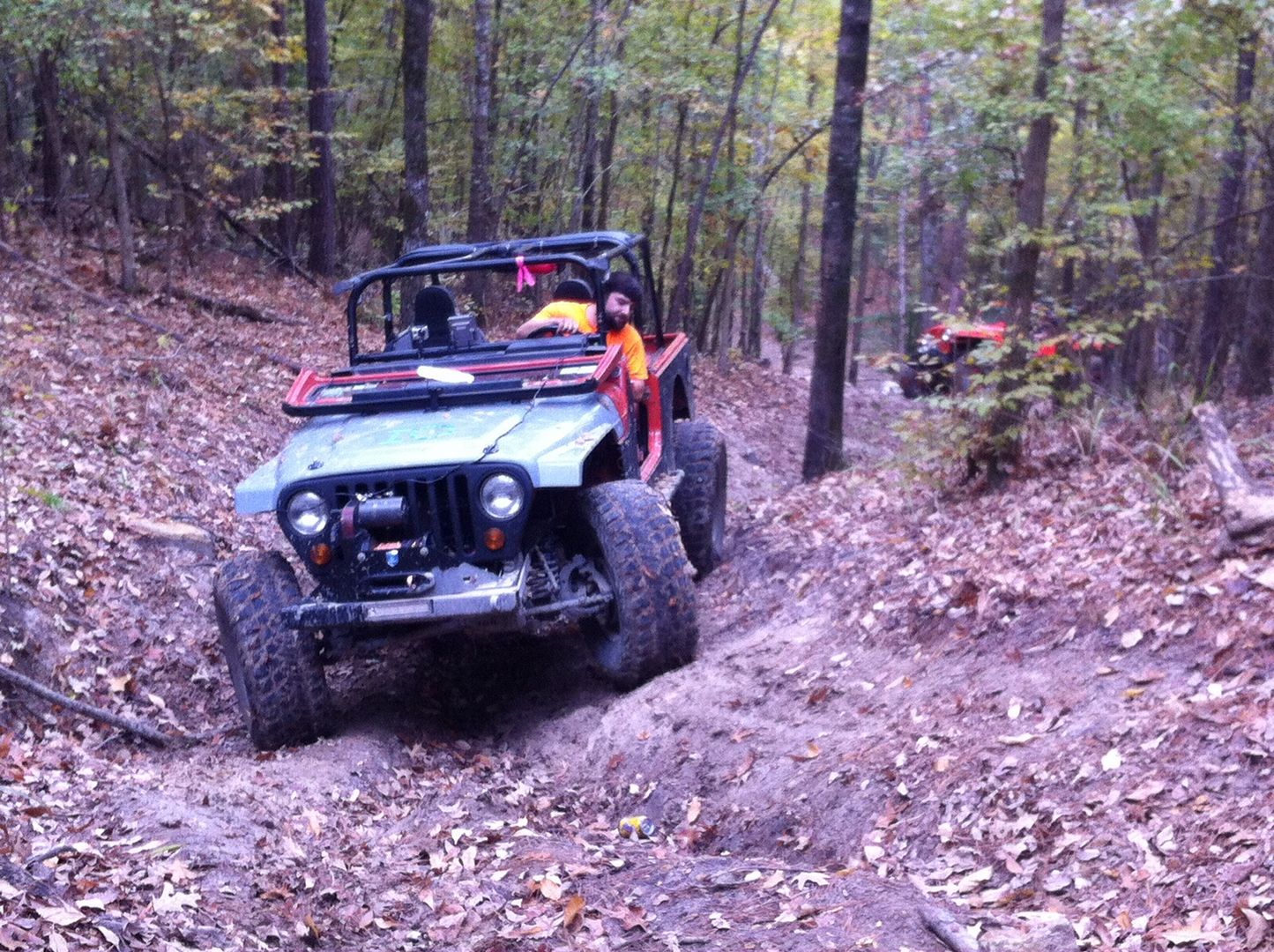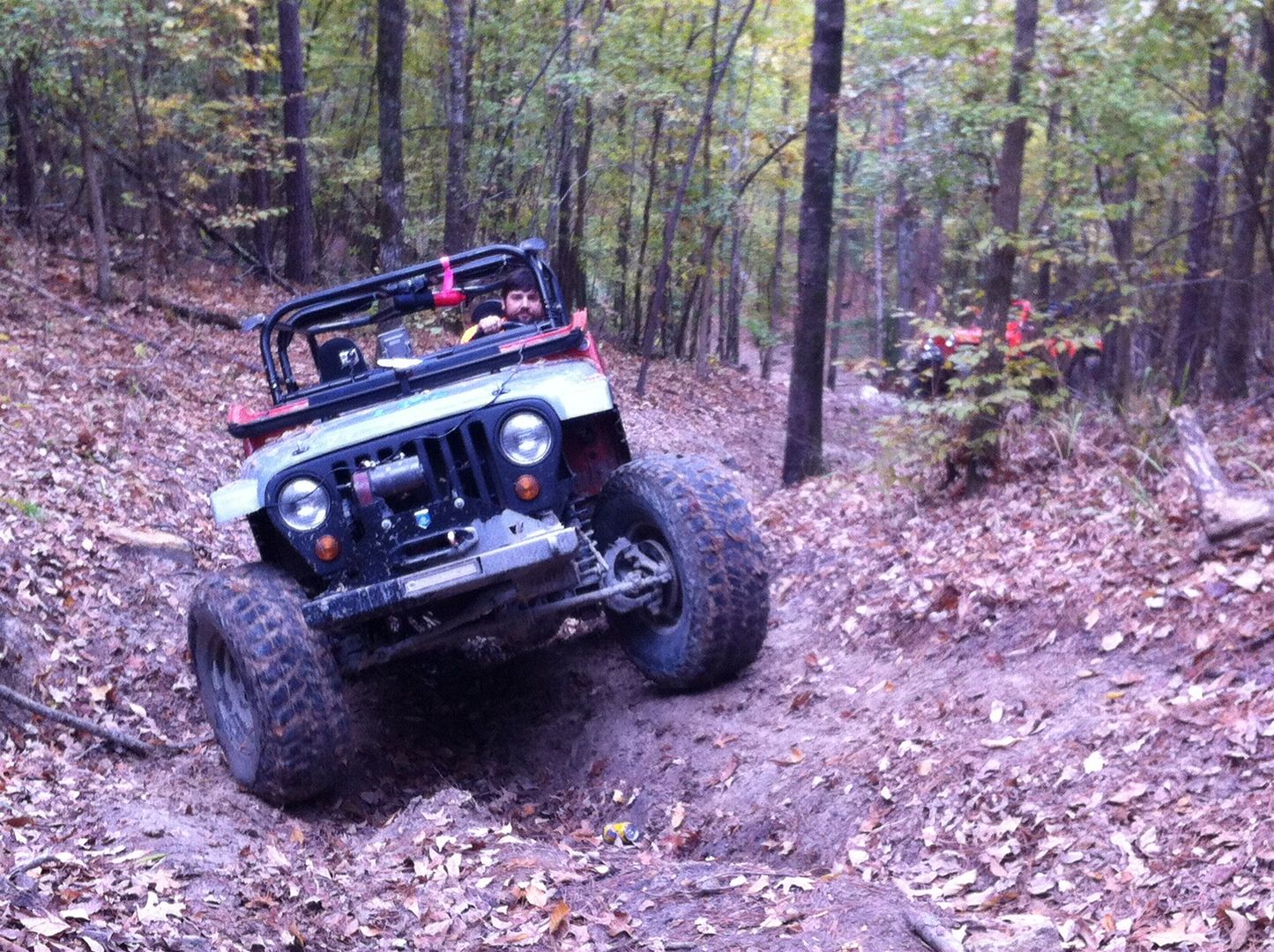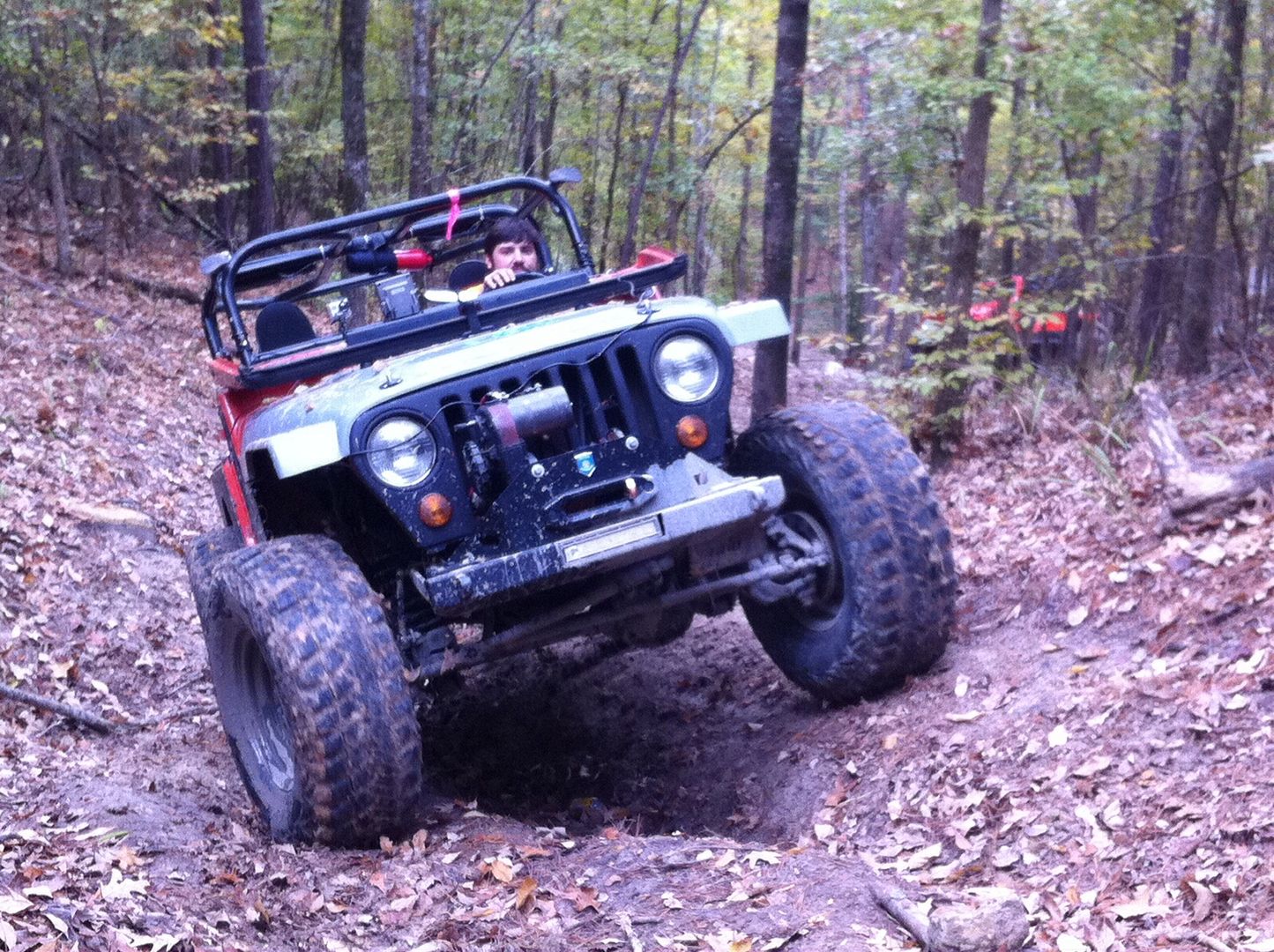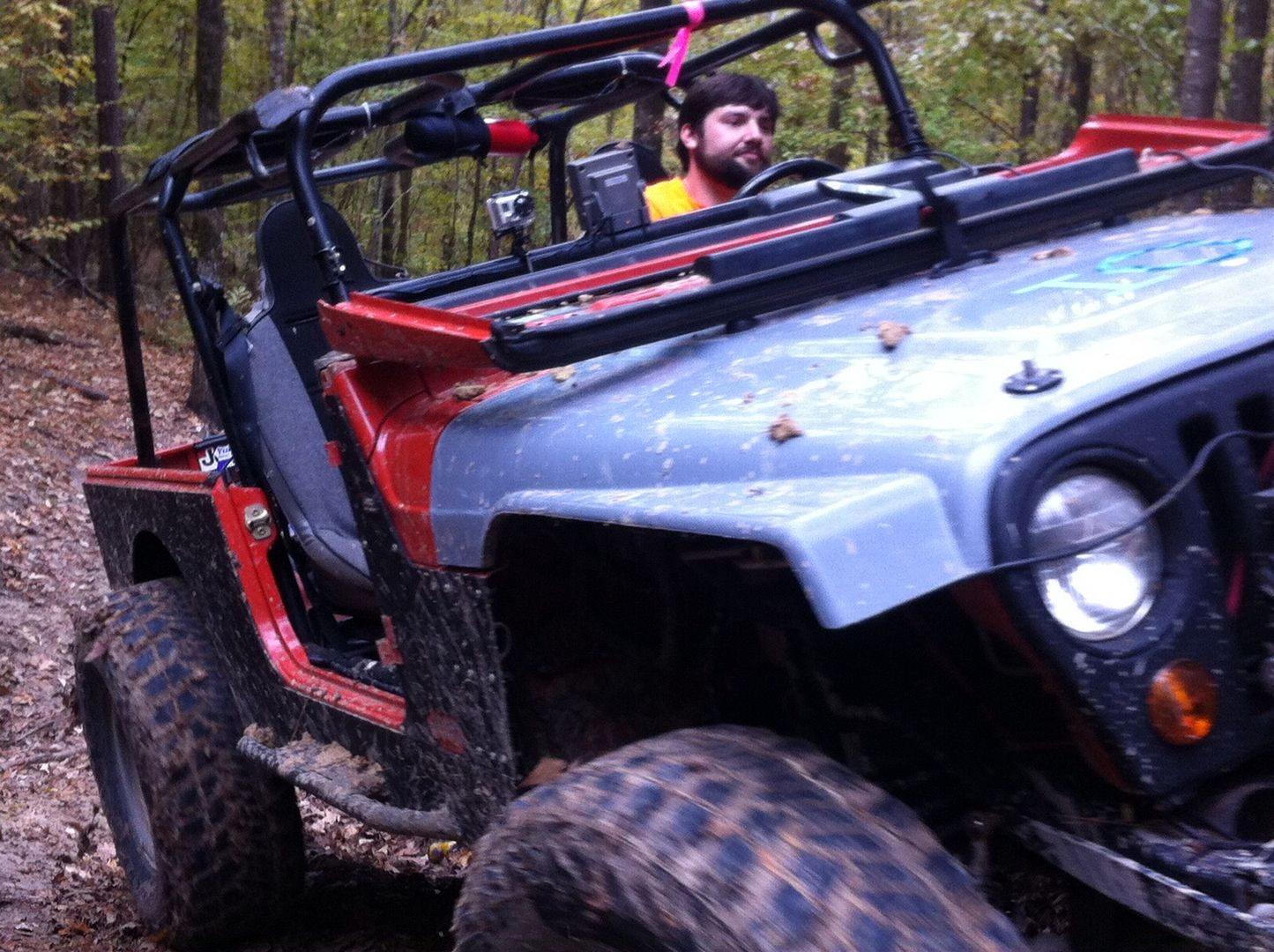 And the group later that night. The FJ is orange and black too under the mud.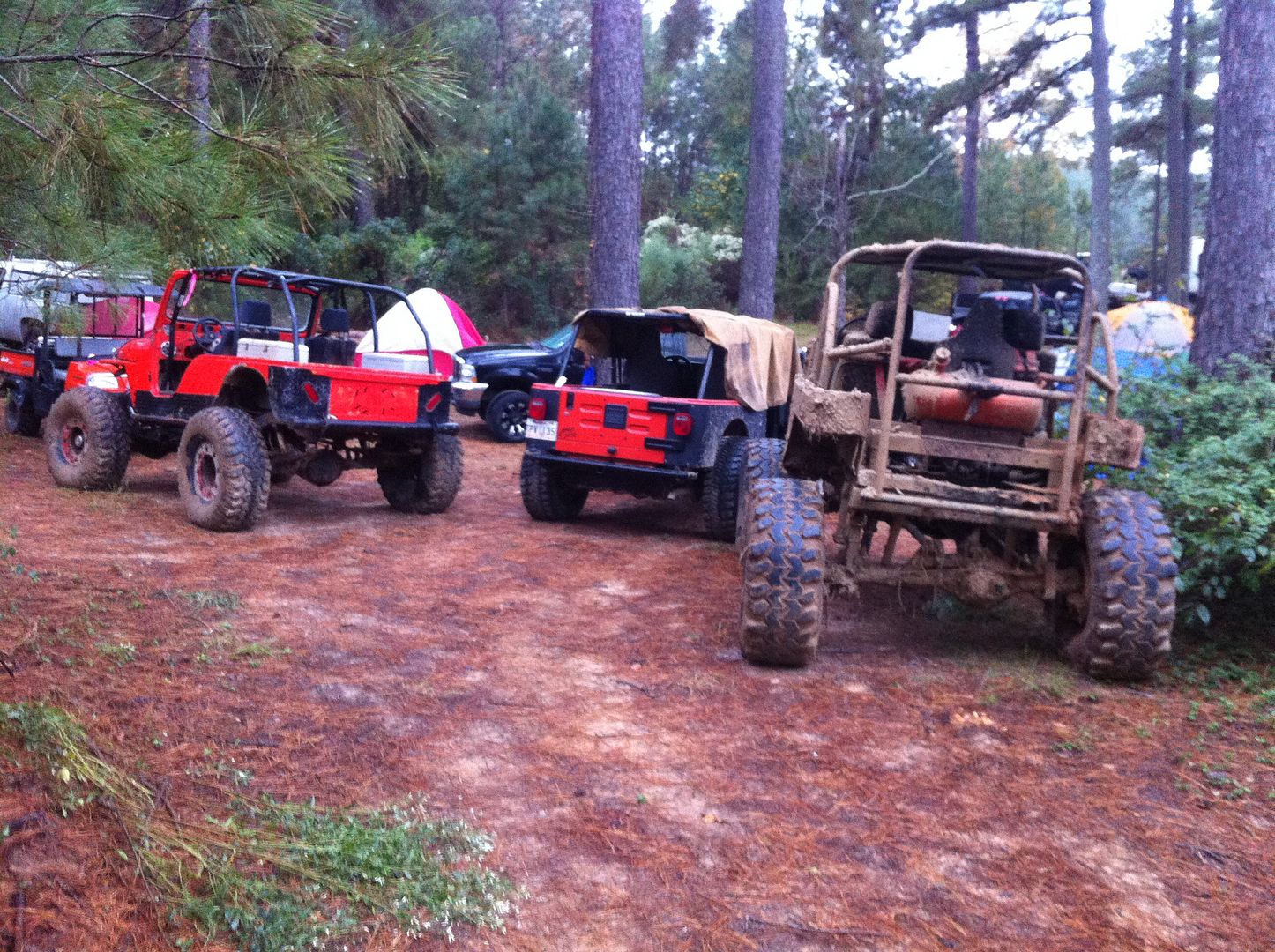 That is about all the pictures I took but I did see this little one. Notice the height compared to the jeep behind it. Built for a kid to match a much bigger crawler that the owner has. This one is on 31s, yota axles, Sami case and a 2 stroke. There was another tube rig on 35s that I could fit in but didn't get a shot.
After that, the last race happened. Then I parked my jeep to ride in the yota. Here is another shot crawling up the big ditch.... After we found the one and only mud pit on the property. We were both covered bad, you should have seen the looks we were getting from everyone.
The ceremony was that night. Turns out I won some hardware.
2nd on rti ramp in my class (stock mod), third in the race. 6 seconds off the leader. 2 seconds off the second place but I was in first when I finished which is why I got a bit loud. I received second over all with 13 total in this class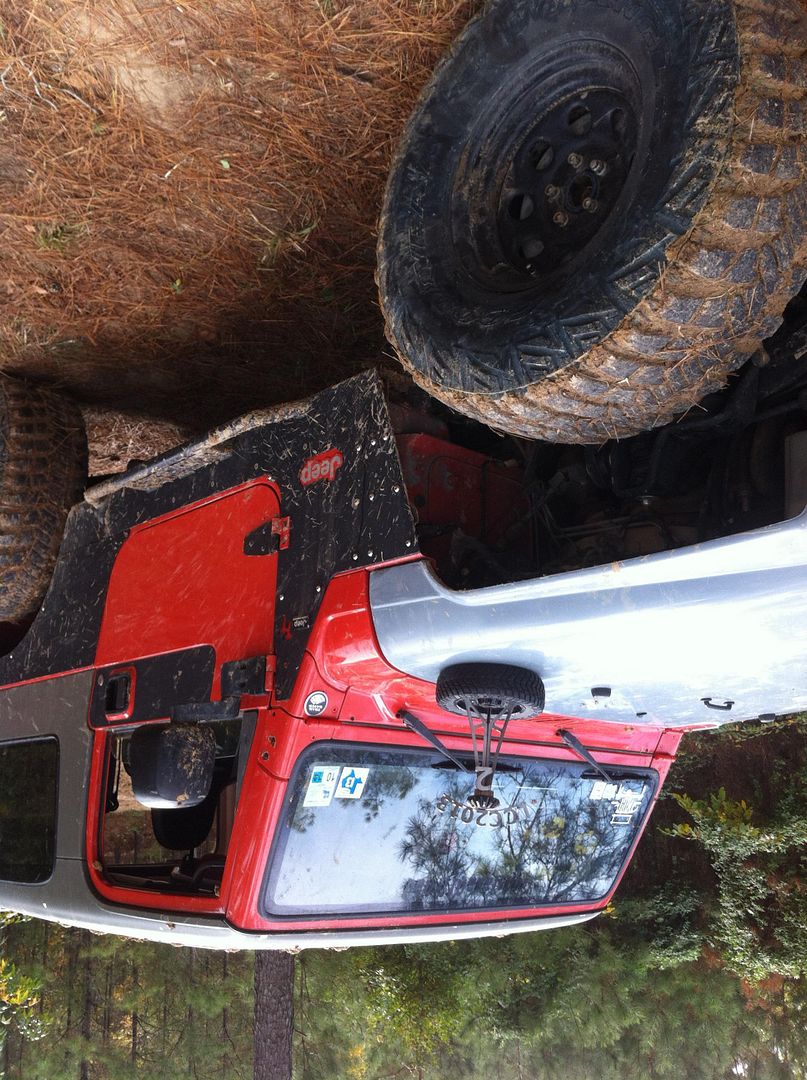 And then I tried to get a fall picture on the way home.