Well, after the winch was working I did a few more things to be ready for next weekend's wheeling.
Replaced all the hardware on the new bumper with grade 8
Removed stock rear flares
Aligned driver door
Fixed rattling glove box
Tightened every armor bolt
Then mounted passenger seat (driver had a rip which my mother is repairing). Used the mastercraft seat adapter bracket. Retained stock slider and cross brackets that needed trimming to work. Soon, I will get a set of harnesses and a cross bar behind the seats to mount them from.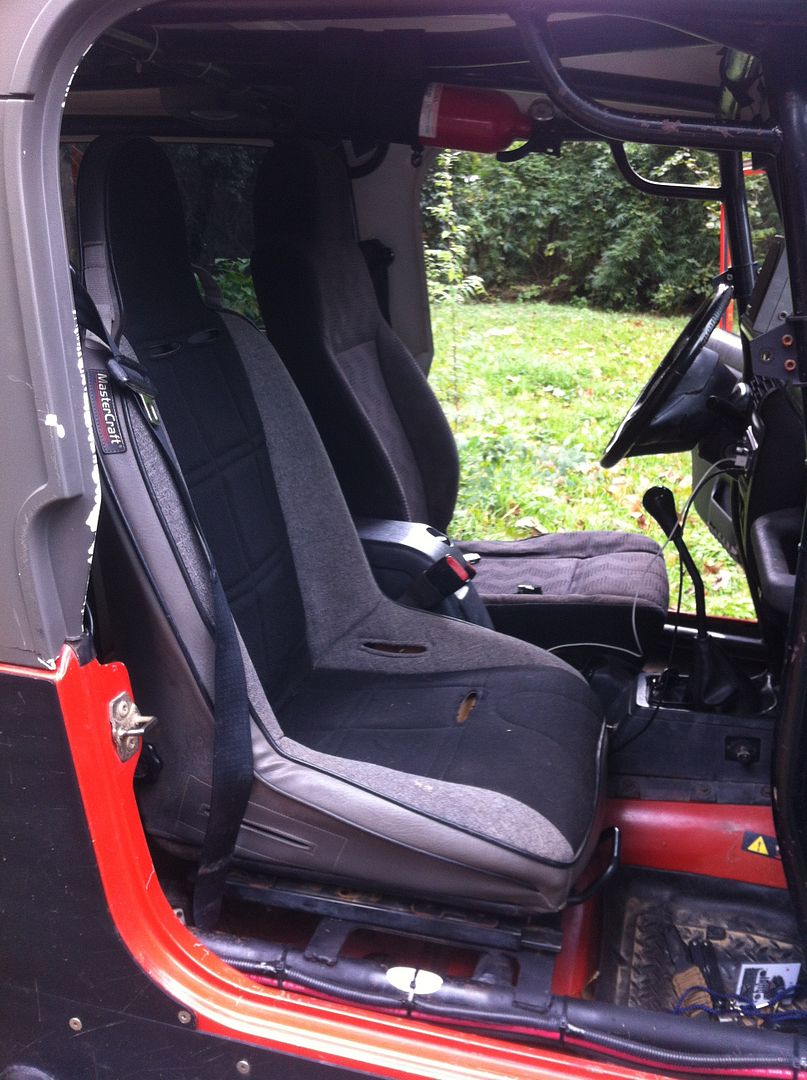 The new seats are slightly wider or offset away from center...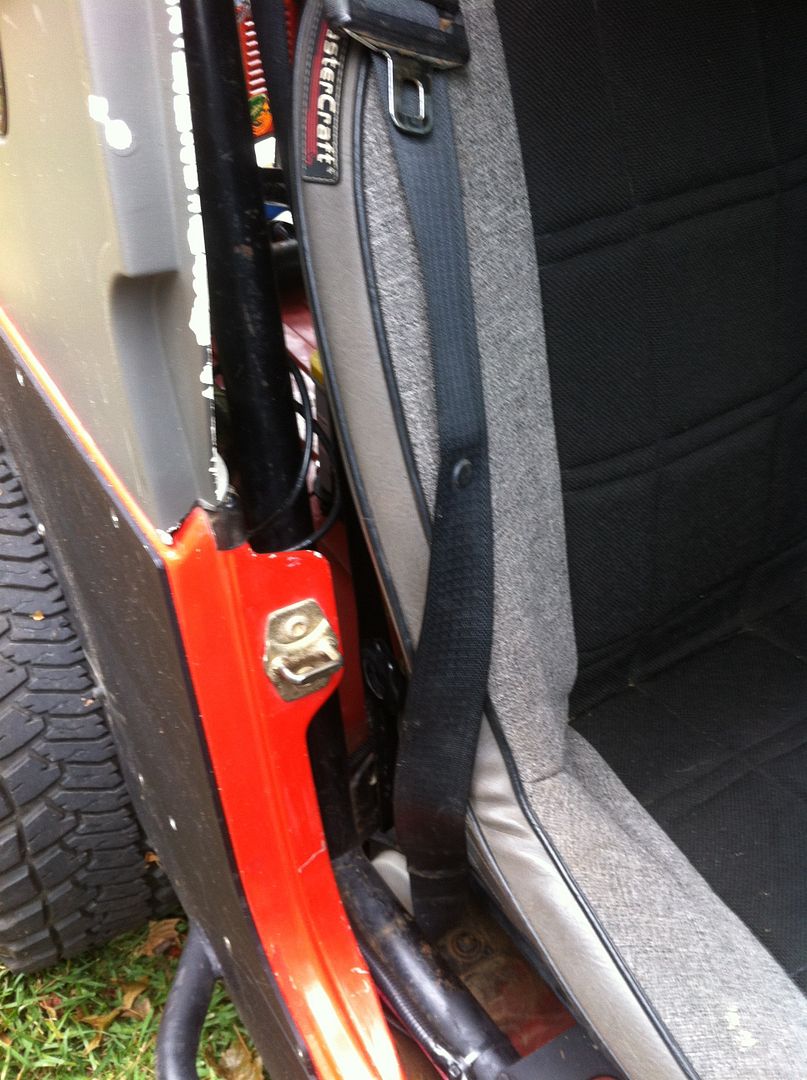 I have been wanting to change the stock seats out since day one. Always hated how they feel. This new one is perfect for me. It isn't adjustable but does have the adjustable lumbar support. I believe they are mastercraft original seats.
Also finally got around to mounting the centramatic wheel balancers (haven't street tested yet).
Against my 16" steel wheels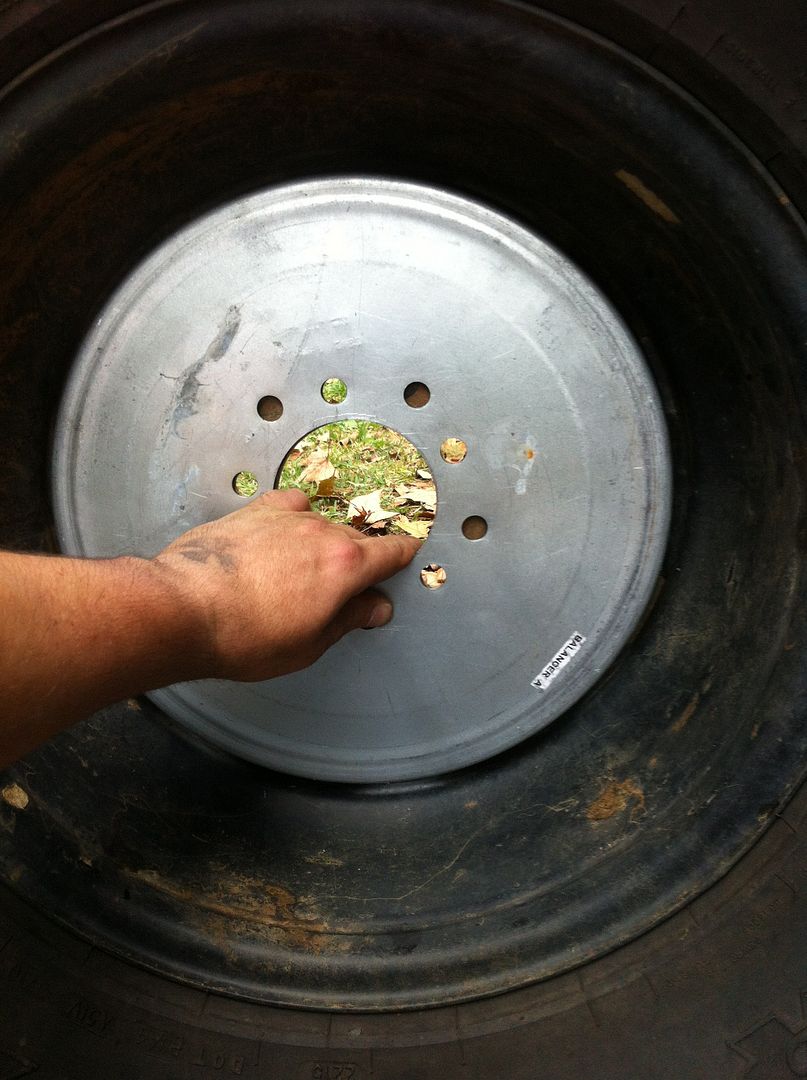 I ended up flipping them around from this position.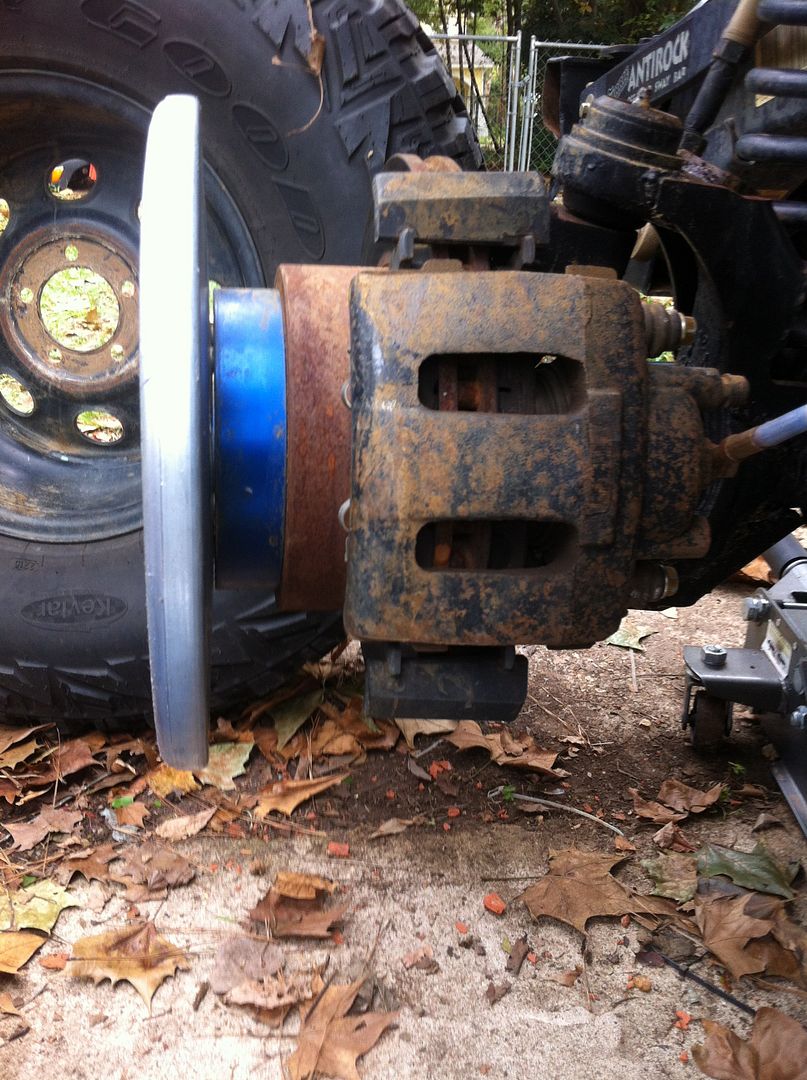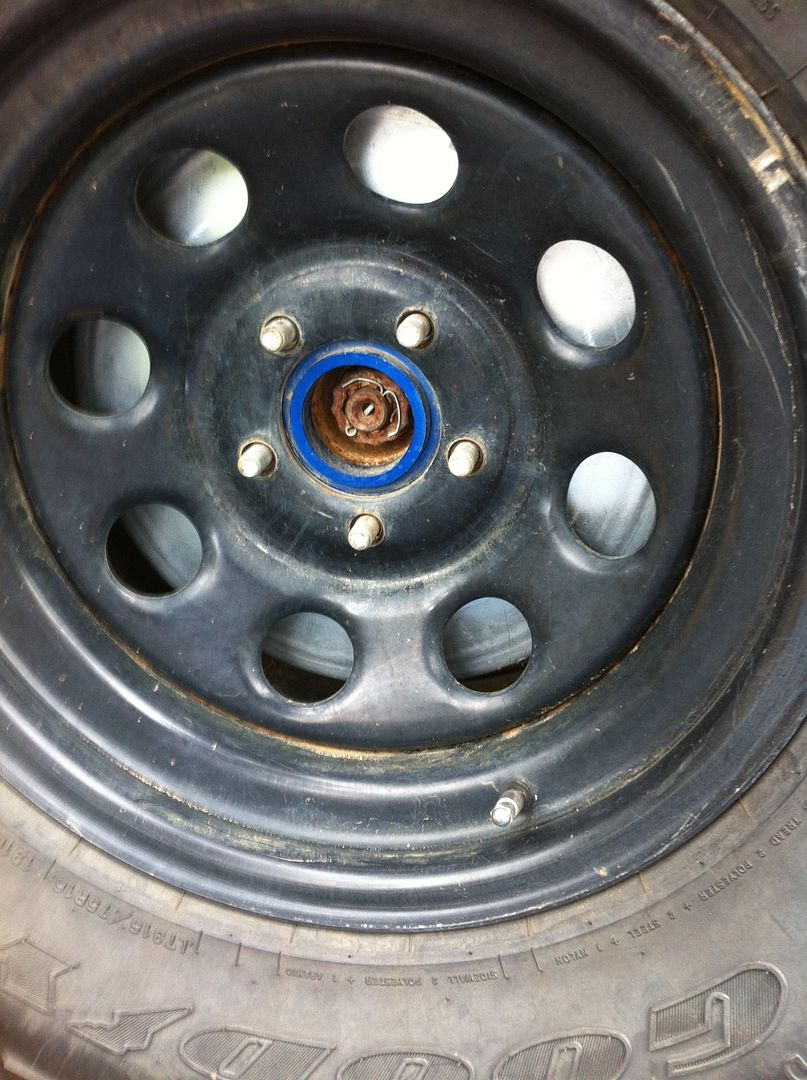 And the leftovers so far. I got a bit grinder happy with the removal of the seat.
All the wheel weights that were on.