Unbolted the uppers and tilted the front axle back 4* from where it was, which put my upper arms at a length of 15.25". After the weight was back on, it showed as 5* tilted back (haven't drove yet). Rokmen said they usually set the uppers at 15 1/8". After that, I checked out what the tb was doing at bump. The gusset was hitting.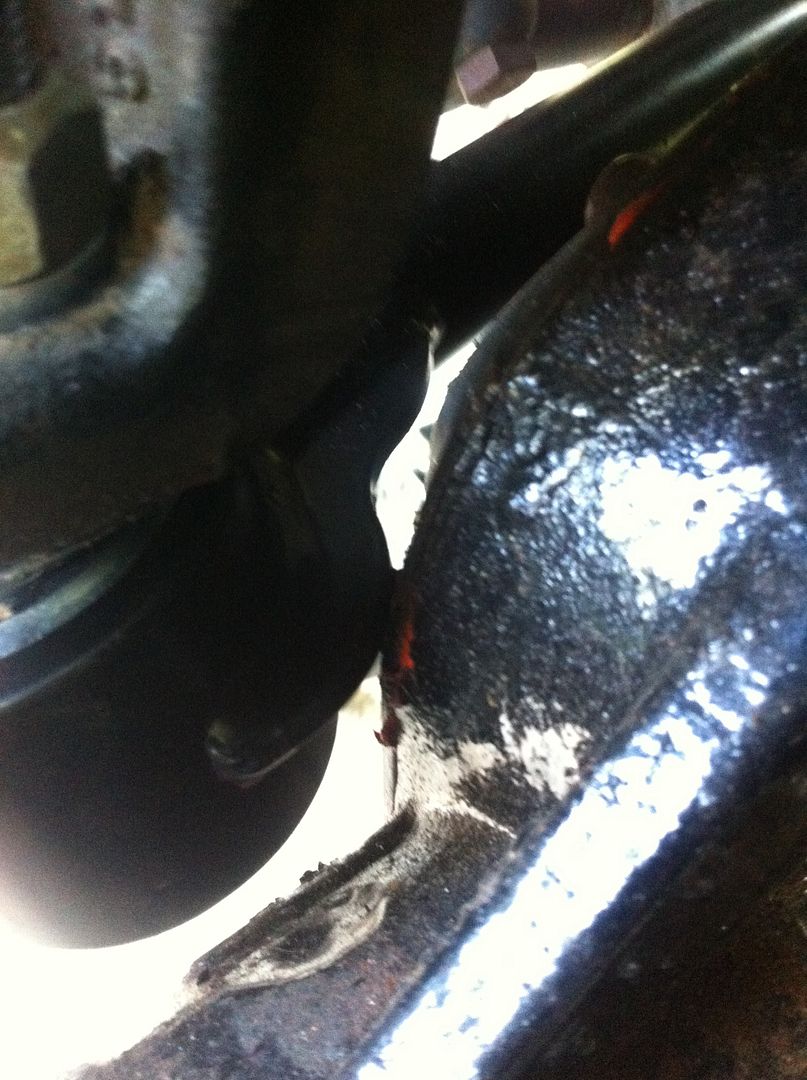 So I took a little off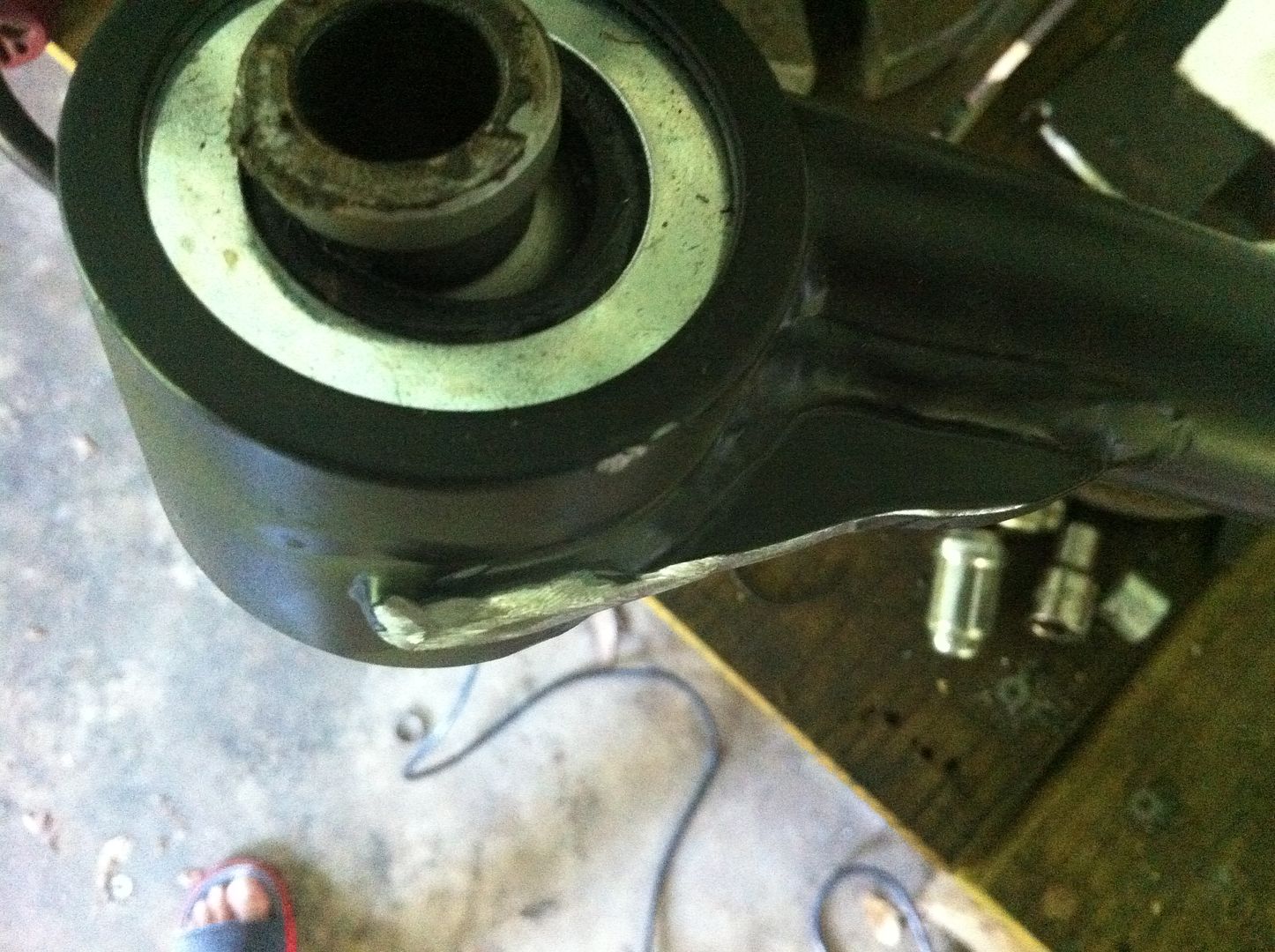 Since I had the grinder plugged in and the appropriate footwear on, I took a little out of the driver front strut holding the engine skid up.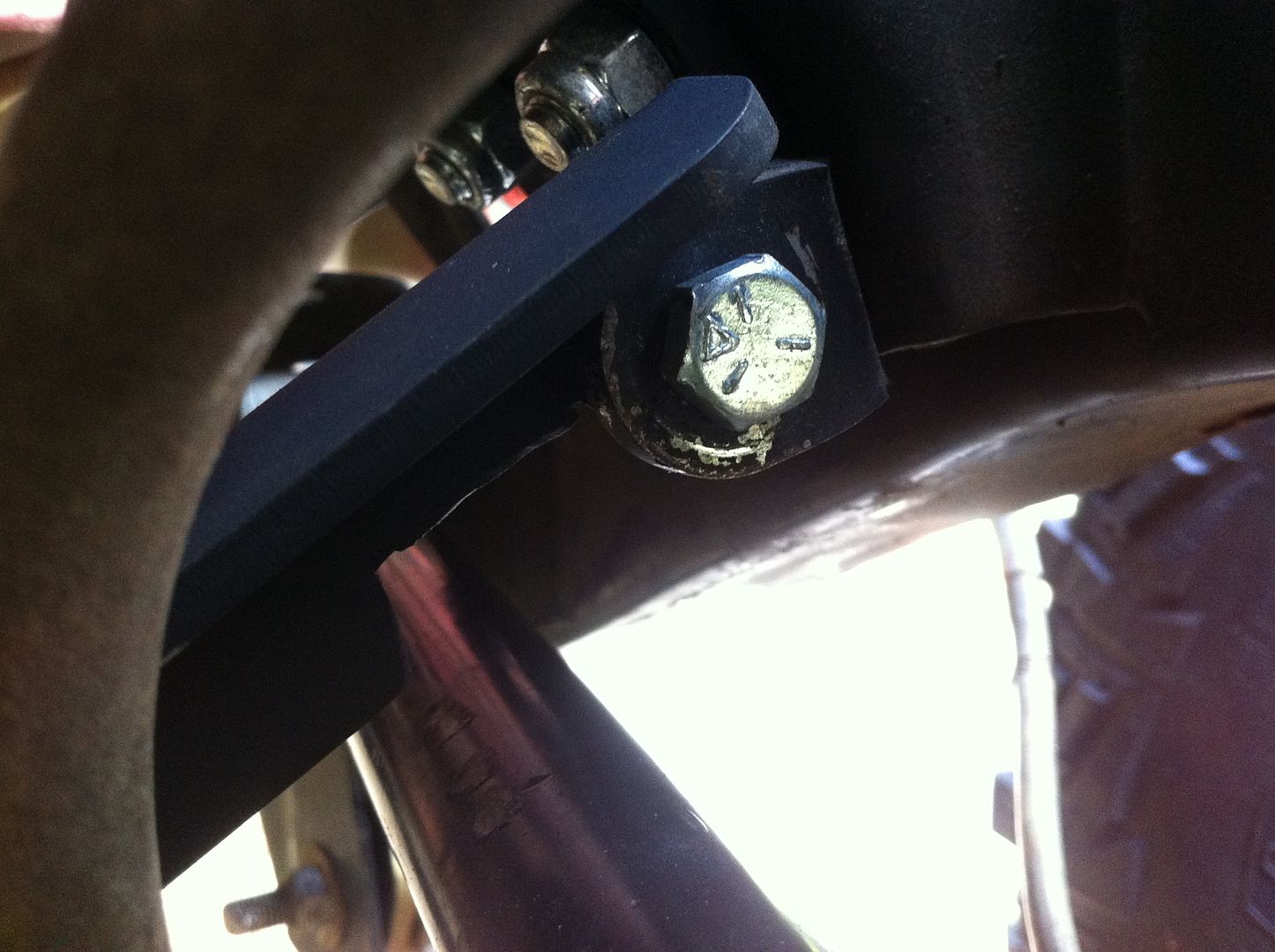 Started to put it back on its own weight to finish installing the tb.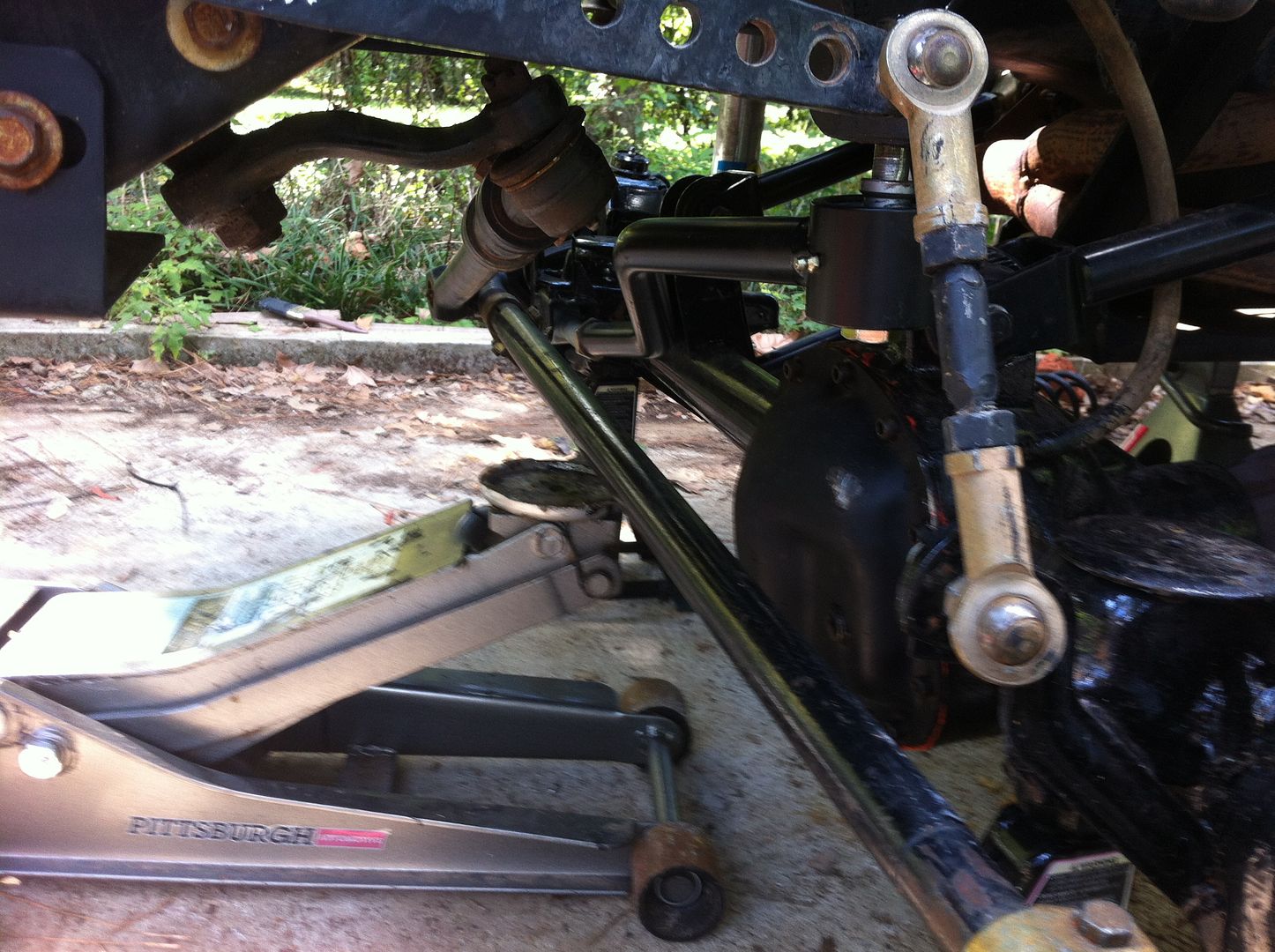 Springs look much better. Bolted the tb in and torqued everything down.
Since I was under the jeep, I checked all control arms and jamb nuts. The only jamb nut that was loose was on the rear upper, just beside the muffler.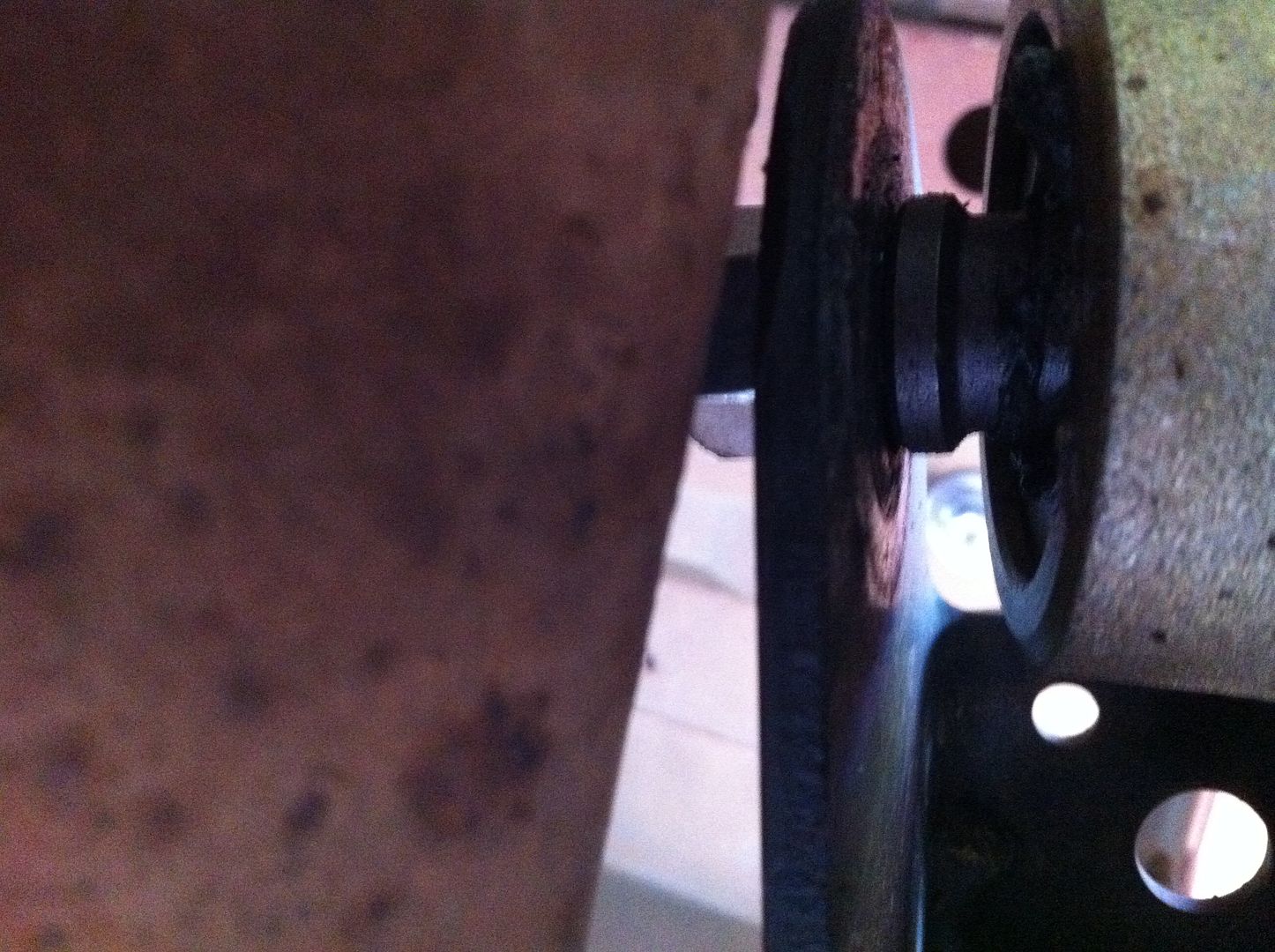 Tighten that up, but the muffler has worked it's way over into the bolt/nut. I will be getting a new exhaust set up ASAP. The stock muffler is 27" edge to edge. That is about the same amount on room I have from here...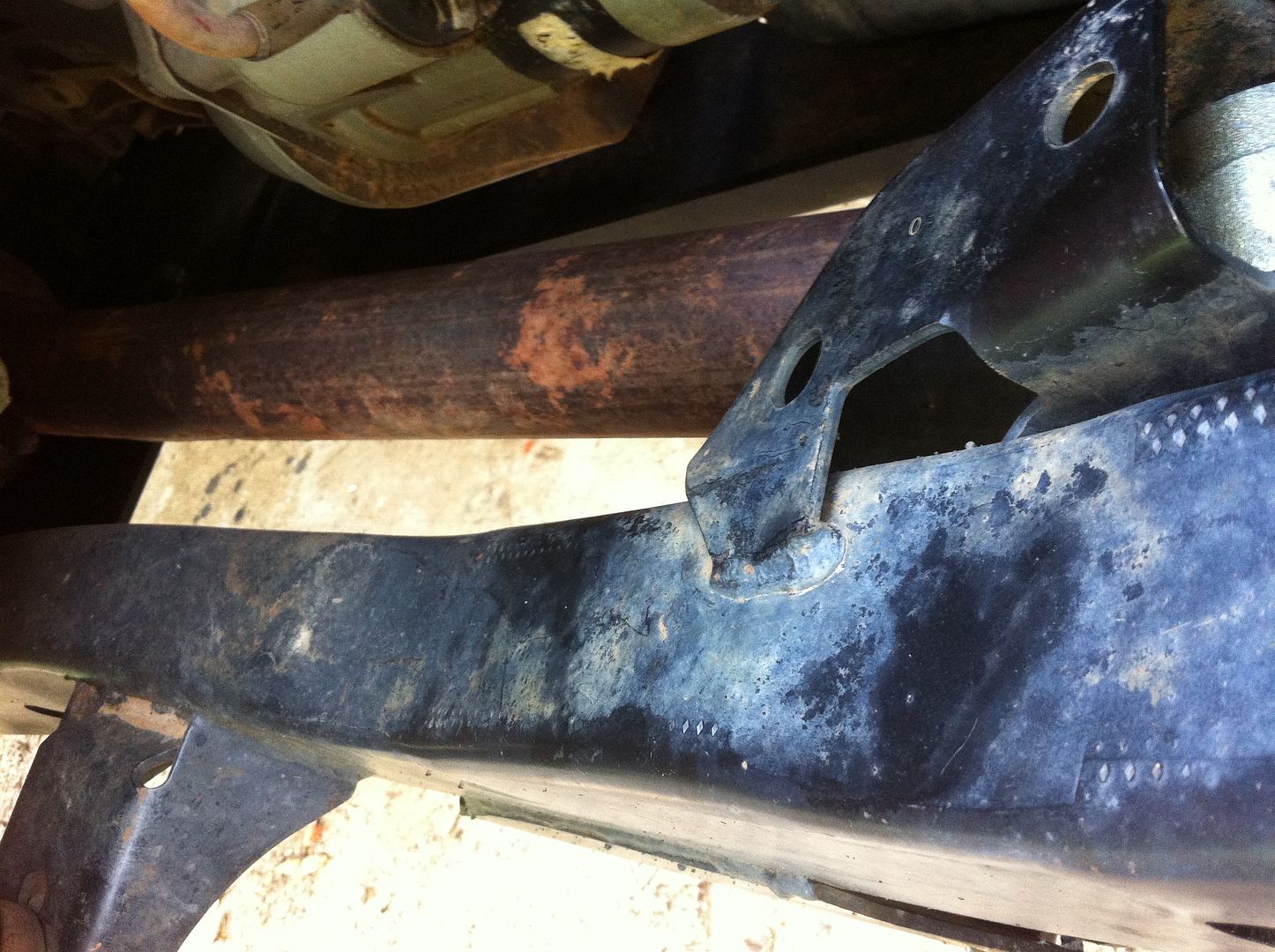 to the start of the ucf trans skid. I would like to delete the 3rd cat as Imped discussed before. I would also like a smaller high flow muffler with turn down just before the skid (up as high as possible for clearance). I should be able to use only one hanger at the end this away. We will see what the muffler guy suggests.
Thank you all for helping me thru this especially
Imped
and
Hendrix
for telling how to set it up and noticing the I had to much tilt.
Also, since I put the stock mirrors back on the stock spots on the full doors, I have not really driven doorless. I added these to be able to do that. I could also do the same thing to run windshield down legally (mount one mirror at top for rear view).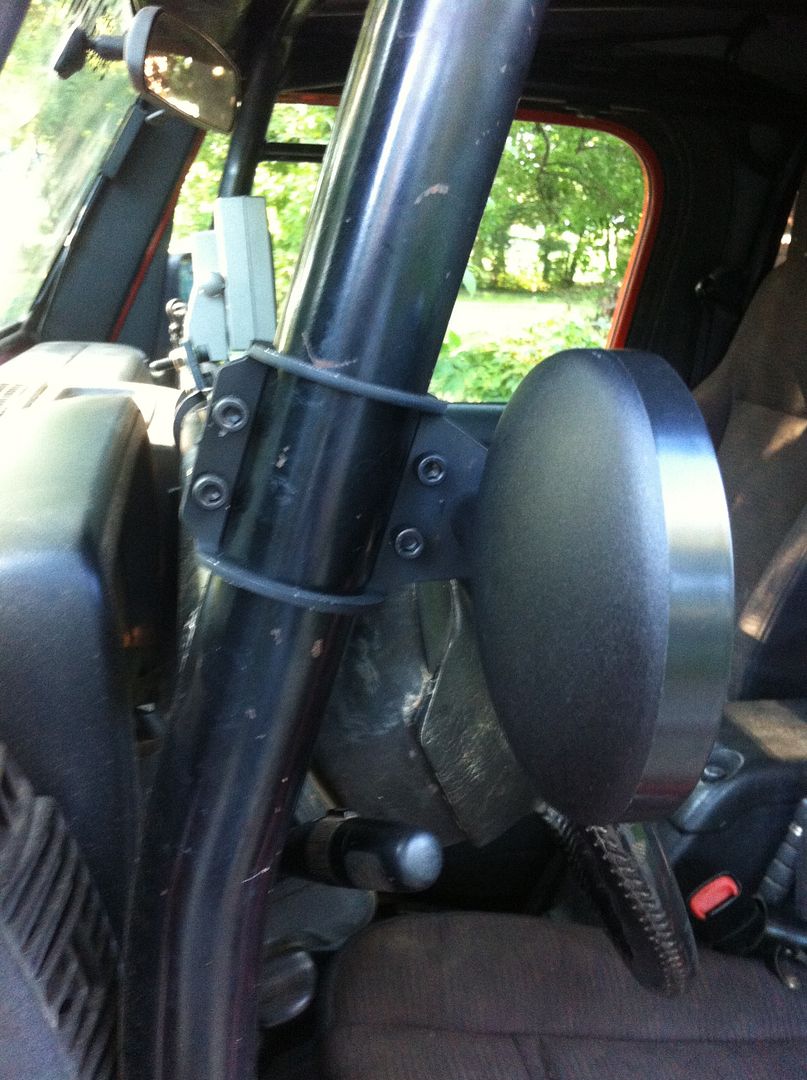 The tube clamps are from ballistic. The mirror is a Harley knock-off. I can't shut the doors with the mirrors on, but it can remove the mirror part in a minute to covert. All that is left to do is test drive.