Quote:
Originally Posted by
jeepwrangler97
I'm running the same trackbar on a TJ that used to have more lift, but am back at stock. ..my plan is to do some 2" springs & the currie tb or the metalcloak... although the mc is designed for 3.5" lift length wise.

Do they make inserts to go back to stock?
I think it works well for the low lift. I am at about 1" over stock height for my suspension too. It is just hat my front axle is pushed a little forward.
The new currie offset one should be here for install next weekend.... along with a few other goodies.
Got the super winch part in yesterday. All super warn fans should look away for this post....
Removed the upper bracket/solenoid setup from the motor. Cut off all the brackets and drilled the original solenoid mounting plate so I will be able to mount it flat to the alum inners. Mounted and wired up the new switch mech.
Just need to get some measurements for the new cables I will need. Going with 2 ga just like the other battery cables.
This is where I might mount it. Either on the passenger side (shorter wire) or driver side (cleaner run for the winch controller cable). I will be running the controller still.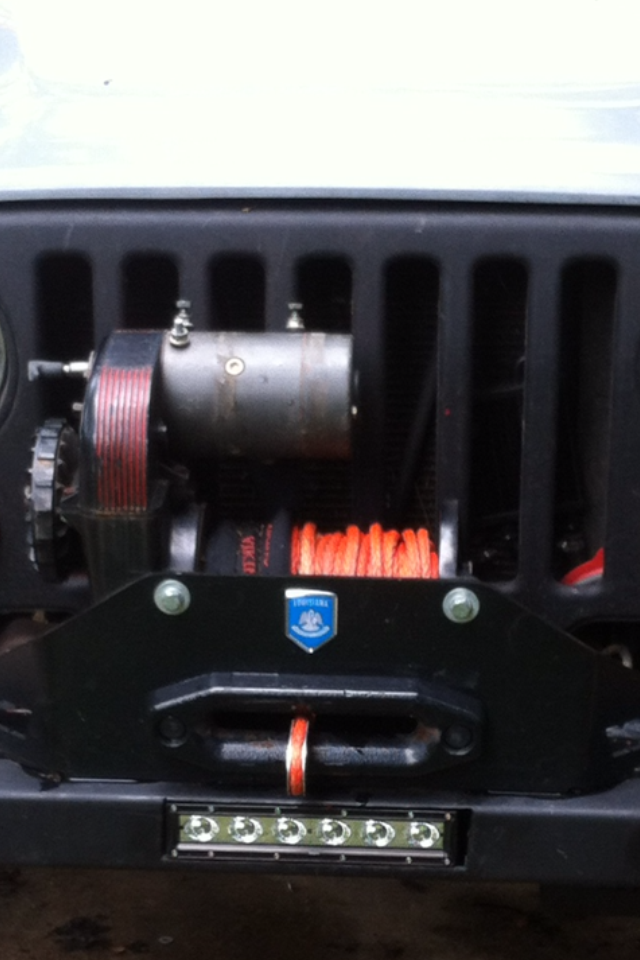 Needs a good cleaning and a paint touch up but I like the new look.