Quote:
Originally Posted by
G Beasley
Those knuckles are almost too purty
And your a nut for building another rig !
Thanks and it really isn't anther rig.... You will see when the built starts.
On to today work/frustration.
Started with this. Notice I wrote on the pinion bolts with a paint pen because these have tone pit back in in the same holes.
With a little wiggling, it fell out. I thought it would be harder and had 3 pry bars ready.
Found out there was one tooth missing.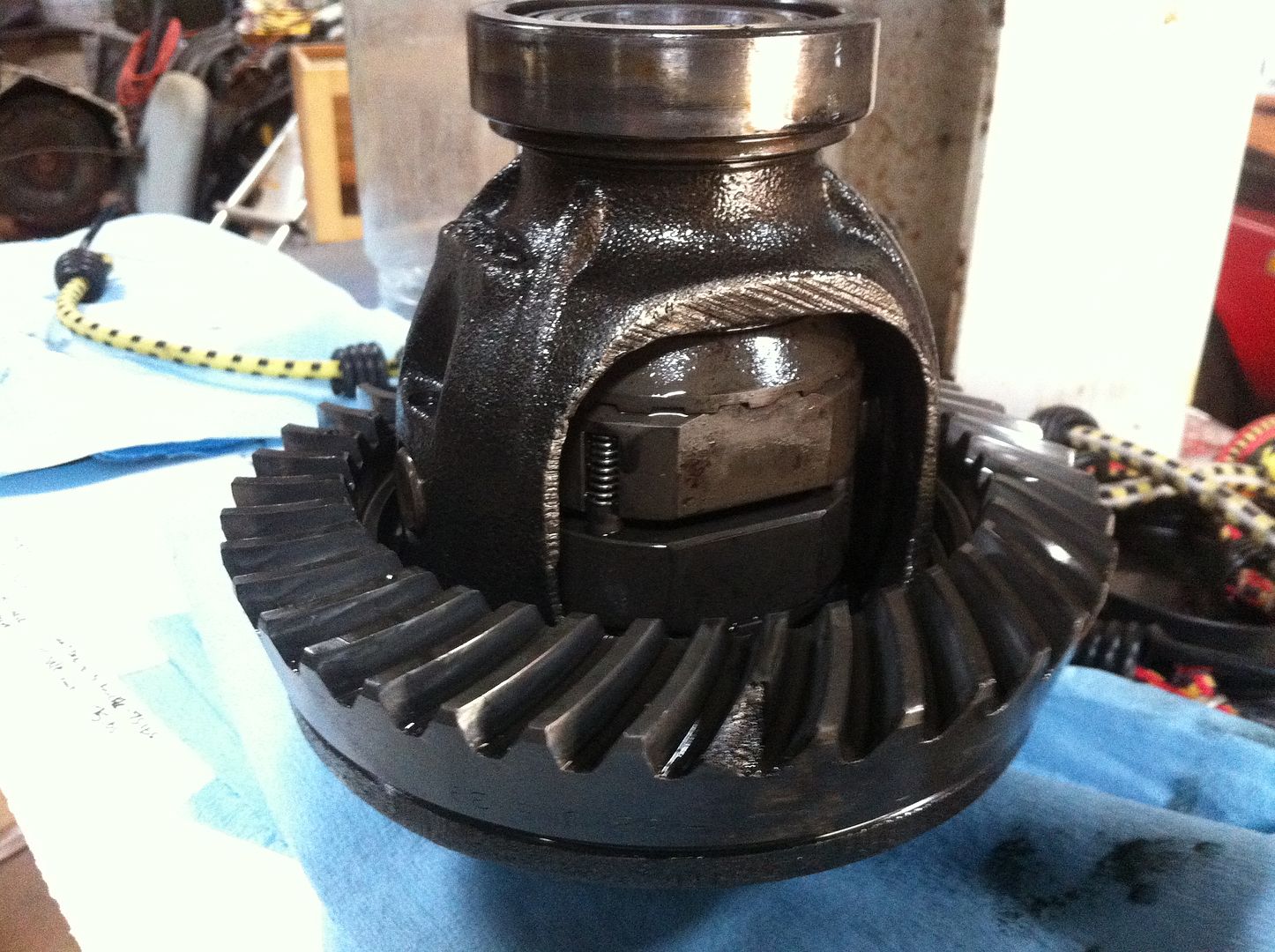 There is the seal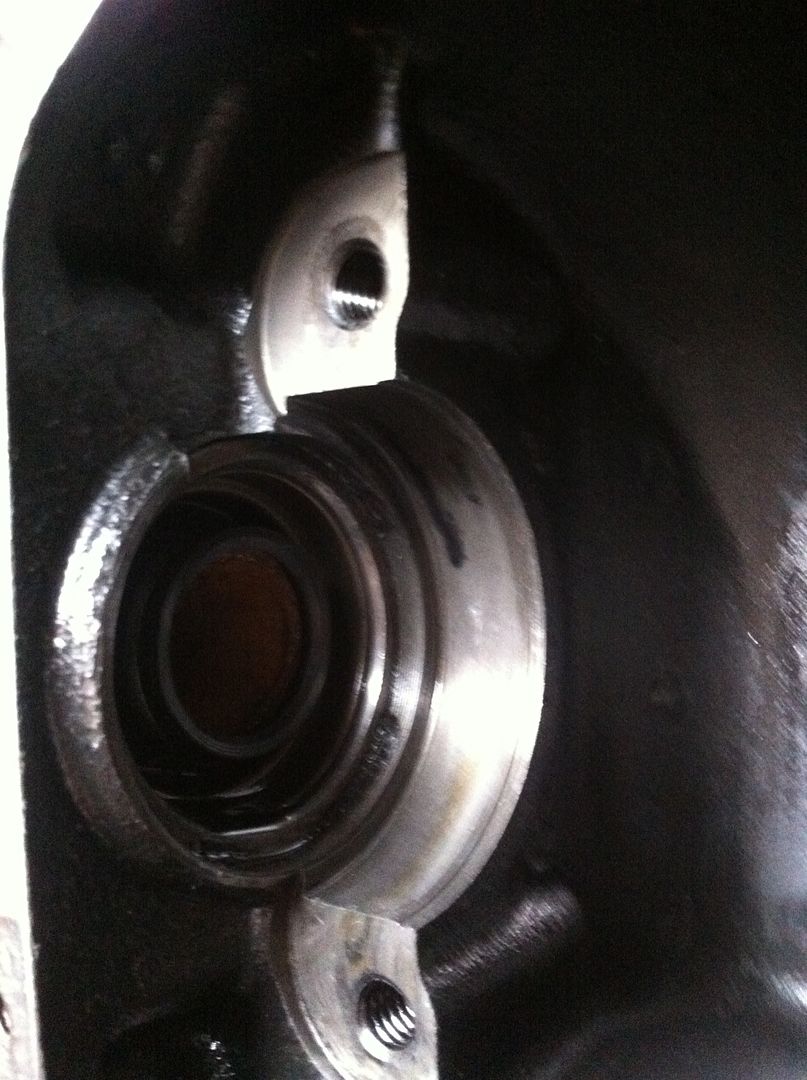 I put my 4' pipe down the passenger side axle tube and hit it with a 4 lb hammer and it popped out. Here is the old and new.
After trying to press the new one in thru the driver side tube using many different things as spacers, no luck. According to Stu's website, he used a 1.75" Dom tube chunk which he said fits the seal perfectly. I did not have any of that around. We pressed the seal in but every time it would get just a touch out of wrack and get a little sideways, so we would press it out from the passenger side and start over. Finally, I threw in the towel and I think the seal was destroyed anyways. So I will find another and hopefully some tube before I try again.
After a bunch more little stuff here and there, I decided to press the ball joints in so I could feel like I did something.
Upper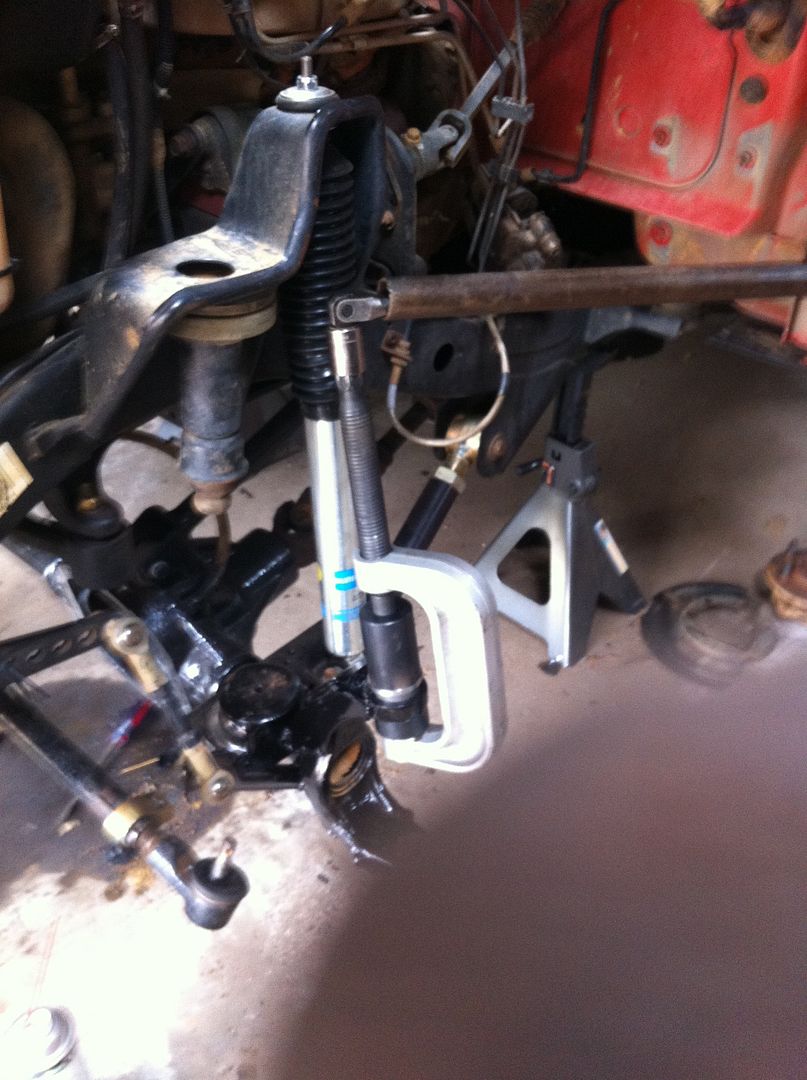 Lower
Does the gold piece in this picture get used. I have found mixed results from research but didn't remove one and can't even figure out where it goes so I am going to guess no.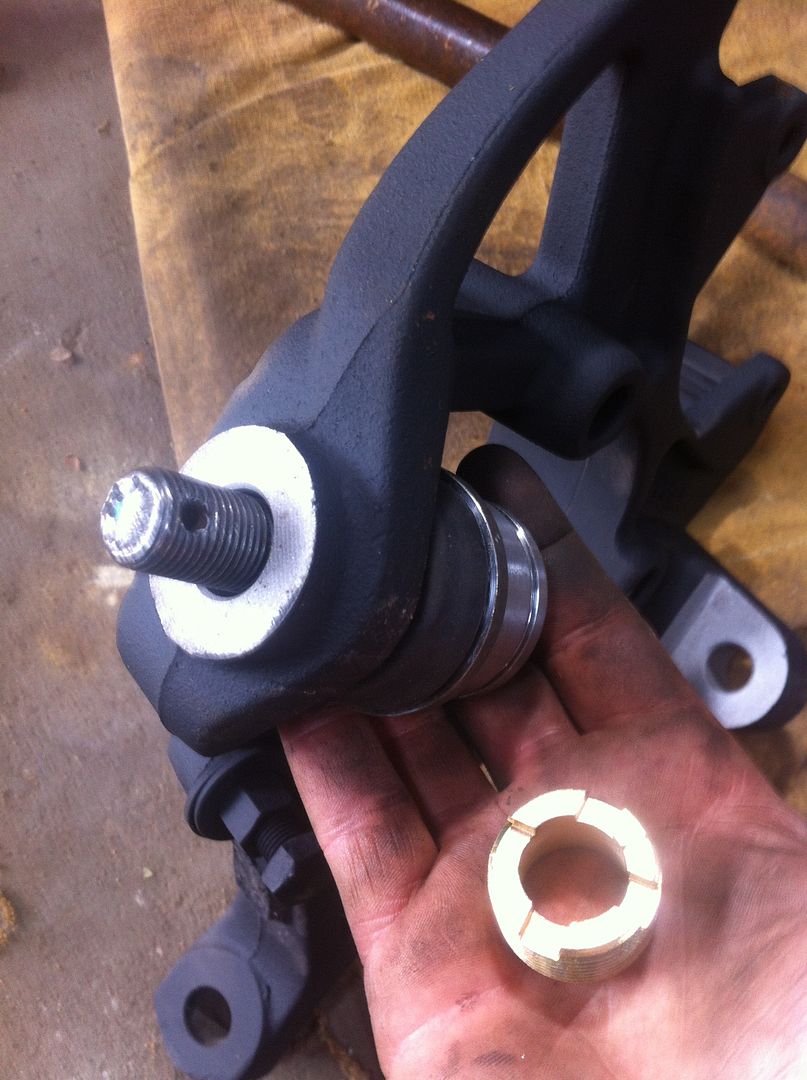 This shows how much the ball joint come thru.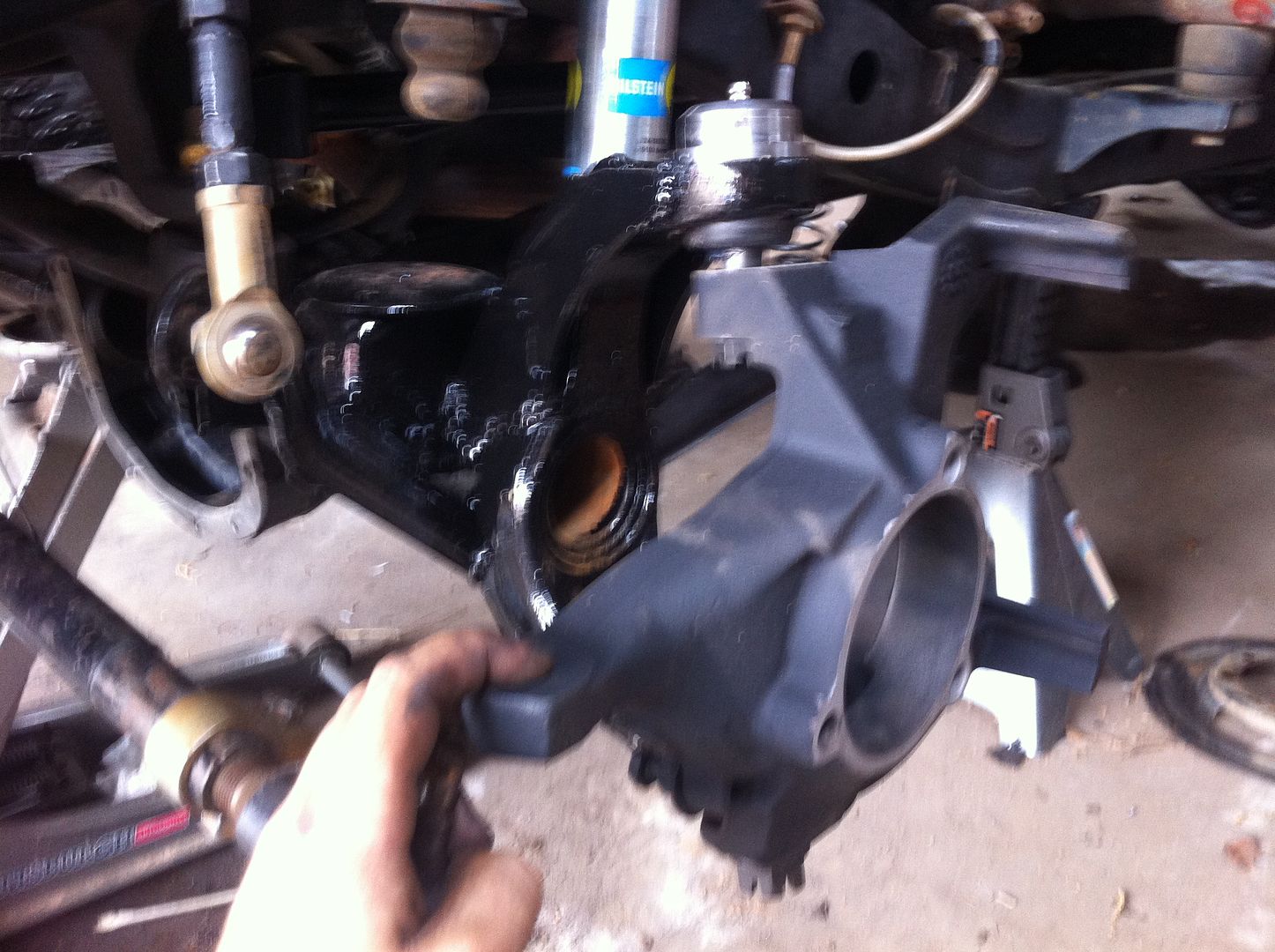 Passenger side. Both knuckles are just finger tight on the ball joints
If anyone has any suggestions about the seal, please let me know. And about the gold nut too. Thanks.