Quote:
I am actually looking at getting a set like that for my LJ.
I guess there are truely no new ideas out there. Those look nice. If you don't mine me asking, how much did you pay for those beauti's?
I bought mine in the condition they are in for a few reasons:
If this doesn't pan out, I'm only out $100 and time.
The lower and possibly upper radii towards the back side (side closest to the rear of the jeep) will need to be re-bent to fit the TJ door opening radius.
They came with bad skins, but can be used as templates
The door latches were originally for the early style CJ latches which were mounted high above the tub (possibly to the rool bar). These don't have those and I will be hopefully putting TJ soft door handles in via a welded sub structure so I don't have to have 2 latching systems.
That is just what I know from the limited research there is out there about swwapping CJ to TJ doors.
Quote:
If you want a safari top , I have a new in the box bestop with the header bar . I have looked at those older style doors and wondered how hard it would be to make them work , I am glad to see you are volunteering to be the guinea pig
I will probably take that safari top (no need for the header bar) in a month or two when I start on this project more.... Trying to get back on the road first.
Yesterday was very unproductive and a short time in the garage.
With the right tools and application of force, anything is possible, right? I used the air hammer, the biggest of the 3 pickle forks in the autozone kit and a 3 lb ball pin hammer on the knuckle and less than a minute later....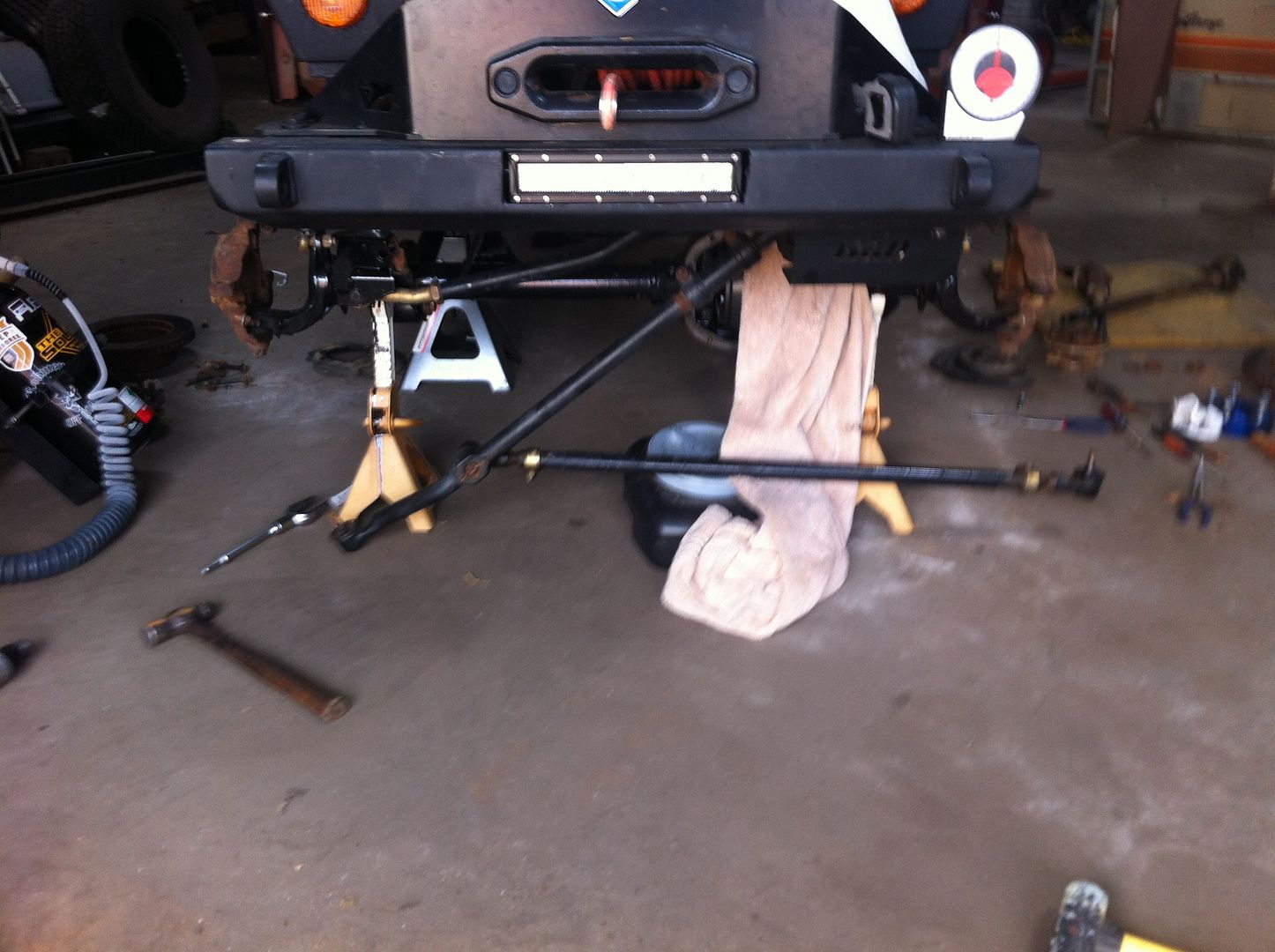 The boot on the driver tre has a little slit.
Are these avaible locally, or do I need to call Currie for a replacement?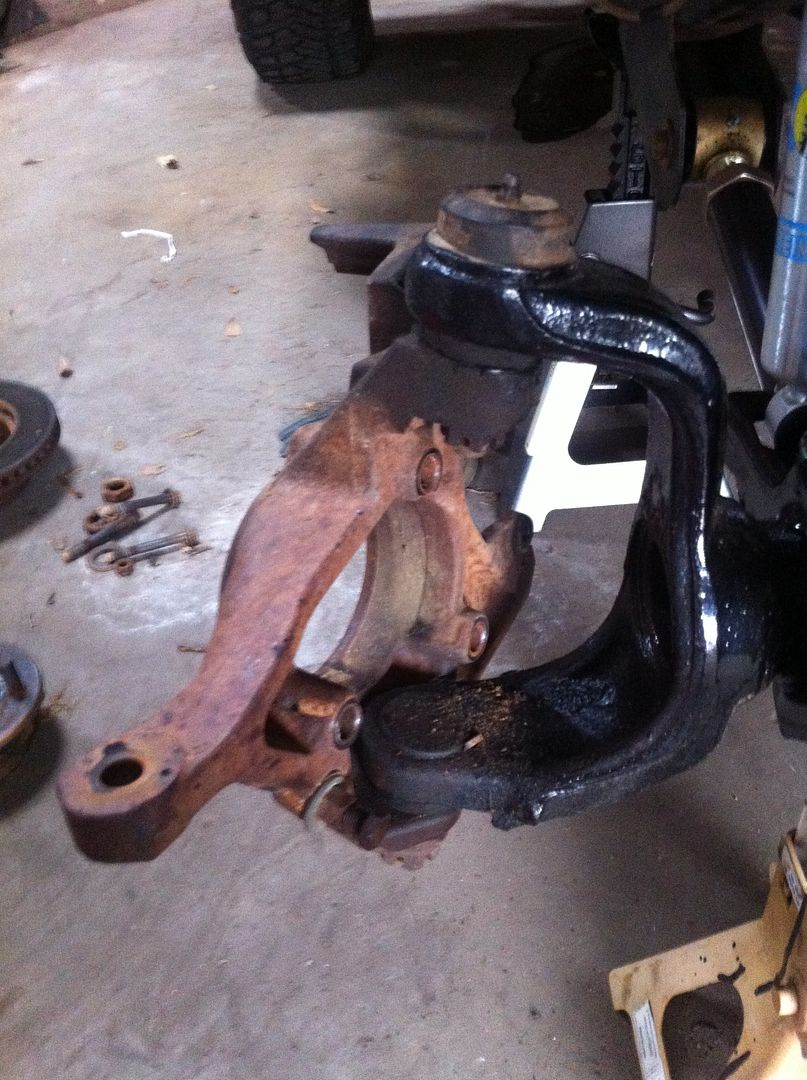 I didn't have my 1/4" driver sockets with me and I needed to run some errands. If you are wondering the sizes, the top ball joint is a 7/8" and bottom is a 22 mm sockets.
My Jeep specific ball joint spacers came in and I picked up the ball joist removal and installation tool. I think I will be servicing the rear diff while the jeep is in the garage too - The lube locker has bit the dust. Not bad for 2, almost 3 years of service.
---
06 WK 5.7 Hemi Overland
87 MJ Chief 57k original miles... getting built in the backyard.