Got it jack up and leveled back at ride height height without the tires and wheels. Drained the fluid and removed the brake calipers because I forgot I needed someone to hold the freaking bake while i undo the wheel spacers.... So that will be tomorrow.
Sitting in the temporary garage. With the tires on and on its weight, they were splaid out a little.
With the axle housing sitting level on jack and frame stands.
The passanger C is @ 90* in the picture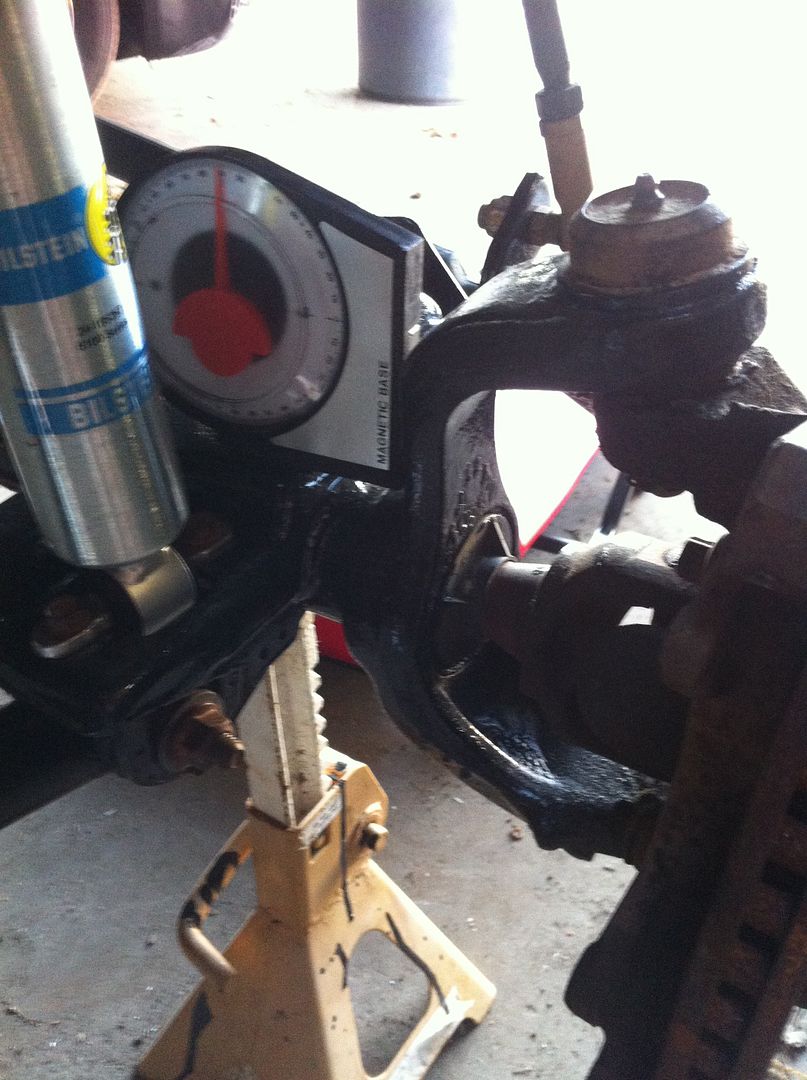 And so is the driver. And the outer lip of the wheel spacer was at 90/0* also.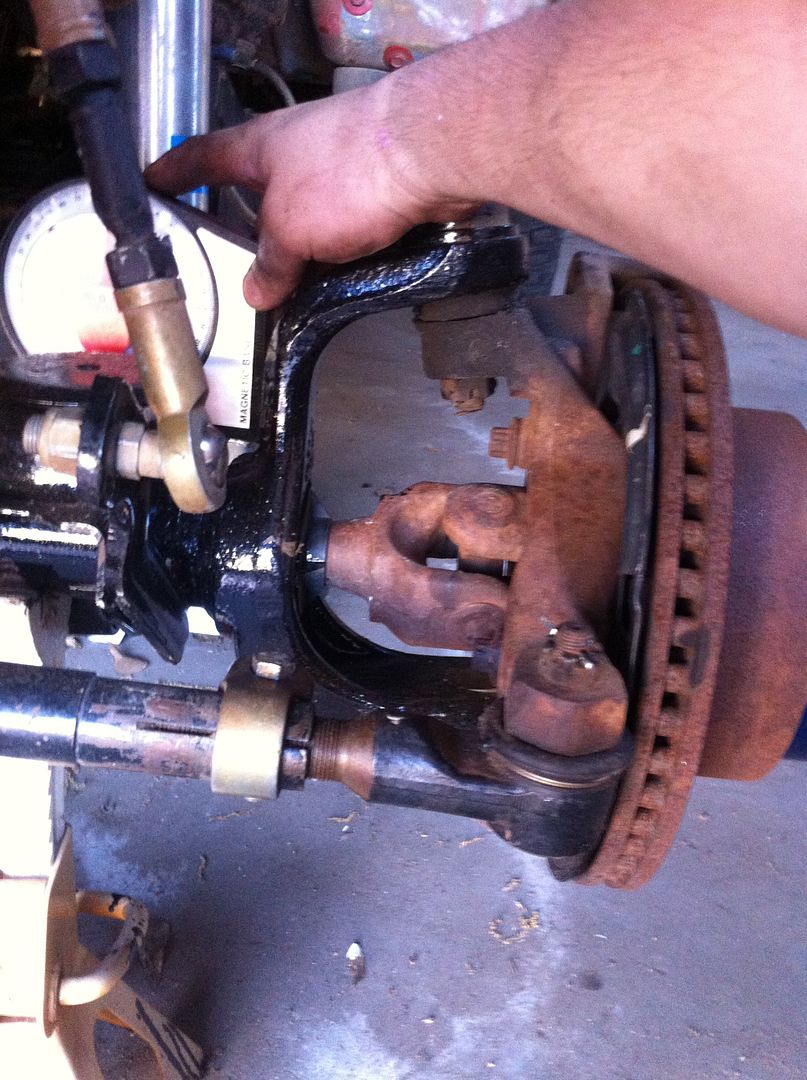 Spoke to GB who took a measurement across the top of the ball joint and will post it tonight/tomorrow. I'll check mine against his tomorrow. Thanks again buddy, the beers I owe you are adding up....