Well the squeaking from above post has gone away. I was getting tired of the "CJ" style mirrors (always re-tightening the brackets and they shook so much at 50 mph or over) so I replaced them with some mirror re-locators. This has added 4" to the overall width of the Jeep. Also I added a cowl cover for a later mod I have in mind.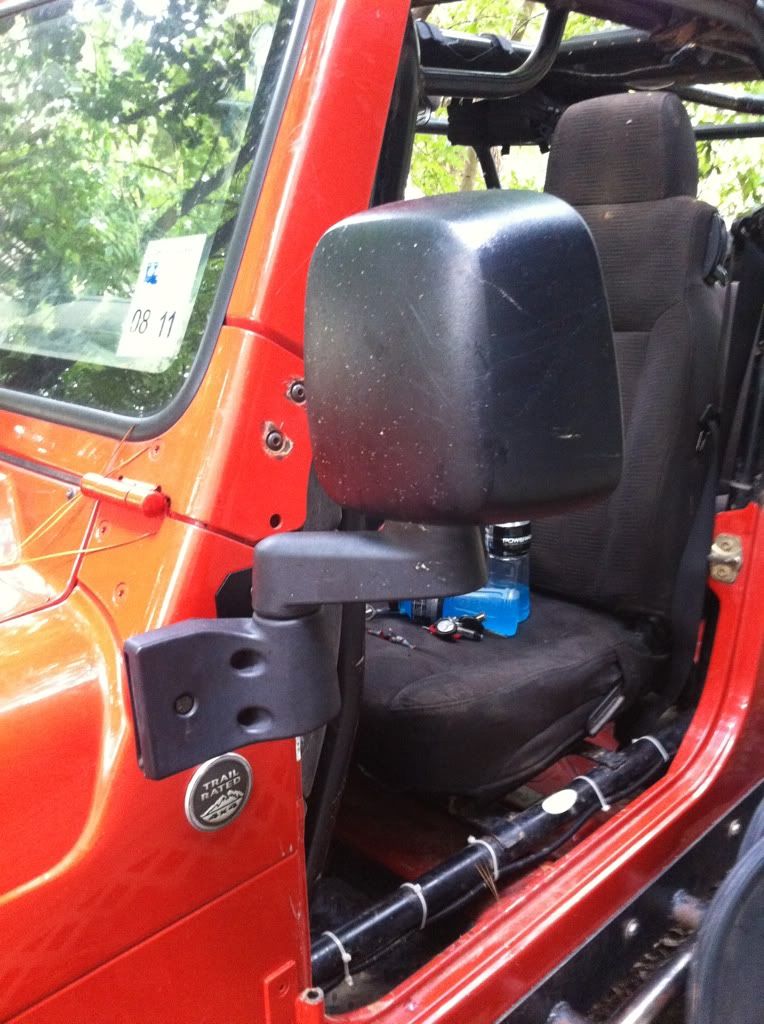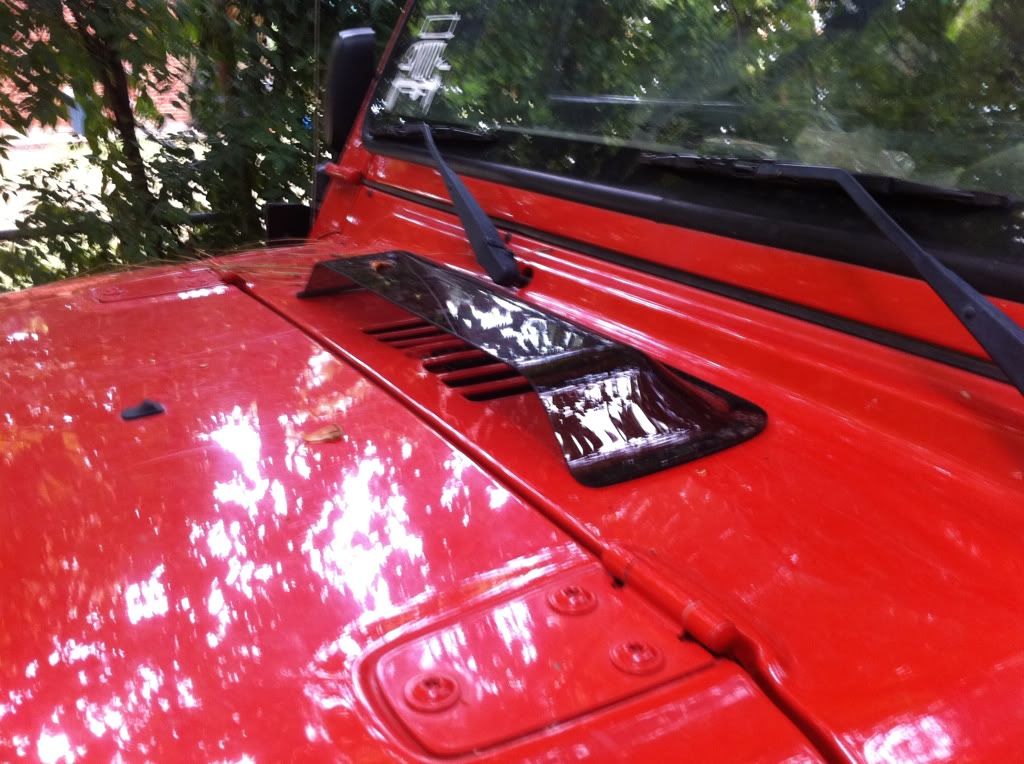 And yesterday, my friend decided it was time to take his 2011 4 door rubicon out for the inaugural run at local Camp Claiborne. It is a army/military camp from the 1940s that still has a lot of old structures and utilities from back in the day. A lot of offroaders use this place for camping and what have you.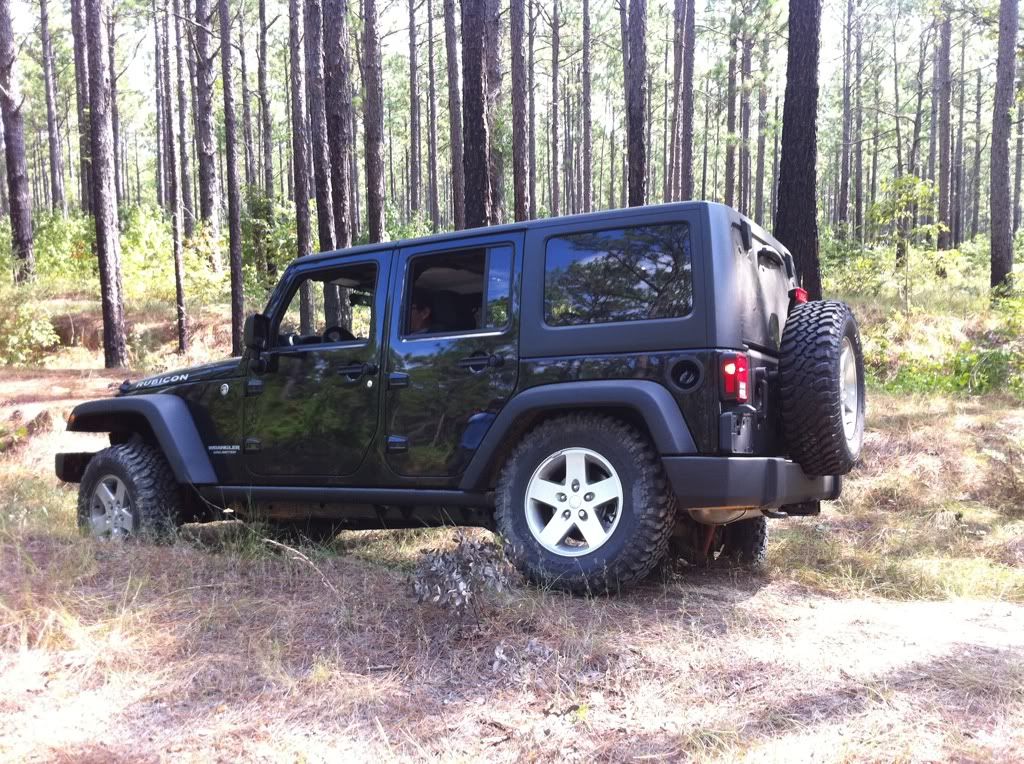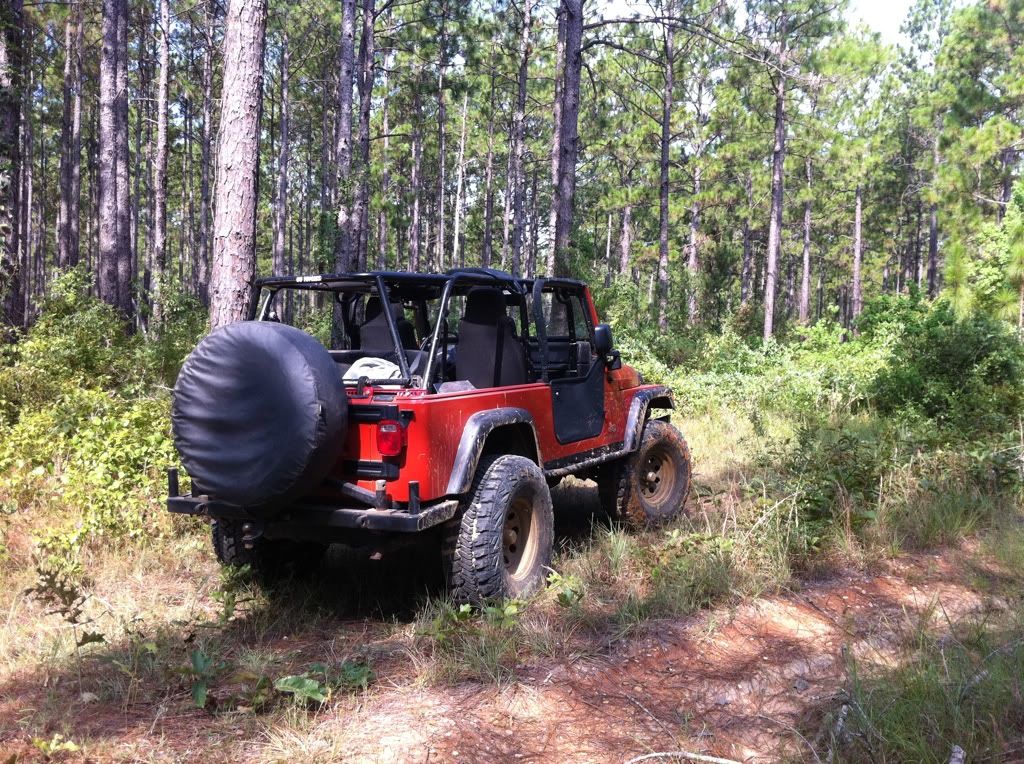 The rubicon seems to handle everything Brian took it threw, but we will see better in the rainy season. I do not have as many pictures this time because we actually brought a real camera and another person who took a lot of pictures while we drove.
Coming in this afternoon
, hood vents. I also have a aux fuse box that I need to install to get my ext lights, cb and rock lights back to working.