Quote:
Originally Posted by
monsonman
I expect to see lots of pictures after this weekend. Also we need some pictures of Ron's rig too after all of its latest additions!!
Well this weekend did not turn out how I planned.
The good: drove 70 all the way there with no shake or shimmy averaging 12.5 mpg. Drove back with out a trailer or tow. Picked up a new 231.
The bad: spent less than a few minutes on the trails before the t case came out of low.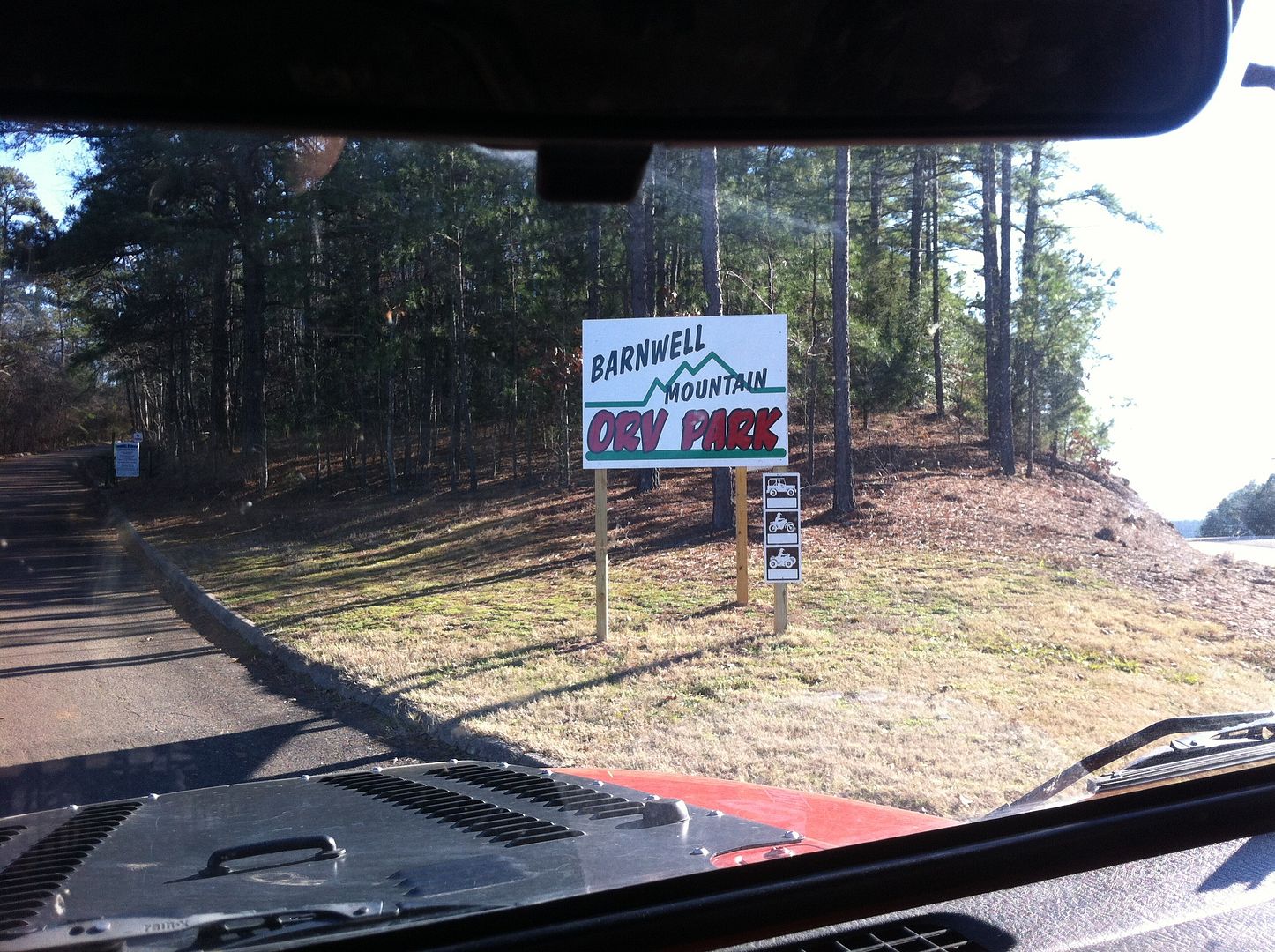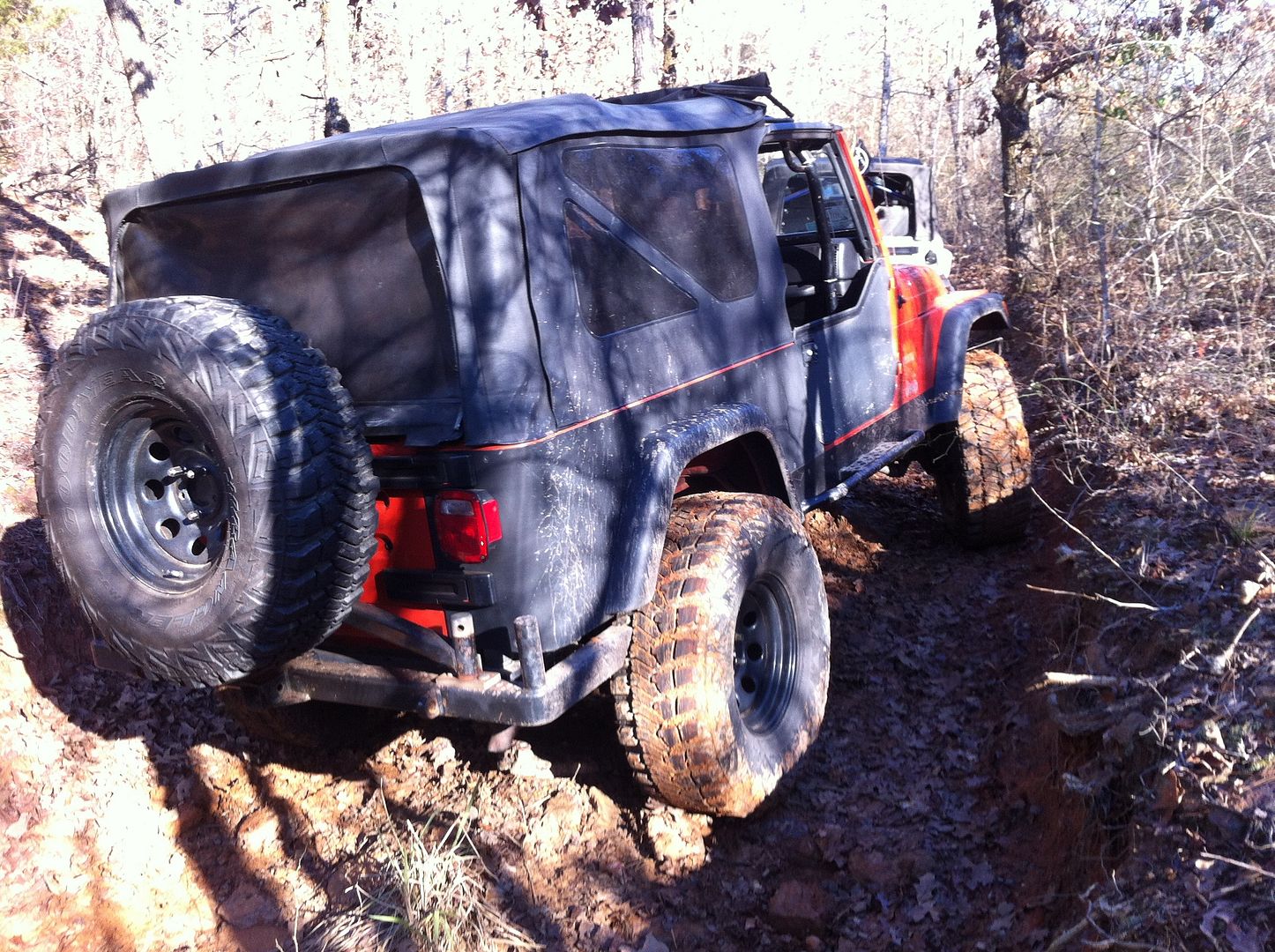 Another LJ that I really liked.
The ride was a Louisiana 4x4 club ride, 10th annual ride at Barnwell Mountain just outside Gilmer, TX. Probably 30 TJs, 3 LJs, 3-5 CJs/buggies, 3 XJs and few non jeeps. Pretty good showing and I really like the park. Lot of hills and some pretty tough terrain from what I saw, but I didn't see to much.... I did find it nice to finish a level 4 trail in 2 wheel drive with multiple wheels picking up off the ground.
Anyways, I picked up a another 231 from a 01 auto 4 banger. It already had a cv style drive shaft on the front but it had a bolt stuck with a stripped head. When got home, I could press it out, so I had to cut it off.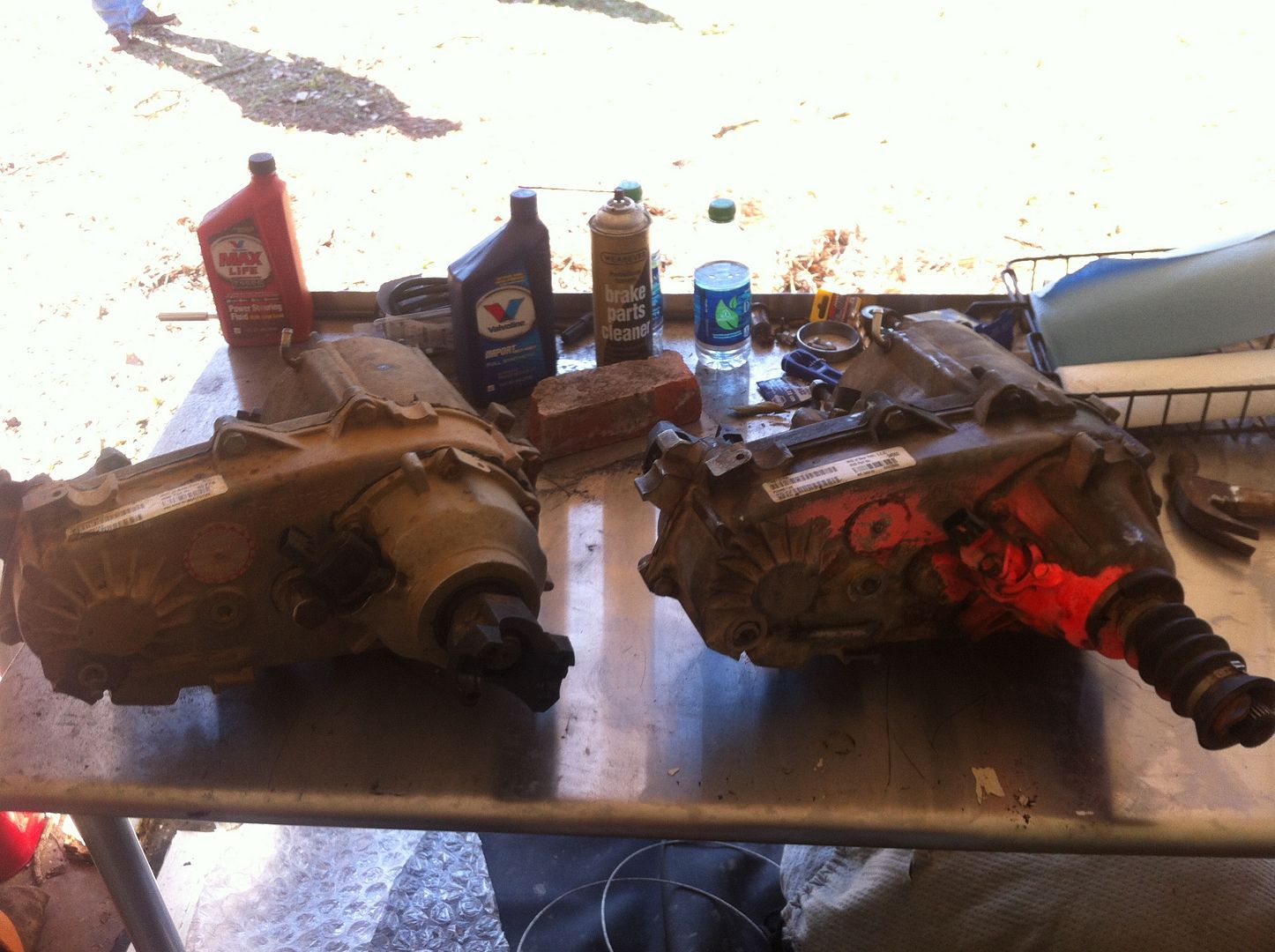 I pulled mine and started to install my sye but my air tank ran out and I'll continue tomorrow. Getting real good at removing this 231....